Over the last year, we've celebrated the nation's favourite cats and dogs with our beloved Pet of the Month series. Now that we're approaching the end of 2021, it's time to crown the Pet of the Year! Read on for the contenders and comment the name of your favourite via social to cast your vote.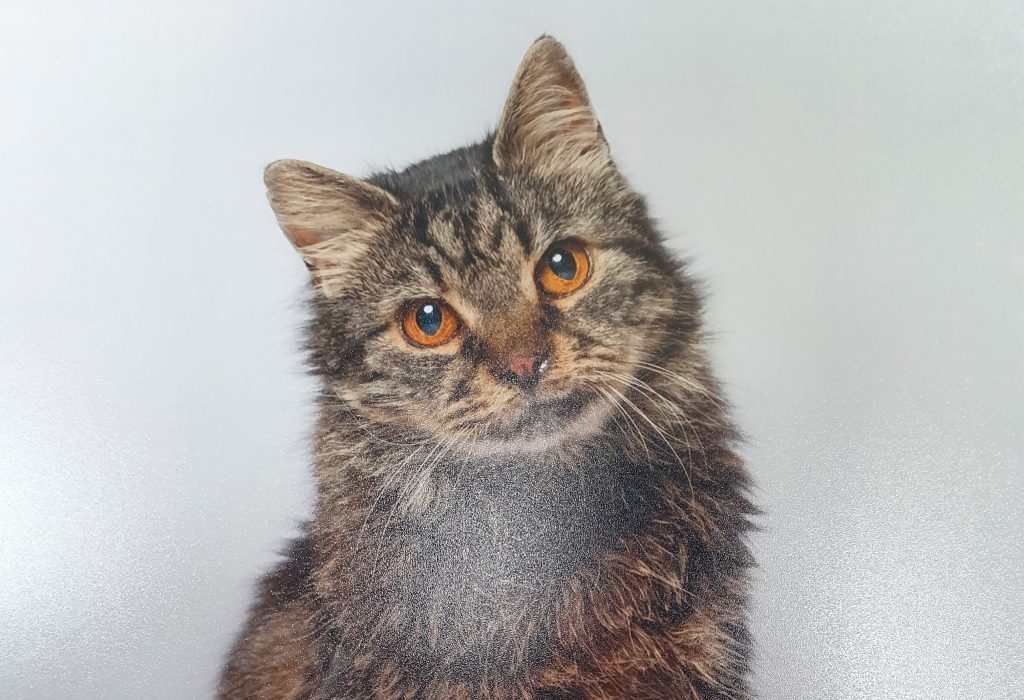 Bruce the cat has overcome adversity in more ways than one. A couple of years ago he was found abandoned, shot several times with a shotgun and in extremely poor health. The pellets were buckshot from the cartridge and Bruce needed serious intervention to save his life. Owner Lorna fell in love with him when she came across an online appeal to raise funds for the operations he needed. She knew she wanted to adopt him and in February 2020, she brought him home for the first time. Bruce has thrived since joining his new owner and has a serious love for Webbox Lick-e-Lix. Comment 'Bruce' to vote for this courageous kitty!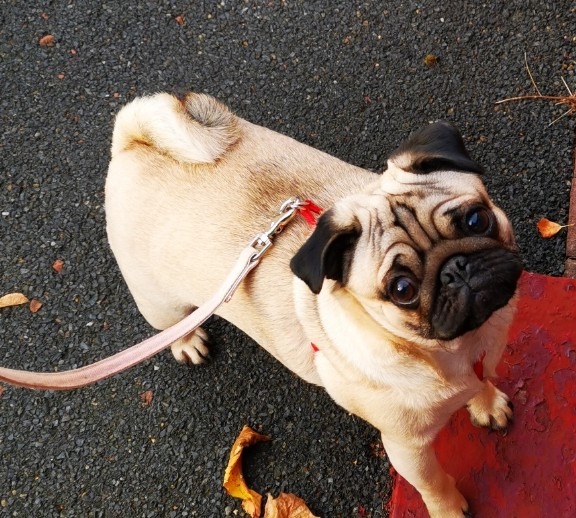 Podge the Pug is a special pet indeed. She's extremely patient, sociable and it comes as no surprise that people are constantly falling in love with her. It's not all been plain sailing for Podge though – just over a year ago she was diagnosed with bladder stones, which were making her very poorly. After an operation, Podge quickly bounced back and owner Christine was amazed at her bravery and resilience. Comment 'Podge' if this lovable pug has won your heart!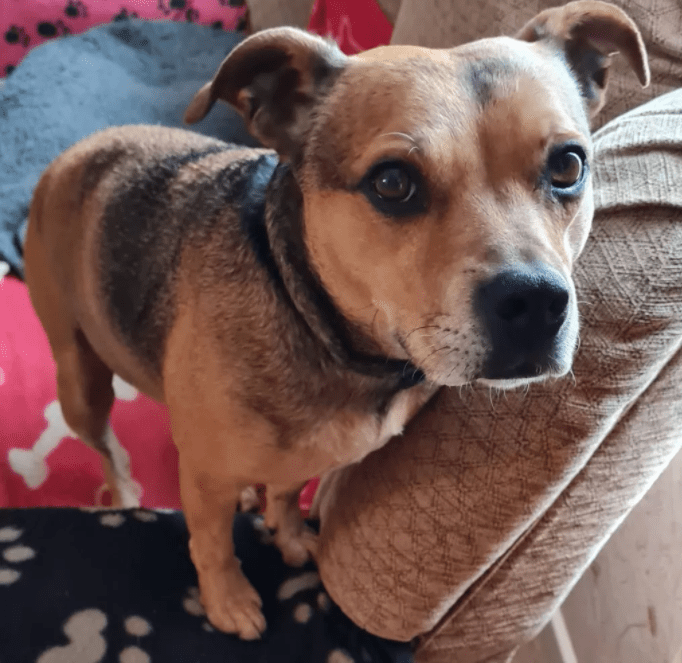 Gill the rescue dog is a Staffie and was adopted from a rescue centre in Hull, East Yorkshire by committed owner, Dave. The bond between them is extremely strong and Gill intuitively senses Dave's moods and reacts accordingly. Dave lost a close friend to Covid-19 and having Gill by his side helped him make it through some difficult times. She always tries to cheer him up and he considers himself very lucky to be her owner. To vote for this very special dog, comment 'Gill'.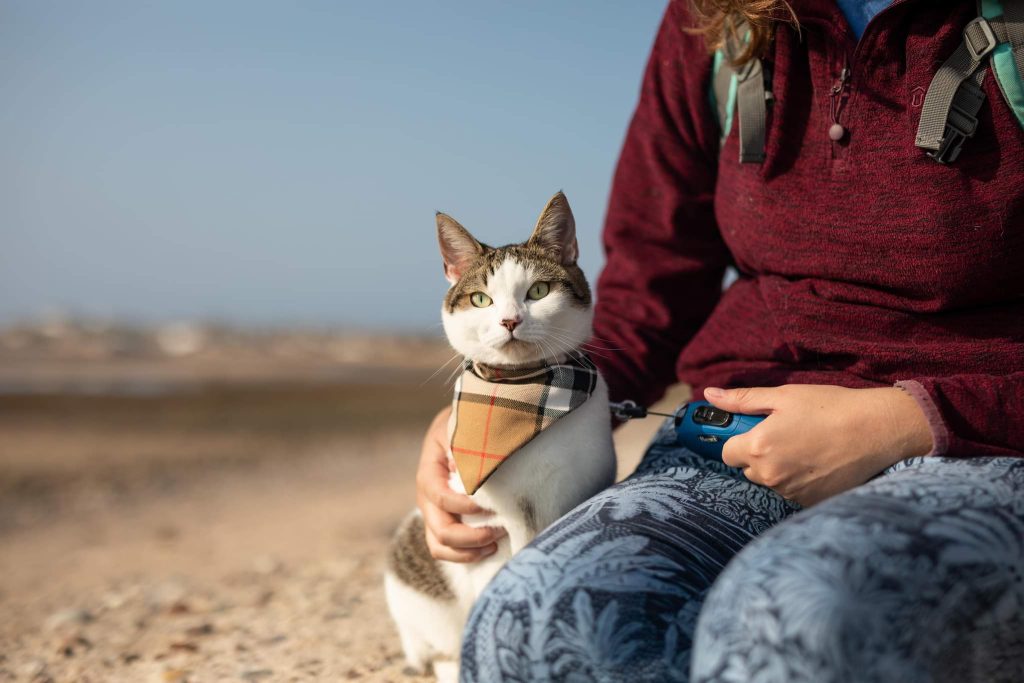 There's no cat quite like Moss. She's an adventure cat and loves exploring the great outdoors with owners Beth & Megan. Moss is lead and harness trained, but enjoys riding on her owners' shoulders when they go out on walks. You can find Moss, Beth & Megan exploring nature trails and embracing all the beautiful scenery the UK has to offer. Comment 'Moss' if you want this adventurous kitty to take the crown.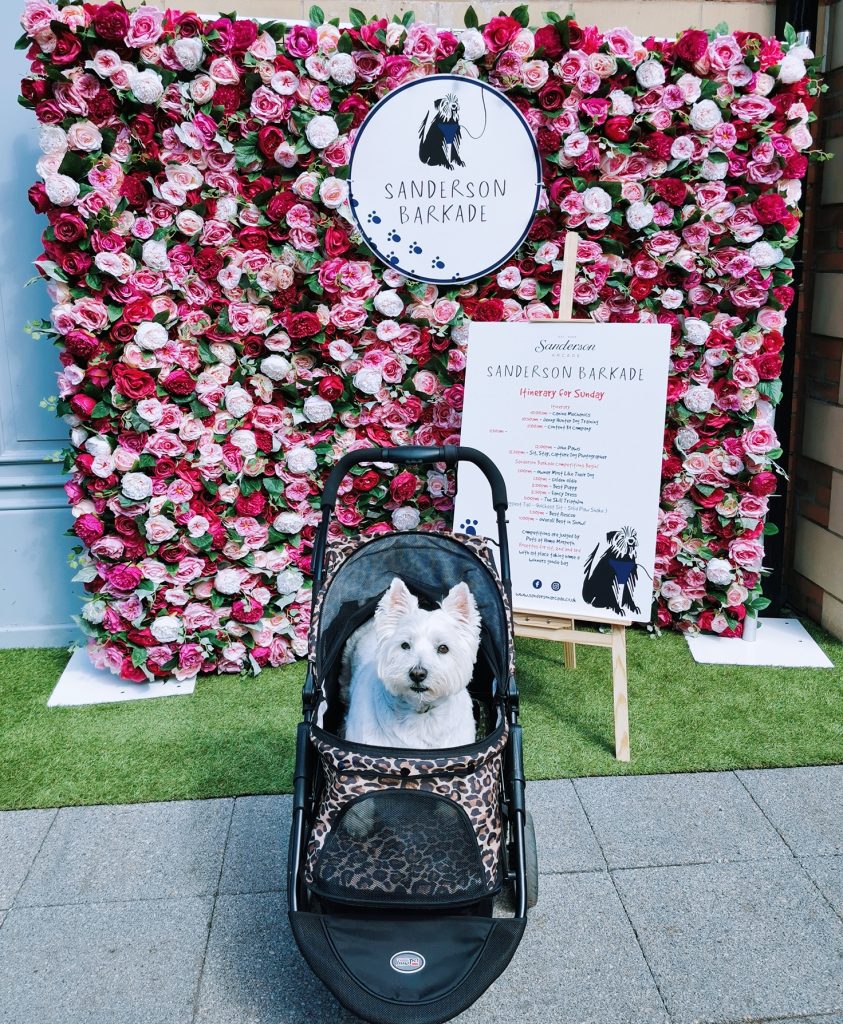 When it comes to cute pets, Lola the westie has to be up there. At fourteen years old, she's one of our older contenders and she suffers with mobility and breathing issues. This doesn't stop Lola and her owner Keely from travelling the country though! Lola has her very own stroller (affectionately dubbed her 'woof wheels') and together, they've been on trips to London, Edinburgh and she even completed the Scottish North Coast 500. She recently won her first ever best in show competition which just goes to show that older dogs can still win big competitions! Comment 'Lola' if you're team westie.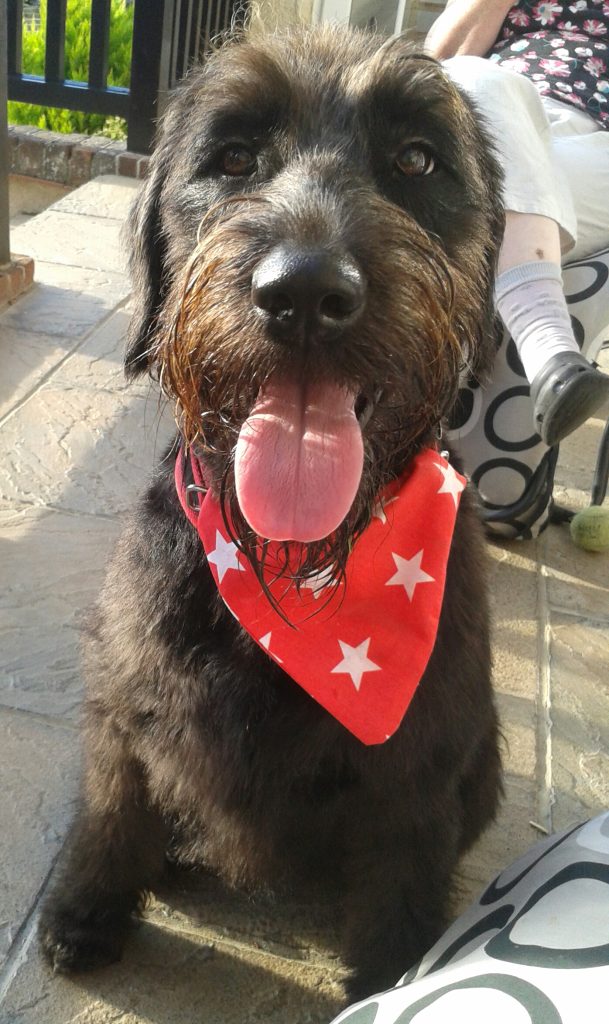 We all know that there's no love quite like the one you have for your fur baby, but what about the love your fur baby has for you? Poppy the labradoodle is nothing short of a hero. Owner Emily is a type 1 diabetic and if her blood sugar is low, Poppy somehow seems to know and raises the alarm. Poppy isn't trained to be an alert dog but she looks out for her family as if she was destined for the role! She's extremely protective, intuitive and gives the greatest cuddles known to man. Comment 'Poppy' if you think this clever pooch is a front runner.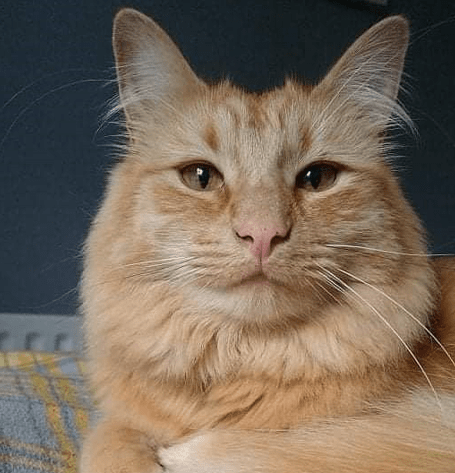 Nacho (AKA his royal fluffiness) is a rescue cat and was adopted by pet parents, Ben & Carla, when he was around 6 months old. He's named after his owners' favourite snack because his ears reminded them of tortilla chips. He's not the sort of cat who likes to be cuddled or made a fuss over; whilst he does show affection, he does so on his terms and only when it suits him, so it's safe to say he's a bit of a diva! He really enjoys physical play, like chasing his owners around, hunting the laser pen or playing with his robot fish. He now does Q&As with cat influencers and movie stars; he recently interviewed Cleo from Netflix new film Nightbooks, and Tonic who played Church from Pet Sematary! Comment 'Nacho' if this cat extraordinaire tops your list.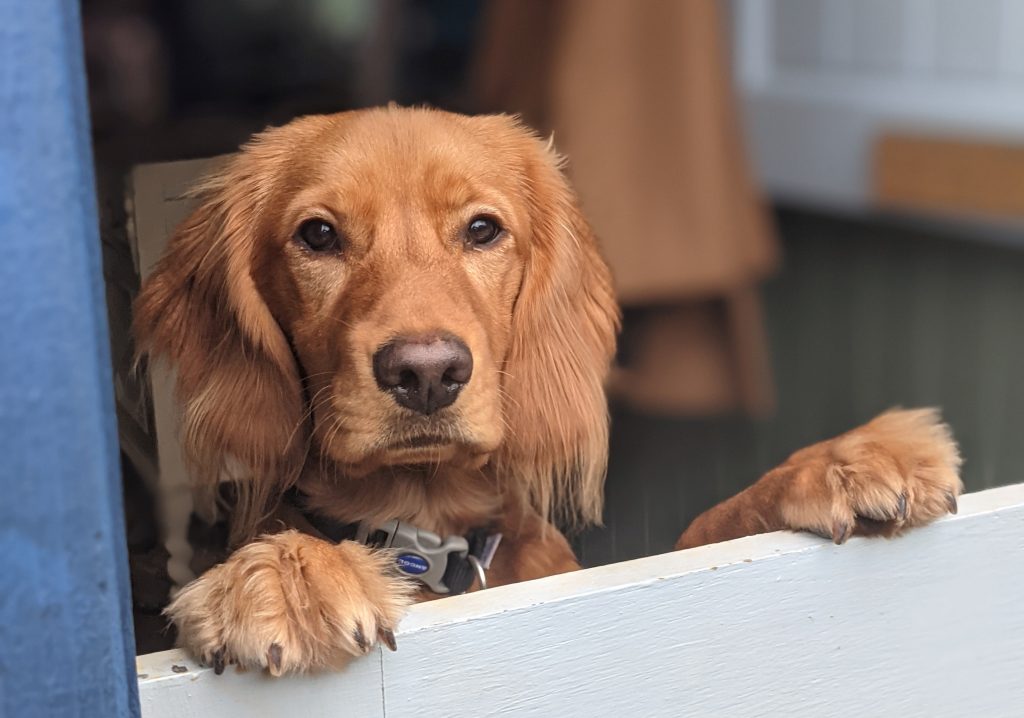 Most pets are sugar and spice and all things nice…but not Cockador, Ernest Ainsworth. The Lancashire based puppy is an expert in mischief and his boisterous personality keeps pet parents, Noor and Luke, on their toes. He's been described as 'mad as a box of frogs' but also has a sweet, gentle side. He enjoys nothing more than being cradled on his owners' laps (despite the fact that he's now quite big) and loves learning new tricks to impress his friends. Comment 'Ern' if this lively pup has stolen your heart.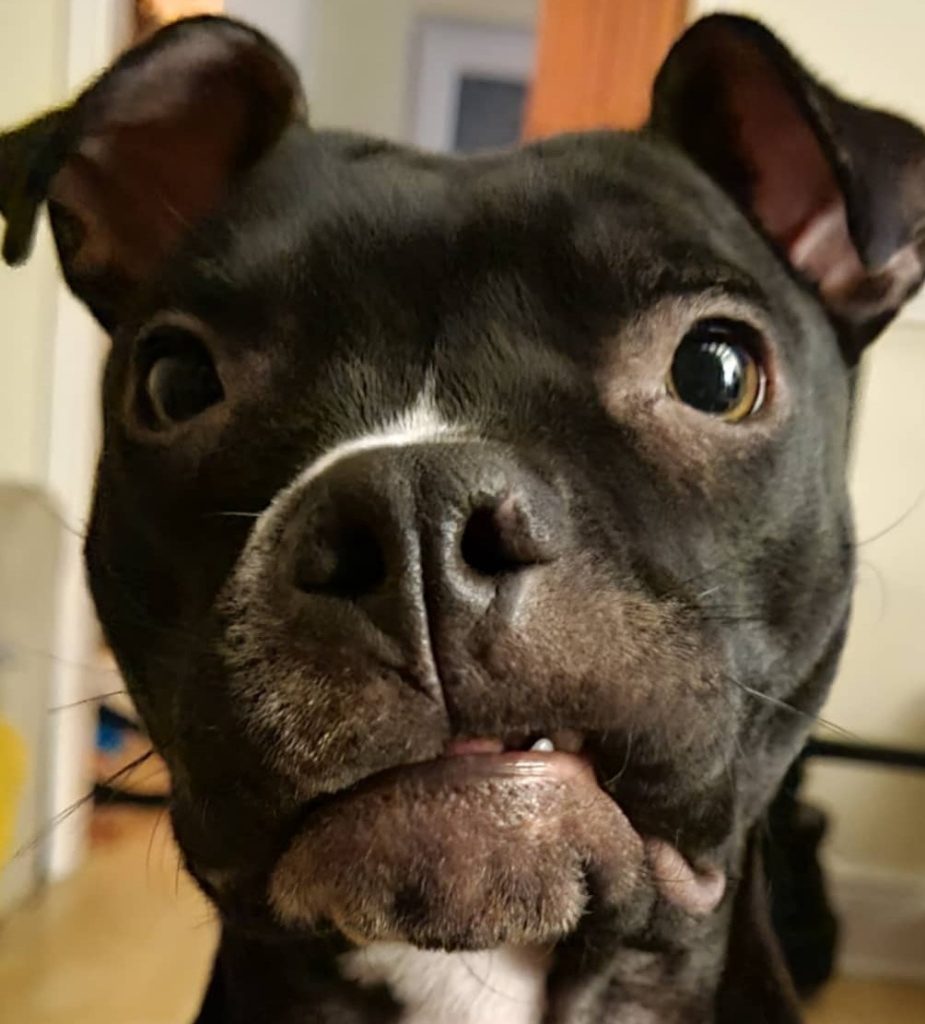 Lacey the rescue dog is a Staffie mix with a heart of gold. Staffies are well known for being a misunderstood breed; many people think they're aggressive but this is often a reflection of their upbringing rather than the breed itself. Lacey is caring, affectionate and would do anything for owner Dani. She's extremely social and friendly and can't get enough of Webbox Chicken Sticks. She enjoys spending time with her pet siblings, playing with her toy pigs and going to visit the local cows in the nearby field. Comment 'Lacey' if you think this lovable pooch deserves the crown.
Pancake the British Shorthair is full of life and knows a thing or two about how to give a good cuddle. He's a soppy, happy little boy who loves nothing more than spending time with pet parents, Jupiter and Dann. He's named Pancake because of his sweet little flat face and offers a continuous source of comfort to his owners. Many people think all cats are independent and aloof but Pancake is the complete opposite of this! Comment 'Pancake' if this cuddly cat ticks all of your boxes
Happy voting! The winner will be featured in our Christmas post in December and receive a seriously drool-worthy hamper. What better way to celebrate the festive season! Get voting now and make sure your favourite comes out on top.
Sadly, our pet of the month for February last year, Zoe, is no longer with us. Her health started to deteriorate in April 2021 and owner Colette made the difficult decision to put her to sleep on 29th April. Zoe was a force to be reckoned with and will be missed by everyone that knew her. She was stubborn, feisty and territorial – and probably the sassiest cat in the whole country! Zoe battled various illnesses for quite some time but bravely pushed on until the very end. Colette misses her precious cat terribly, but considers herself very lucky for all the time they had together. She's thankful she got to care for a cat as special as Zoe and will always hold the memories they shared very close to her heart. Colette keeps her ashes on her bedside locker and had some keepsake paw prints made by their local vet. Despite her having passed, Zoe is still never too far from her loving owner and the bond between them will live on.

Shop for Dogs
Personalise your search:
Shop for Cats
Personalise your search: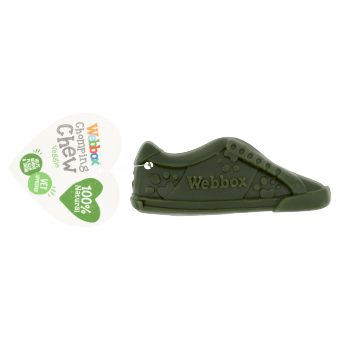 Webbox Chomping Chew Garden Shoe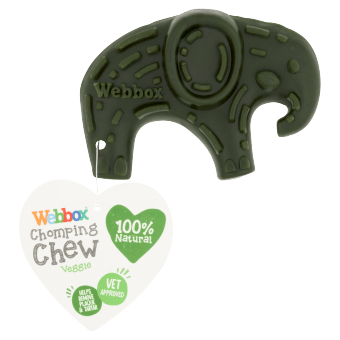 Webbox Chomping Chew Veggie Elephant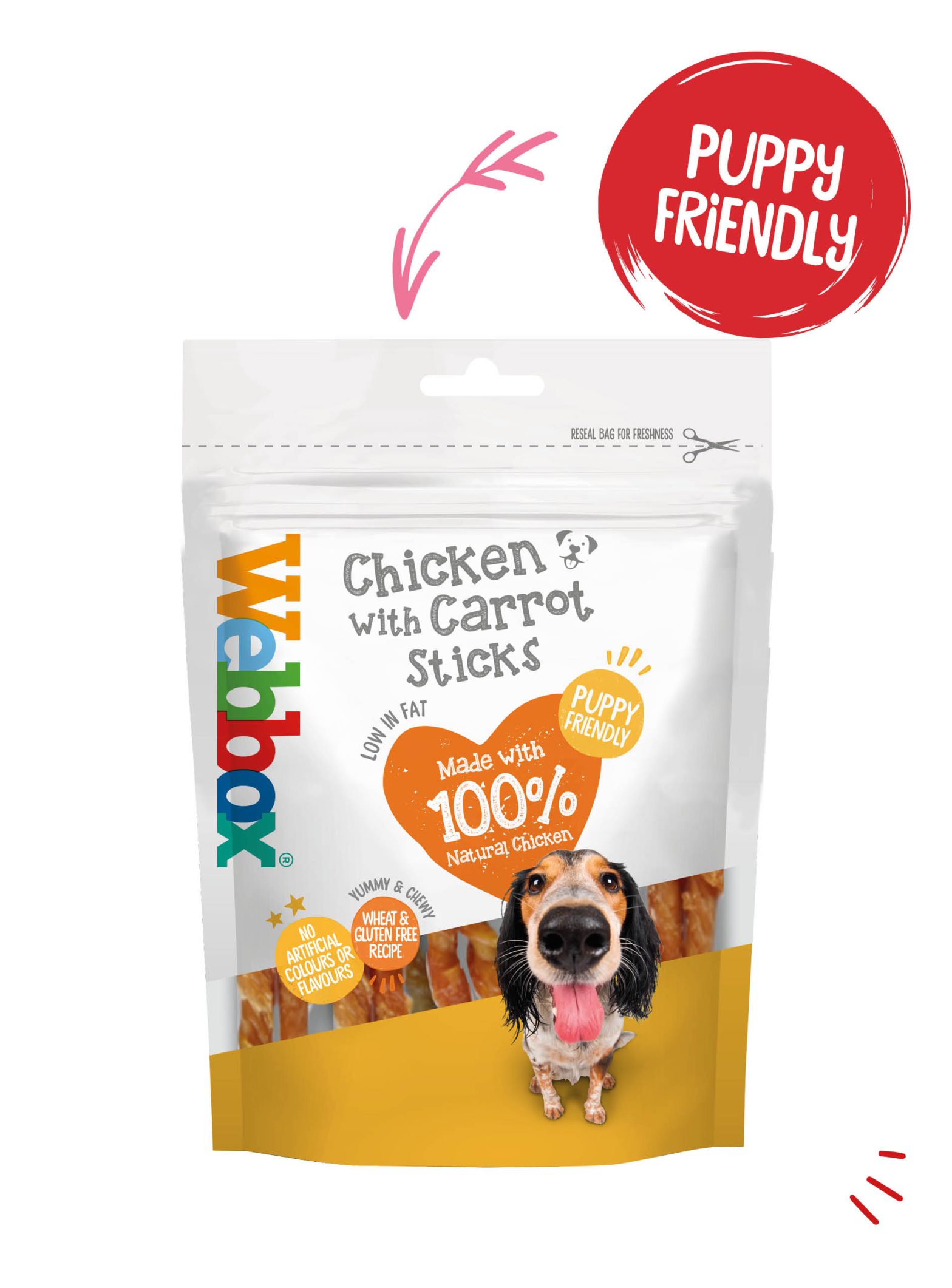 Webbox Chewy Chicken with Carrot Sticks Dog Treats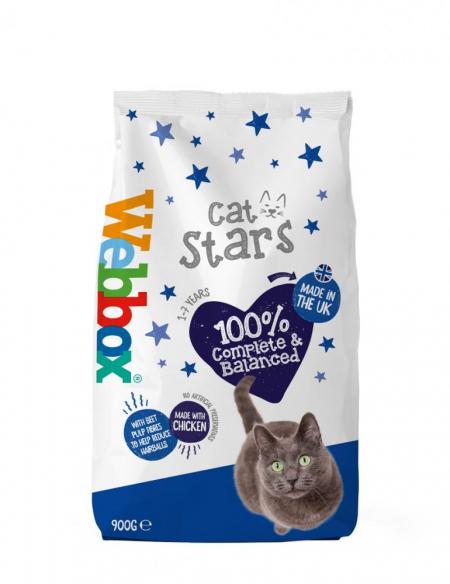 Webbox Cat Stars Chicken Dry Cat Food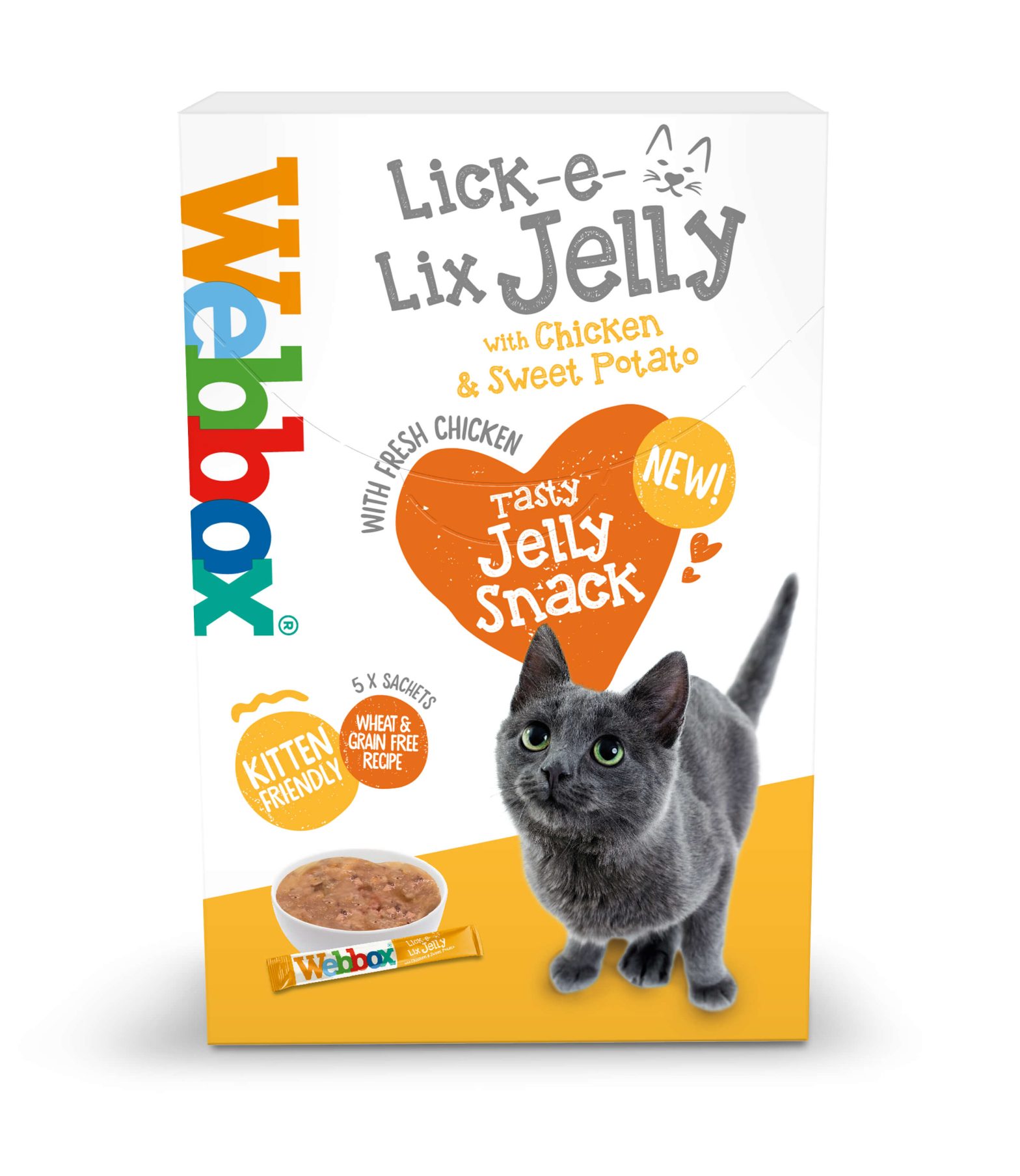 Webbox Lick-e-Lix Jelly, Chicken with Sweet Potato Cat Treats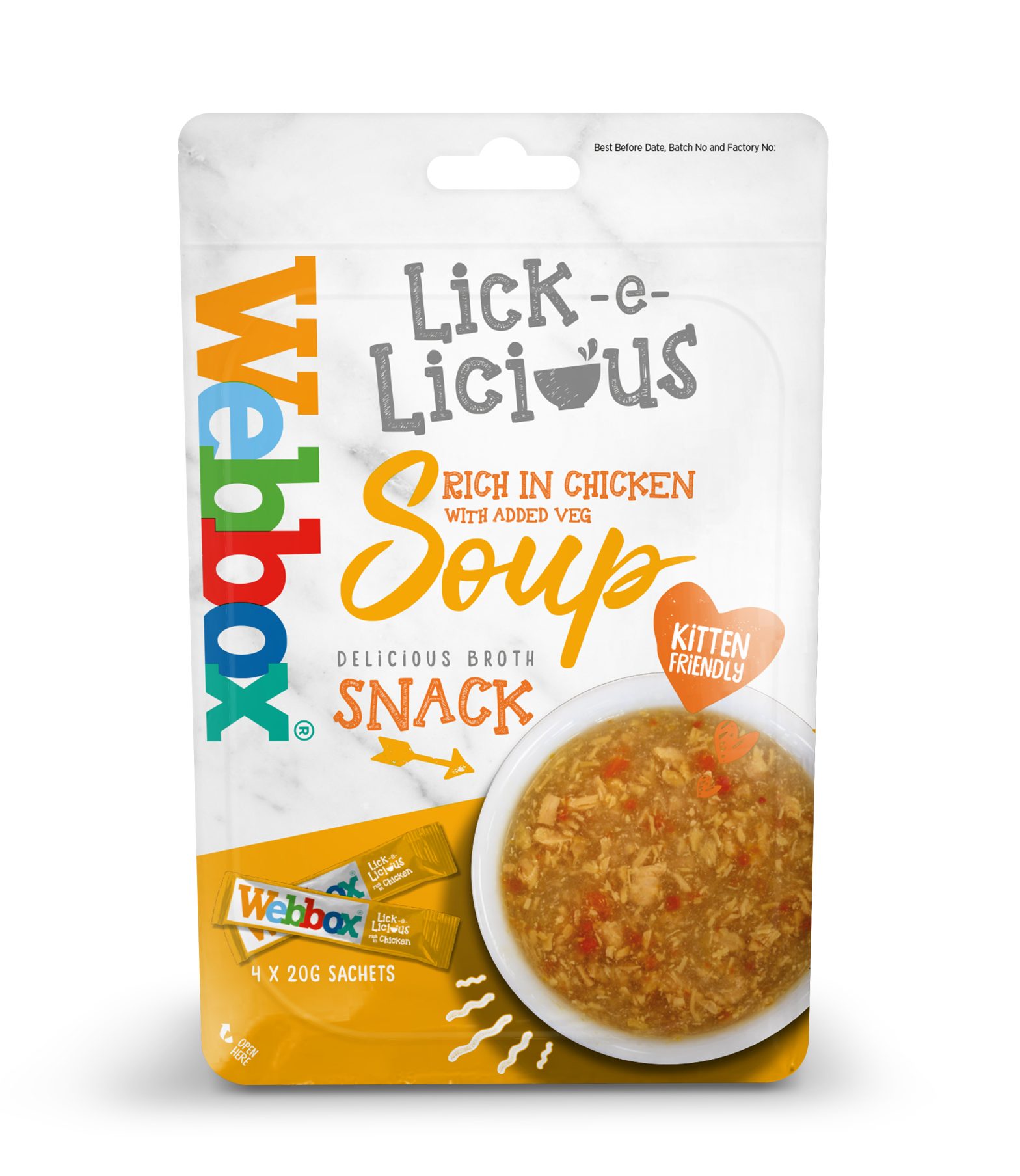 Webbox Lick-e-Licious Chicken Cat Treats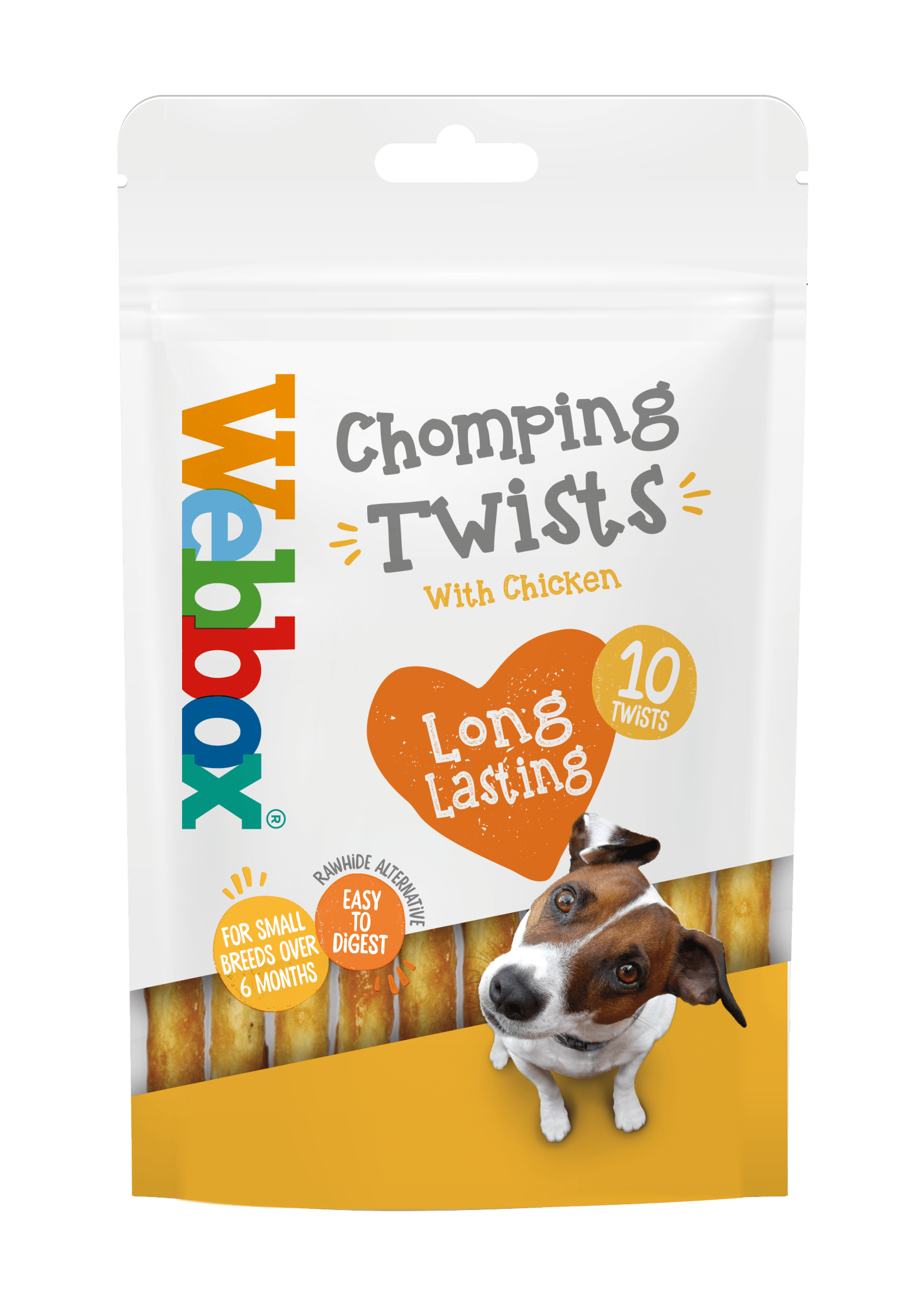 Webbox Twist Sticks Rawhide Alternative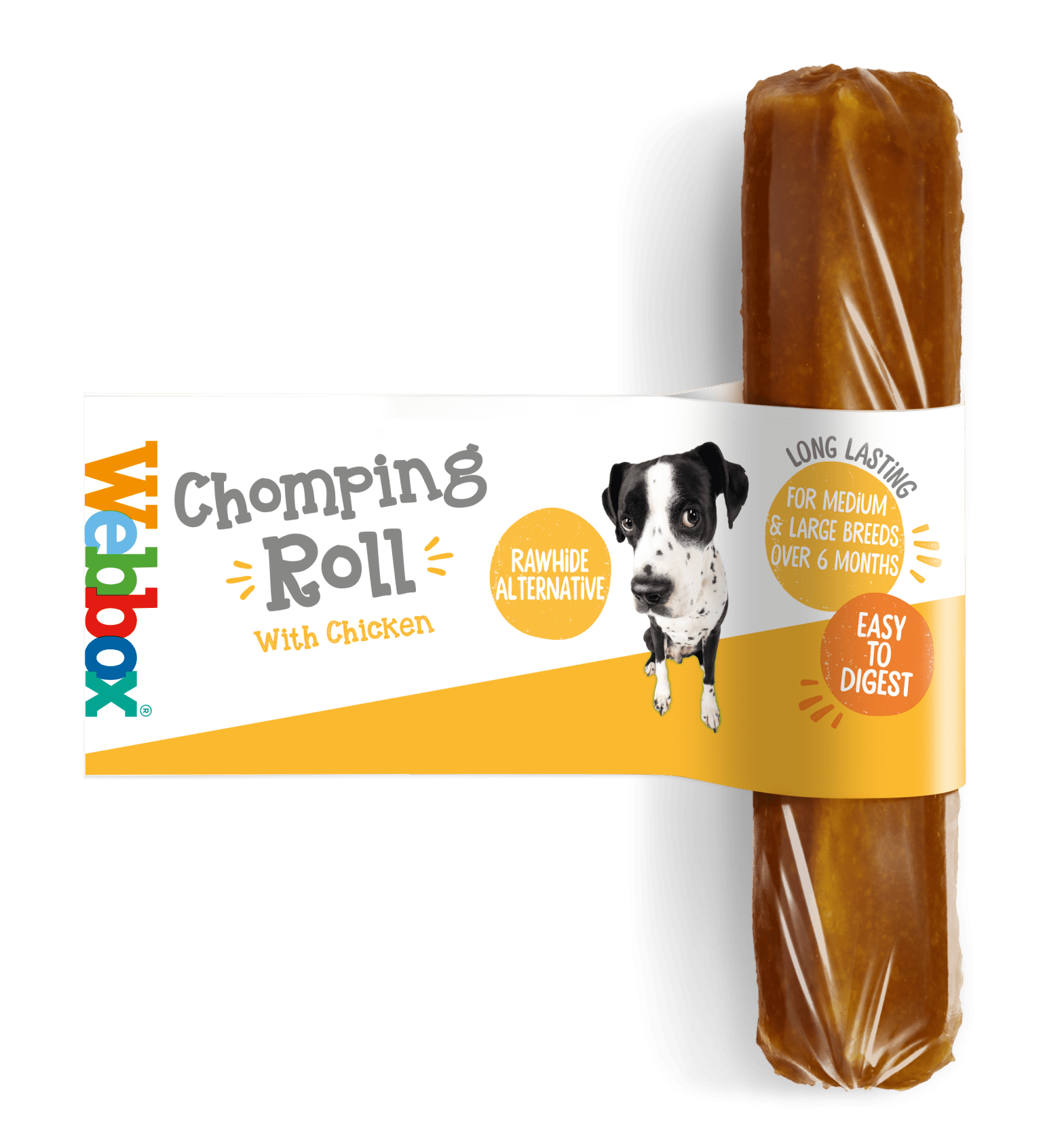 Webbox Chomping Roll Large Rawhide Alternative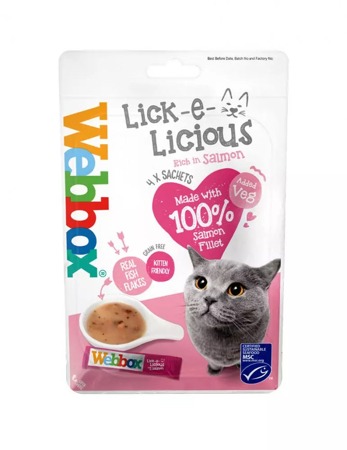 Webbox Lick-e-Licious Salmon Cat Treats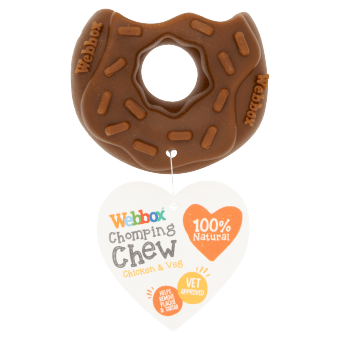 Webbox Chomping Chew Chicken & Veg Doughnut
Get the latest tips 'n' advice
Want to find out interesting facts and get helpful tips?
Need help choosing the right food?
Try our Pet Food Finder.