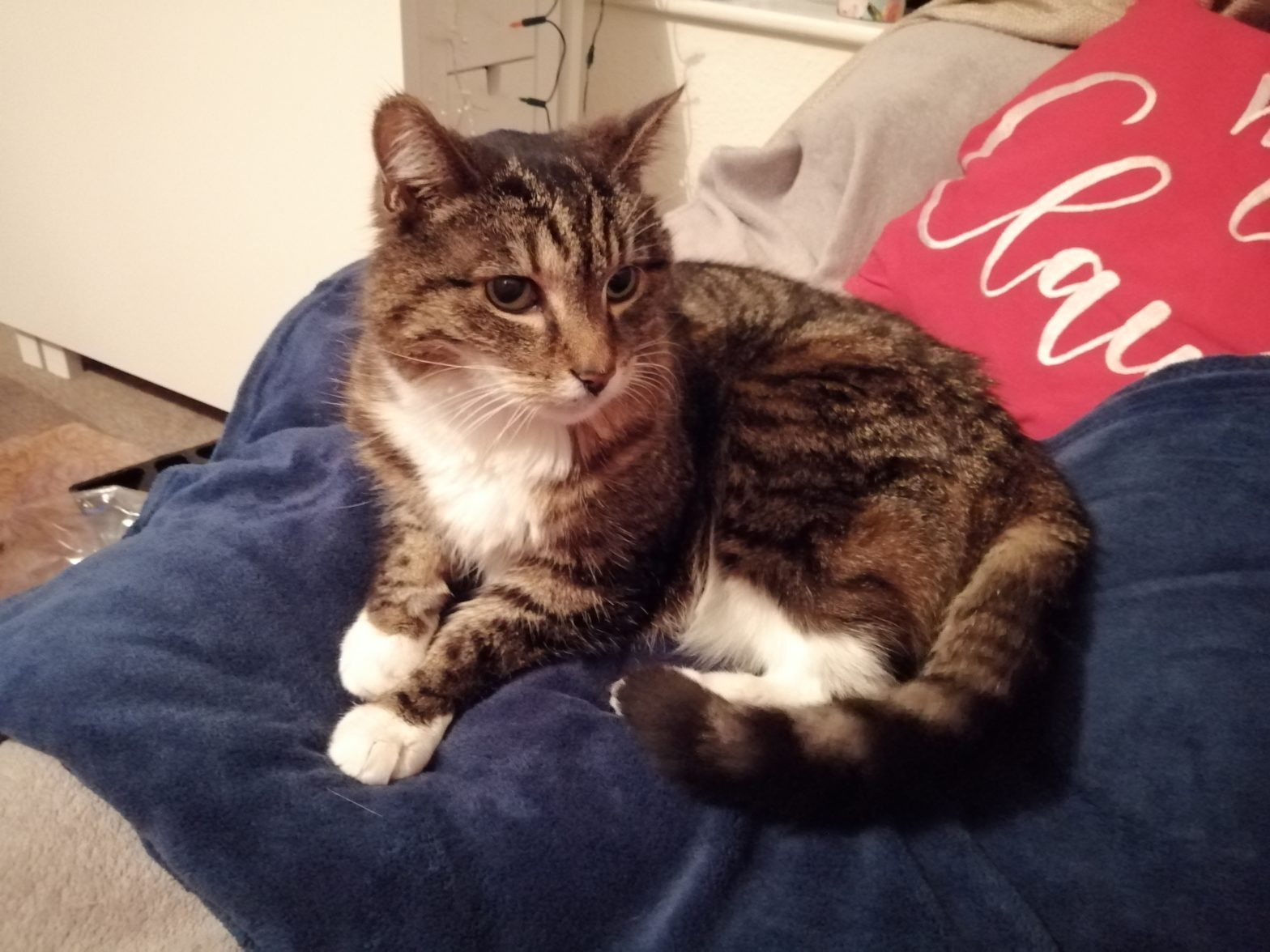 We are delighted to announce that the Webbox Pet of the Month for February is Zoe the Cat! We spoke to her owner, Colette, to find out more about her special fur baby and what sets her apart from other felines.
How old is Zoe and when did she first join your family?
I don't know exactly how old Zoe is. She's a rescue cat and joined our family in January 2006. The vet reckoned she was between 6 and 12 months old when we first adopted her. We suspect she was mistreated because she will only allow rubs on her face, head, neck and shoulders – where she can see your hand. If you try to rub her back you get bitten; if anyone goes in for tummy tickles, the front paws grab and the back paws go to work with full claw extension! She also startles very easily and jumps and runs with any sudden movements or loud noises. I no longer try to sweep the floor when she's around as she cowers away from the broom.
What makes Zoe special?
Everything! It's hard to pick just one thing, she is an independent lady that knows her own mind! She's stubborn, territorial, feisty and sassy. She will let you know when she's annoyed just as easily as she will let you know when she's happy. She loves head rubs and kisses but you need to read the signs and stop when she has had enough or risk getting nipped. She will walk and climb all over you but will never settle on your lap. Zoe always knows when you're off form and is there with a hug, a kiss and a load of purrs to make you feel better. When she gives you the full-on purrs it makes everything good again.
What is Zoe's favourite food and favourite toy?
Zoe doesn't play with toys – ever! She looks at them and walks away in disgust as if to say "Seriously?". Zoe will chase a leaf around the garden, slide a plastic lid around the kitchen floor, eat your wool when you're knitting, or swing from the curtains, but her play is spontaneous and on her own terms. "Organised" play is not her thing.
Without a doubt her favourite food is Lick-e-Lix. I truly believe that Lick-e-lix, her incredible vet and TLC from me and my friend, Pauline, saved her life. Zoe was very ill in November and came within hours of being put to sleep. She wouldn't eat anything and needed encouragement to drink. I was buying anything and everything I could find and she just turned her head away from it all. We had an appointment for 7pm on the Friday to put her to sleep; that morning I discovered lick-e-lix and offered her one – she took it all and then another one and the rest is history. I went back to the shop and bought all that was there (2 boxes of 17 packets and a few extras!). For the first few days she was on a diet of lick-e-lix and water; now she's eating everything again! 
What does a typical day look like for Zoe?
Zoe gets up when I get up. If I'm having a lie-in, she'll generally wake me when she thinks I've slept enough. It starts with purring in my ear and she taps my nose or cheek with her paw. If I still don't get up, she starts gentle tapping with the claws out. If she's still not getting my full attention, she exerts firm downward pressure with the claws (not scratching, just pushing her claws down into my face) – that always works!
We'll go downstairs for breakfast and then she'll check the front and back garden to see who has been visiting while we slept. After that, it depends on the weather and whether I'm working from home or not; there's always plenty of eating, grooming, and sleeping. If it's dry, she'll do regular security checks and patrols of the garden and put the run on any unwelcome visitors. She likes to stalk but is a rubbish hunter so thankfully I don't get gifts of the dead (or half dead) variety. When it's sunny, she'll find a sheltered spot and lie out. On wet days, she'll go back to bed or do her security patrol from inside the window. She loves Winter weekend nights when we light a little fire and settle in for the evening.
We understand that Zoe needed to have an operation- how did this come about?
Zoe has had a very tough year. While the rest of the world battled Covid-19, Zoe had her own traumas to deal with. We've moved house twice, first into rented accommodation and then into our forever home and she had a number of surgeries and one serious illness during this time. Last March, during our move into our rented accommodation, I noticed a growth on her ear. Her first surgery was to remove that and it turned out to be melanoma. She then had a lymph node biopsy and scan to see if the melanoma had spread but thankfully the scan came back fine and she recovered well. During that surgery, she also had a growth removed from her back which was precancerous.
We moved into our forever home during the Summer and discovered that our new home came with a free cat; the previous owners were feeding a stray but he stuck around after they left. After a tricky few months Zoe and her foster brother established their ground rules and now live a peaceful co-existence; he has the downstairs back room, she has the rest of the house. She is very much the boss and he knows his boundaries. Straying outside those boundaries earns him a vicious hiss and that's enough to remind him!
During October, Zoe's appetite started to decrease. She lost a lot of weight very quickly and her fluffy undercoat diminished. Blood tests showed her kidney function was impaired and a scan showed both her kidneys were very enlarged. The logical diagnosis was renal lymphoma. She was going downhill rapidly and I made the horrible decision that the kindest thing for me to do was to put her to sleep. The day she was due to go to sleep I offered her some lick-e-lix which she ate; later she washed her face and that was enough to justify postponing our appointment.
Since then, she has been getting regular steroid injections which seem to be working. In January, we felt she was strong enough for further surgery to remove another growth on her back that had turned into an open wound. The surgery was scheduled for 10th February. That day she had 2 growths removed from her back and a suspicious lesion from her other ear. We are still awaiting the results of those from the lab. She also had a kidney scan which showed her kidneys are back to their normal size. However, her urine and blood tests are abnormal, indicating that her kidneys are still not functioning properly.
What was Zoe's recovery like?
Zoe's recovery is slow and steady. She's eating loads and loving her food. I sometimes think she's forgotten she's just eaten and I really don't know where she's putting it all. She's slowly putting on weight again and her coat is back in a lovely condition. I realise how strong she is again when she smacks me or when I'm trying to get her into her cat carrier!
We don't know what the future holds for Zoe; she's not a young cat and she's had a lot going on over the last year– three surgeries, two house moves, one serious illness that was nearly the end of her and one foster brother she'd probably rather not have! However, she also has resilience, a mammy who loves her to bits and wonderful vets in Anicare, Clontarf. Vets Emer and Tanus and nurse Tracy along with everyone else in the practice, have been absolutely wonderful. They know their stuff, but they recognise that I know my cat. They've taken really good care of Zoe and have looked after me too in the process.
At the moment we're taking it one day at a time and considering where we were in early November, each day is a bonus. Long may it continue.
What is your favourite thing about being a pet parent?
My wonderful pet, Zoe.
Note: The test results from the lumps removed in Zoe's last surgery have since come back benign. Colette is delighted and will continue to cherish every day she spends with Zoe.

Shop for Dogs
Personalise your search:
Shop for Cats
Personalise your search: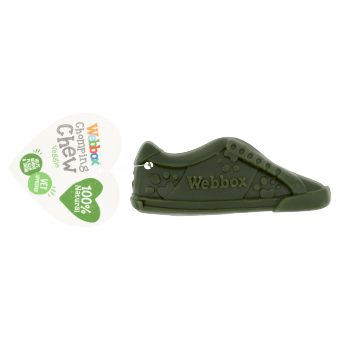 Webbox Chomping Chew Garden Shoe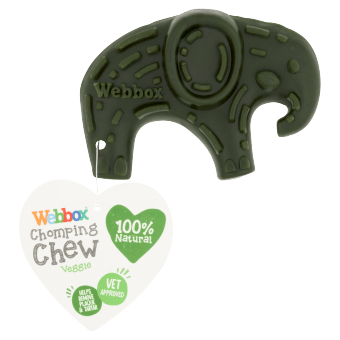 Webbox Chomping Chew Veggie Elephant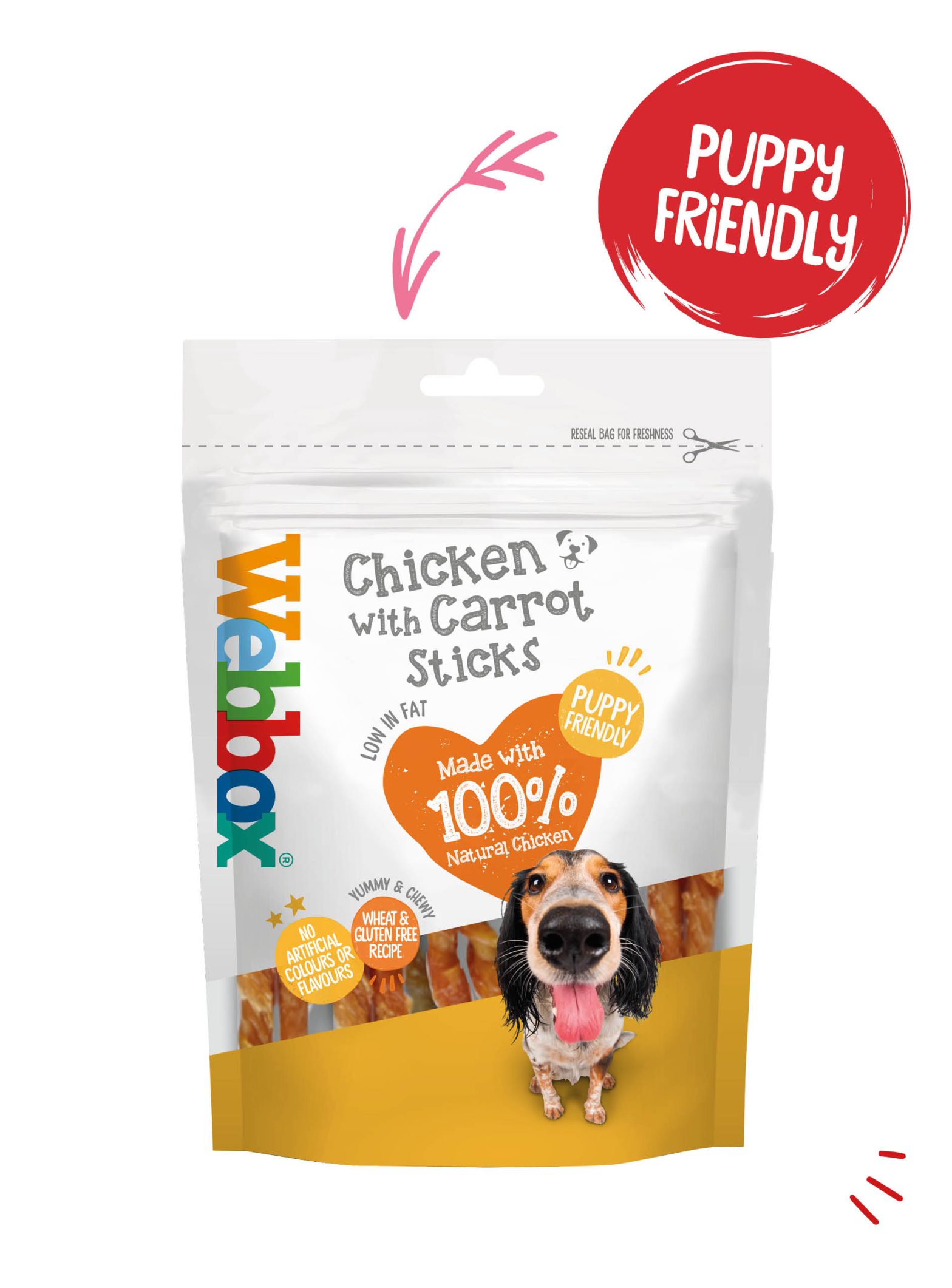 Webbox Chewy Chicken with Carrot Sticks Dog Treats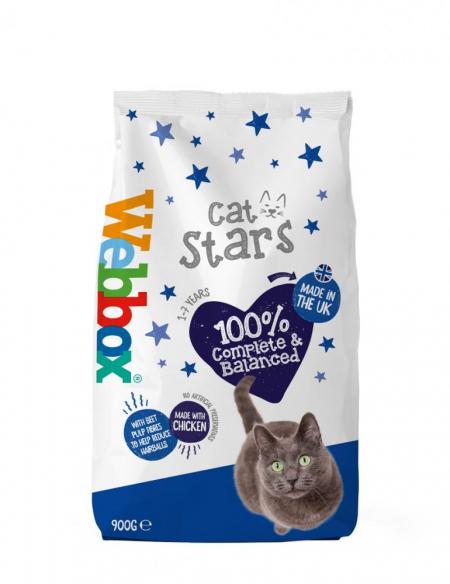 Webbox Cat Stars Chicken Dry Cat Food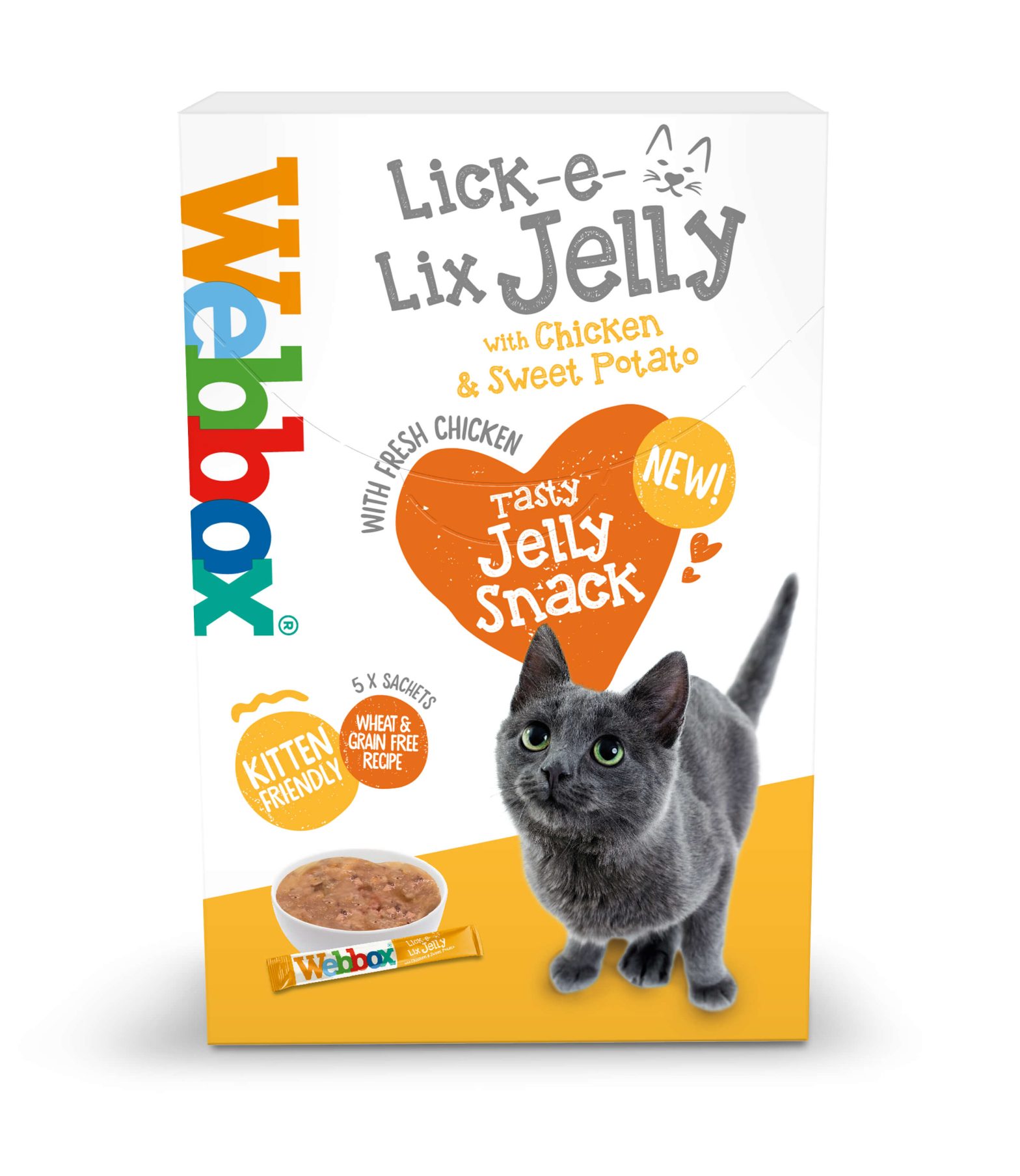 Webbox Lick-e-Lix Jelly, Chicken with Sweet Potato Cat Treats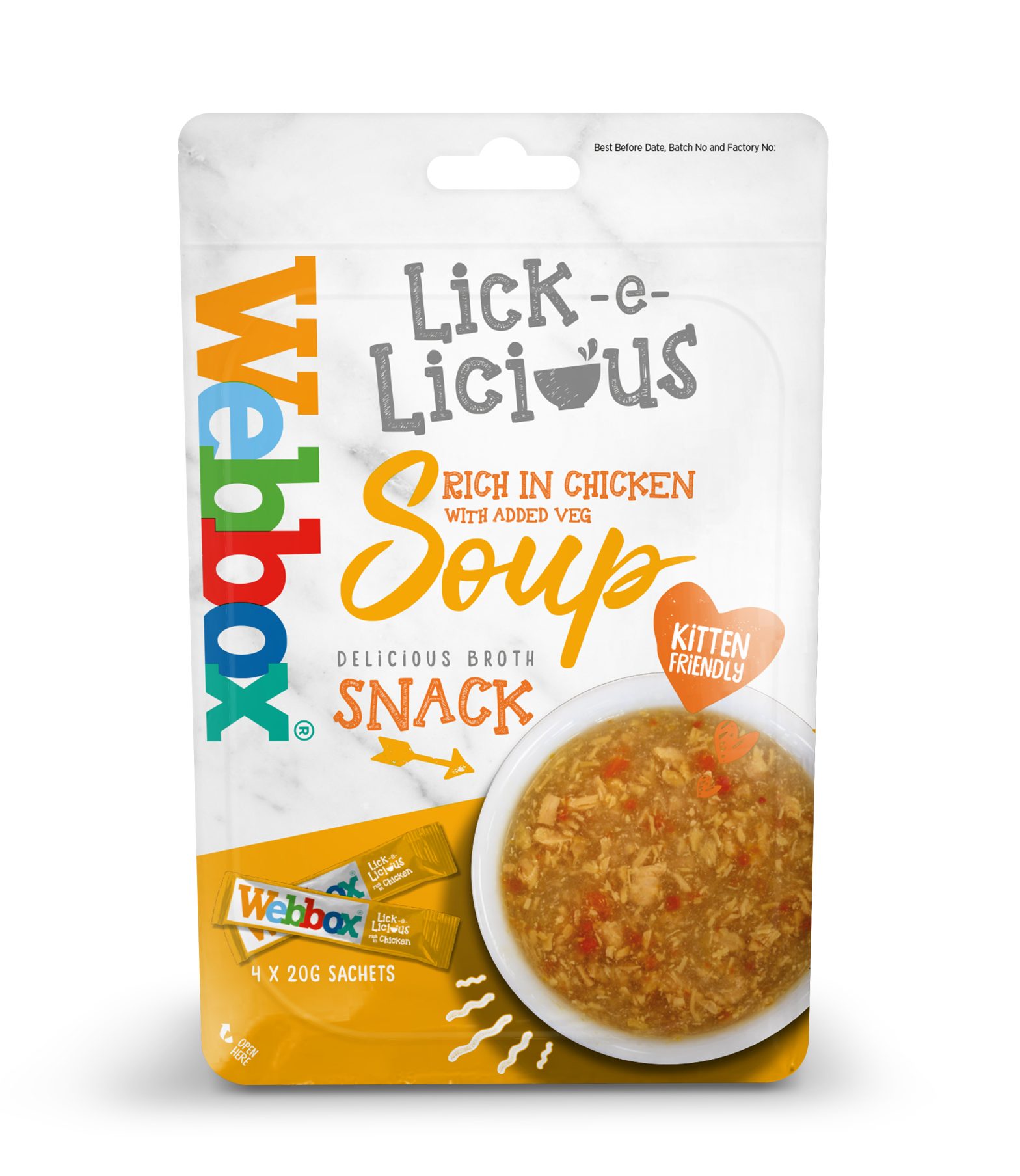 Webbox Lick-e-Licious Chicken Cat Treats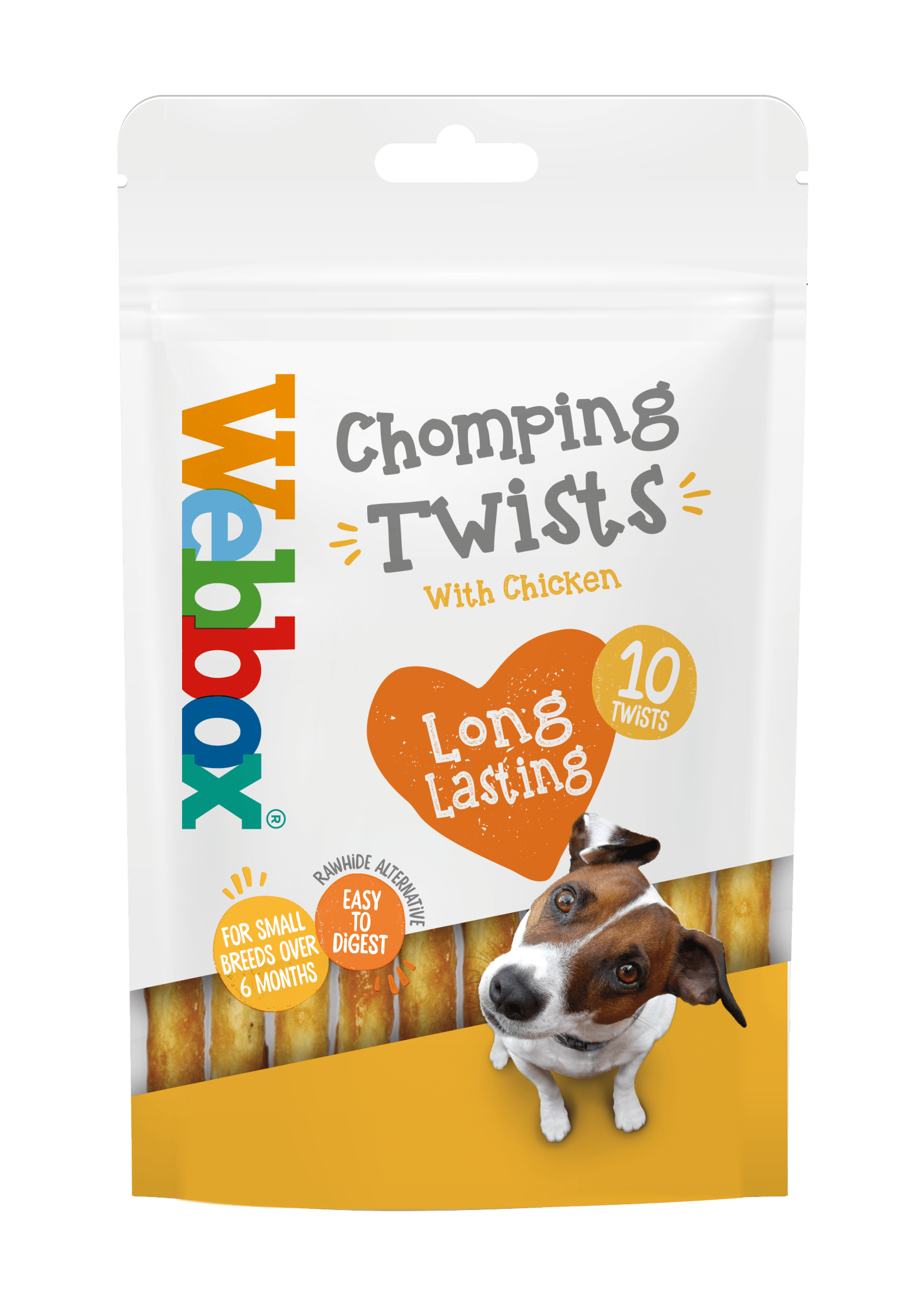 Webbox Twist Sticks Rawhide Alternative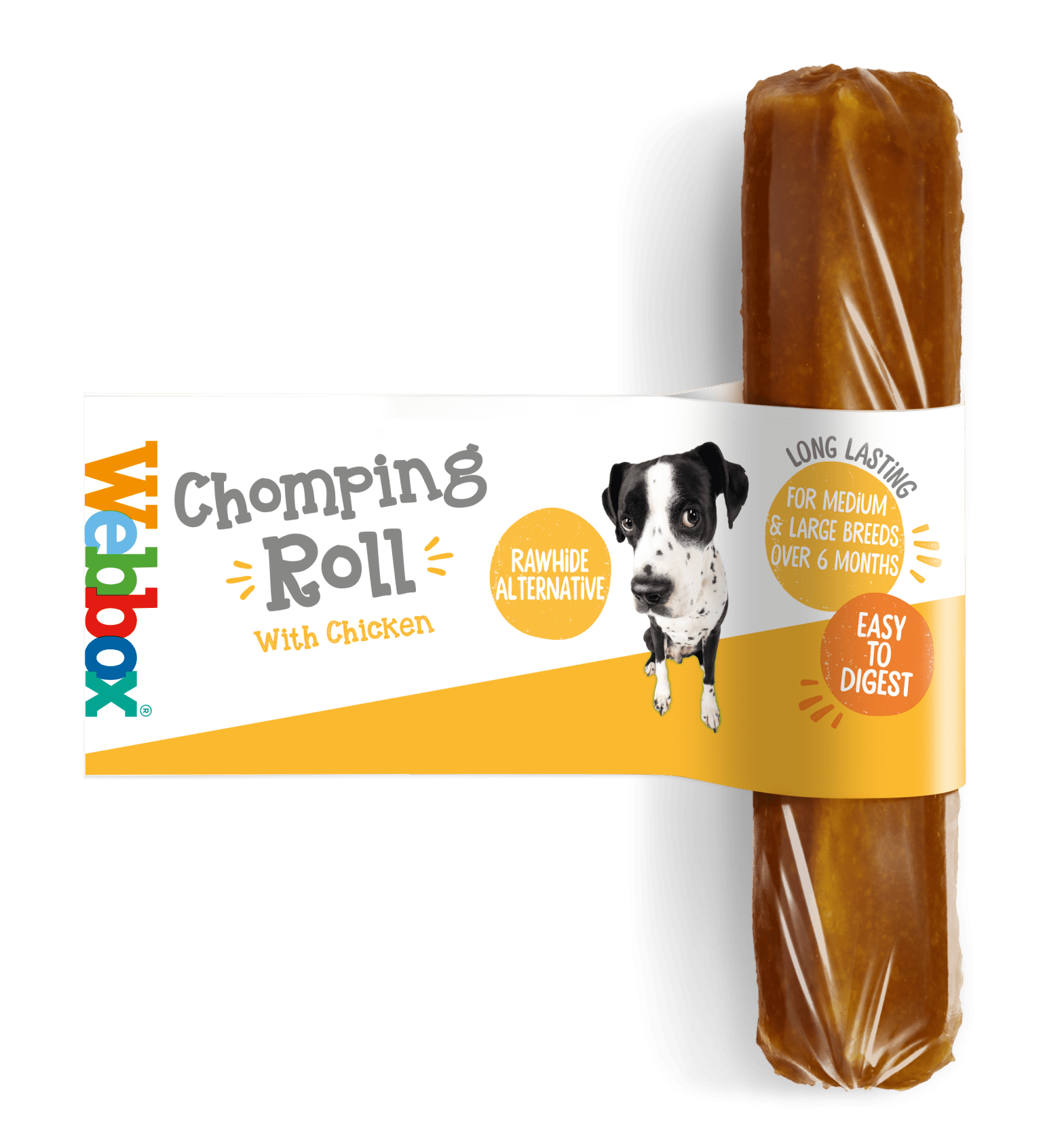 Webbox Chomping Roll Large Rawhide Alternative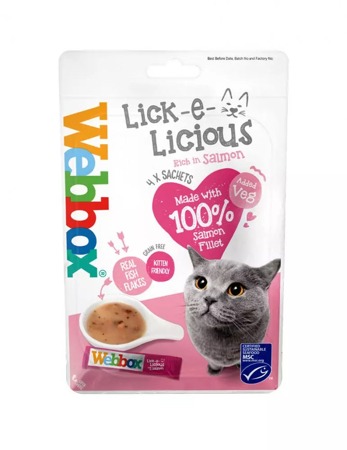 Webbox Lick-e-Licious Salmon Cat Treats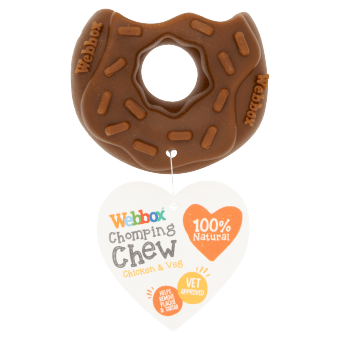 Webbox Chomping Chew Chicken & Veg Doughnut
Get the latest tips 'n' advice
Want to find out interesting facts and get helpful tips?
Need help choosing the right food?
Try our Pet Food Finder.