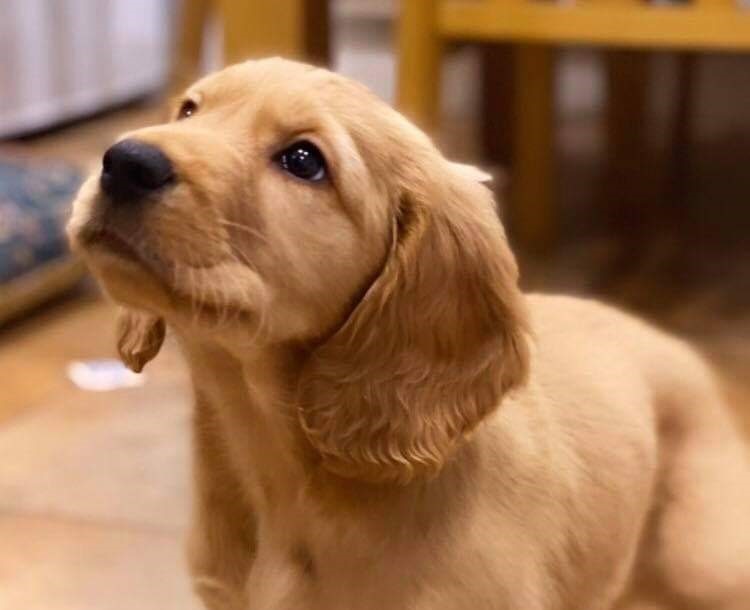 Most pets are sugar and spice and all things nice…but not Pet of the Month, Ernest Ainsworth. The Lancashire based puppy is an expert in mischief and his boisterous personality keeps pet parents, Noor and Luke, on their toes. We talked to dog mum Noor, to find out all about Ern and what it's like being a first time dog owner to a particularly lively puppy.
How old is Ern and when did he first join the family?
Ern is just over 14 weeks old. He joined the family 6 weeks ago but I honestly can't remember what life was like without him. It feels like he's been with us forever and I wouldn't have it any other way!
What breed is Ern and what is his temperament like?
Ern is a Cockerdor. He's gentle and clever like a Labrador but has the playfulness of a Cocker Spaniel. Someone once described him as 'mad as a box of frogs' and he really is, but he still makes time every night to cuddle and chill out with us.
What is Ern's favourite toy? Favourite food?
Ern has a huge selection of toys, most of which he completely ignores. His favourite thing to play with is a little piece of plastic he broke off of my niece's toy golf set, which I find really funny (despite the hit my bank balance took buying real toys!).
Tissue and toilet roll tubes are also firm favourites. Whilst I was cooking the other day, I looked over at him and found him chewing toilet roll. I took it off him, put it in the bin and closed the lid. The next time I looked over he was chewing toilet roll again. Once again, I removed the toilet roll and put it back in the bin, closing the lid firmly, assuming I had just forgotten the last time. I turned around a few seconds later and he was there at the bin, opening it with his nose and yanking out more tissue. He knows very well that tissue is out of bounds; he made eye contact with me then quickly ran off, zig zagging across the kitchen floor so I couldn't catch him.
Ern can't get enough of Webbox tasty sticks; he's teething at the moment so he enjoys things he can chew on. He loves his food generally and will tap on his food bowl when he wants to be fed, which is very diva-like behaviour but astoundingly clever for his age!
How have you found being a first time dog owner?
It can be difficult at times but it's so worth it. Ern is just a bundle of energy and demands a lot of attention, as he's always up to no good. It can be a bit stressful being a first time owner to a puppy but we just look at his slanted walk and his silly little face and we can't help but laugh every time. He's part of the family now, so everything we do for him is a pleasure and never a chore.
How have you approached training Ern?
I make a point to spend around 20 minutes everyday training Ern. We've definitely gone for funny tricks rather than useful ones. For example, he knows how to fist bump and plays dead when we hold up finger guns and say 'bang bang!'. He's not fantastic at recall, especially if there are other dogs/people/pigeons around as he's still very easily distracted!
What makes Ern special?
He's just so loveable and mischievous! When he's sleepy, he climbs onto the settee and falls asleep wherever he likes – usually across our necks or on top of our heads. He has absolutely zero consideration for our comfort but we don't really mind. He's also a very quick learner and training time is so fun.
Have you got any funny stories to share about Ern?
He's so clever! When playing with his Beagle friend Annie, he found her toy box and they started playing hide & seek. One would take a toy and hide it and then they would go and find it together.
The other day when we were leaving the field near our house, there was a huge Great Dane and his owner waiting for us to pass so they could go in. Ern saw the Great Dane and approached him (as he does with all dogs – no matter how easily they could crush him) and the Great Dane barked so loud, it made even me jump. Shocked, Ern started running down the hill for dear life, pulling me along on the lead, as he looked back every couple of seconds.
What advice would you give people considering getting a puppy?
Do it, but only if you're prepared to make big changes in your life. Don't go for the cutest puppy or the breed you want most if you can't meet their needs. Having a dog is a huge responsibility and you need to make sure you have the time to care for them properly.
What's your favourite thing about being Ern's mum?
After a year on furlough, it's been so nice to wake up to him everyday and have a purpose. I look after him but he also looks after me- physically and emotionally- by getting me out of the house everyday and being the cutest, sweetest little puppy around. Ern is so close to my heart and I can't believe the impact he's had on my mental well-being in just 6 short weeks.
Congratulations to Ern on being named the Webbox Pet of the Month for August. Do you think your pet is extra special? Connect with us on social media and tell us why your dog or cat deserves the crown.

Shop for Dogs
Personalise your search:
Shop for Cats
Personalise your search: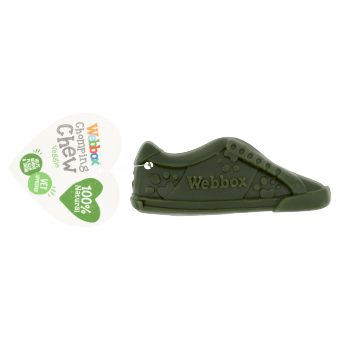 Webbox Chomping Chew Garden Shoe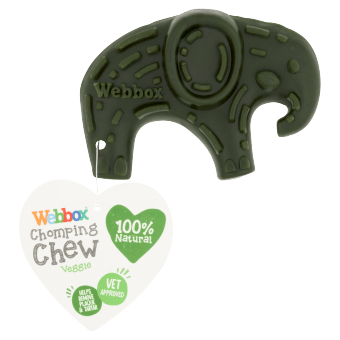 Webbox Chomping Chew Veggie Elephant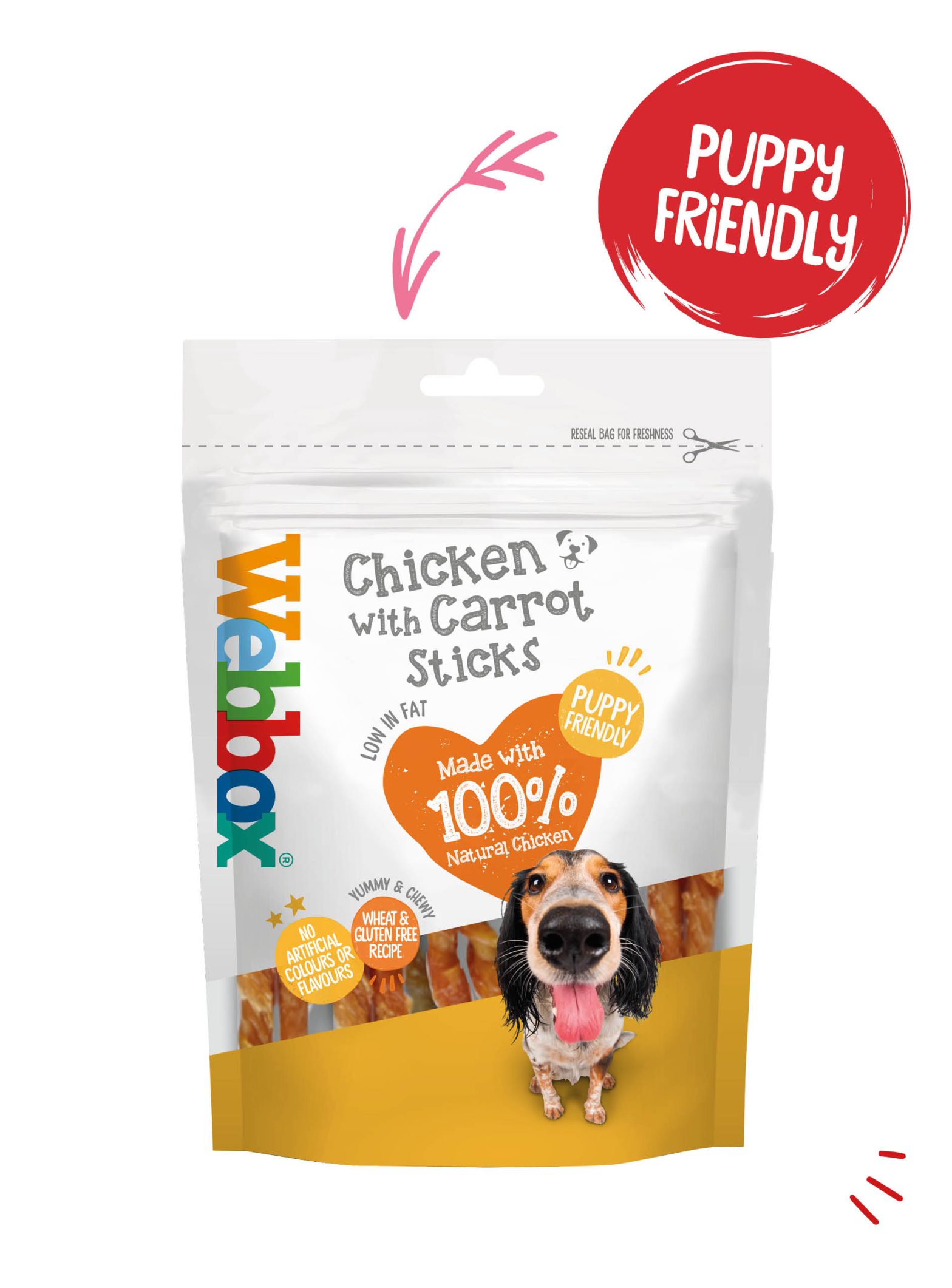 Webbox Chewy Chicken with Carrot Sticks Dog Treats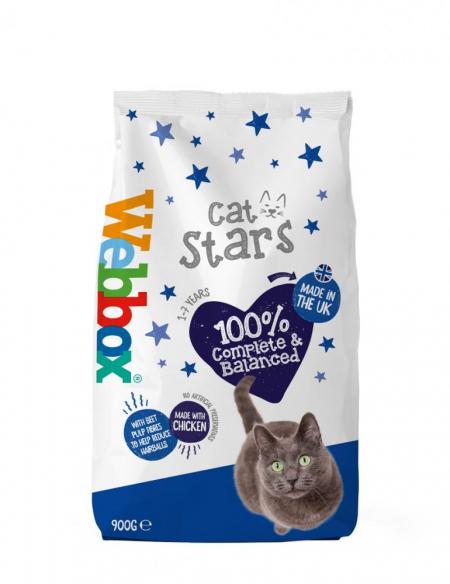 Webbox Cat Stars Chicken Dry Cat Food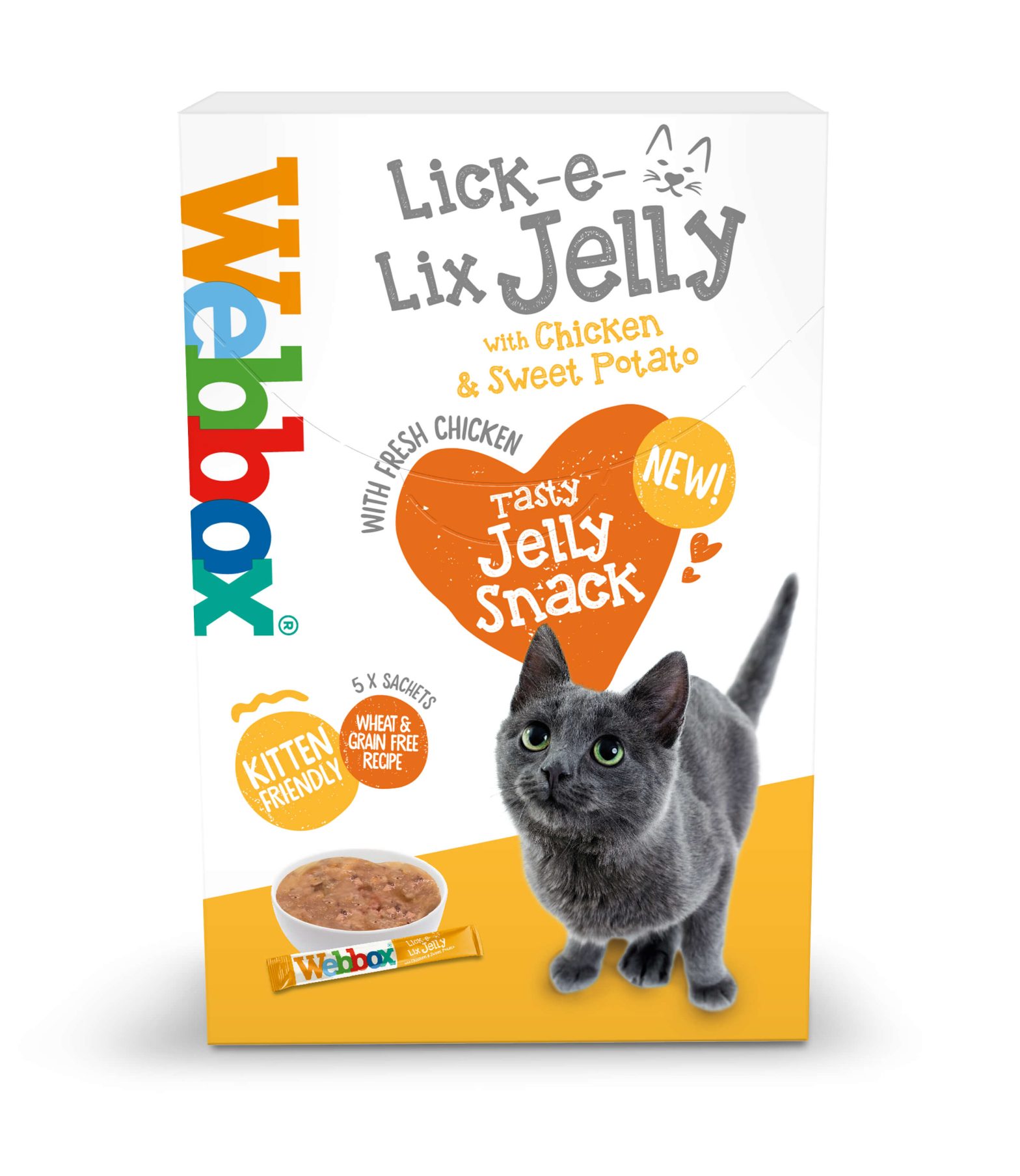 Webbox Lick-e-Lix Jelly, Chicken with Sweet Potato Cat Treats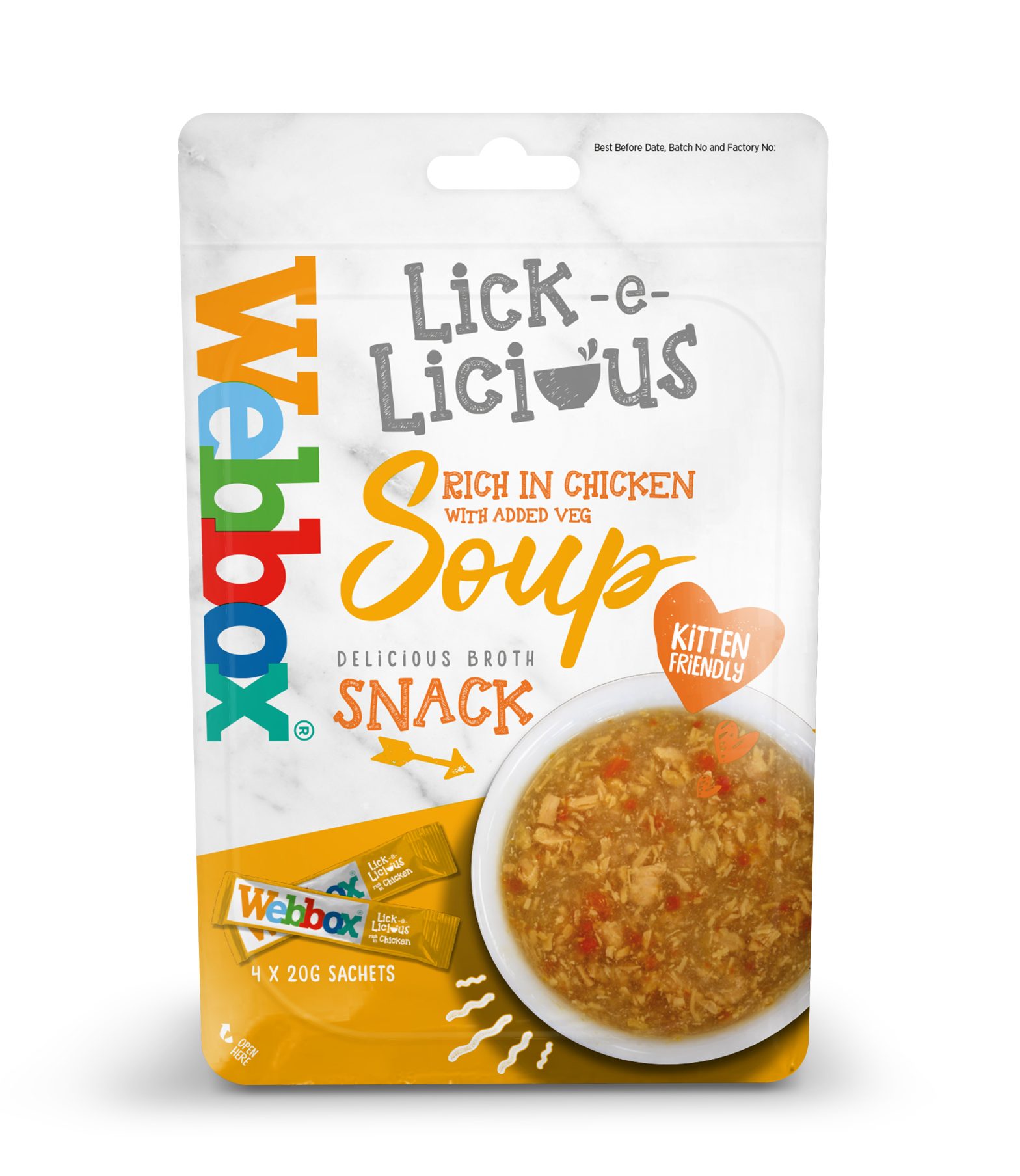 Webbox Lick-e-Licious Chicken Cat Treats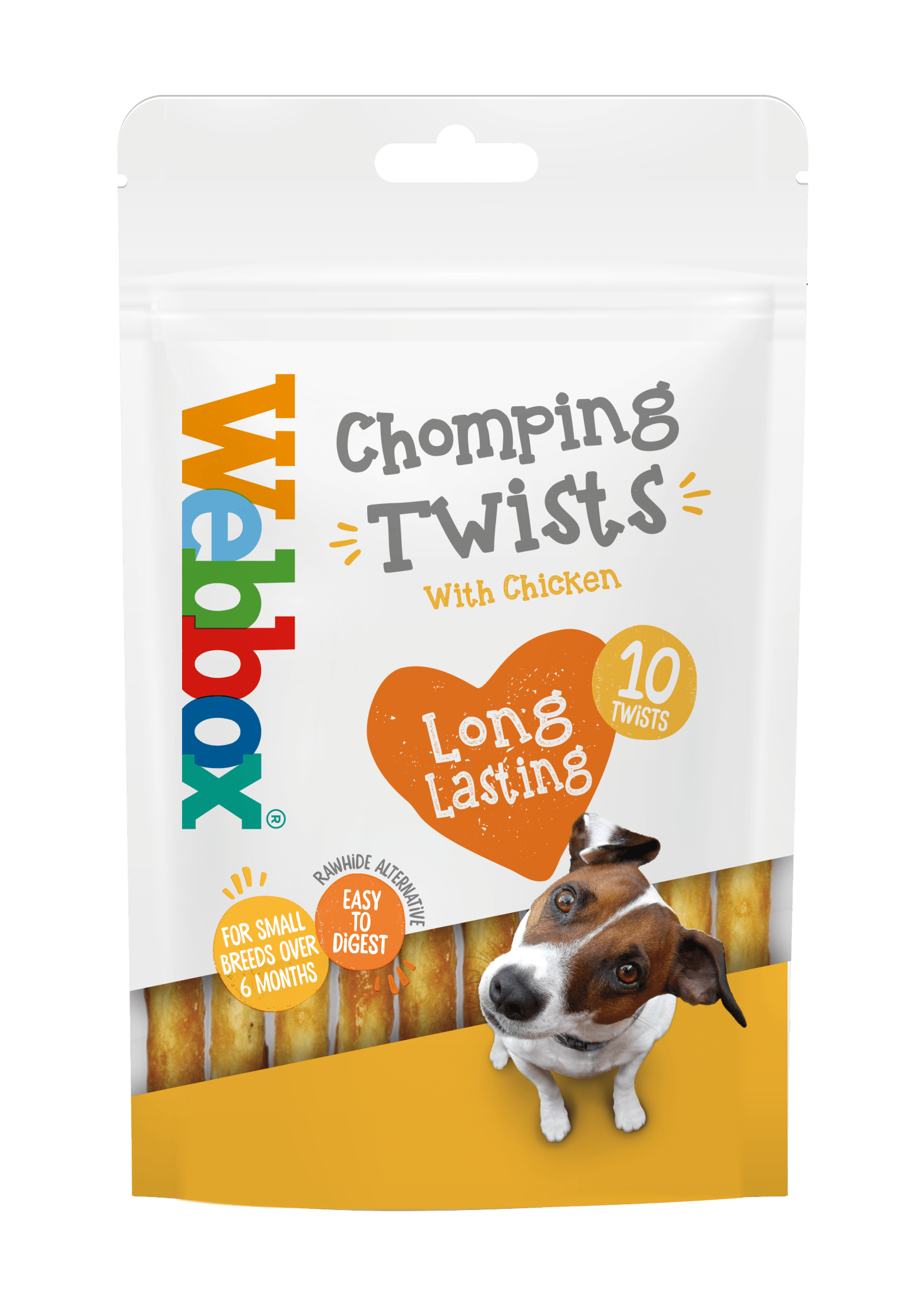 Webbox Twist Sticks Rawhide Alternative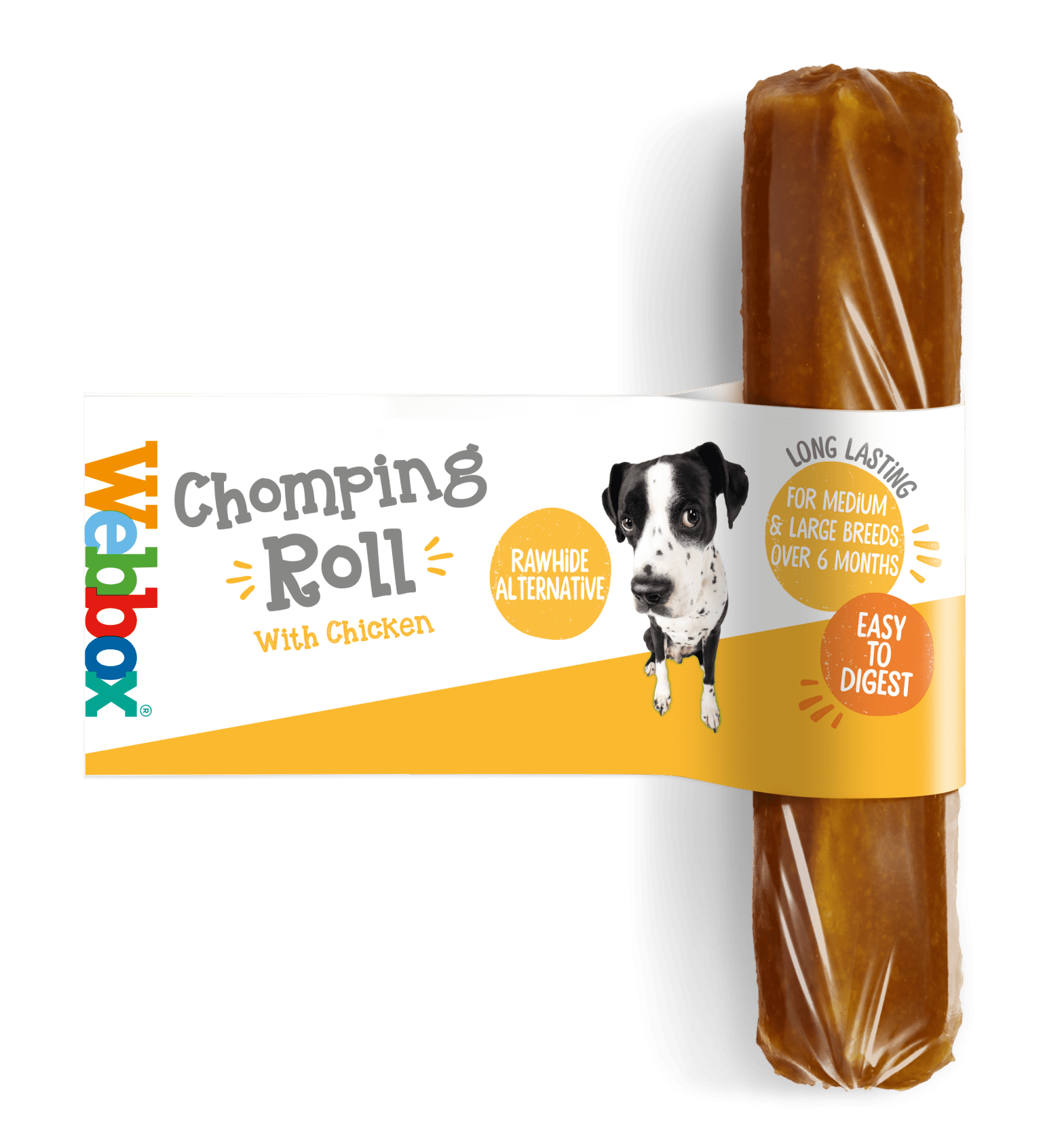 Webbox Chomping Roll Large Rawhide Alternative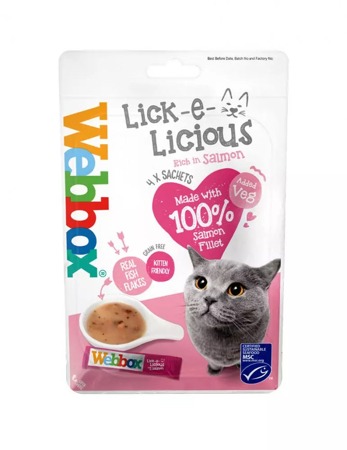 Webbox Lick-e-Licious Salmon Cat Treats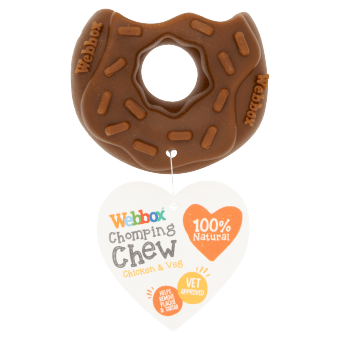 Webbox Chomping Chew Chicken & Veg Doughnut
Get the latest tips 'n' advice
Want to find out interesting facts and get helpful tips?
Need help choosing the right food?
Try our Pet Food Finder.