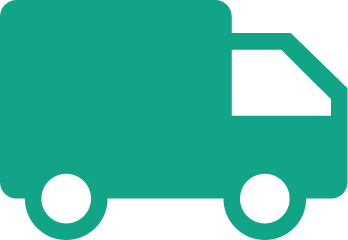 FREE UK DELIVERY When you spend over £40

100% Satisfaction Guarantee

Here at Webbox Naturals, we want to make sure that you and your four-legged friends are satisfied at meal times, so, if you or your furry companion isn't happy with any product in the Webbox Naturals range, we'll refund the cost of the item as part of our 100% satisfaction guarantee!*
To submit a claim, please provide the information detailed in the button below –
Alternatively, you can submit a refund application by post where you will need to supply the following –
Your name, address and a daytime contact phone number and/or email address with a short statement of at least 15 words detailing why you weren't satisfied with the product and how we can improve it
A valid, physical till or digital, itemised receipt detailing the purchase of the product and price, dated within two months of the date received at the address below
The barcode of the product
Please read the terms and conditions below before sending the above to:
Webbox Customer Relations Team
Pets Choice Ltd
Brentwood House
Lower Philips Road
Blackburn
BB1 5UD
Terms and Conditions
*This offer is only available for Webbox Naturals products sold in the UK. Applications are open to UK residents, aged 18 and over only. Applications must be made within 2 calendar months from the date of purchase. This offer is limited to one Webbox Naturals product per household, per 12-month period. This offer is not open to Pets Choice Limited employees and their immediate families. Only valid applications can be accepted. Physical receipts cannot be returned. A valid application must comprise of all of the items listed below:
Your name, address and (in no less than 15 words) a statement stating why you did not like the Webbox Naturals product and how we can improve it
A valid, original till receipt or digital, itemised receipt showing the purchase of the product and price
The physical barcode of the product you are claiming a refund for which you would have cut off.
No responsibility can be accepted for applications lost, delayed or damaged in the post. Proof of postage is not proof of receipt. Postage costs associated with the claim shall be the claimant's responsibility and cannot be added to the refund claim. Qualifying applicants will receive a full refund for the cost of the product detailed and returned as shown on their accompanying receipt. Full refunds will be sent as a BACS bank transfer or cheque payable to the original claimant. Please allow at least 28 working days for validation. This offer does not affect your statutory rights. By participating in this promotion, you are deemed to have accepted these terms and conditions. Pets Choice Limited reserves the right to amend or withdraw this promotion at any time without prior notice. Pets Choice Limited will not accept and takes no responsibility for incomplete, incorrect, misdirected, lost or late submissions/applications. Pets Choice Limited's decision is final and binding in all matters. Any queries relating to this offer can be addressed to Pets Choice Limited. Your information will be used for the sole purpose of administration of this promotion only and will not be used for marketing purposes. Other than as required by law, Pets Choice Limited will not disclose your information to any third party without your express permission. These terms and conditions are governed by English law and subject to the exclusive jurisdiction of the English Courts.