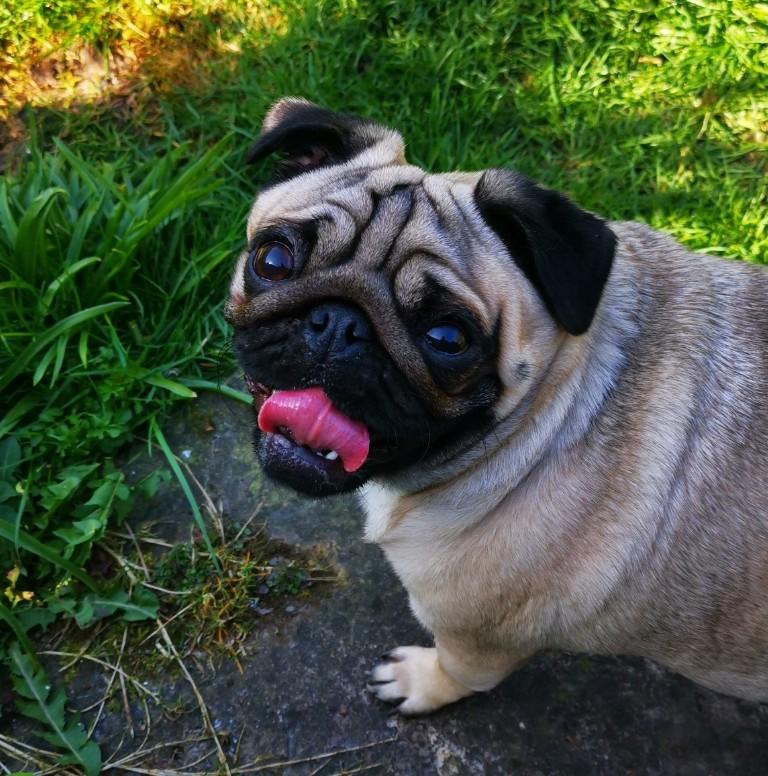 The celebration of the nation's pets continues! Anyone who has ever had a cat or a dog knows that there's no love quite like the one you have with your fur baby. They have the best personalities, they cheer us up when we're feeling down and provide endless fun and laughter for all the family.
Unfortunately, many pets have obstacles to overcome and hardships in their lives, just like humans. There's no doubt that these pets deserve to be recognised for their bravery and also just appreciated for how adorable they are! We're pleased to announce that our Pet of the Month for December is Podge the Pug.
We had a chat with Podge's owner, Christine, to find out all about her precious fur baby.
How old is Podge and when did she join your family?
Podge is only one and will be turning two in March. She joined our family when she was just twelve weeks old and we all immediately fell in love. It's amazing how much time flies when you're having fun, we can't remember what life was like before we had her now.
What is special about Podge?
A couple of months ago Podge's behaviour changed slightly and she seemed to be in pain. We took her to the vet and discovered that she had stones in her bladder, which was making her quite poorly. An operation was the only option and I'm still amazed at how brave she was throughout the entire ordeal. She was even back to her normal self the day after the surgery. Since her operation she's had to adapt to a new struvite diet, which is no mean feat for pugs as we all know how much they love to eat! It was very difficult for her at first but luckily she's still able to enjoy a daily Webbox treat. 
Does Podge have any interesting quirks/personality traits?
Podge is exceptionally patient and has never growled. She's very sociable, which makes it easy for us to introduce her to new people and it's safe to say that whoever she comes across immediately falls in love with her! We also have two cats and Podge considers herself to be the leader of the 'pack'…I'm pretty sure she thinks the cats belong to her, but the cats don't agree. Having said that they absolutely love one another and they enjoy napping together which is really sweet to see.
Does Podge have any cute habits?
She certainly does! Even though she's now technically classed as an adult, Podge still sleeps with her dummy. It's the cutest thing and makes her look just like she did when she was a puppy. Apparently prolonged dummy use is common in Pugs!
Is Podge excited for Christmas?
I believe she is. We've got her a new bed, harness and lots of tasty Webbox treats and can't wait to see her get involved in all the festive fun. She's such an important part of our family now and it wouldn't be Christmas without her!
Congratulations Podge the Pug on being named the Webbox Pet of the Month! We hope you enjoy your Webbox treats and have a very Merry Christmas and a Happy New Year.

Shop for Dogs
Personalise your search:
Shop for Cats
Personalise your search: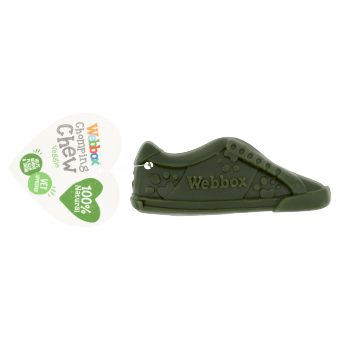 Webbox Chomping Chew Garden Shoe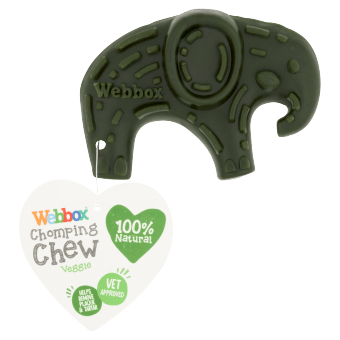 Webbox Chomping Chew Veggie Elephant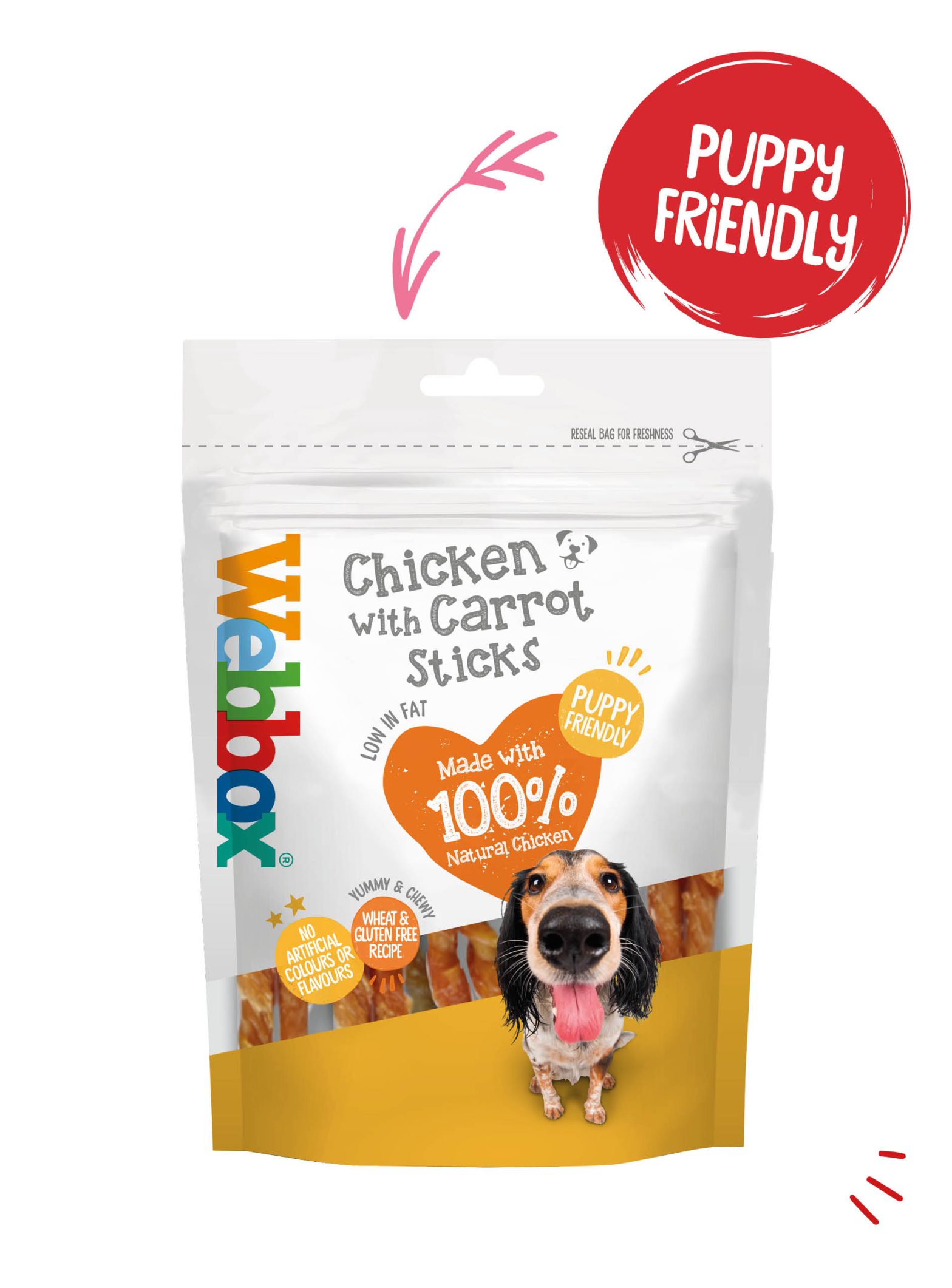 Webbox Chewy Chicken with Carrot Sticks Dog Treats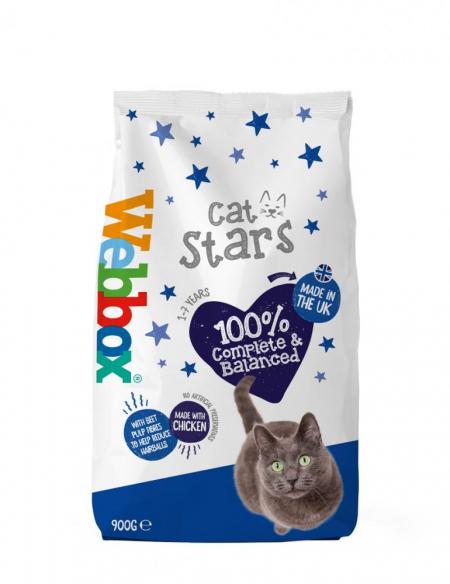 Webbox Cat Stars Chicken Dry Cat Food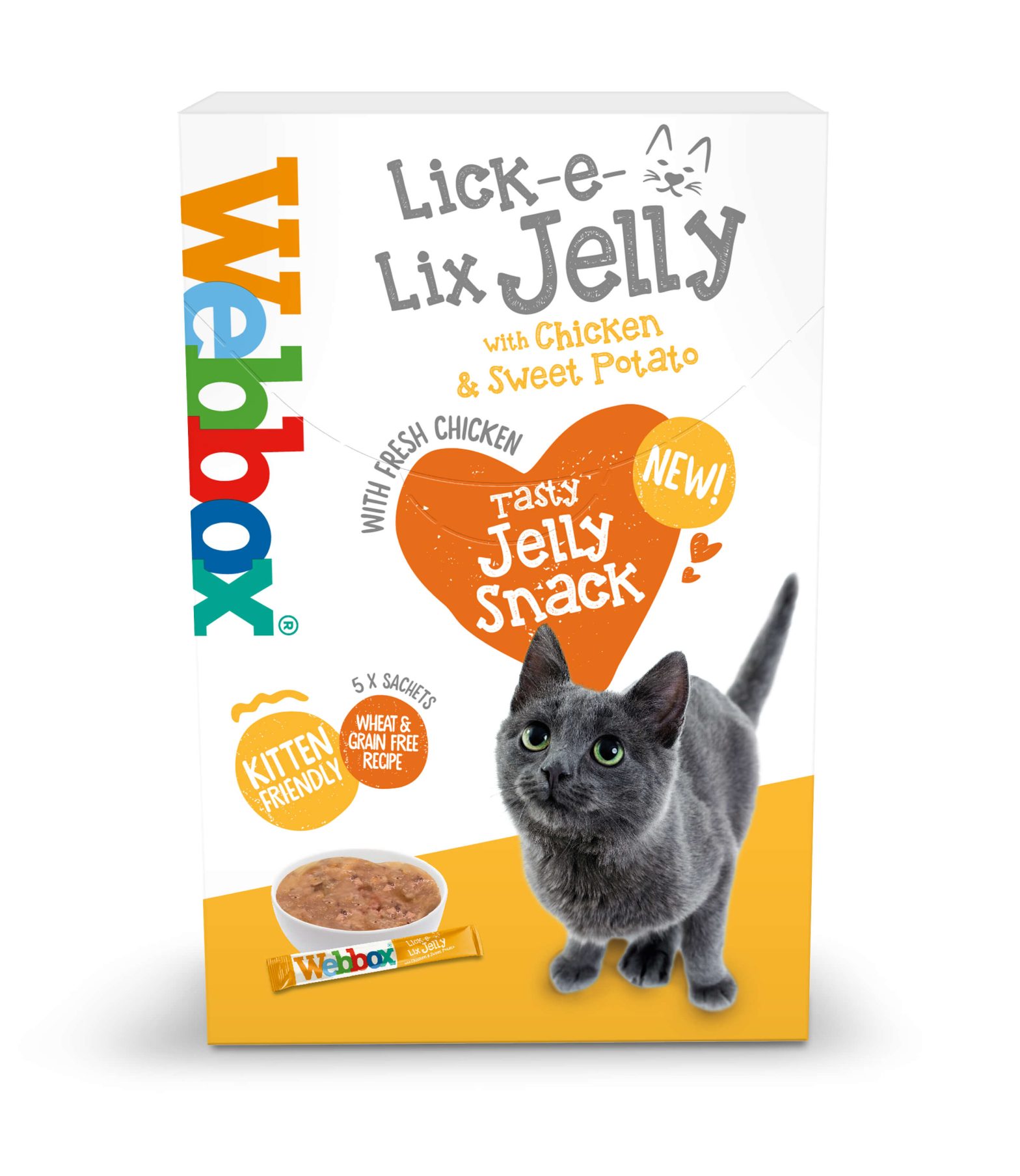 Webbox Lick-e-Lix Jelly, Chicken with Sweet Potato Cat Treats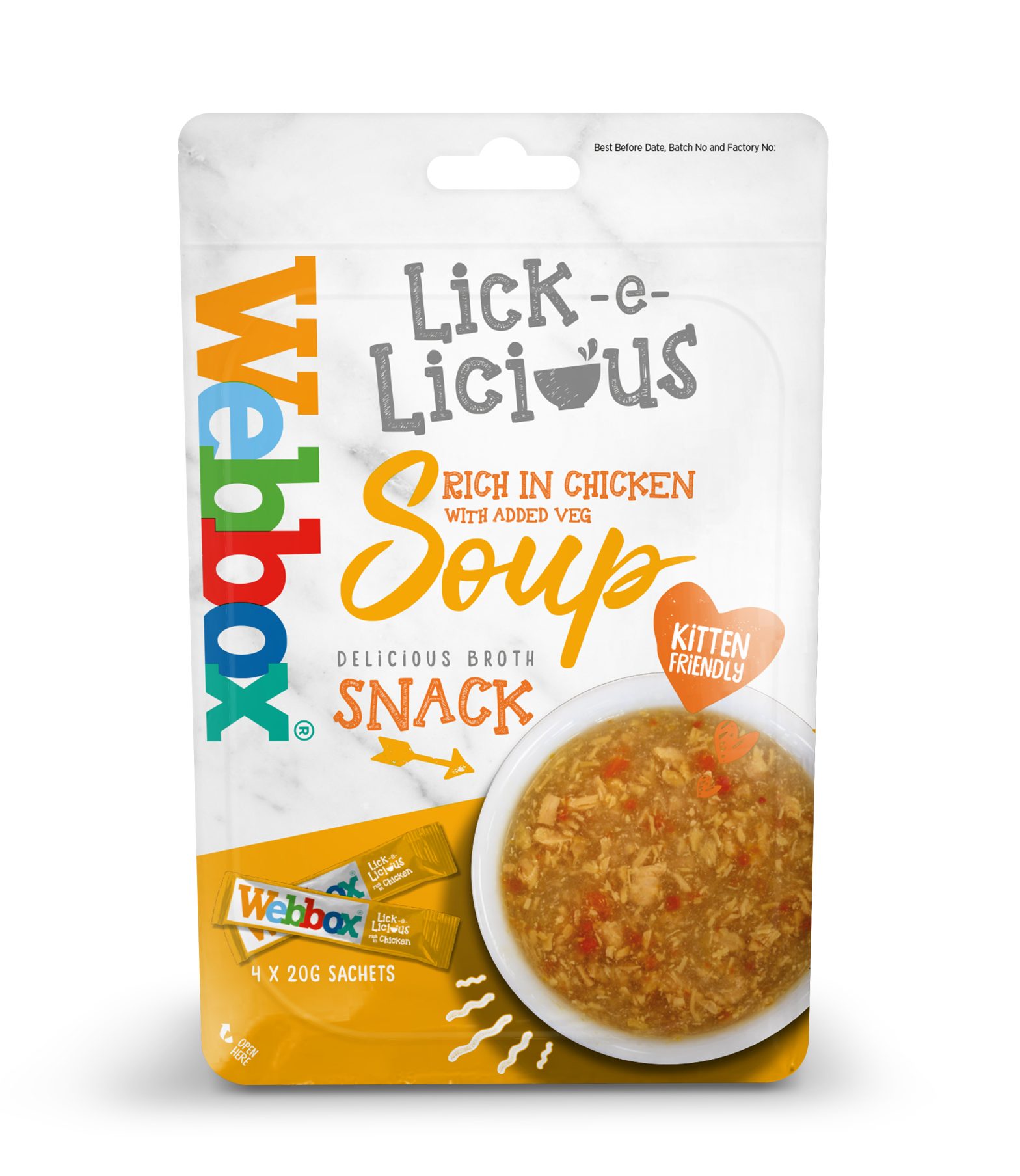 Webbox Lick-e-Licious Chicken Cat Treats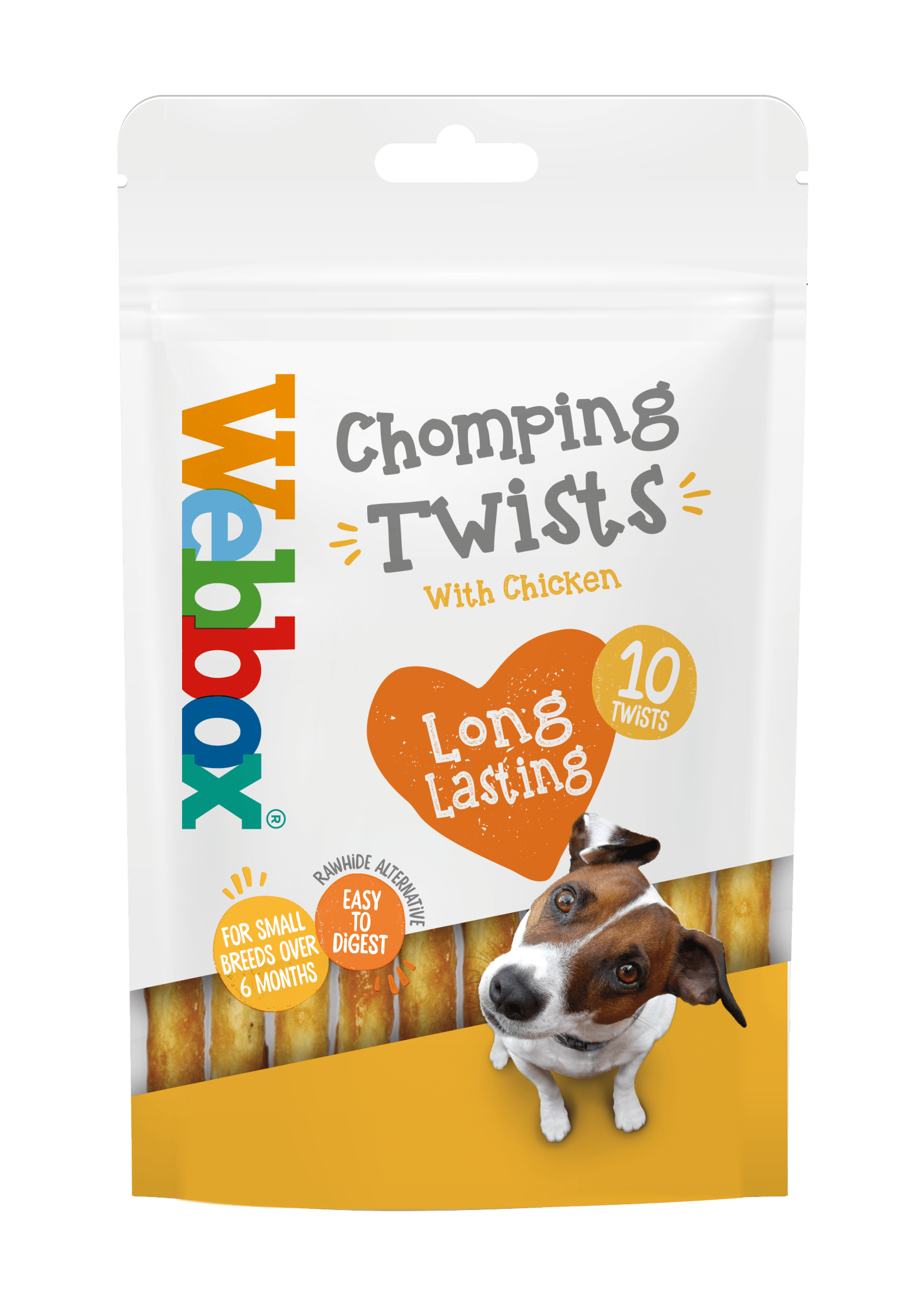 Webbox Twist Sticks Rawhide Alternative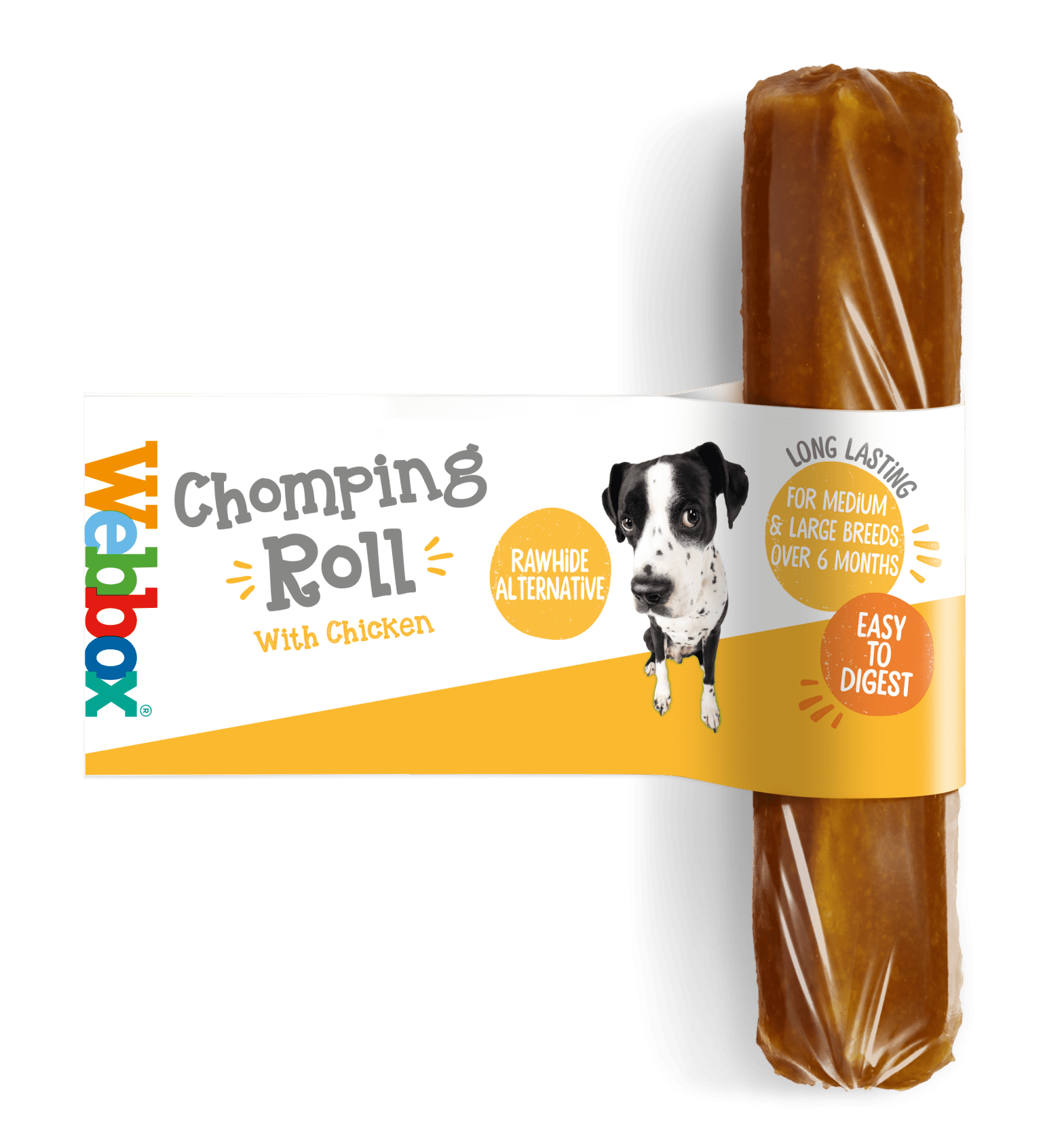 Webbox Chomping Roll Large Rawhide Alternative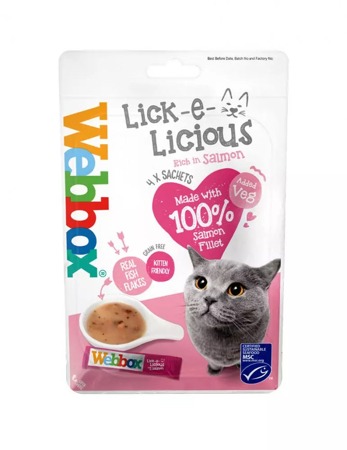 Webbox Lick-e-Licious Salmon Cat Treats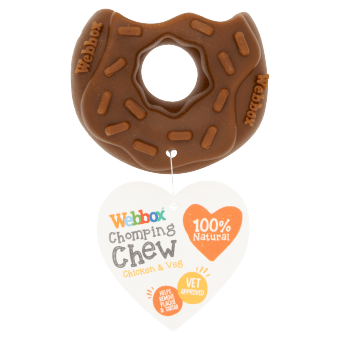 Webbox Chomping Chew Chicken & Veg Doughnut
Get the latest tips 'n' advice
Want to find out interesting facts and get helpful tips?
Need help choosing the right food?
Try our Pet Food Finder.