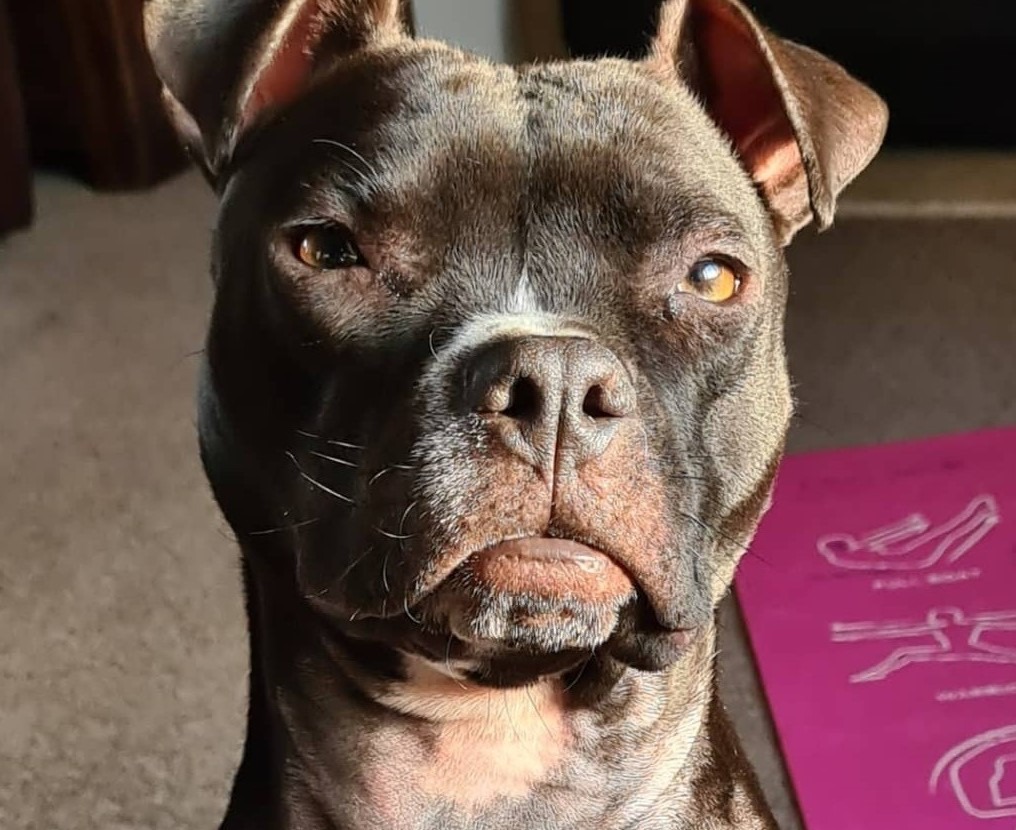 We are proud to announce that Lacey the dog has been crowned our September Pet of the Month! Want to find out all about Lacey and what makes her so special? Owner Dani tells all below:
How old is Lacey and when did she first join your family?
Lacey is 1 and a half. She's relatively new to the family; she joined us during lockdown in August 2020.
What breed is lacey?
She's a staff but she looks like she could be a bit of a mix – we aren't 100% sure. Perhaps Boston Terrier or a similar breed. Either way, she's absolutely gorgeous!
Do you have any other pets? If so, how does Lacey get on with them?
We have one cat called Pedro and two degus called Albert and Del. They all get along great and love each other a lot. Lacey and Pedro will snuggle together on the sofa at night and he will comfort her if we have to go out and leave them at home. They also chase each other round the house and play with each other. Lacey loves to sniff the degus through the cage and they squeak at her to say hi or to tell her off – it really just depends on their mood!
What was it like adopting a dog through lockdown?
Adopting a dog in lockdown was so stressful. We've wanted a dog for ages but don't live near any adoption centres. When we finally managed to get someone to drive us, they were all closed due to COVID. Then every dog everywhere was suddenly adopted, which is amazing but a shame as well because adopting a dog is a huge commitment and we're now seeing a rise in dogs being returned to shelters by new owners. It felt like it took forever to find Lacey but I wouldn't change her for anything in the world. She's like my little girl.
Why did you choose to get a rescue dog?
We have always followed the motto 'adopt don't shop' because there are so many dogs in kennels that need a home. The fact that we have a cat really limited the number of dogs we could have as we had to take into consideration whether they would be able to get on with Pedro. Then we found Lacey. She was living in Birmingham with an owner that was struggling to meet her needs. She'd only had Lacey a few months, but had two kids to look after (one of whom was disabled) so she made the decision to put her up for adoption.
We drove to pick her up the same day to make sure she didn't end up in a bad home. A lot of people use staffies for fighting and many suffer awful treatment. Staffies are such a misunderstood breed; they are thought to be aggressive but that couldn't be further from the truth. Lacey is actually really soft and genuinely wouldn't hurt a fly.
What is Lacey's favourite food? Favourite toy?
Lacey's favourite toy would have to be her family of pigs – she's got 3 pigs in all different sizes and she loves them all so much. She also has a Warthog Roy Webbox toy that she loves so much!
Her favourite food would have to be sweet potato, Sprats (the dried fish) and Webbox Chicken Sticks.
What do you love most about Lacey?
The thing we love the most about Lacey is how caring she is. The home she came from had her in a crate most of the time but she doesn't have any limits here with us. She sleeps with us in bed if she wants to, she sits on the sofa with us and she's generally free to roam around the house as she sees fit. She always checks in on us though and follows us around! We adore the way her teeth at the front make her tongue hang out and all the funny faces she makes – she always leaves us in stitches!
What makes Lacey special?
We live in the countryside surrounded by fields of cows. She loves other animals and always drags us over to the cows. Through the fence they all gather round to give her a kiss and she often licks them back! She does this with the local horses too! Now whenever we go out, she wants to see the cows. I think they think she's a baby cow 🙂
Lacey has a bunch of other dogs within the family who she loves to see, including her cousin Winnie (a cockapoo) and her other cousin Ozzy (a cocker spaniel) who is still a puppy. She plays so nicely with them and it's like they're her best friends!
She is also very clever and we have taught her how to play the ukulele. If you get it out, lay it down and tell her to play it, she will use her claws and her teeth to make noise on the instrument. Lacey is just amazing!
What is your favourite thing about being a pet parent?
My favourite thing about being a pet parent is the unconditional love Lacey gives us. She's always there on good or bad days to lie on your lap, give you a sloppy kiss or snuggle you till you feel better. I don't intend on having kids so my animals are my life and they give us everything we need and more. I can't imagine life without them. Lacey motivates us to get out and about on new and exciting walks and we always end up meeting new people when she runs over to say hi to them or their dogs.
What advice would you give to people considering getting a rescue dog?
My advice when rescuing a dog would be just be patient. When Lacey came to us she was a skinny, quivering wreck who was desperate for love. We took our time with her and showered her with love, toys, better food, attention and patience. Within a few months she was a totally different dog. You can't expect rescue dogs to trust you instantly because they need to suss you out first! You have to build a connection with them and this can take time. Have faith in yourself and your dog and before long you'll have an unbreakable bond.
Think your pet has what it takes to be the Webbox Pet of the Month? Connect with us on social today and tell us why your cat or dog deserves the crown!

Shop for Dogs
Personalise your search:
Shop for Cats
Personalise your search: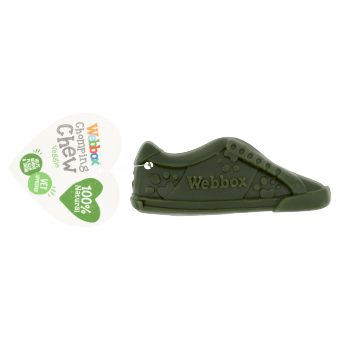 Webbox Chomping Chew Garden Shoe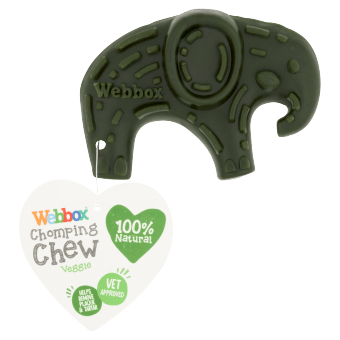 Webbox Chomping Chew Veggie Elephant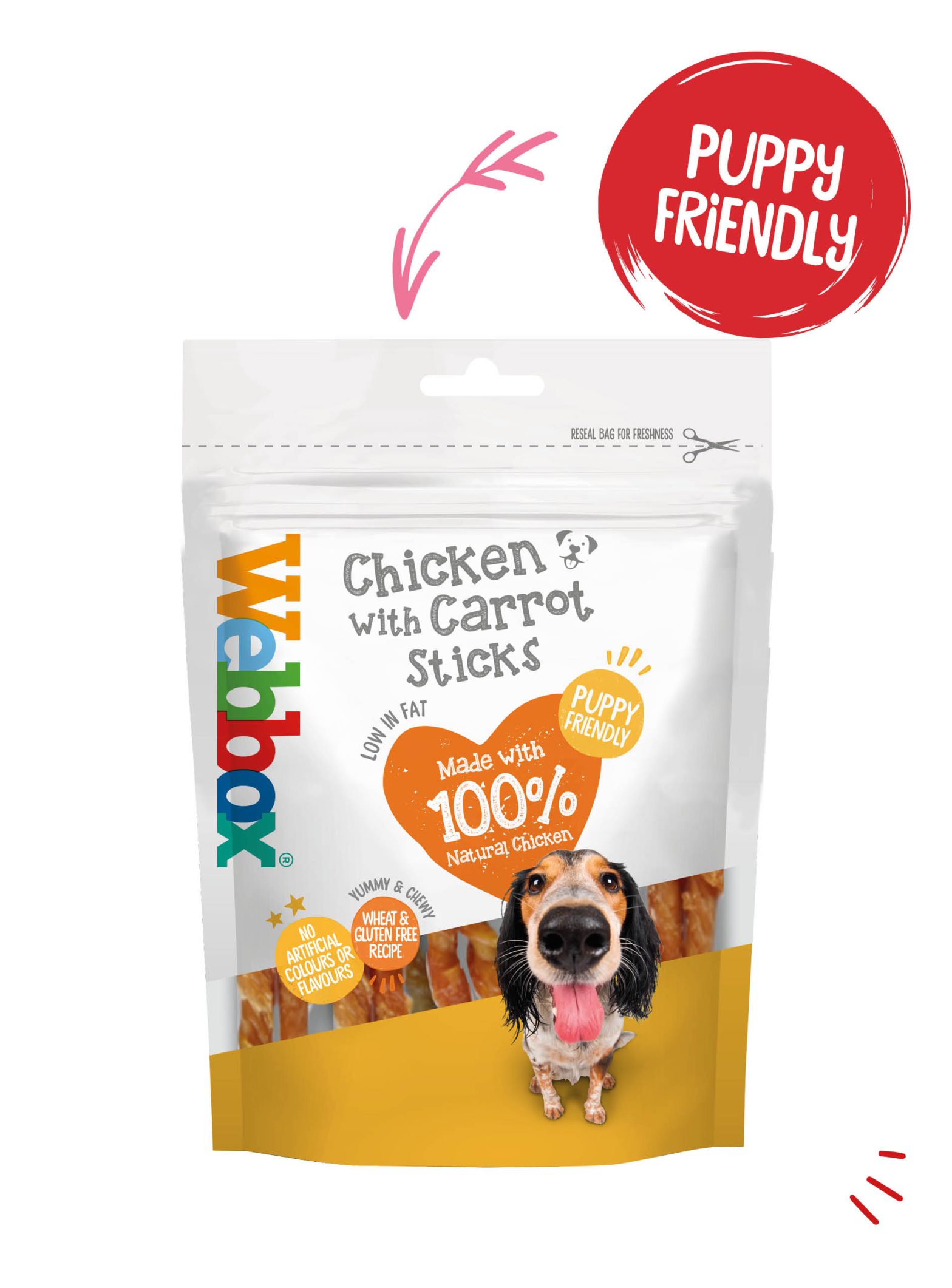 Webbox Chewy Chicken with Carrot Sticks Dog Treats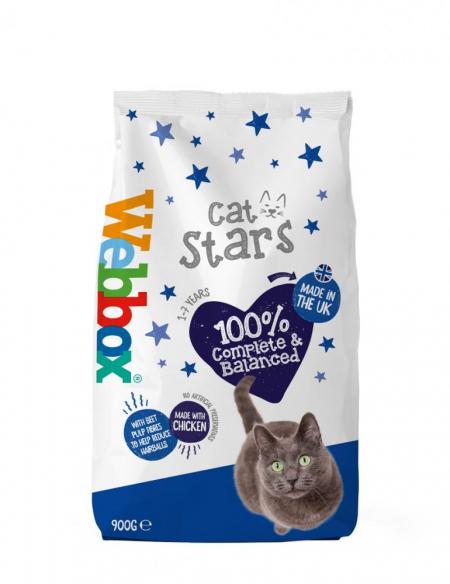 Webbox Cat Stars Chicken Dry Cat Food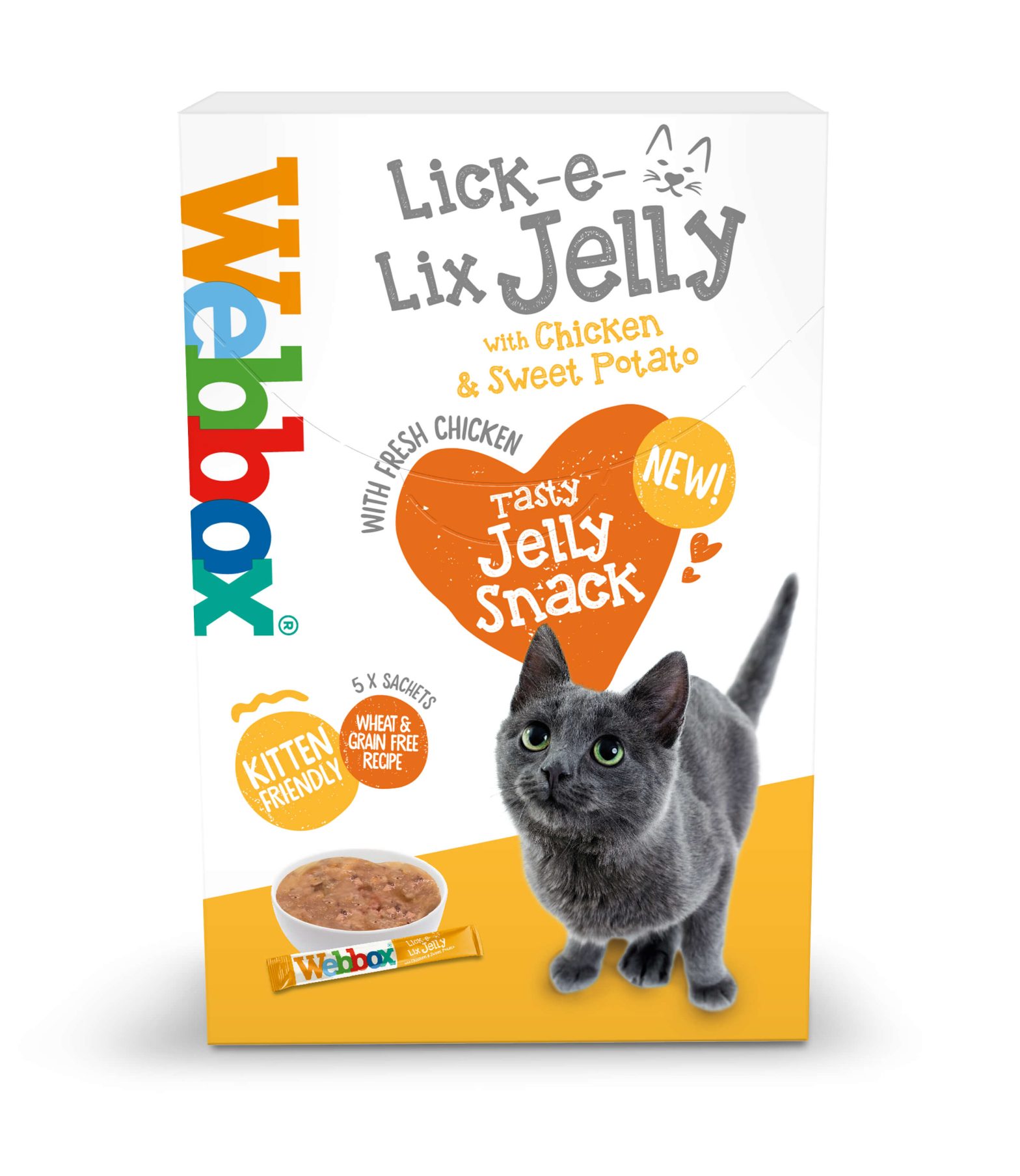 Webbox Lick-e-Lix Jelly, Chicken with Sweet Potato Cat Treats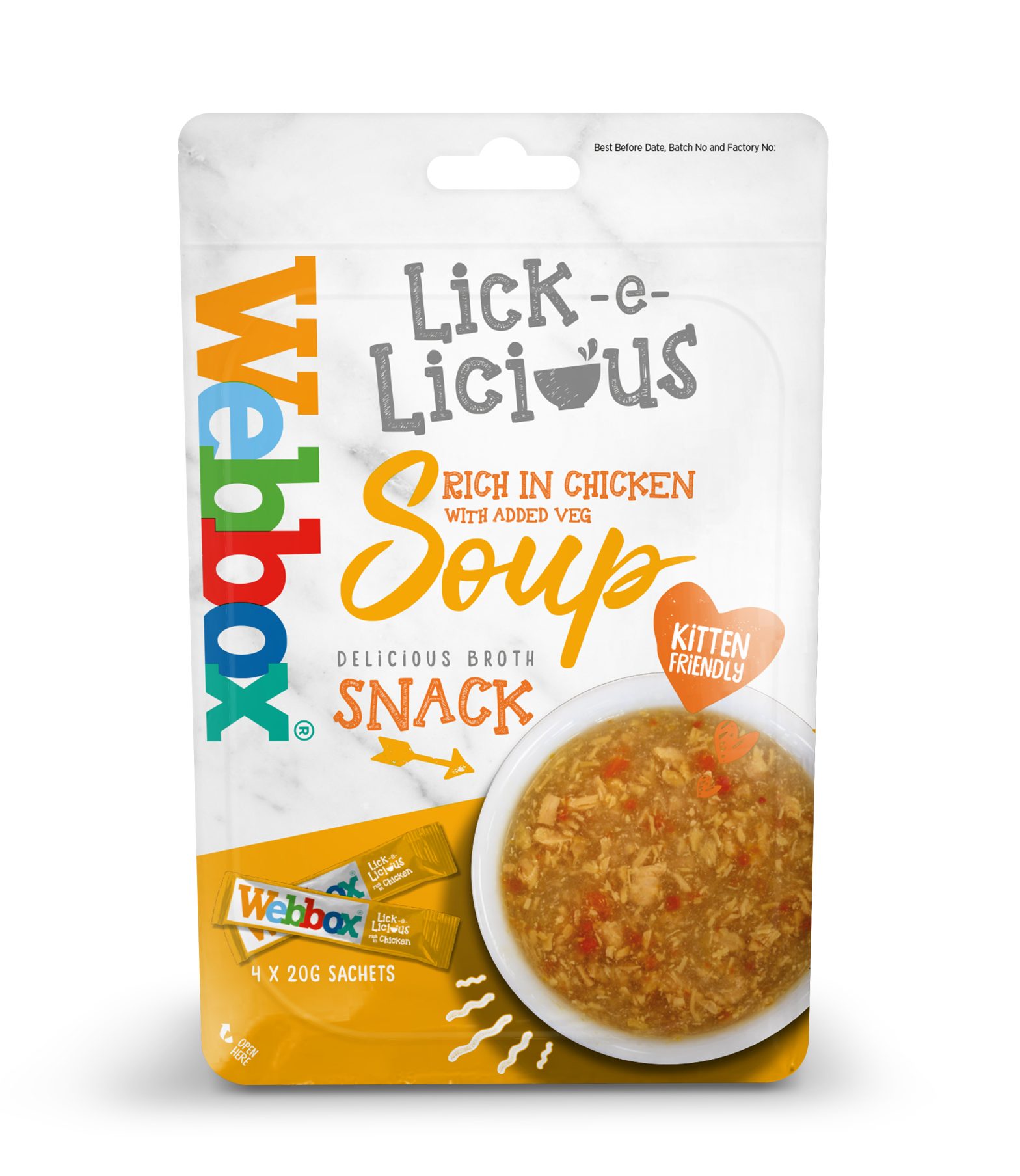 Webbox Lick-e-Licious Chicken Cat Treats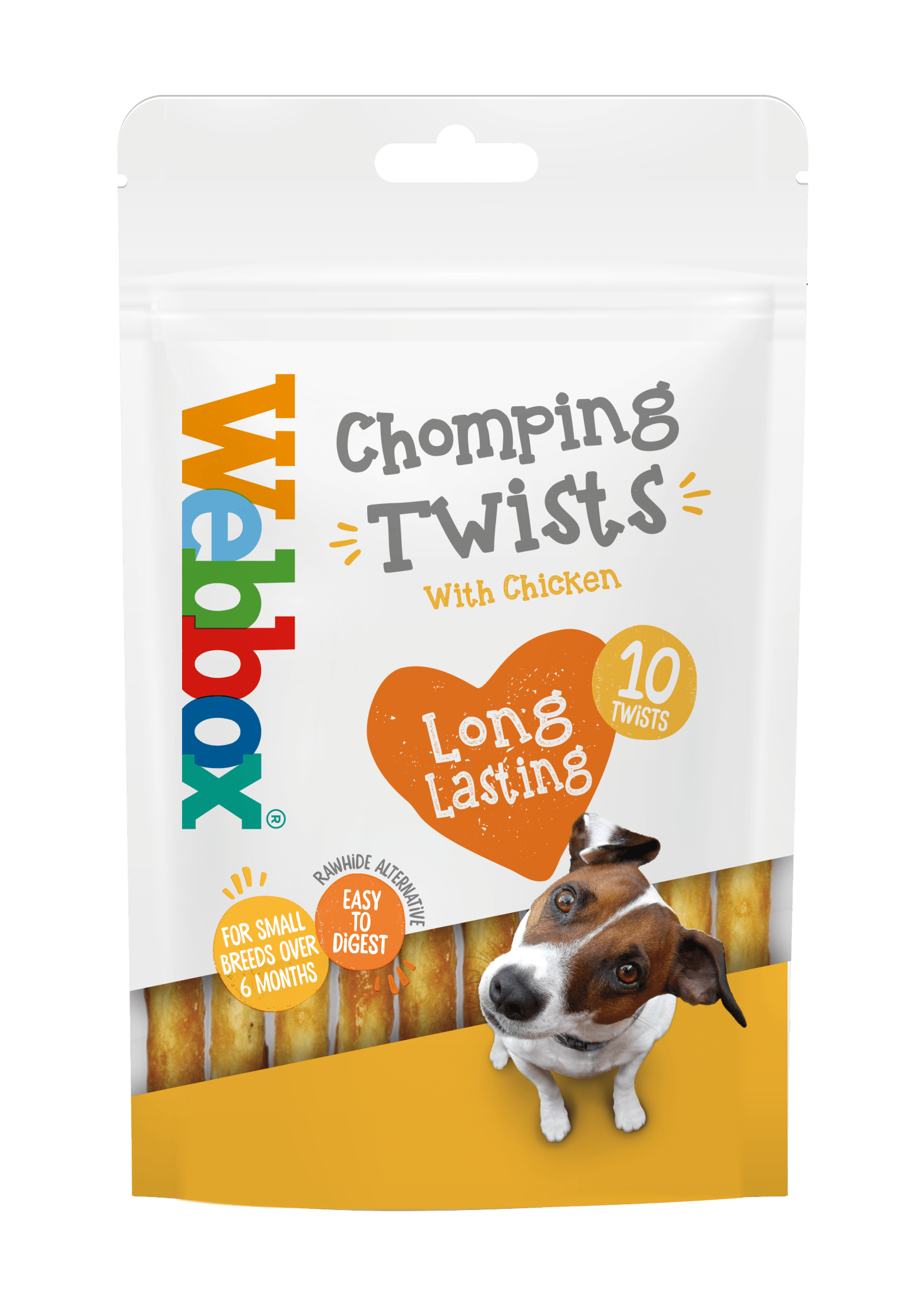 Webbox Twist Sticks Rawhide Alternative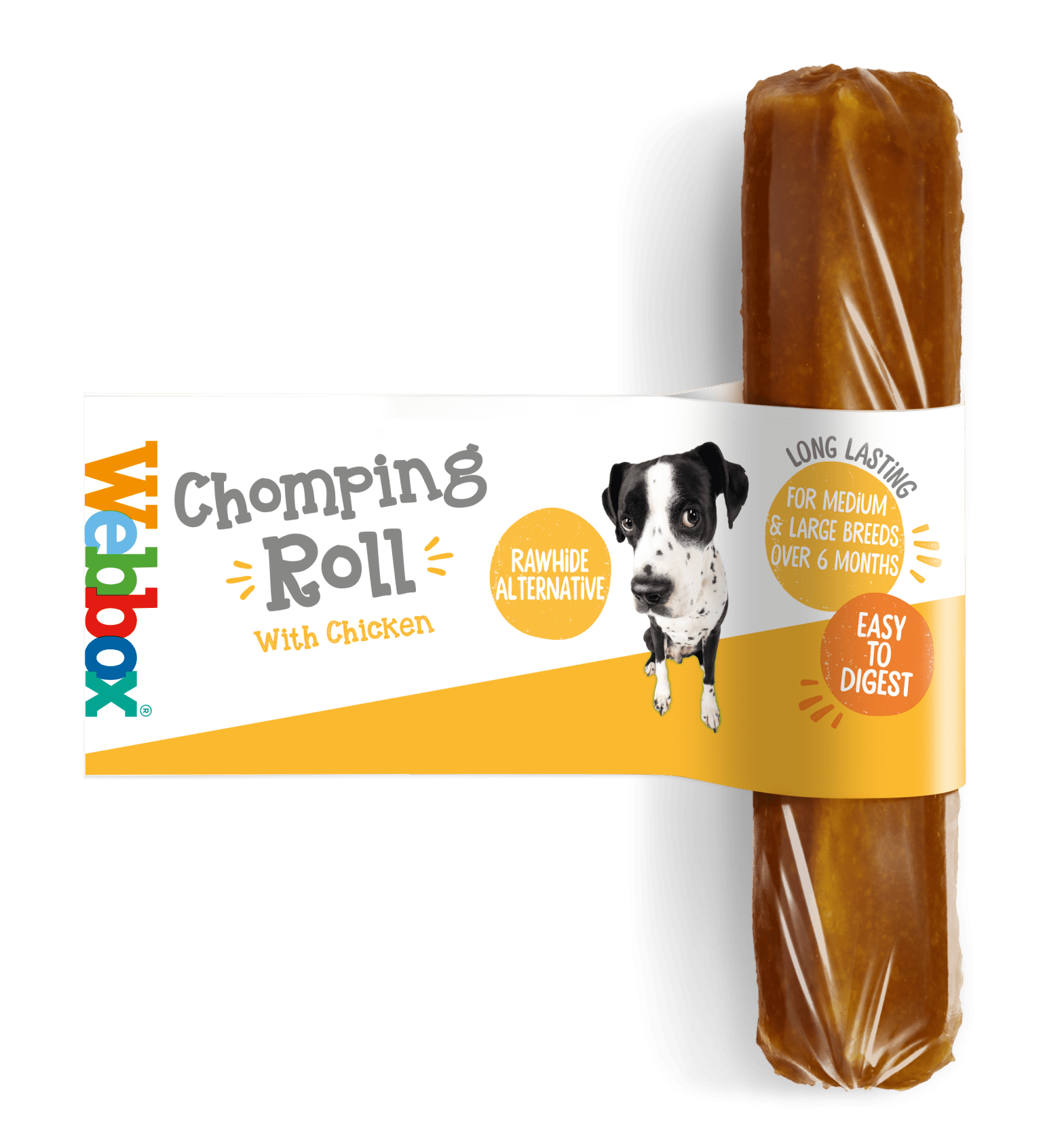 Webbox Chomping Roll Large Rawhide Alternative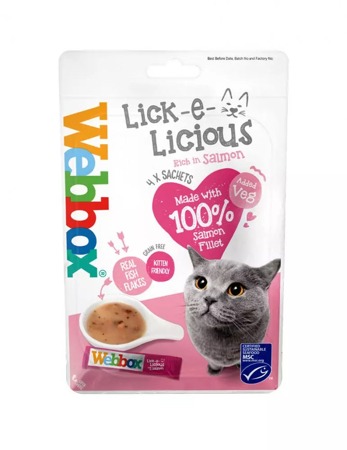 Webbox Lick-e-Licious Salmon Cat Treats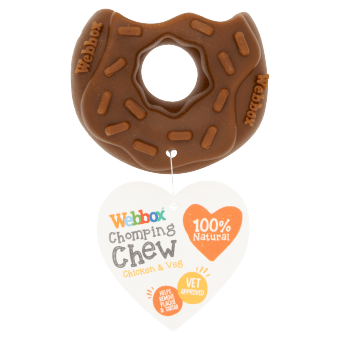 Webbox Chomping Chew Chicken & Veg Doughnut
Get the latest tips 'n' advice
Want to find out interesting facts and get helpful tips?
Need help choosing the right food?
Try our Pet Food Finder.