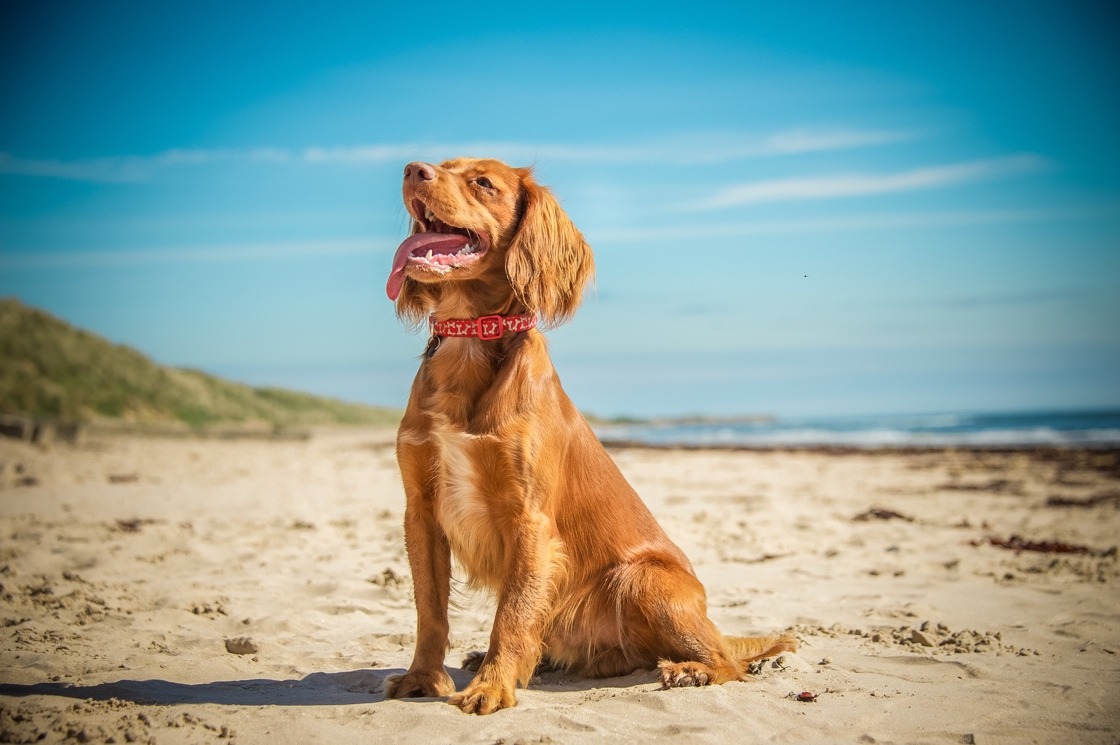 During the summer months we all love a trip to the beach, including your furry best friend. Walking across the sandy and stony beaches is a great experience for your dog, especially being able to run through the shallow waters sweeping in and out. It can be a memorable day for all of the family.
However, up and down the coast of the UK, only certain beaches will allow dogs. On some beaches, dogs are totally banned all year round, whereas some have restrictions. During summer time your dogs may be banned or just during the main visiting hours which can be around 9am to 5pm.
The best dog beaches we have found across the UK vary in size, scenery and style. At the top of the country is the breath taking Scottish beach in Glasgow. Gourock West Bay Beach is full of opportunities for all the family, with shops, activities such as boating and golf and there's even a café. Parking is available as well as being close to the train station and with no dog restrictions.
Bamburgh Castle Beach is one that is recommended by the Marine Conservation Society. It offers a vast amount of activities such as swimming, surfing, fishing and even windsurfing with their water quality being rated as excellent. Restaurant and toilet facilities are available after an exciting day of possible sighting of seals, dolphins and a variety of birds including eider ducks. Dog bins are provided and there are no restrictions. Costal walks are very popular and the historic castle is magical.
The popular holiday destination of the Isle of Man consists of all dog friendly beaches with no restrictions. Port St Mary Beach is one of the beaches, popular beach for costal walks, fishing, boating and grabbing a bite to eat in the local restaurants. Also, if headland rocks, pools of water, caves and thriving vegetation sounds your fancy, the Port Soderick Beach is perfect. They have parking available and a pub to grab a bite to eat after a long day of exploring.
Magilligan – Downhill Beach located in Londonderry, Ireland is a fun packed beach. From surfing to pony/horse riders there is lots to do. The beach alone is 10km long which offers a large walk for man and dog! Shops, restaurants, parking and even first aid is available with no restrictions.
Lancashire's Fleetwood Beach has a vast range of opportunities to a variety of eating facilities, to leisure centres and indoor and outdoor pools, hotels, museums and the pier. The promenade has recently been refurbished to remember local fishermen and other sculptures too. Parking is available for a long stay for boating and swimming. Dogs are allowed, but from the 1st June – 31st August they are unfortunately not allowed.
Formby is located along the Sefton close in Merseyside which is known for its non-seasonal dog access. Dogs are allowed all year round with poo bags available at a Kiosk at the entrance, and even leads too if you forget yours. 3 self-filling water bowls are located near toilets and on car parks for your dog. Formby has hundreds of acres of woodland and a soft sandy beach which goes on for miles so after your long walk, the 2 woodland picnic areas are available which allow dogs too.
For a local holiday to Wales, the Three Cliffs Bay Beach in Swansea is a fun packed beach with swimming, canoeing and surfing. The Mitchen Hole sea caves can be reached by walking along the coastal path. Parking is available and dogs are allowed, however no litter or dog bins are provided.
Cornwall is a very popular holiday destination, especially around summer time. Dog friendly cottages to rent for your break away are on the rise. However, the beaches in Cornwall vary on rules. Some beaches such as the busy St. Ives Porthmeor Beach ban dogs from Easter Day to 1st October. St Agnes – Trevaunance Cove Beach is recommended by the Marine Conversation Society with excellent water quality, parking and allowing dogs all year round. Rock Beach also allows dogs all year round, with parking available too. They offer surfing and jet skiing with a ferry operating between Rock and Padstow which shows viewers the western estuary. The sandy 3 mile Perranporth Beach welcomes dogs all year round, but in July and August they must be kept on a lead from 10am to 5pm.
The rocky Porlock Weir – Porlock Bay Beach is a stunning beach located in Somerset. They offer fishing, surfing, swimming, sailing and walking, which is very popular across Exmoor. Many close by facilities are available. Dogs are allowed and bins provided.
Things to Remember:
– Water (for you and your pet)
– Collapsible/travel bowl
– Lead
– Poop bags
– Towel
– Treats (to tempt them back into the car)
When visiting any beach, don't forget to check their rules, tide times and local information such as parking and facilities.

Shop for Dogs
Personalise your search:
Shop for Cats
Personalise your search: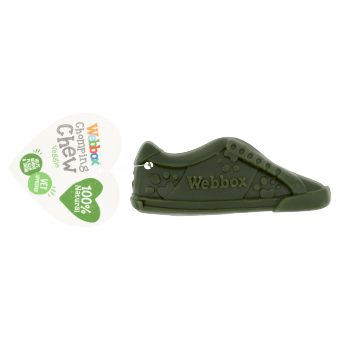 Webbox Chomping Chew Garden Shoe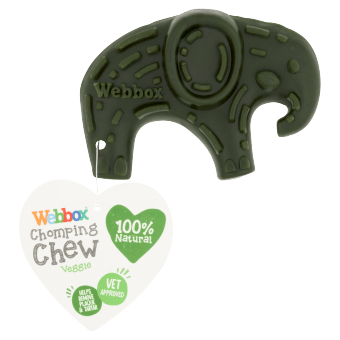 Webbox Chomping Chew Veggie Elephant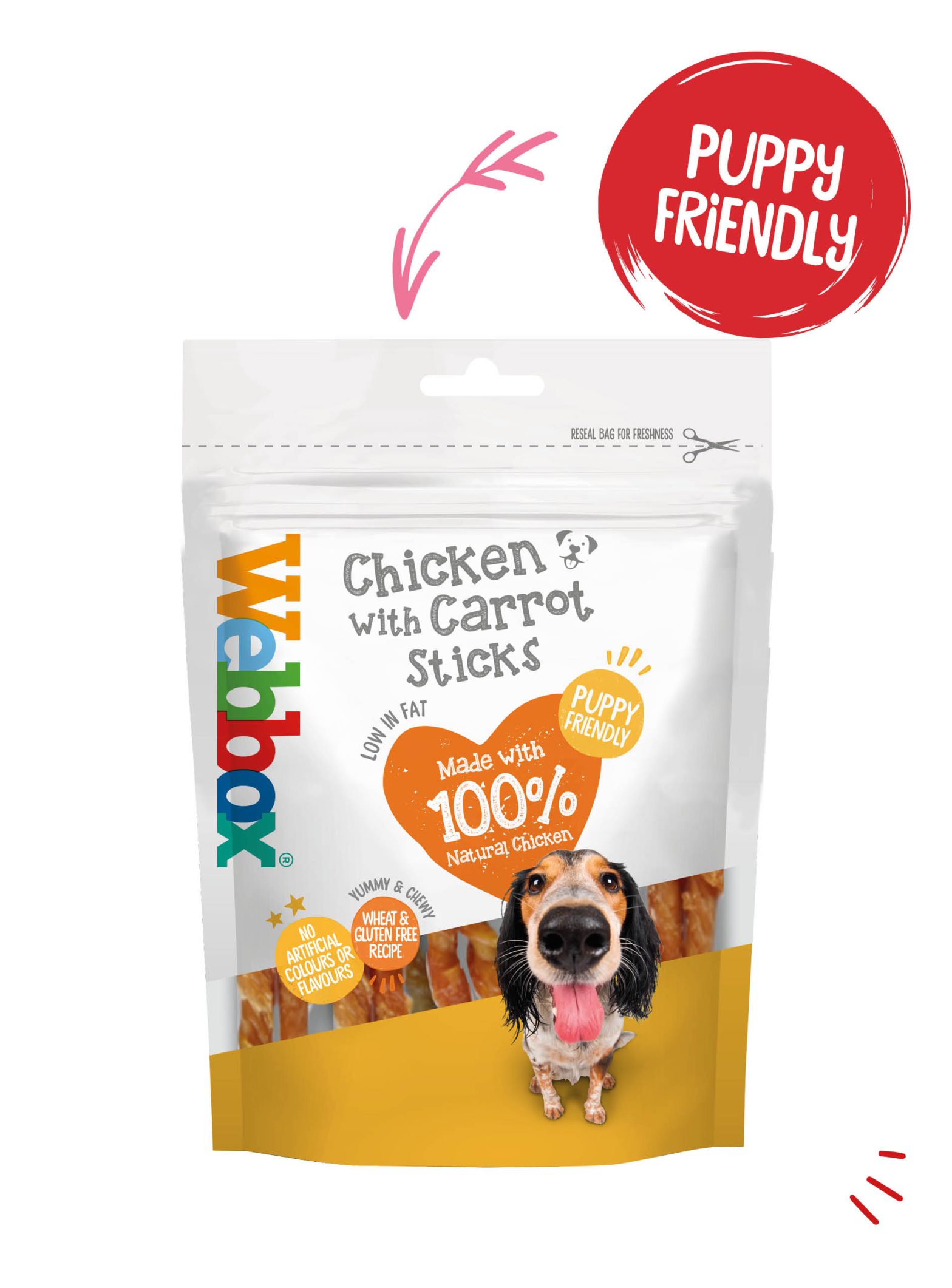 Webbox Chewy Chicken with Carrot Sticks Dog Treats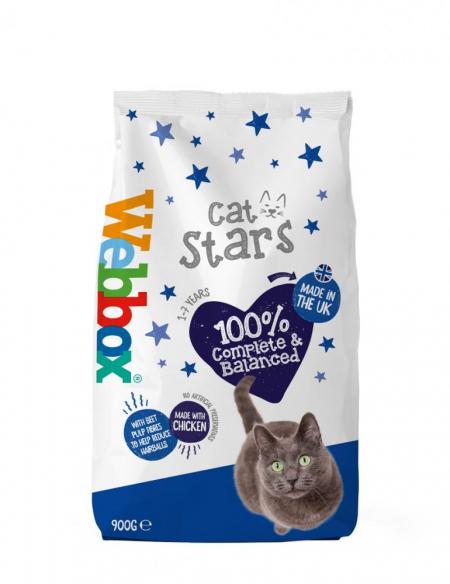 Webbox Cat Stars Chicken Dry Cat Food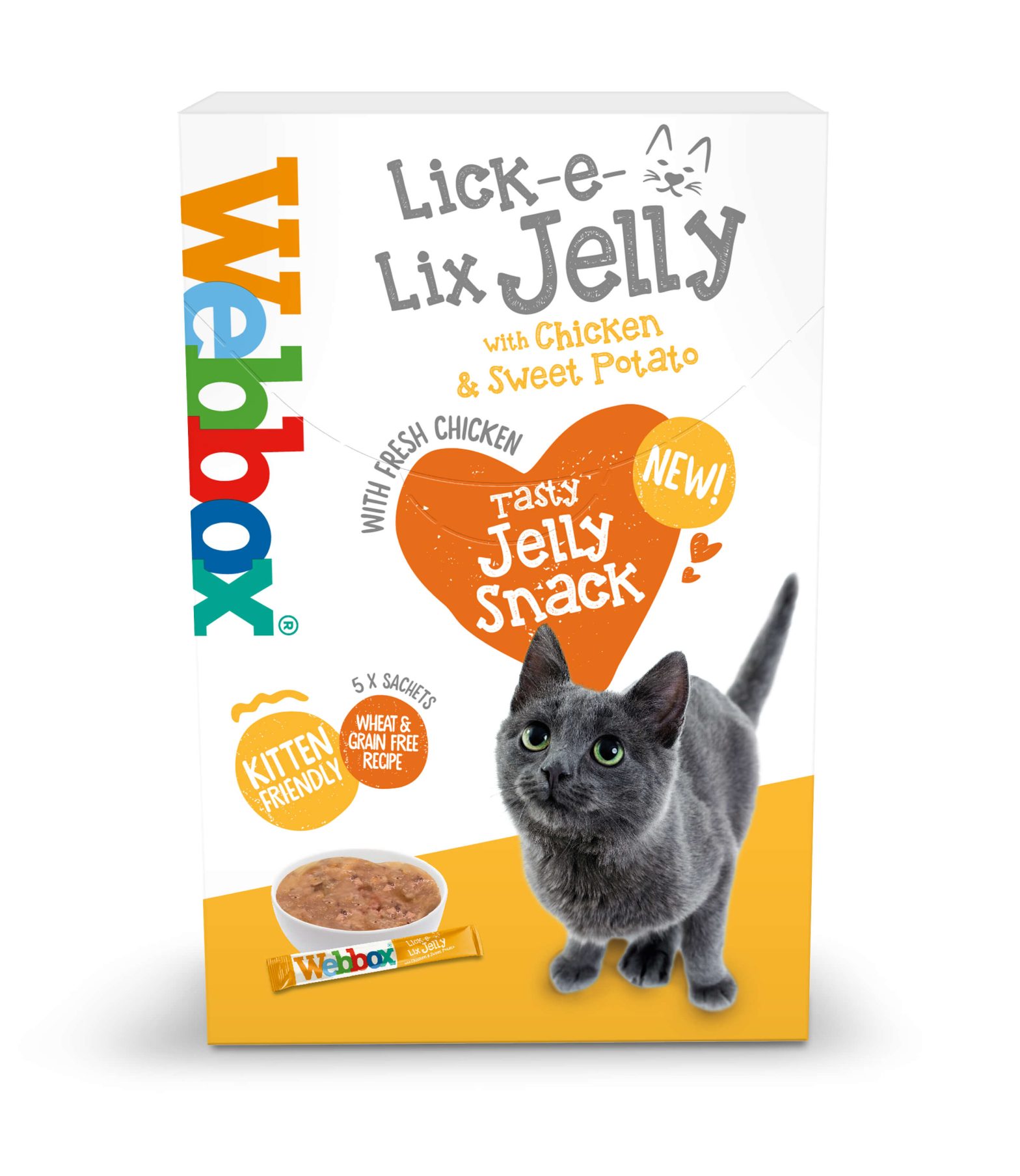 Webbox Lick-e-Lix Jelly, Chicken with Sweet Potato Cat Treats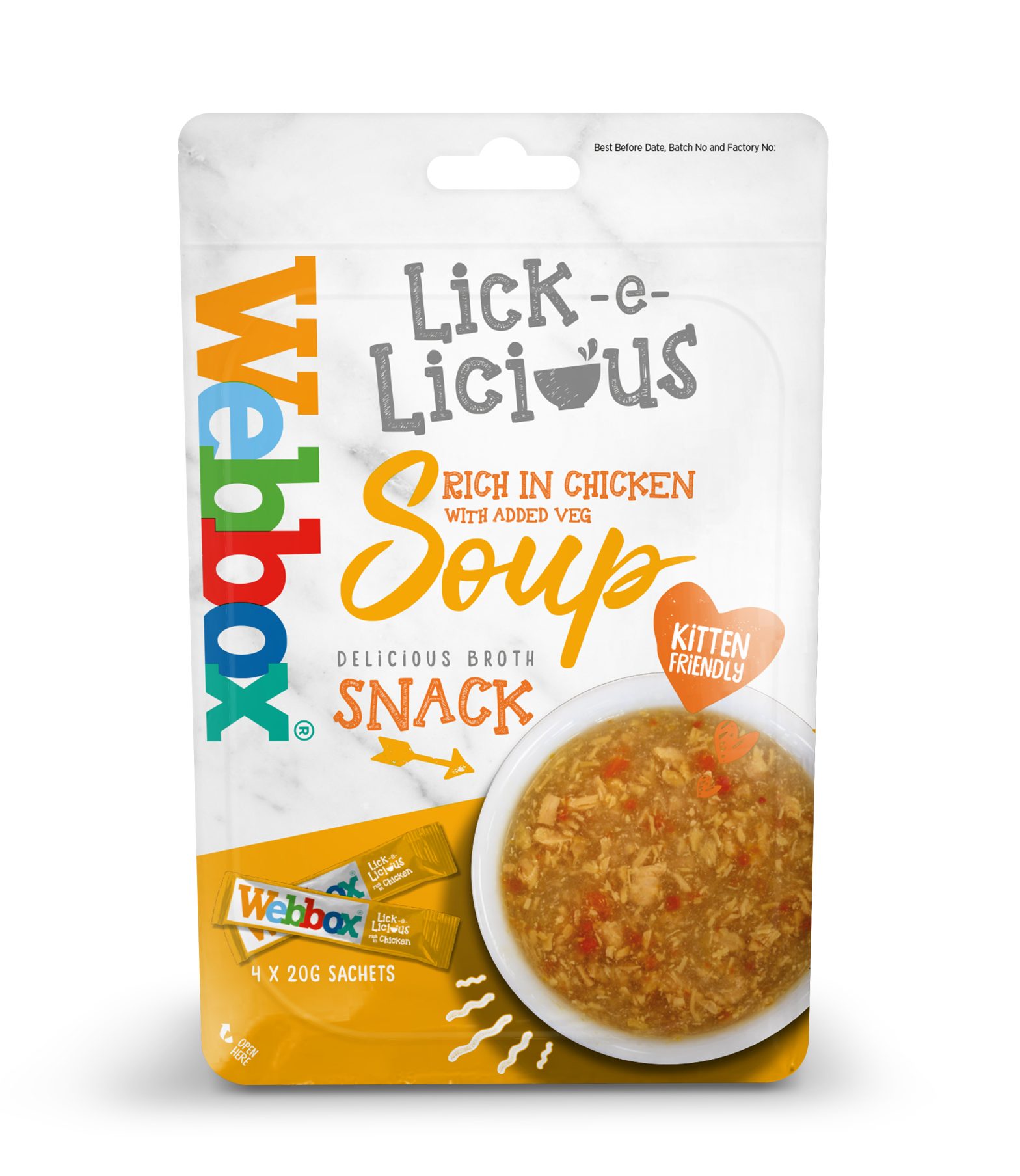 Webbox Lick-e-Licious Chicken Cat Treats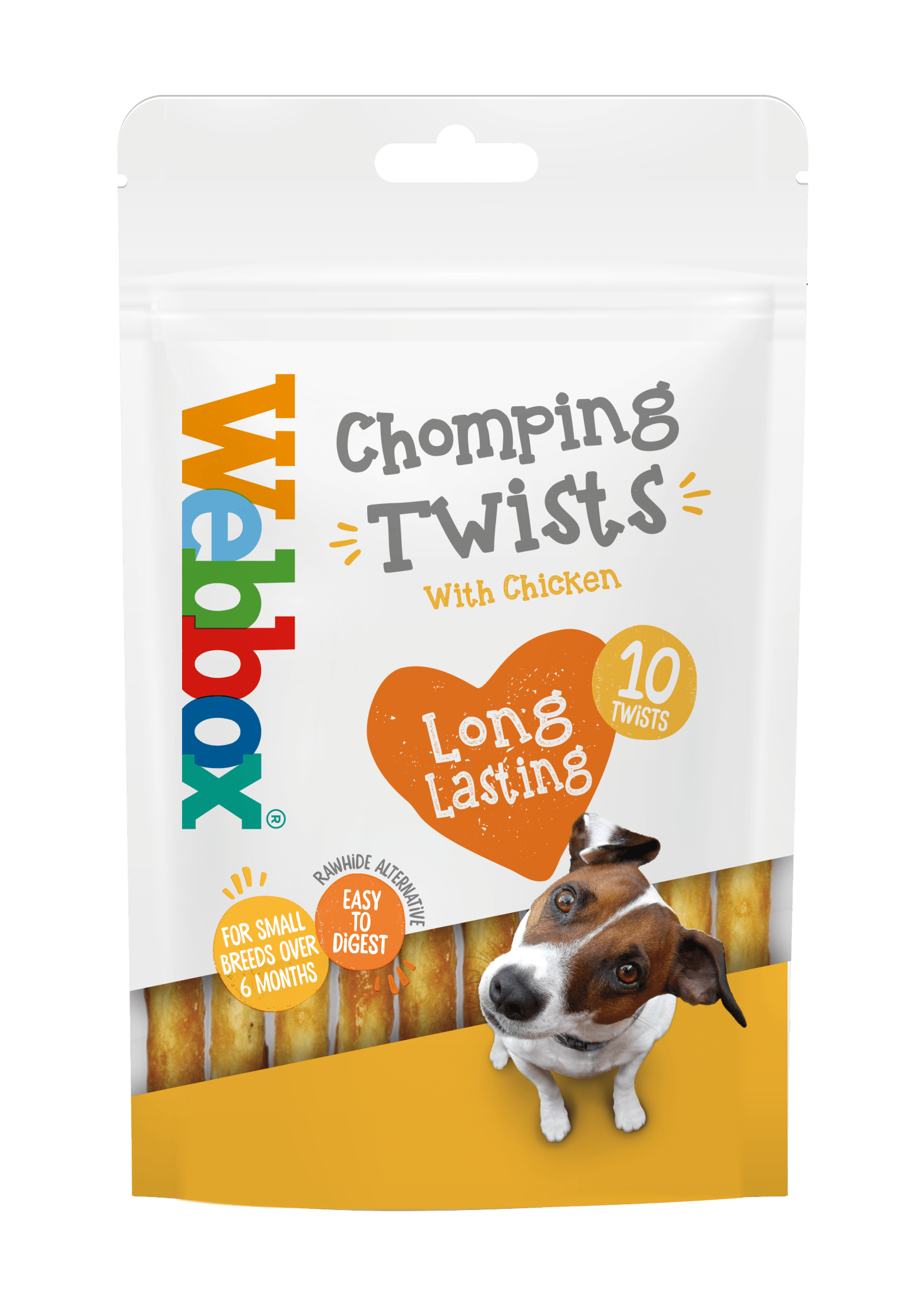 Webbox Twist Sticks Rawhide Alternative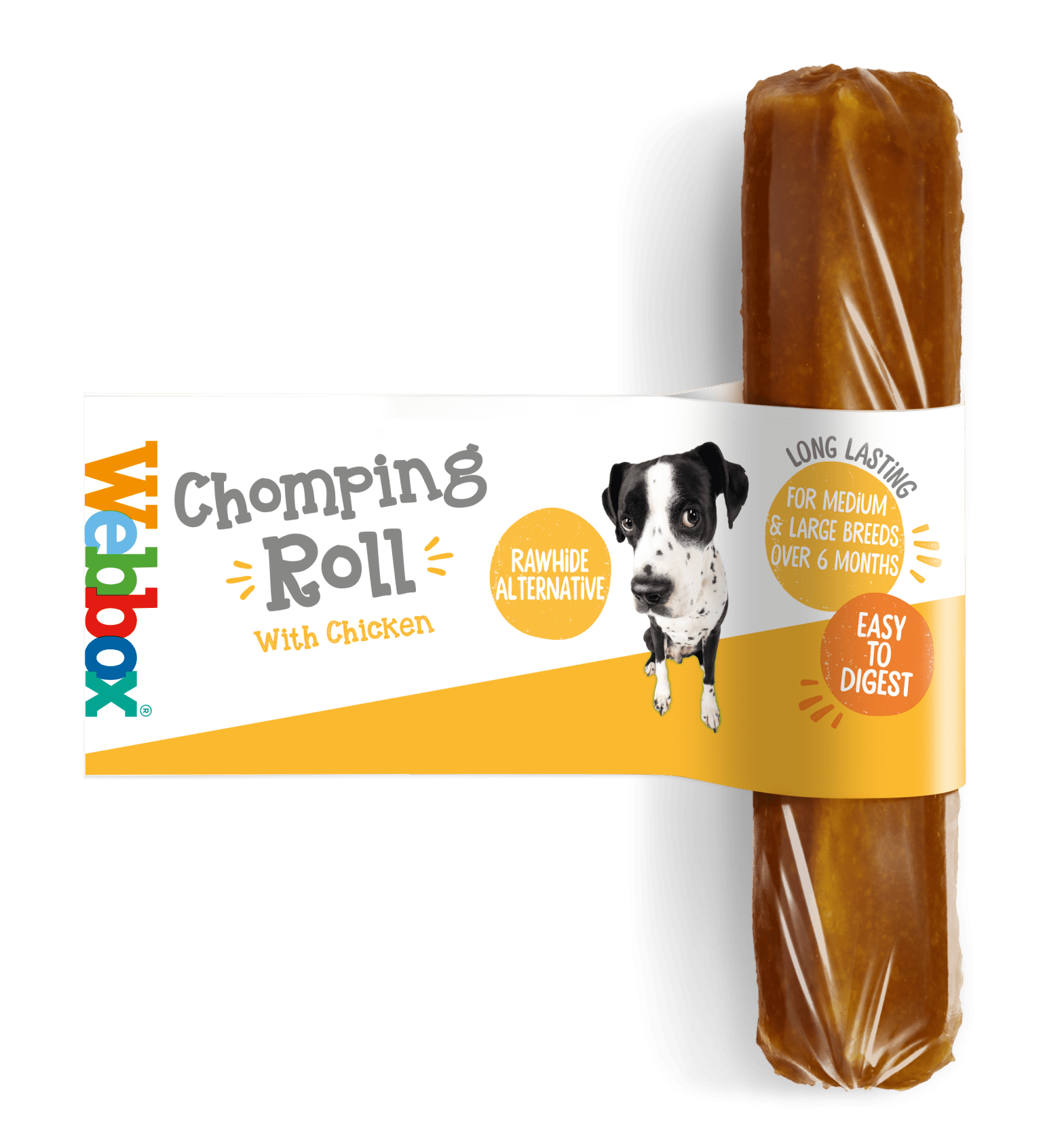 Webbox Chomping Roll Large Rawhide Alternative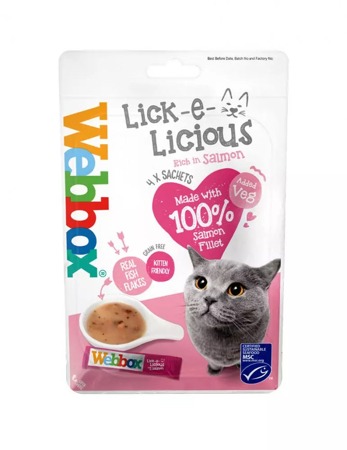 Webbox Lick-e-Licious Salmon Cat Treats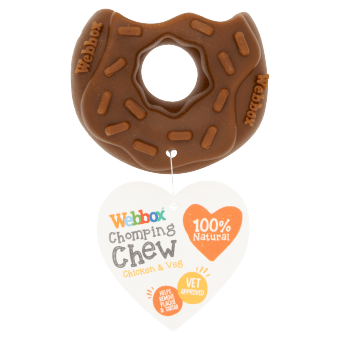 Webbox Chomping Chew Chicken & Veg Doughnut
Get the latest tips 'n' advice
Want to find out interesting facts and get helpful tips?
Need help choosing the right food?
Try our Pet Food Finder.