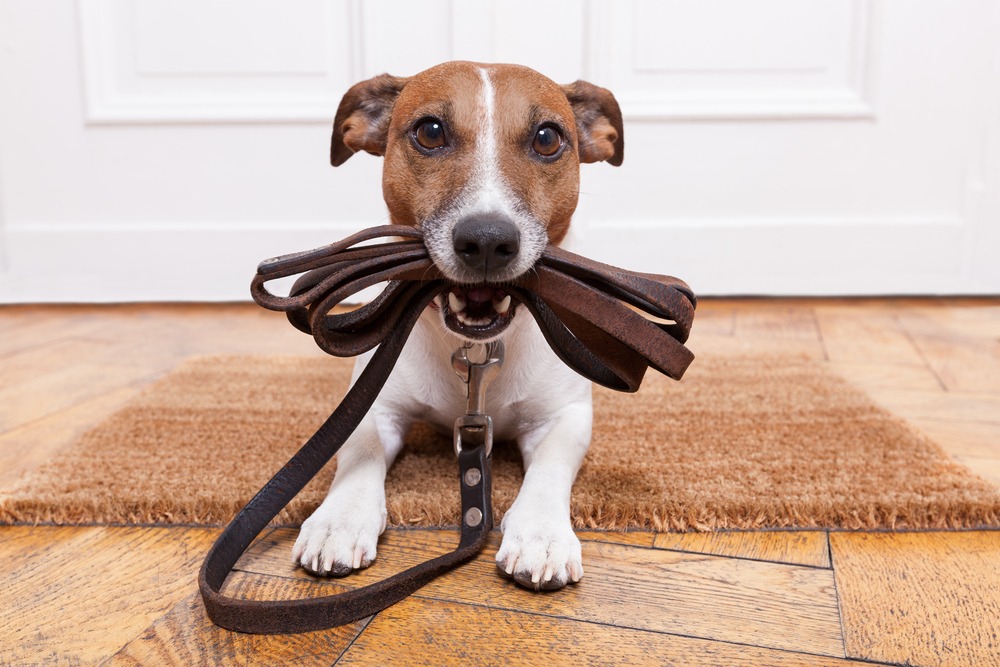 Daily walks are a crucial part of your dog's routine, so it's important to find methods to make them exciting for your pooch. Walking your dog provides mental stimulation, exercise and gives them the opportunity to socialise with other fur babies. Most of all, they give you and your dog the perfect opportunity to bond and spend some quality time together. Want to find out how to turn every walk into an adventure? Keep reading!
Take a Different Route
Changing up your walking routine will make it more pleasurable for both you and your dog. A lot of pet owners get stuck doing the same route everyday so it's worth spicing things up every now and then. Take a right instead of a left the next time you go on a stroll or simply walk in whatever direction the wind is blowing. The change of scenery will keep things exciting and give your dog lots of new things to inspect and sniff at. When it comes to walks, predictability is boring so embrace your adventurous side!
Let Your Dog Be The Leader 
Most dogs love the freedom to make their own decisions. Allowing your dog to pick a route is a great way to encourage them to show you what they find fascinating. Let them decide the pace and don't tug your dog along when they pause to have a sniff at something. The best thing about this strategy is you never know where you're going to end up and this may result in discovering beautiful new routes!
Time off the lead
Dogs love to roam, play and discover without the restrictions of a lead. Open parks are a great starting place to take your pooch off the lead. Make sure you allow your dog time to adjust to their new environment before unleashing them and bring plenty of goodies so your dog associates open parks with good feelings. Your pooch will quickly learn to check in with you and be sure to praise them when they do. Remember, if your dog suffers from anxiety around other pets or humans, you might want to give this one a miss. You should only let your dog off their lead in public places if you're comfortable it won't have a negative impact on their behaviour or mood.
Invite a friend 
On days you have more time, take the whole family out with you on the walk. Dogs love company and will enjoy having more people to play with! It is also worth considering inviting other dogs you know on your walk; pups are social animals and being around other pets is good for them. Remember, some dogs get scared of strangers but slowly introducing them to other canines and humans can make a massive difference in how they interact and help alleviate any fears they might have.
Pace
Slow and steady is ideal for stops and sniffing but mixing it up with some quick walking, or even a little jogging, can really enhance your dog's walk. A faster pace can help release any pent up energy your dog has and also keep them healthy. Not to mention, a faster pace is great exercise for you too and will help you shed any extra pounds you may be carrying.
Treat Training 
This is a fun interactive bonding activity you can try with your pooch to spice up your walk. To do this, nip out before you take your dog out and hide a few treats along the way on your chosen route. Then when you take your pooch out, they can have a whale of a time finding all the treats you've hidden! This fulfils a major part of their sensory needs; sniffing makes dogs happy and allows them to get in touch with their natural instincts. We recommend trying this first in a comfortable setting, like your back garden. Shop Webbox for the perfect treats to hide.
Have you got any tips on how to turn every walk with your dog into an adventure? Follow us on social media today to keep up to date with all things Webbox. We'd also love to hear your stories about what you and your dog get up to when you head out. 

Shop for Dogs
Personalise your search:
Shop for Cats
Personalise your search: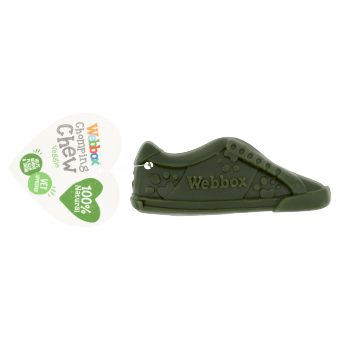 Webbox Chomping Chew Garden Shoe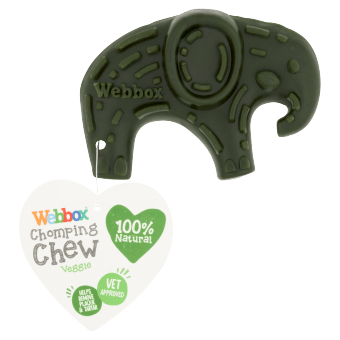 Webbox Chomping Chew Veggie Elephant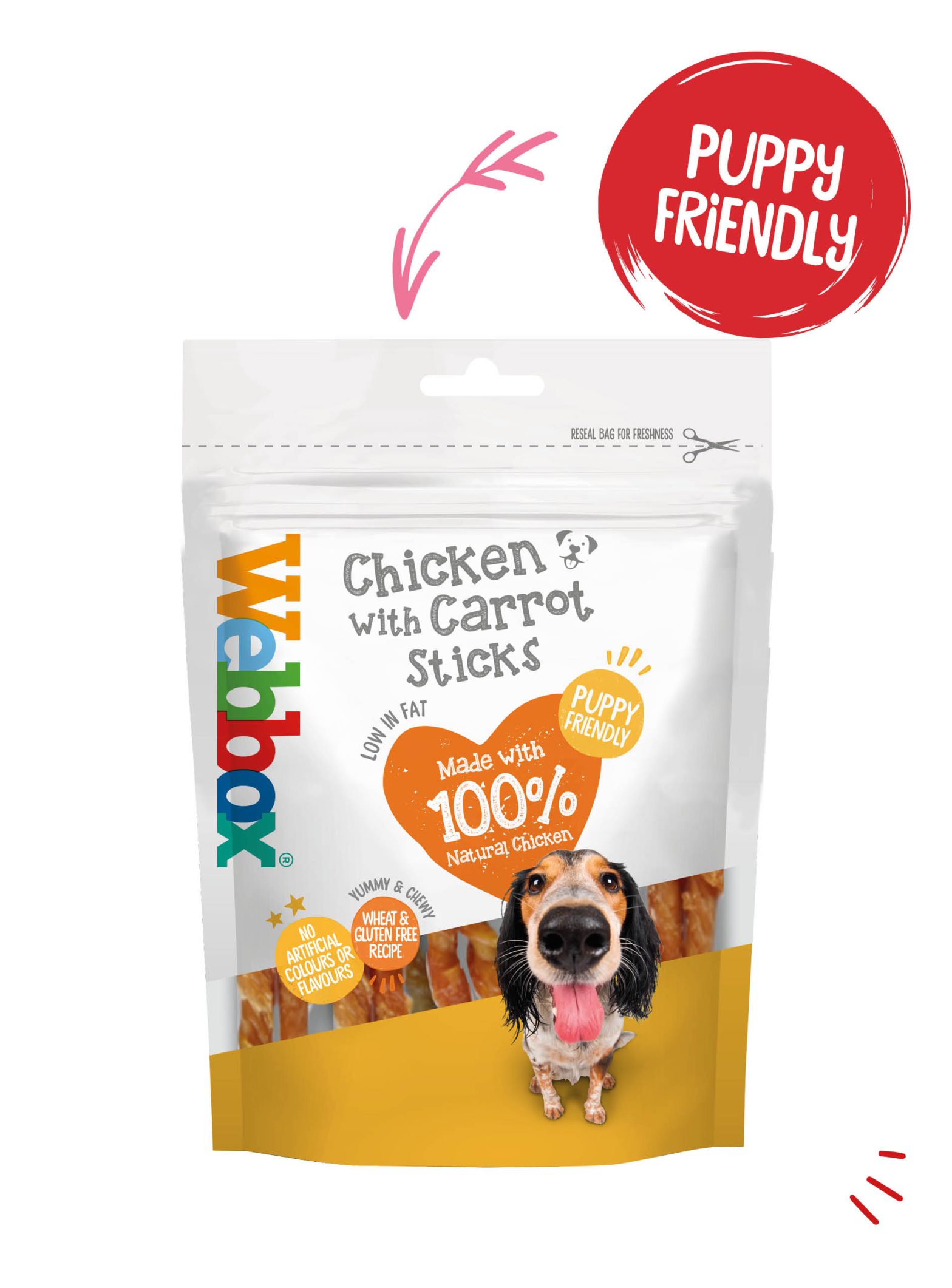 Webbox Chewy Chicken with Carrot Sticks Dog Treats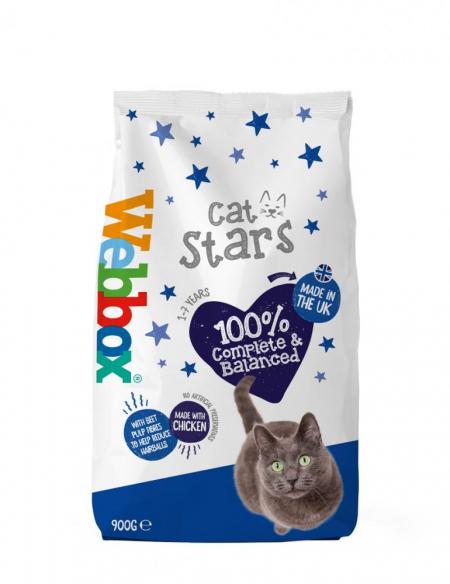 Webbox Cat Stars Chicken Dry Cat Food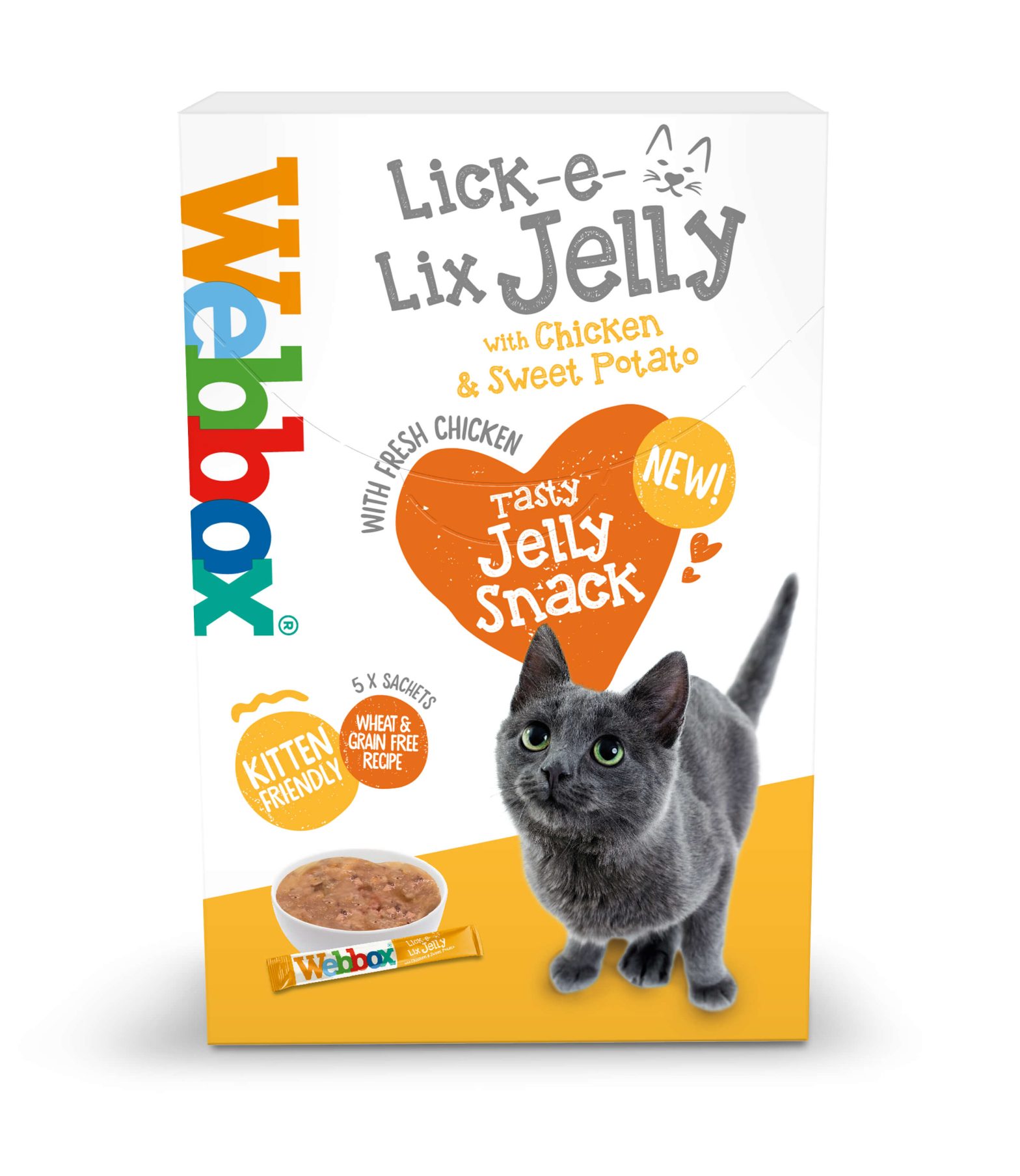 Webbox Lick-e-Lix Jelly, Chicken with Sweet Potato Cat Treats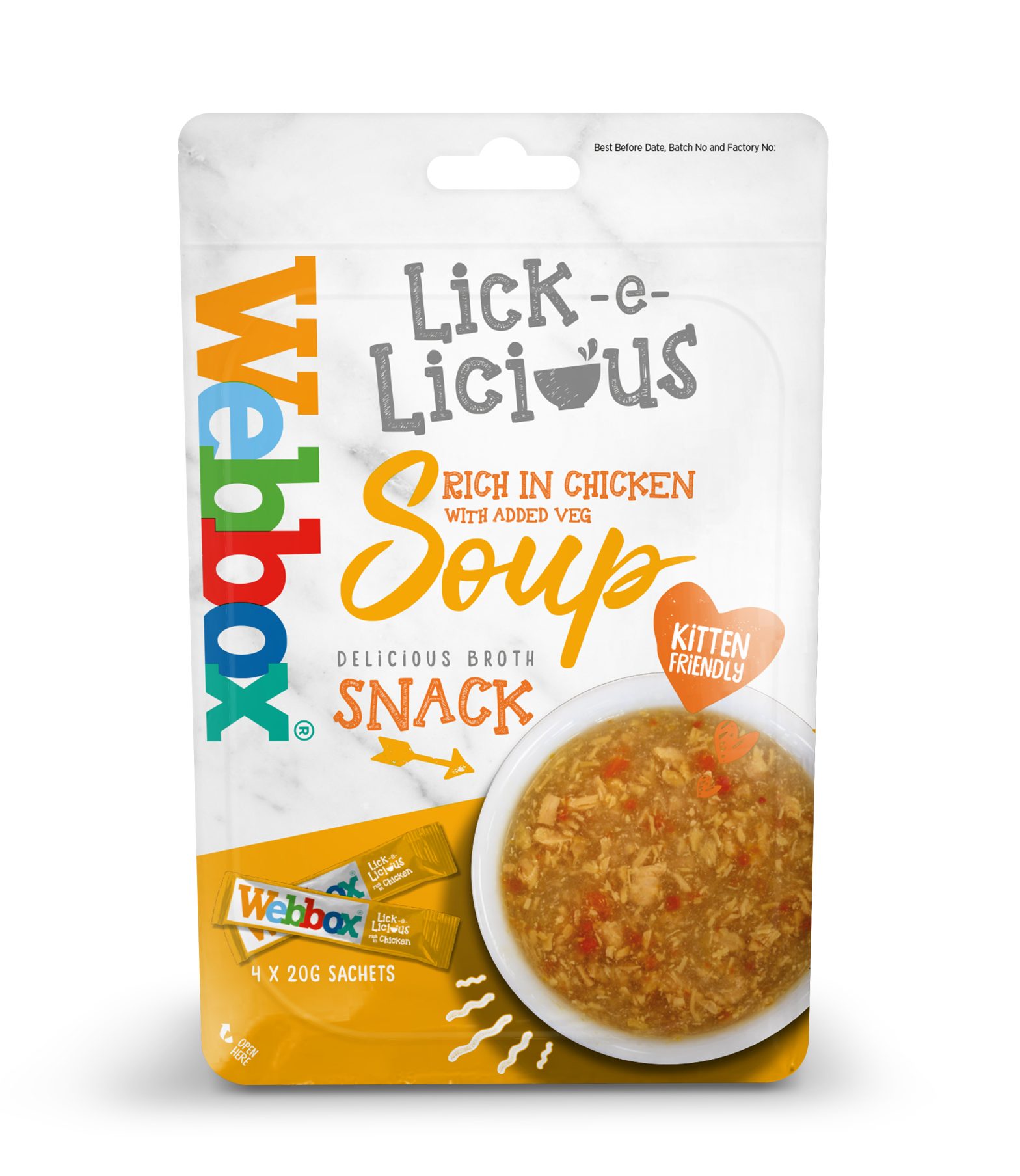 Webbox Lick-e-Licious Chicken Cat Treats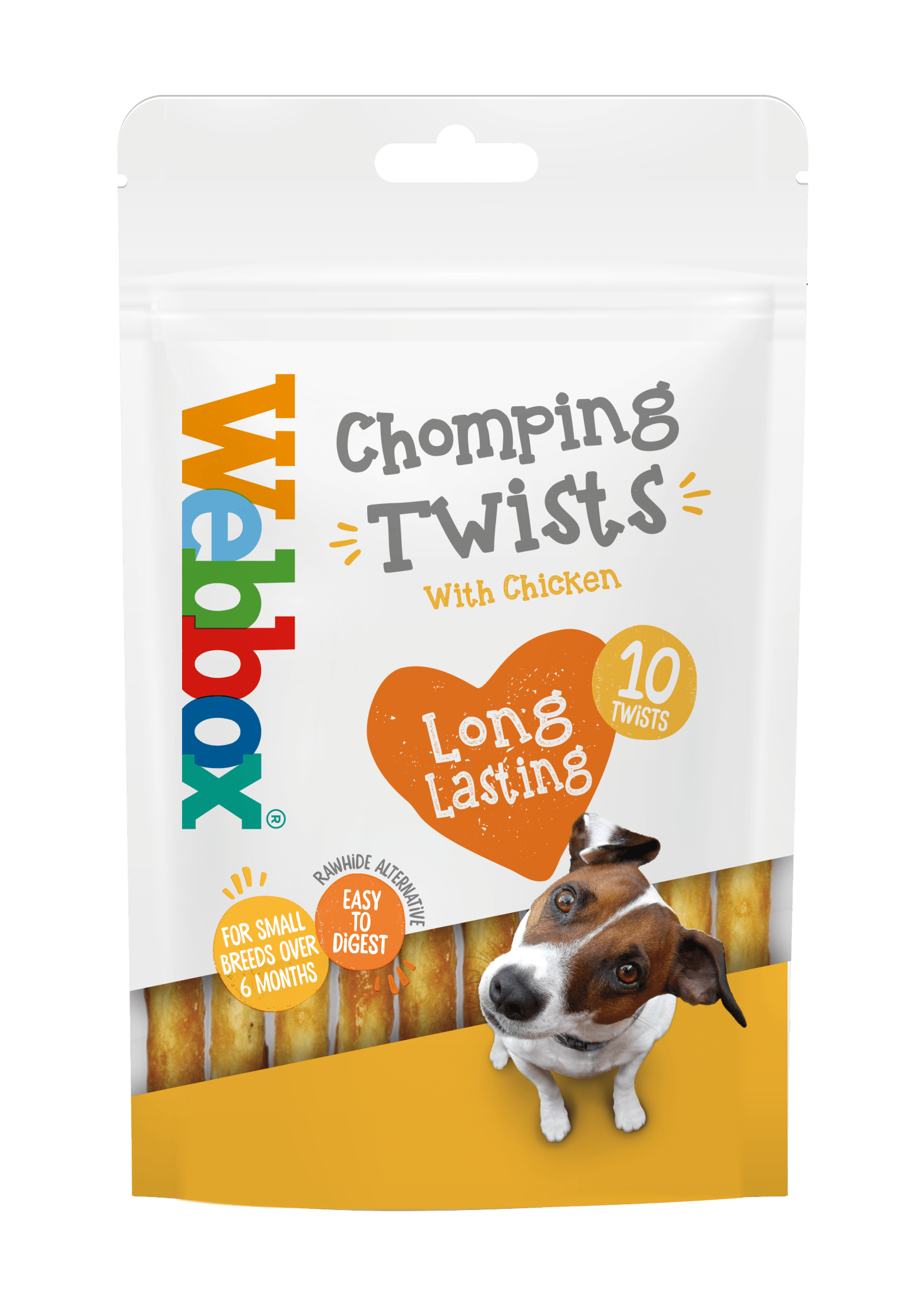 Webbox Twist Sticks Rawhide Alternative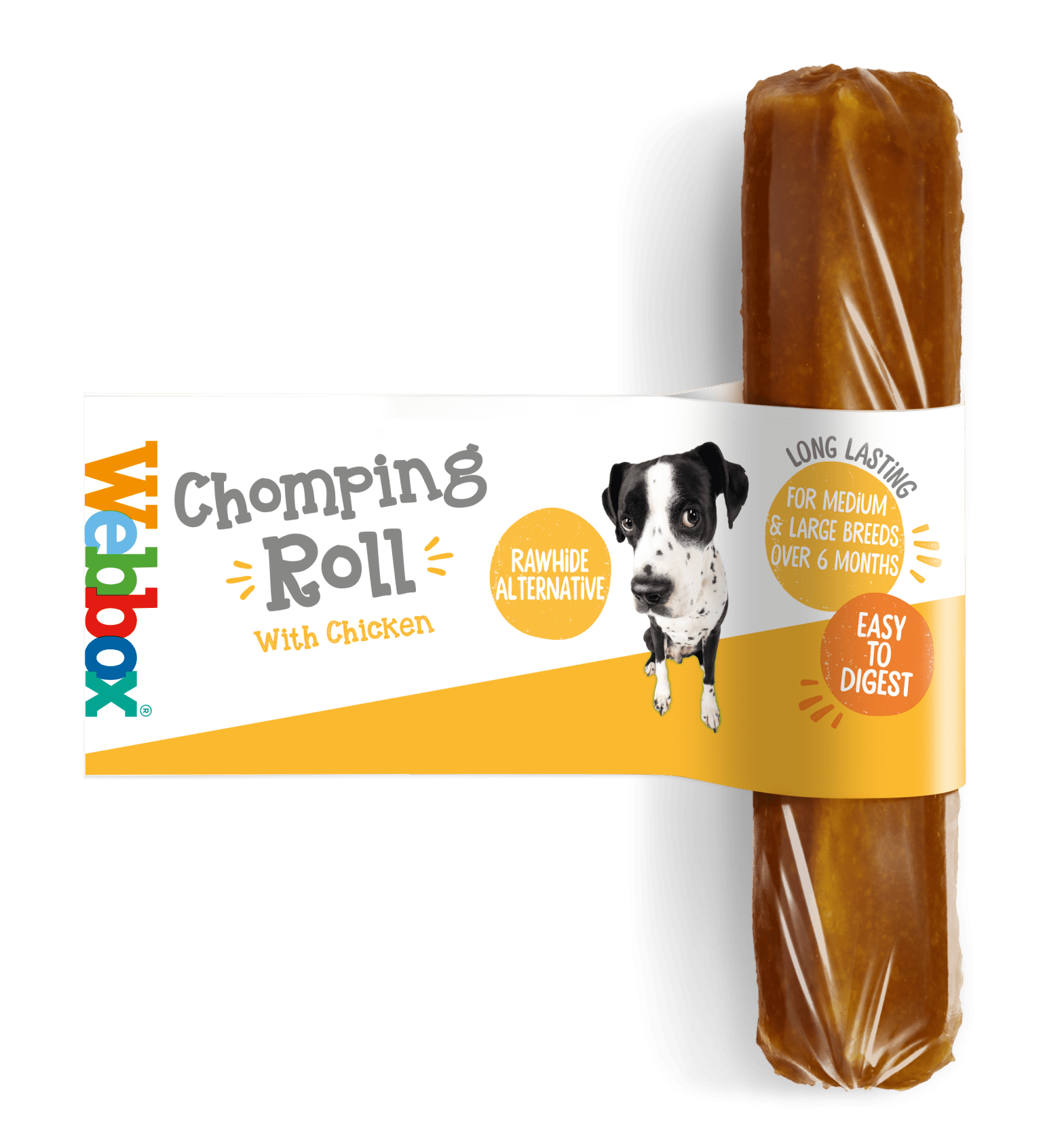 Webbox Chomping Roll Large Rawhide Alternative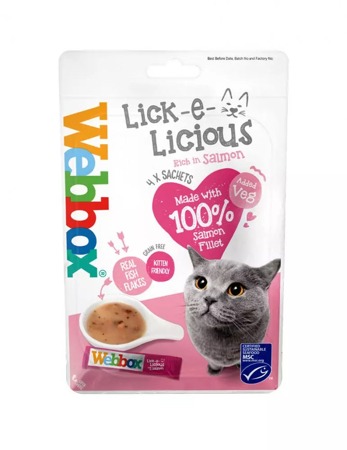 Webbox Lick-e-Licious Salmon Cat Treats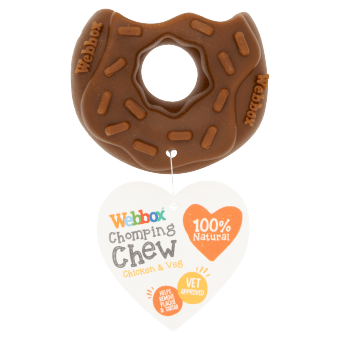 Webbox Chomping Chew Chicken & Veg Doughnut
Get the latest tips 'n' advice
Want to find out interesting facts and get helpful tips?
Need help choosing the right food?
Try our Pet Food Finder.