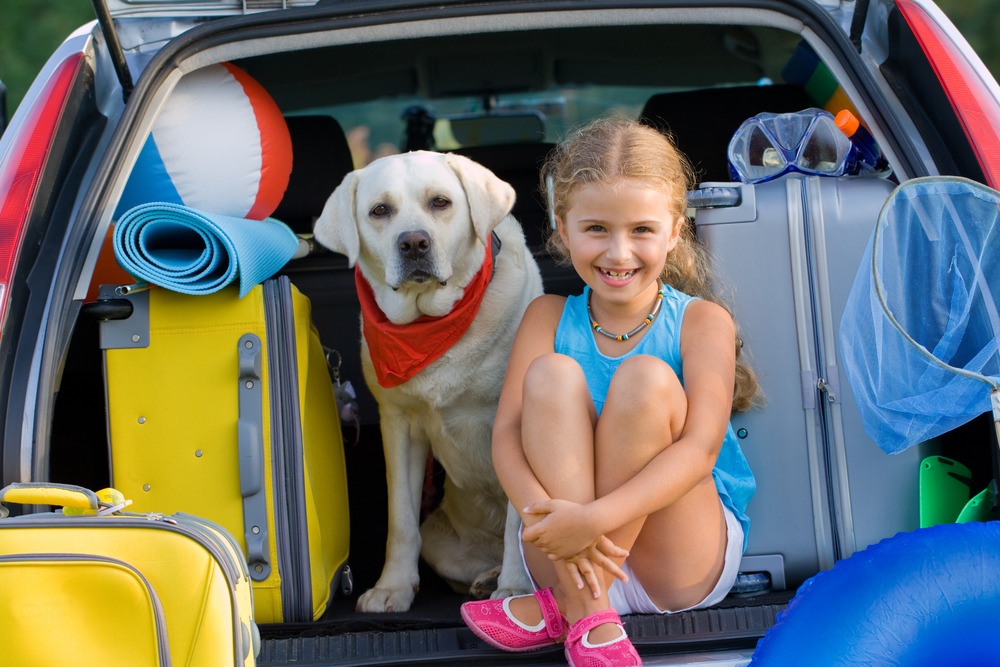 For pet parents planning a staycation with their pooch, this might be the first time they are taking their beloved pet away with them. While a trip in the U.K. with your fur baby might sound great for some, others might be worried about how their doggo will behave in a new environment. We've put together some helpful tips to make your pet staycation as worry-free as possible.
Before you travel, there are several things you can do to prepare for your pet staycation:
1. Make sure where you are staying is dog-friendly
When planning a holiday with your dog, the first step you should take is to ensure the place you stay is dog-friendly! While this goes without saying, you need to check that the hotel or holiday home has the right environment for your pooch. For example, is there enough outdoor space for your dog's breed and size? Is it a busy hotel where anxious dogs may not feel safe?
Ahead of your visit, find out if there are any restricted areas in the area you are staying or anywhere your dog must remain on their lead.
2. Prepare in advance
Before setting off, look into the area you are visiting and become familiar with local dog-friendly spots. Make a list of pubs or restaurants that will allow you to bring your dog along for a bite to eat and any dog-friendly attractions you fancy visiting. Doing your research in advance of travelling means you can spend less time worrying about where to go and more time enjoying your holiday with your pooch!
3. Plan for emergencies
As is best practice when travelling anywhere, you should look up local doctors in the area, in case of an emergency. The exact same rules apply before travelling with your dog. Find the local veterinary practices near your holiday destination, so if anything were to happen, you have their details on hand. It is also worthwhile looking up local kennels or dog sitting services, in case you fancy a night out on the town or a posh meal.
4. Make a list of essential items
Make a list of things you need to pack specifically for your fur baby. Some of the obvious items you should include are: their regular food (make sure to stock up on their Webbox Naturals food online ahead of your trip), collar and lead (along with an I.D. tag) and food and water bowls. Other items you should consider taking are any medications they might need and photographs of your pooch in case they go missing or venture out of sight.
5. Teach your dog basic commands
To help avoid any unruly behaviour, such as your dog running off when they pick up a new scent or being overly friendly with strangers that may not enjoy the attention, teach your dog some basic commands ahead of your trip. Things like; sit, come, settle and stay are the best ones to master as they will come in handy in many situations. Remember, training does not happen overnight and takes lots of patience. Allow plenty of time for your pooch to get to grips with the new commands and use some of their favourite Webbox treats as a reward after successfully completing each command.
6. Make it a home from home
Your dog may be unsettled when they first arrive in a new environment. Pack their bed, along with blankets and cushions that have familiar smells, and of course, their favourite toys to help them feel at home! Once you arrive, show them around and let them explore their new surroundings as much as possible. Dog's love a routine; try to stick to their usual schedule as much as possible while you're away, to help them feel safe and relaxed.
Are you planning a pet staycation this year? Make sure you share your holiday snaps with us on our social channels!

Shop for Dogs
Personalise your search:
Shop for Cats
Personalise your search: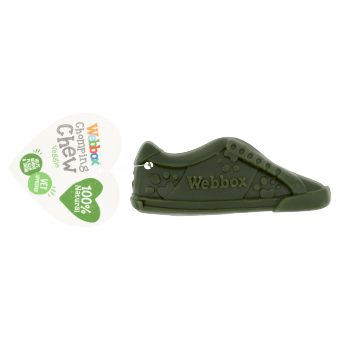 Webbox Chomping Chew Garden Shoe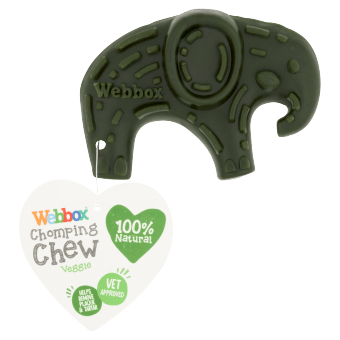 Webbox Chomping Chew Veggie Elephant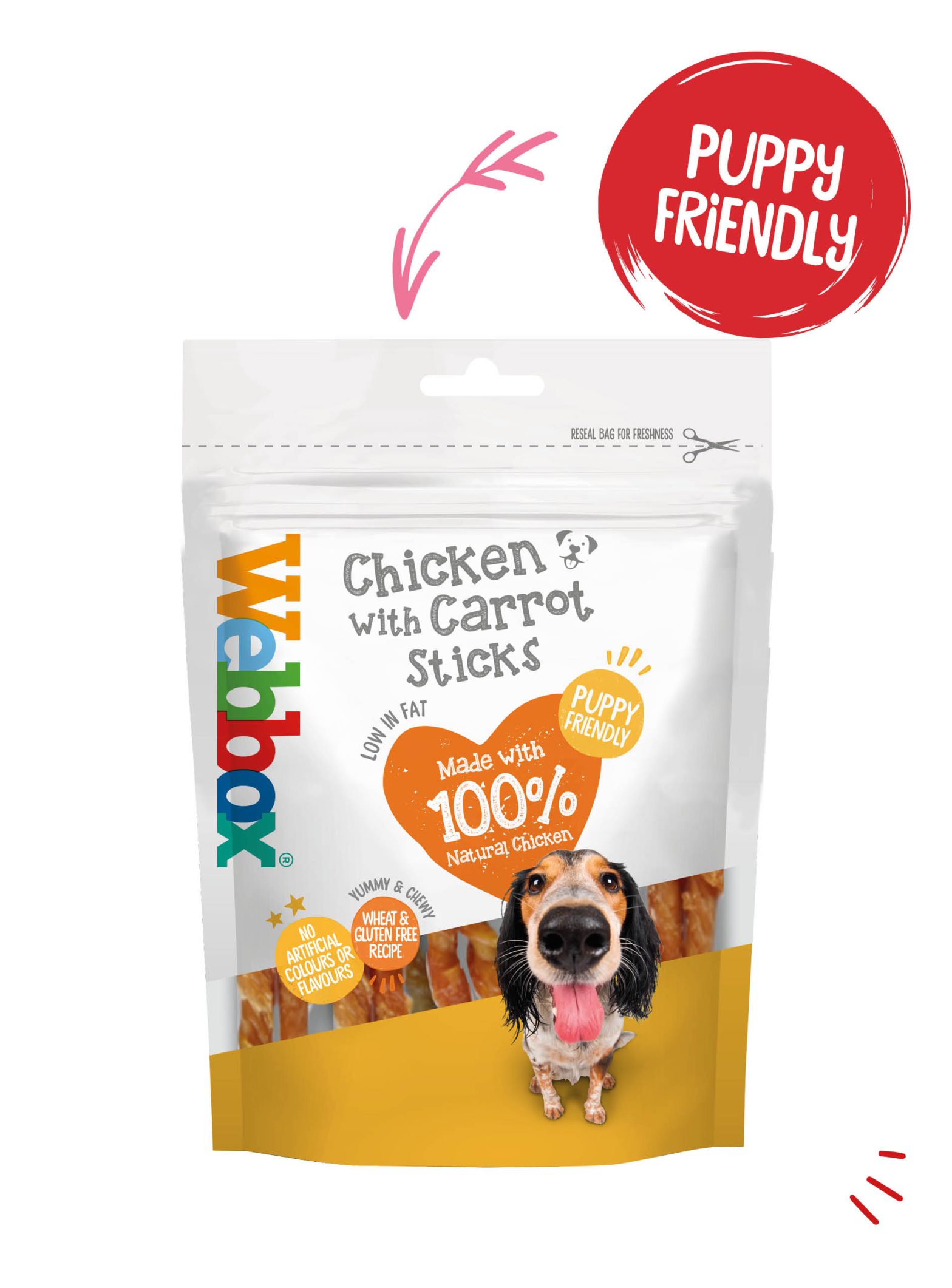 Webbox Chewy Chicken with Carrot Sticks Dog Treats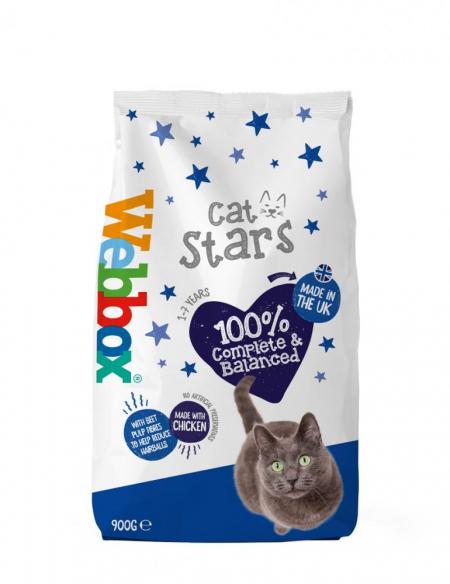 Webbox Cat Stars Chicken Dry Cat Food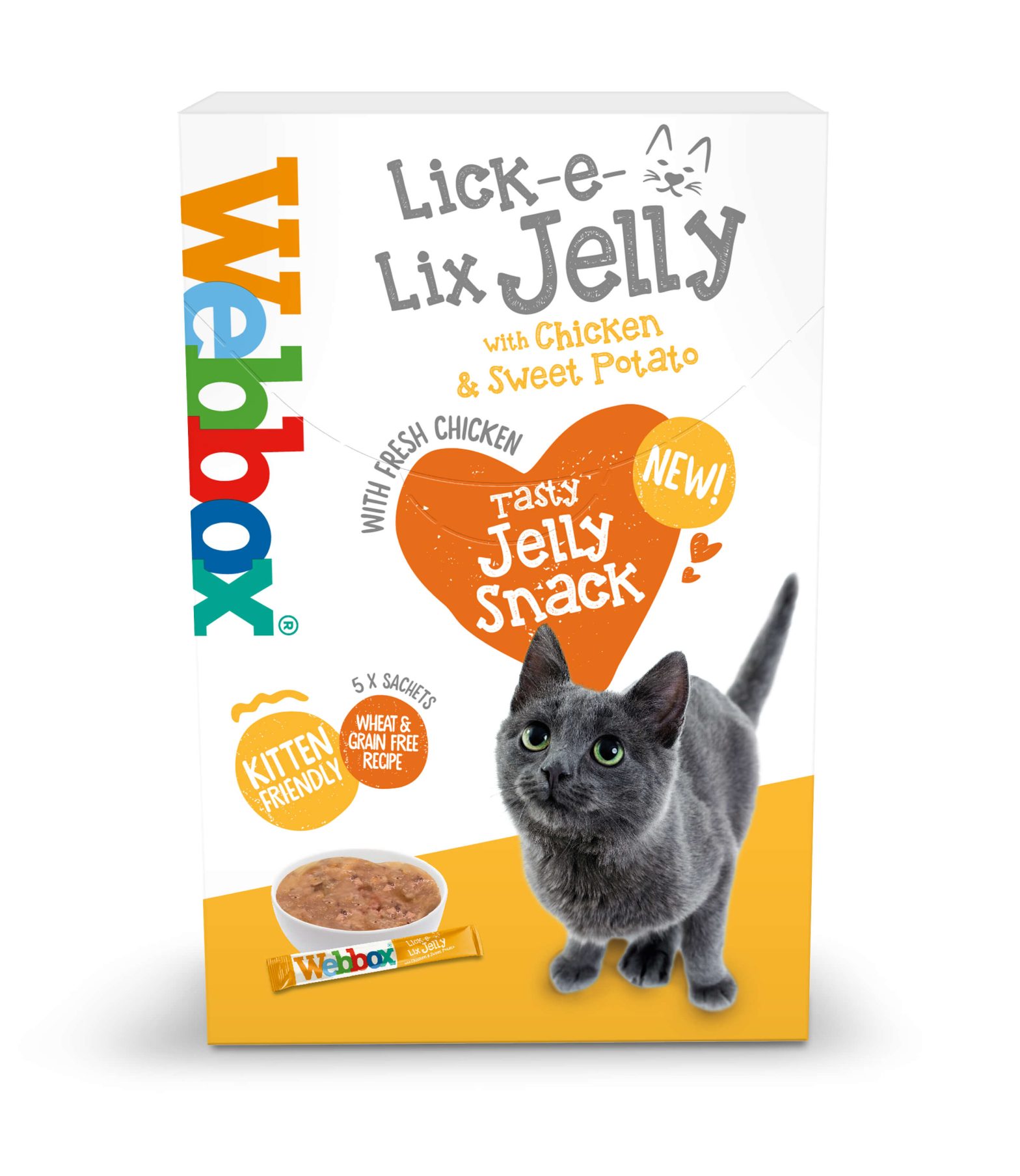 Webbox Lick-e-Lix Jelly, Chicken with Sweet Potato Cat Treats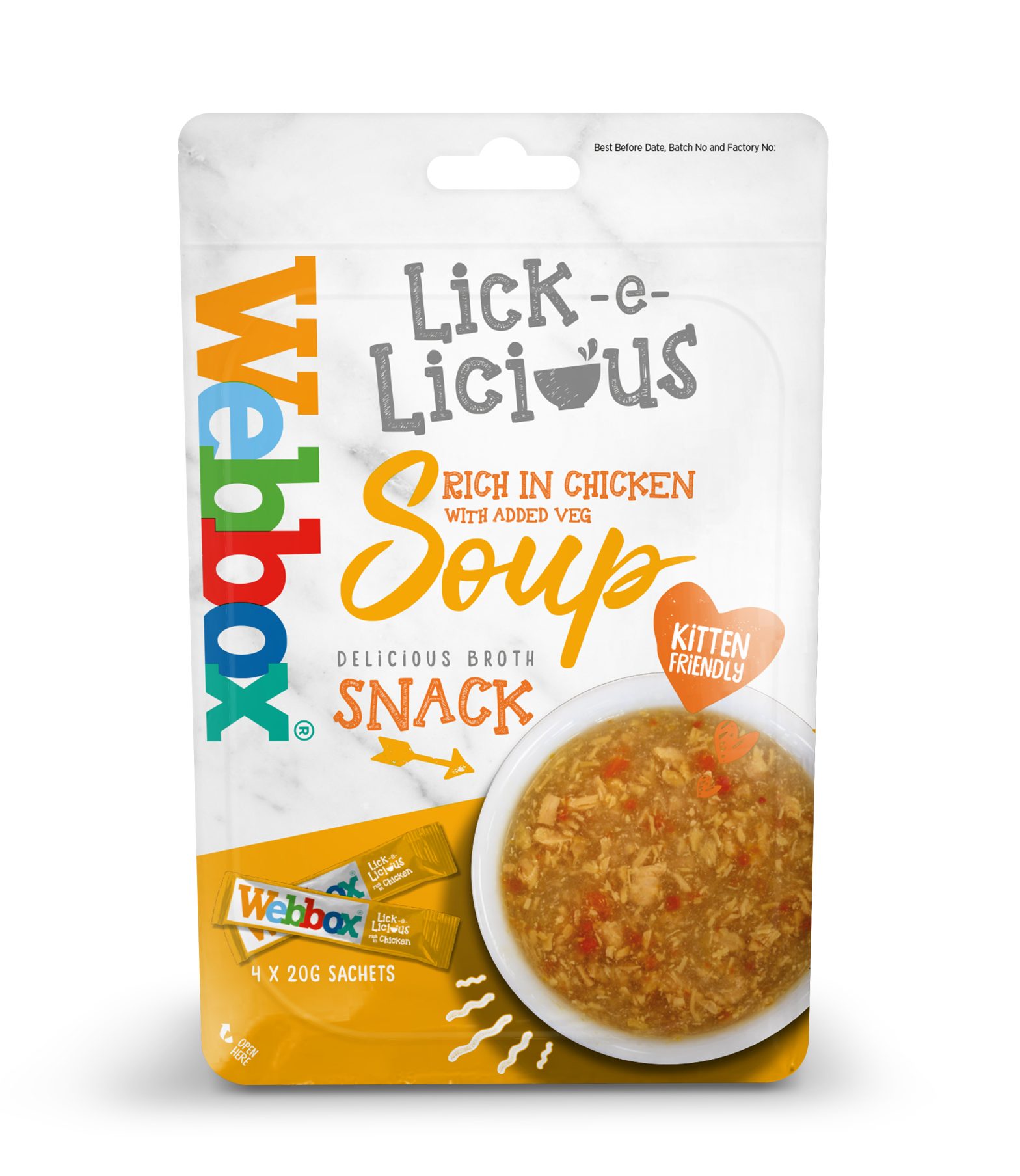 Webbox Lick-e-Licious Chicken Cat Treats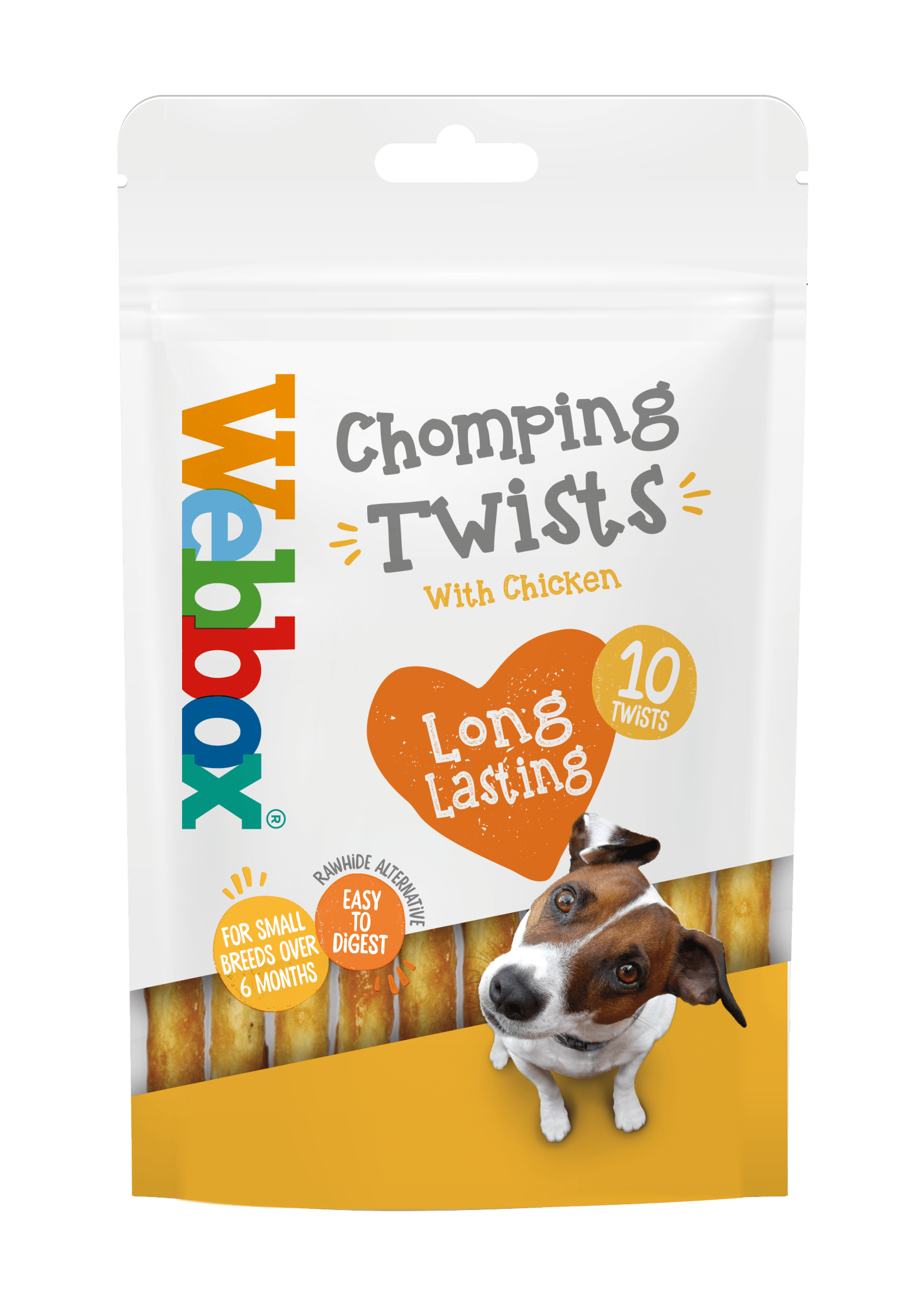 Webbox Twist Sticks Rawhide Alternative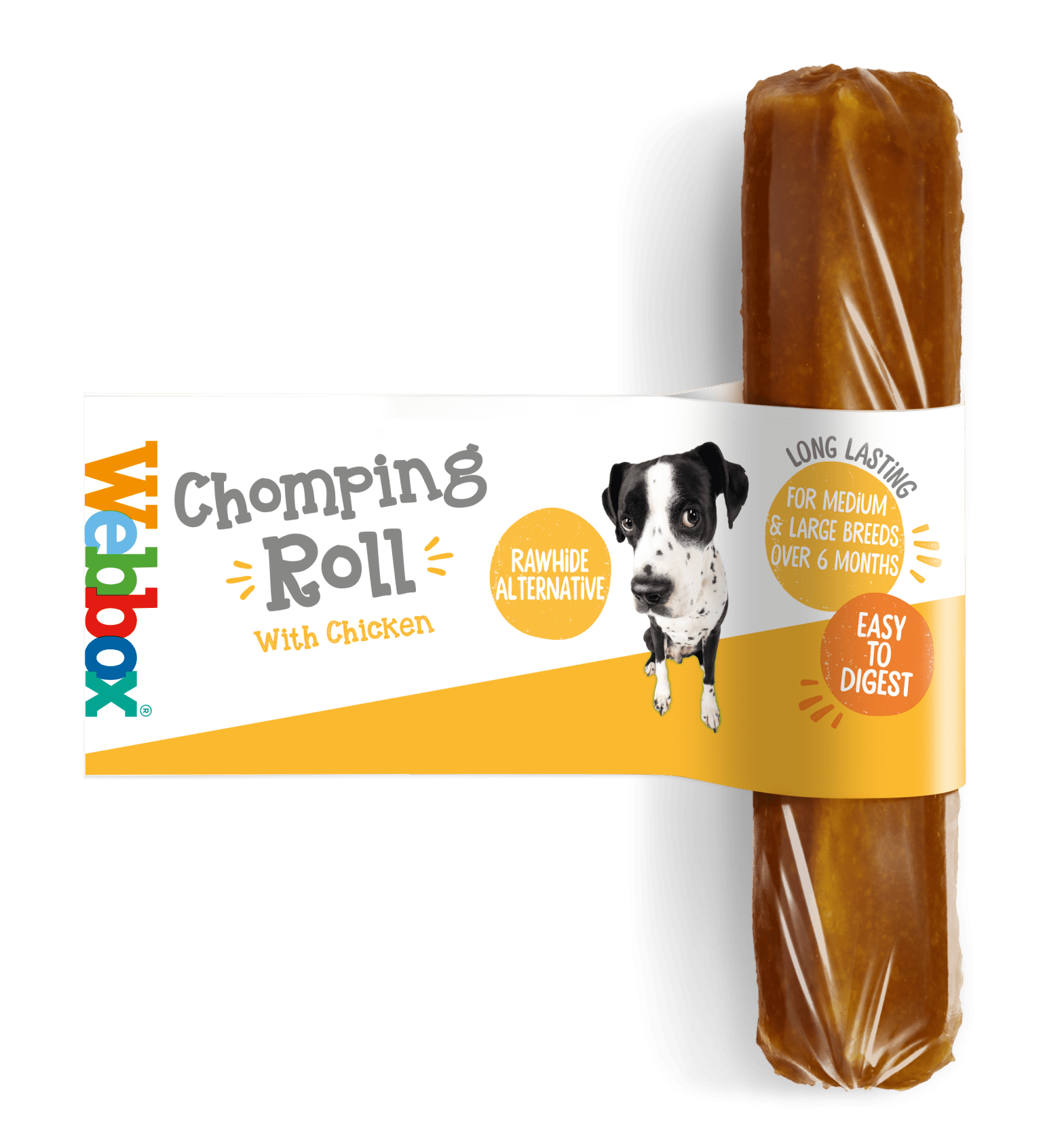 Webbox Chomping Roll Large Rawhide Alternative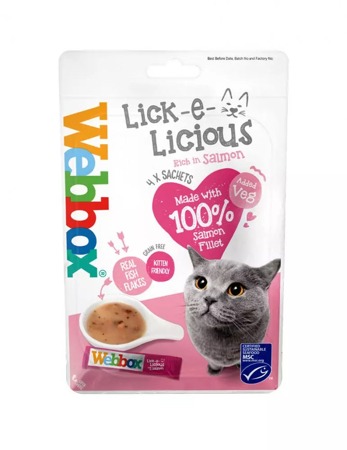 Webbox Lick-e-Licious Salmon Cat Treats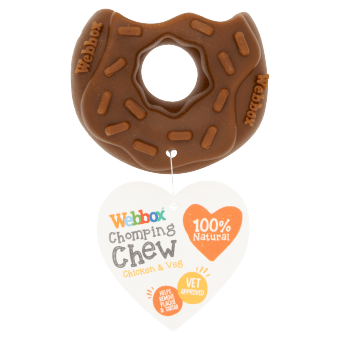 Webbox Chomping Chew Chicken & Veg Doughnut
Get the latest tips 'n' advice
Want to find out interesting facts and get helpful tips?
Need help choosing the right food?
Try our Pet Food Finder.