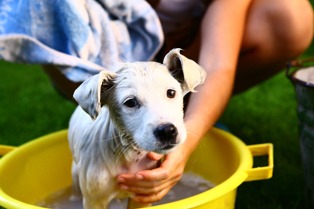 Caring for a puppy can be costly and time-consuming, but also incredibly rewarding. Your dog's health, training, socialisation, diet and happiness will be your responsibility for the rest of their life, so it's important to make sure you give your puppy the best possible start in their new home.
The key to a happy and healthy puppy is establishing regular feeding, training and healthcare routines. This handy guide has all the information you'll need to give your new furry friend the best puppy care.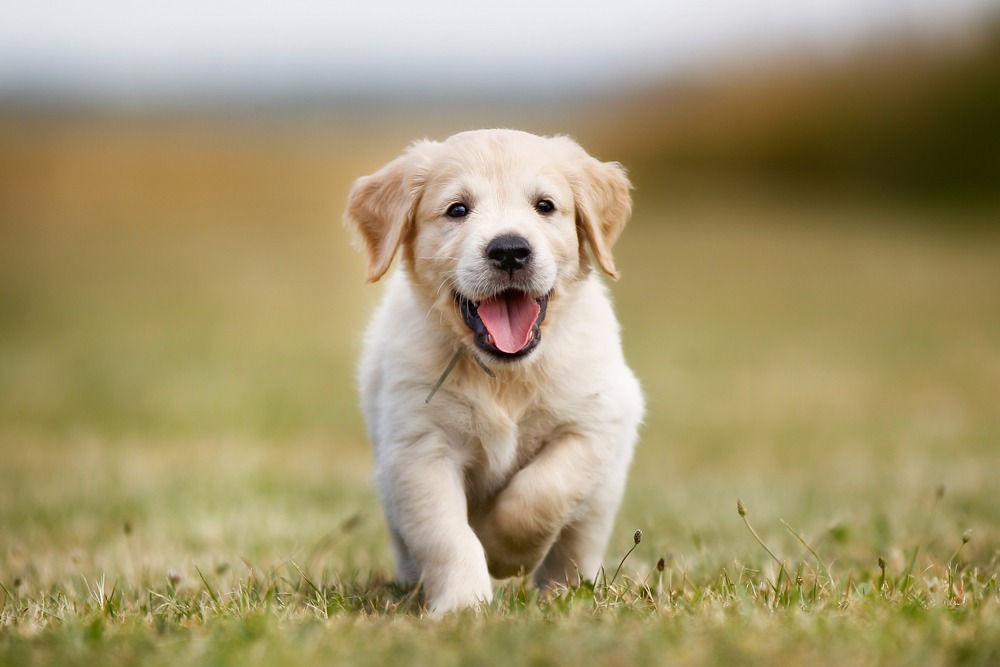 Getting ready for a puppy
Before you bring your new puppy home, you'll need to buy supplies, puppy-proof your home and make sure your family is prepared for the new arrival.Puppies love to explore every corner of their new home, so you should move any dangerous household products out of reach, remove any harmful plants, secure loose electrical cables and consider installing baby gates to fence off prohibited rooms.
Once you've puppy-proofed your home, it's time to fill it with puppy essentials.You'll need a comfortable bed, non-slip ceramic food bowls, travelling crate, collars with identity discs, an adjustable lead, poo bags, grooming products and plenty of toys. It's best to purchase a cushion-style bed with a waterproof, removable and machine washable cover so you can easily deal with any little accidents.
Before bringing your puppy home, you'll need to decide where your pup will be sleeping, who in the family will be responsible for walks and which commands you'll use to train him. If you have any children, you need to make sure they know that puppies are not toys and that they can bite if provoked. Never leave young children or other pets alone with your puppy until you're sure there won't be any issues.
Health & insurance
Make sure to register your puppy with a local vet as soon as possible to start the vaccinations and treatments your new pup will need. Puppies start vaccinations when they are six to nine weeks old and will need another round two to four weeks later. Until your puppy is fully vaccinated, you should not take him anywhere where he can come into contact with other dogs or dirt that may be infected.
Your puppy will require booster vaccinations every year to continue to protect against disease. You'll also need to get your pup microchipped and recorded with a government compliant database. The microchipping procedure only takes a few minutes and makes reuniting lost dogs with their owners much more likely.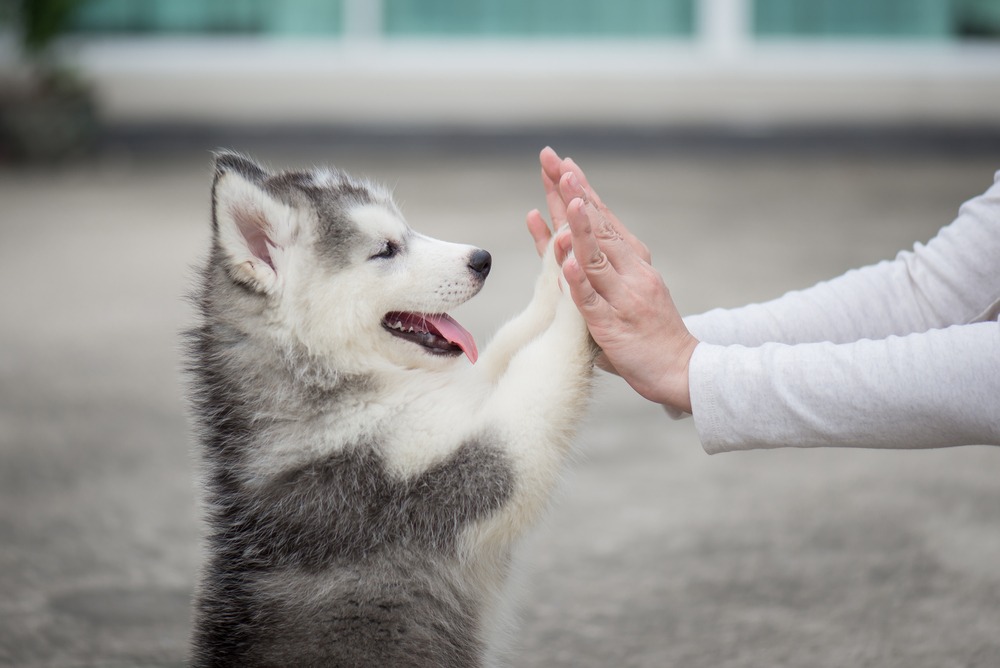 It's also recommended that you take out pet insurance, as expensive vet bills can soon mount up for long-term health conditions or unexpected accidents. Along with veterinary bills, pet insurance can cover the loss and theft of your puppy, treatment for behavioural problems, death by illness or injury, and liability cover. You can save money on your pet insurance by having your puppy neutered, vaccinated and microchipped.
Feeding
Puppies grow 20 times faster than adult dogs and therefore require a special diet to aid their rapid development. During their first six to eight weeks of life, puppies get all the nutrition and antibodies they need from their mother's milk. After that, they'll need to move onto nutritious solid food like our puppy food range. You should ideally wean your puppy over the course of two to three weeks, starting at around four weeks of age.
Puppies should eat three times a day from weaning and then drop to twice-a-day feedings after six months. Once puppies have reached 90% of their expected adult weight, they should switch from a puppy diet to one that's suitable for adult breeds. Small breeds usually finishing growing by nine to 12 months, and large breeds at around 12 to 18 months.
You should aim to feed your puppy at the same time every day rather than leaving food out, and always make sure he has access to fresh, clean water. Your puppy should get most of his calories from puppy food rather than treats, but if you do want to give your pup something extra, try our puppy friendly Meaty Serrano Ham Dog Treats.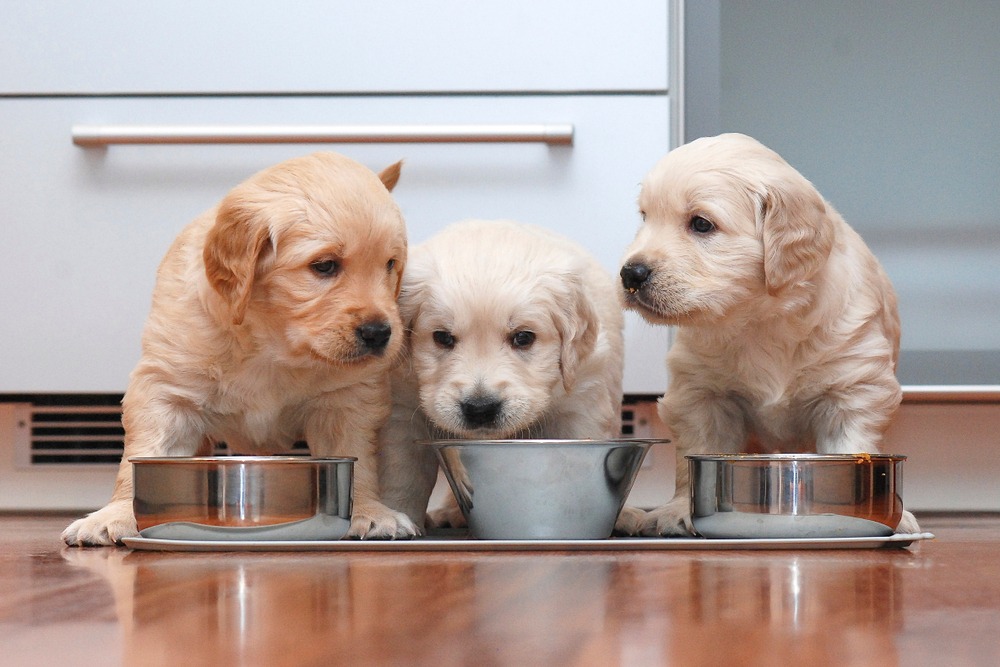 Training and behaviour
Young puppies have short attention spans but you can start teaching your puppy good habits through positive training as soon as you bring him home. You can teach him simple obedience commands like "sit", "down" and "stay" from seven to eight weeks of age and begin formal dog training after six months. Your training should always rely on positive reinforcement and gentle teaching.
Toilet training your puppy should be relatively easy, as long as you are patient and get into a good routine. Puppies tend to need the toilet as soon as they wake up and have poor bladder control, so you'll need to make sure you can take your puppy outside whenever they need. Always positively reinforce your puppy with treats when he goes to the toilet correctly, and never shout or get angry when accidents happen.
The experiences your puppy has in his first year of life will make all the difference to his future temperament and character. Socialising your puppy will result in a friendly dog that enjoys company and behaves well around other animals. Once your puppy is vaccinated, you should take him out as much as possible to get him used to a range of different environments and situations.
The first days
Your puppy's first few days away from their mother and litter will be a big change, so you'll need to give him your undivided attention once you bring him home. Start letting your puppy explore his new home and then introduce him to his bed. If you can, you should put a blanket from your puppy's old sleeping place that smells of his mother in his bed, as this will make him more relaxed during the night.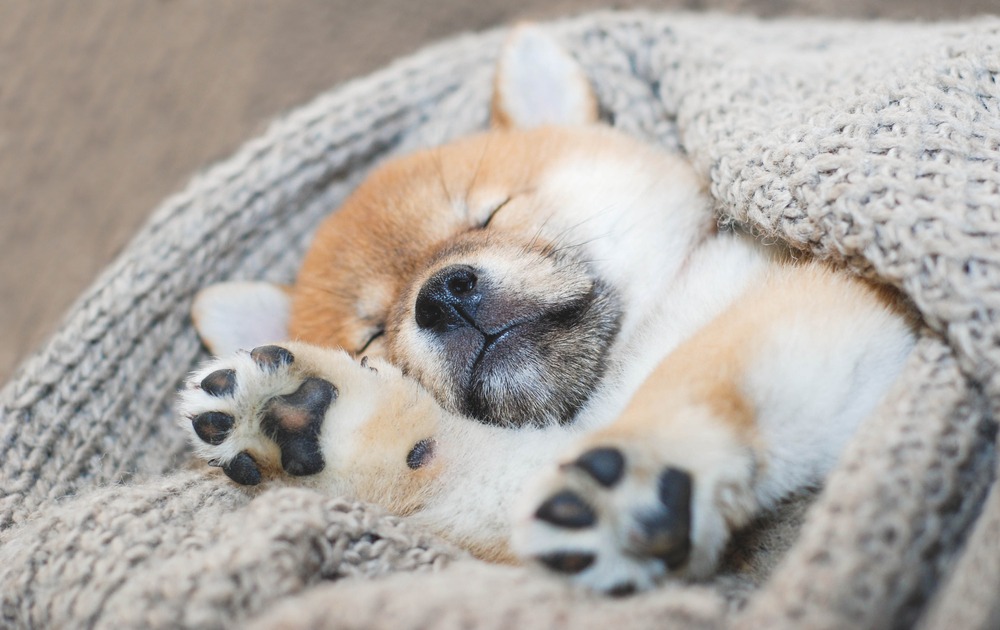 For the first few nights, your puppy will be restless and may whimper when he's left alone. It's a bad idea to let your puppy sleep in your bed on their first night, unless you're sure you want to share your bed with your dog for the rest of their life. To help your puppy settle in, set up his bed in your bedroom, give him something to chew and make sure you take him for regular toilet breaks throughout the night.
The key to providing the best puppy care is to get your pup into a routine. As your puppy grows, his needs and behaviour will change and we recommend having your pup neutered between five and six months of age to deter him from developing bad habits in later life. It's also important to adjust your puppy's diet to one that's high in fat, protein and calories to meet his growing nutritional needs.
The Webbox difference
We pride ourselves on seeing the world from a dog's point of view, so we can understand what they want – not just what they need. We put our love, creativity and fun into everything we make, offering delicious food and enticing treats designed to keep your puppy happy and healthy as he grows. For fantastic food and chomping chews, shop our puppy food range today.

Shop for Dogs
Personalise your search:
Shop for Cats
Personalise your search: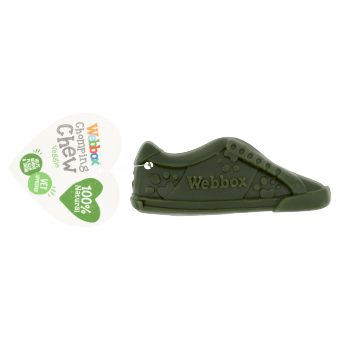 Webbox Chomping Chew Garden Shoe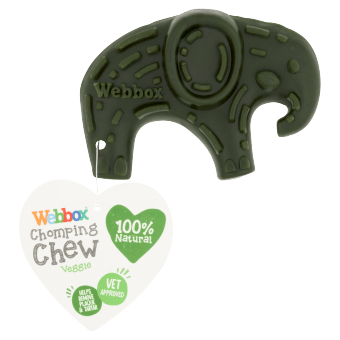 Webbox Chomping Chew Veggie Elephant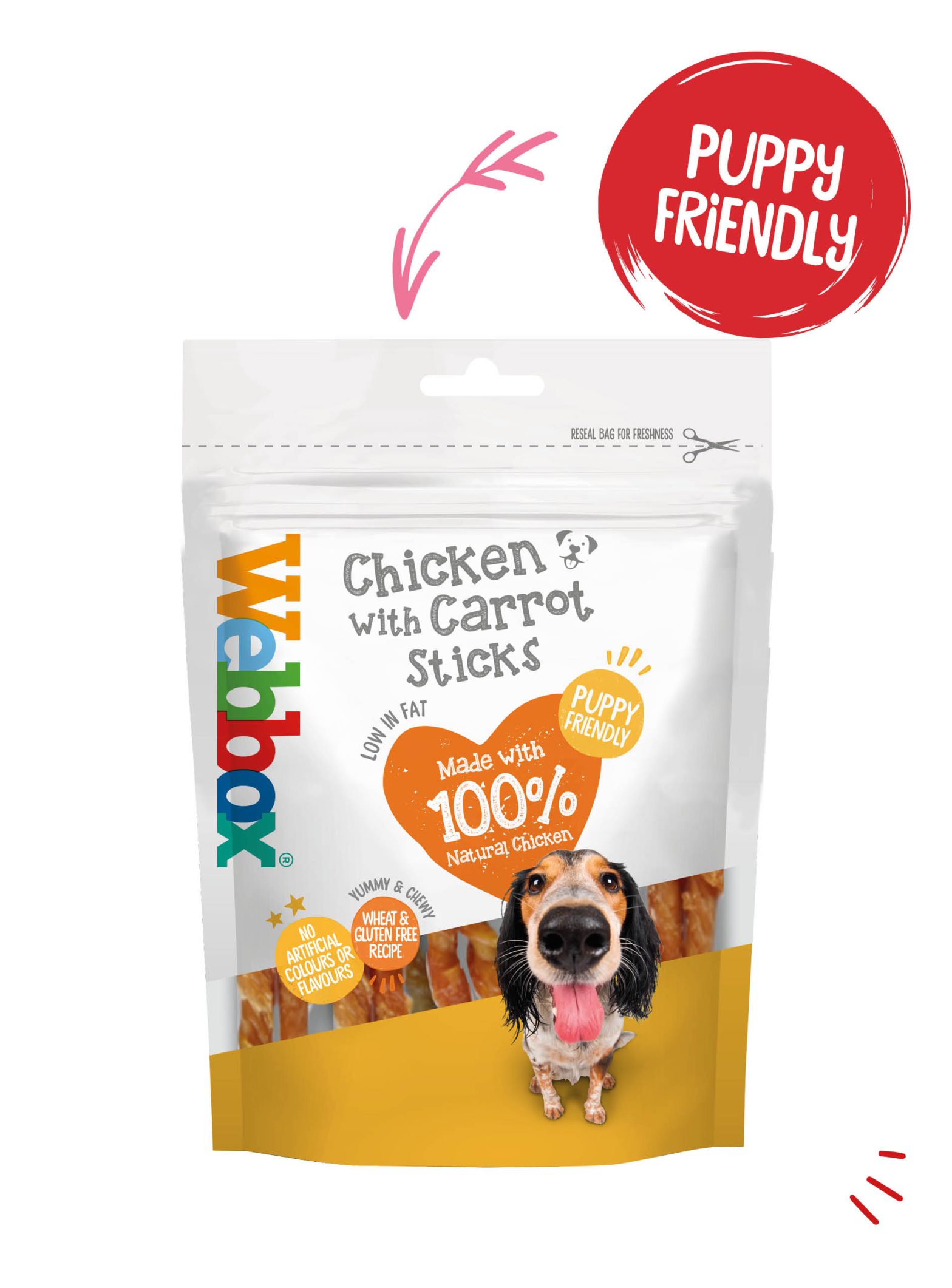 Webbox Chewy Chicken with Carrot Sticks Dog Treats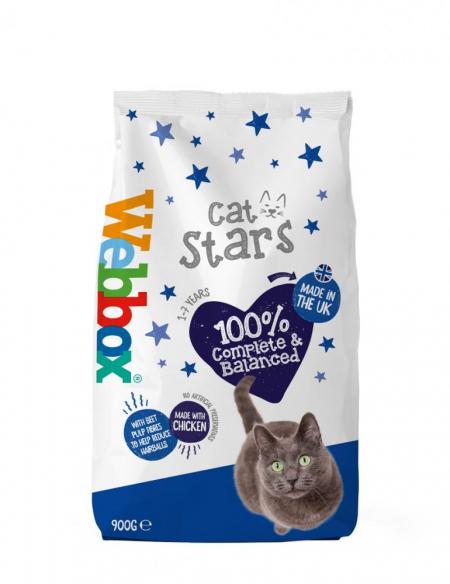 Webbox Cat Stars Chicken Dry Cat Food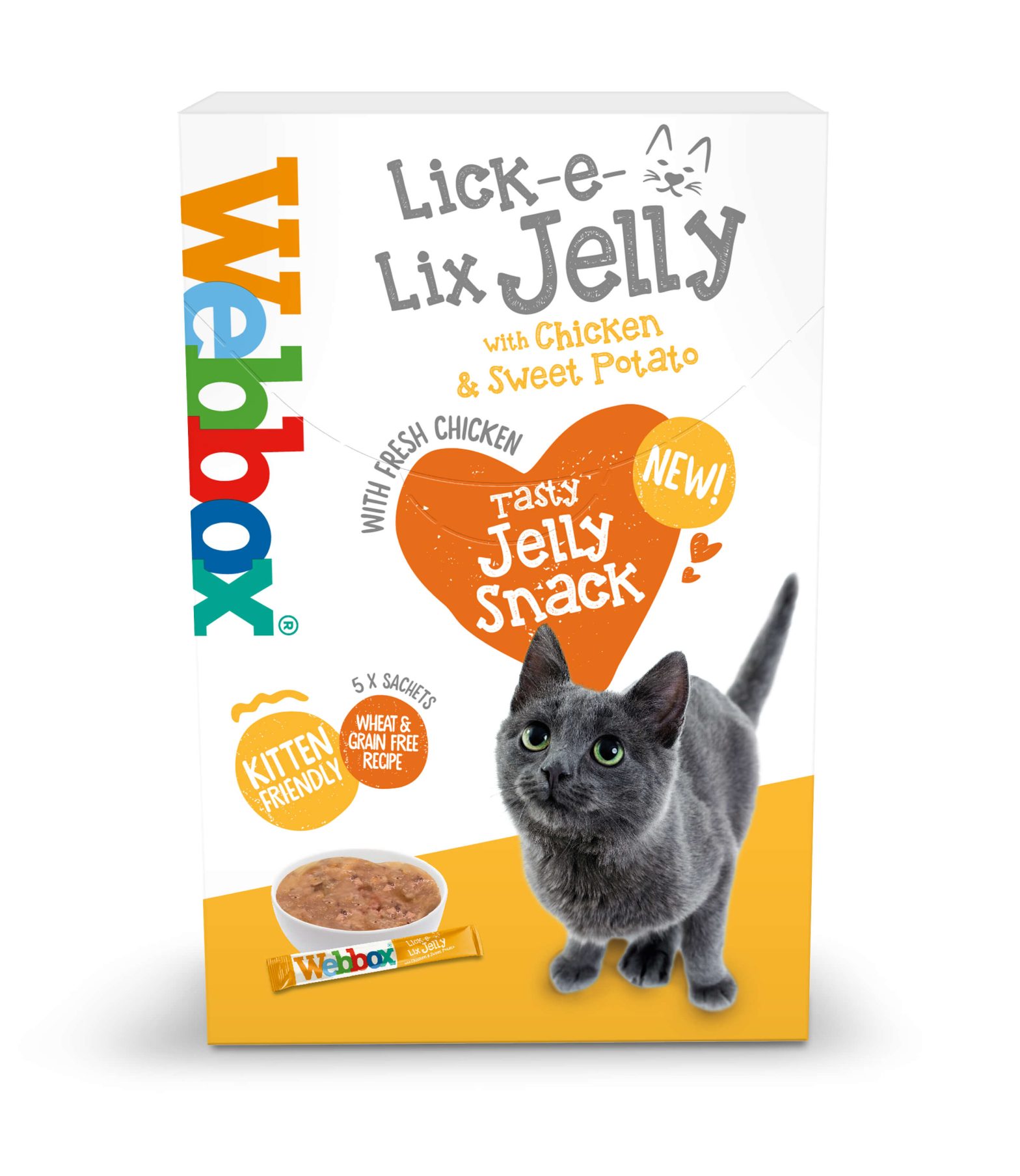 Webbox Lick-e-Lix Jelly, Chicken with Sweet Potato Cat Treats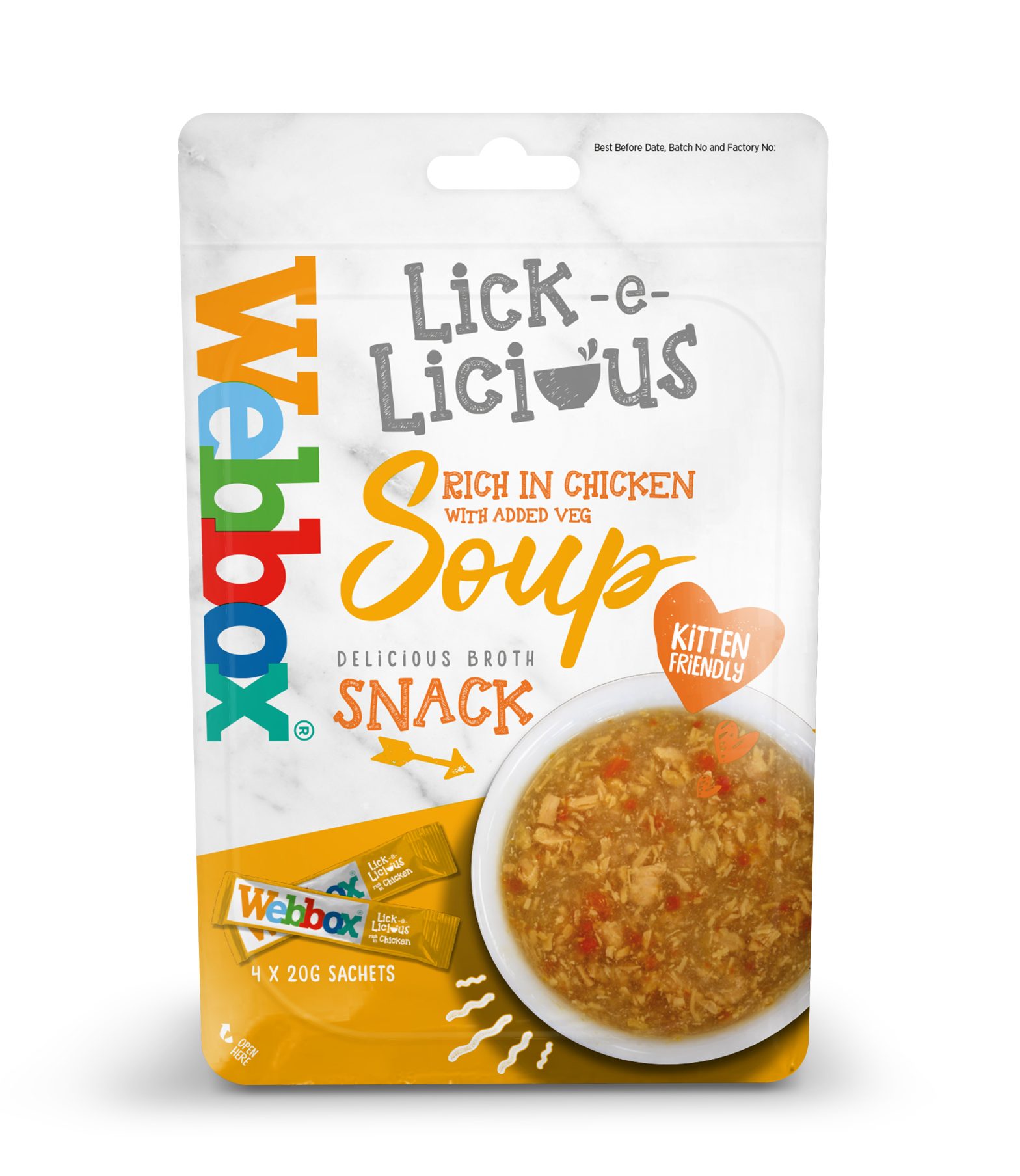 Webbox Lick-e-Licious Chicken Cat Treats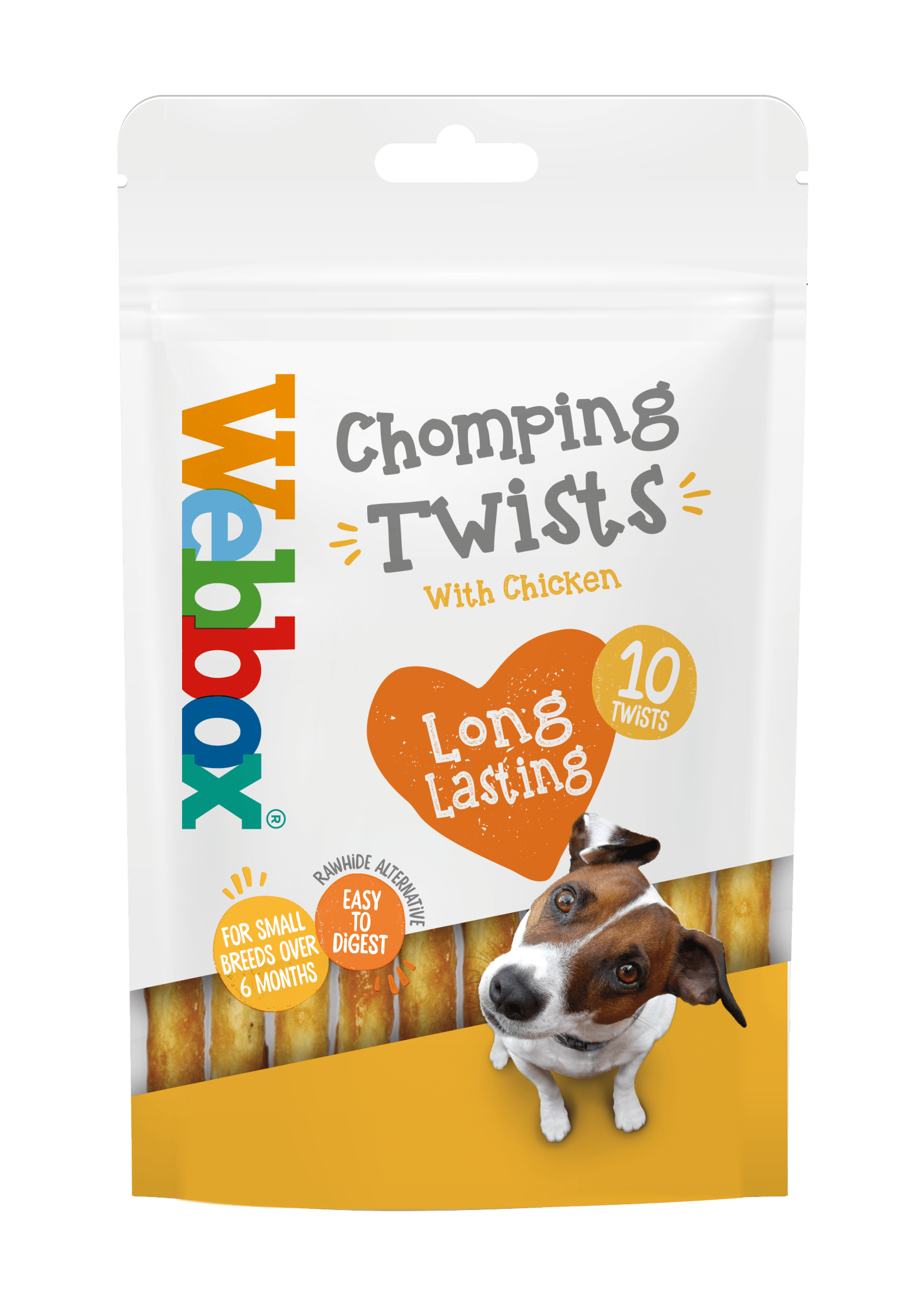 Webbox Twist Sticks Rawhide Alternative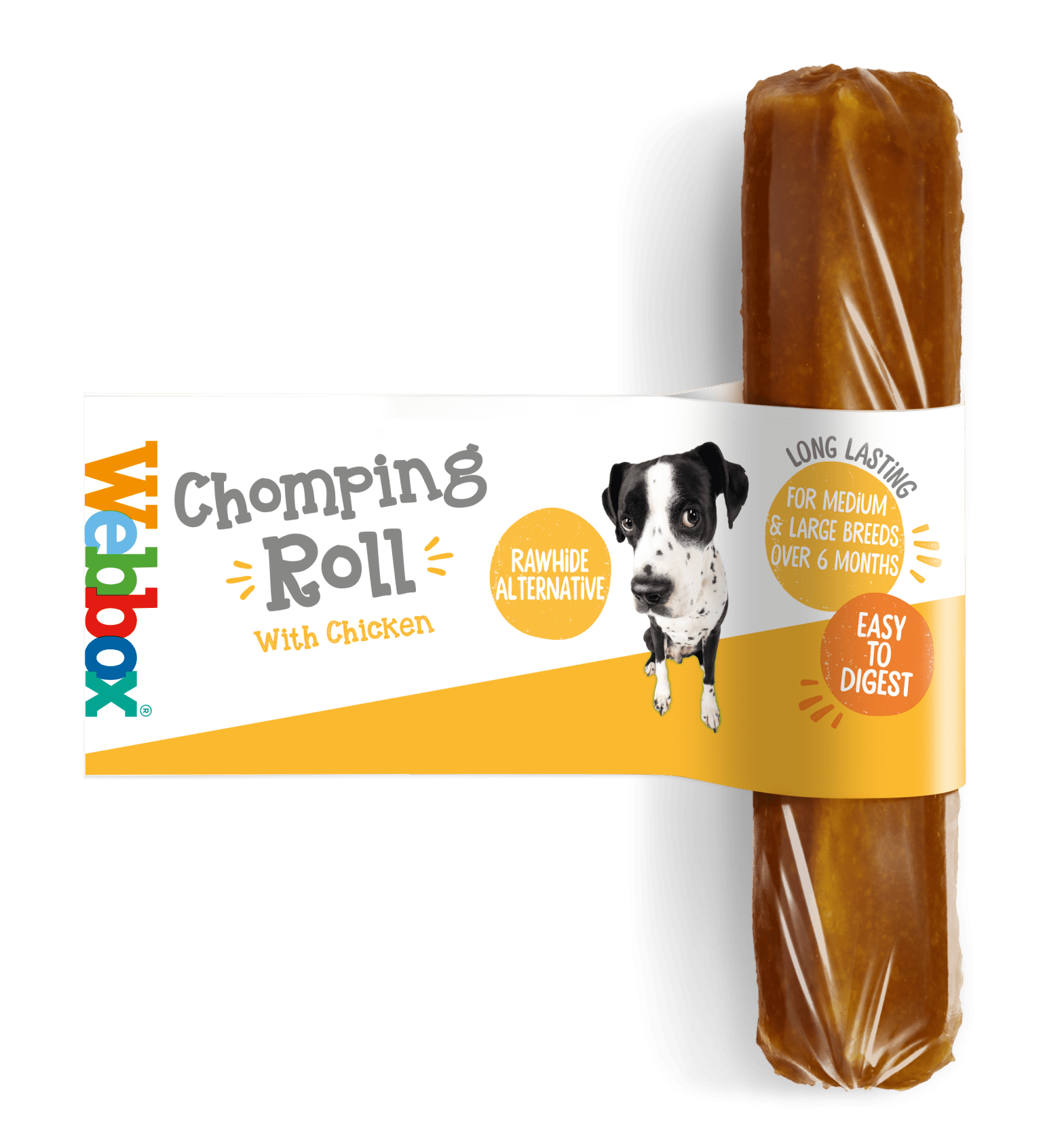 Webbox Chomping Roll Large Rawhide Alternative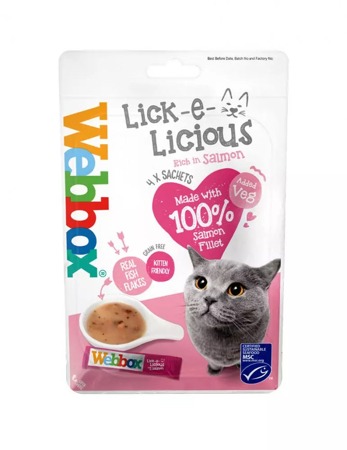 Webbox Lick-e-Licious Salmon Cat Treats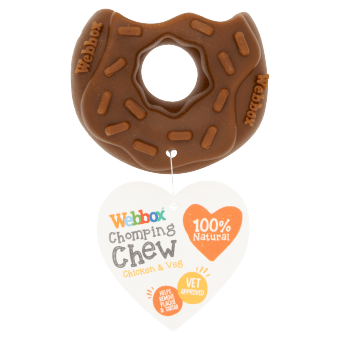 Webbox Chomping Chew Chicken & Veg Doughnut
Get the latest tips 'n' advice
Want to find out interesting facts and get helpful tips?
Need help choosing the right food?
Try our Pet Food Finder.