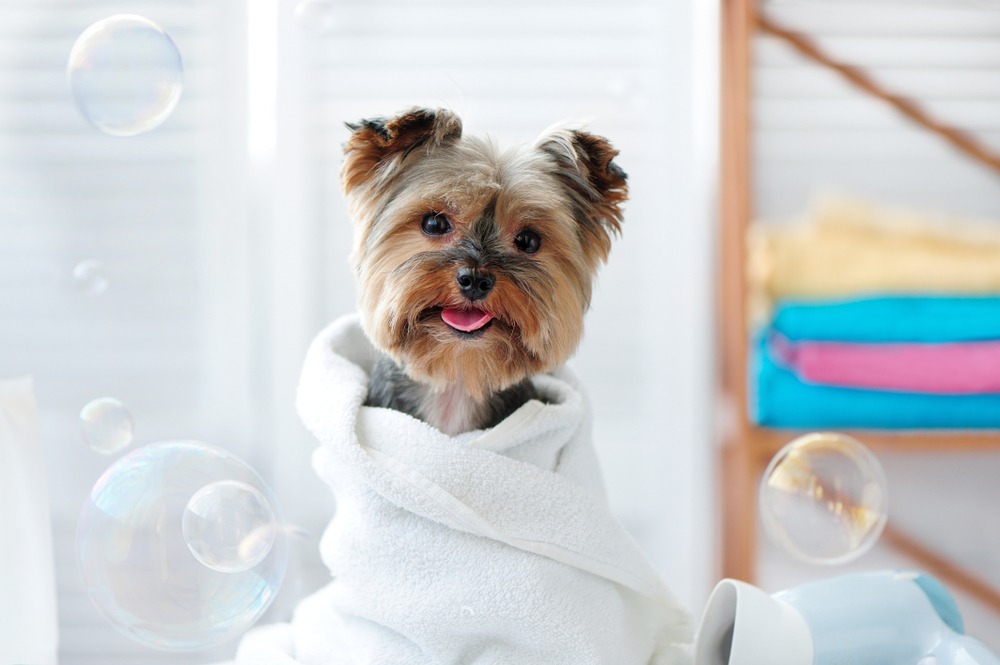 Bathing your puppy might seem daunting but with a little care, preparation and attention, you'll both find it a rewarding experience. While most dogs would rather skip bath time, it's important to learn how to clean your puppy properly and establish a regular cleaning routine. This handy guide has all the information you need to keep your puppy clean, happy and healthy.
How often should I bathe my puppy?
How often you should bathe your puppy depends on its breed, activity level, skin condition and fur type. While some owners will choose to bathe their dogs monthly, others opt for only a few washes a year. It's important to keep your puppy clean but it's essential that you don't wash them too frequently, as this can strip natural oils from their coat and dry out their skin.
You should aim to bathe your puppy at least once every four weeks, but this may vary based on its daily activities and breed. As a general rule, puppies shouldn't be bathed until they're at least four weeks old, while six to eight weeks is better for smaller breeds. This is because little puppies have difficulty regulating their body temperature and will easily grow chilled when wet, even when dried off quickly.
As your puppy grows, their bathing requirements will change depending on their coat. Poodle-type coats require the most bath time, ideally needing to be washed once every two months. Silky and wiry coat breeds require bathing every three months, while double-coated breeds like German Shepherds only need to be washed a couple of times a year. Smooth-coated breeds like Rottweilers may only need a bath once a year.
Brushing your puppy's fur is an essential part of its grooming routine. Regular brushing removes dust and debris from fur and helps keep your dog happy and healthy. You should start brushing your puppy when it's young to get it used to the feeling and make sure you're using the correct brush for their coat type. Aim to brush your puppy's fur at least once a week.
If you don't think your dog will tolerate getting in a bathtub and being washed, you may want to take it to a professional groomer who will bathe your puppy, trim its nails, neaten the fur around its eyes and dry it off. Groomers are particularly useful when it comes to grooming high-maintenance breeds like Poodles, Yorksies, Maltese and Springers.
How to bathe a puppy
The key to successfully bathing a puppy is preparation, so you should assemble all the supplies you need beforehand and place them within easy reach of your bathtub. Some puppies may object to baths when they're frightened, so keeping the doggy shampoo, cotton balls, mineral oils, washcloths and towels out of sight until you're ready to start is best.
It's important to find a calm and quiet place to wash your pup. Owners of small dogs have an advantage in that they can place their puppies in a sink or laundry tub, but if your puppy is larger, put it in a bathtub or get in the shower and use a detachable nozzle. If the weather is nice you can wash your dog with a garden hose, but don't let it stay wet and cold for too long afterwards.
Before starting, make sure that your dog's coat has been thoroughly brushed to remove any knots and tangles. Put cotton buds in its ears to keep out the running water and place towels on the ground to keep your puppy from slipping once you're done. Soak your dog until its fur is completely saturated and lather with a shampoo that's suited to its coat type and skin condition.
The rinsing stage is the most important, as leaving soap in your dog's coat can cause irritation and attract dirt. Take care to rub down the hind and buttocks and ensure that all soap is removed. Stand clear of your dog once you take it out of the bath, as puppies like to dry themselves through movement. If you're drying them with a towel, rub down their fur until the outer layer is thoroughly dry and the inner is dry enough to run your fingers through.
If you're planning to blowdry your dog, turn the appliance on before you start the bath and leave it on the side to help it get used to the noise. Once it's dry, give your puppy a final brush and check for any knots to prevent matted fur. Once you're done, reward your dog for its good behaviour and patience with a puppy friendly treat. Check out our treats page for our amazing selection!
The Webbox Difference
At Webbox, we pride ourselves on seeing the world from a dog's point of view, so we can understand what they want – not just what they need. We put our love, playfulness and excitement into everything we make, offering fantastic food and tempting treats designed to help keep your puppy happy and healthy. For tasty treats and chomping chews, shop our puppy food range today.

Shop for Dogs
Personalise your search:
Shop for Cats
Personalise your search: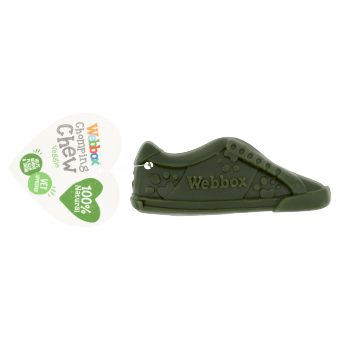 Webbox Chomping Chew Garden Shoe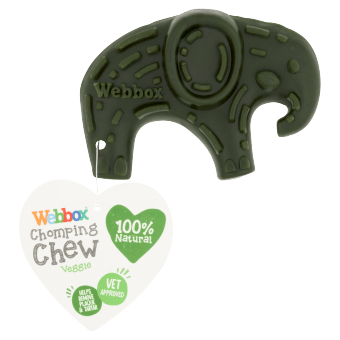 Webbox Chomping Chew Veggie Elephant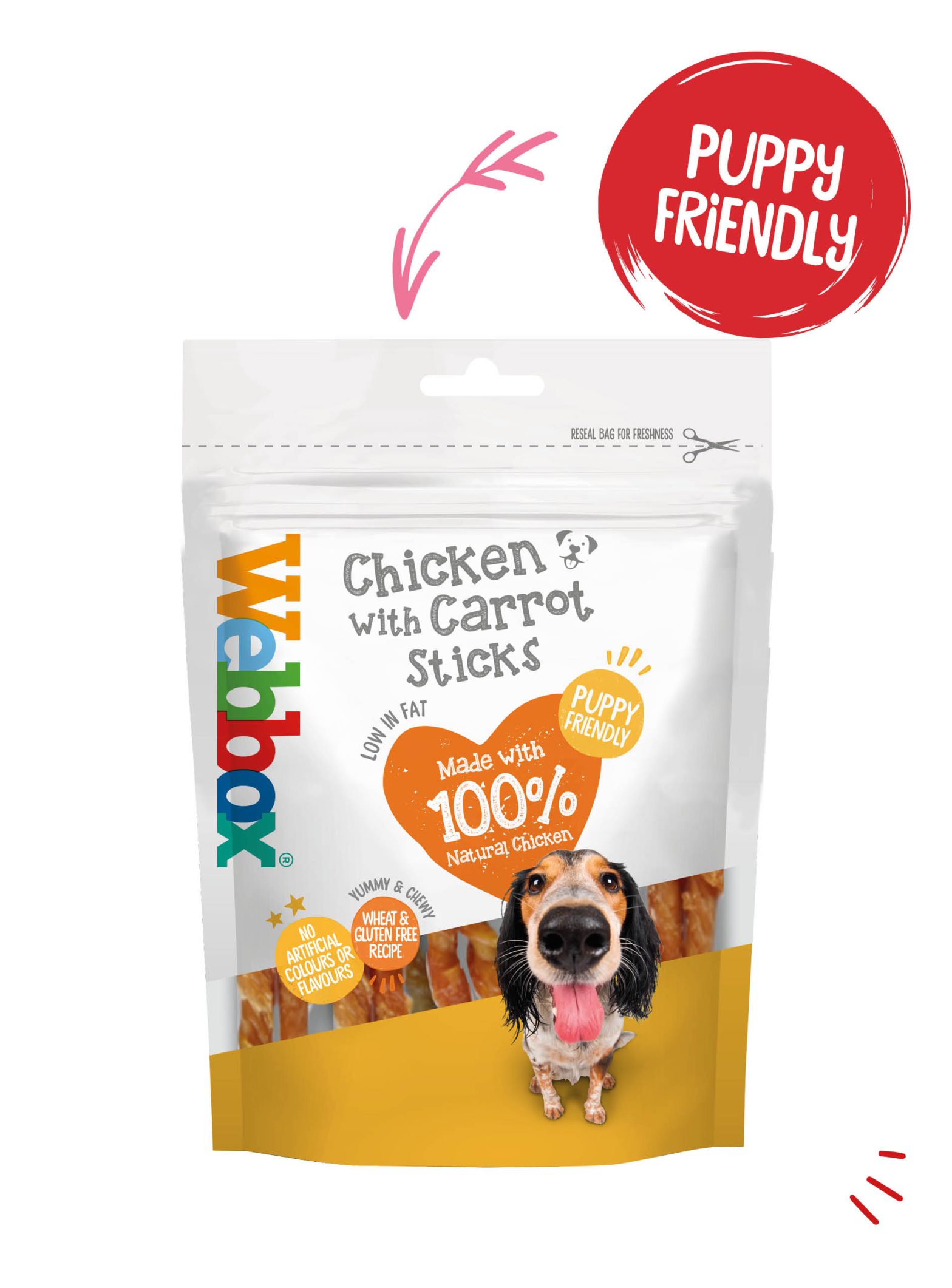 Webbox Chewy Chicken with Carrot Sticks Dog Treats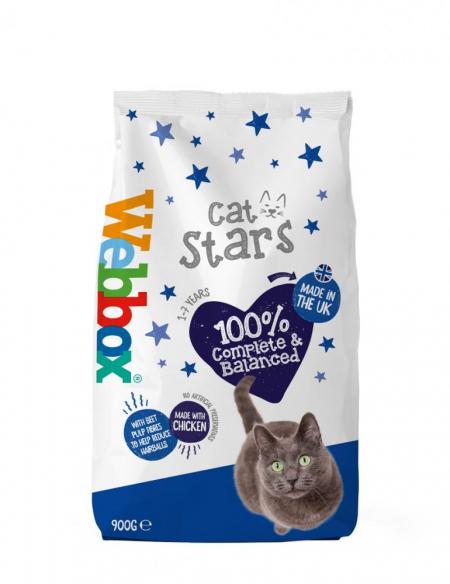 Webbox Cat Stars Chicken Dry Cat Food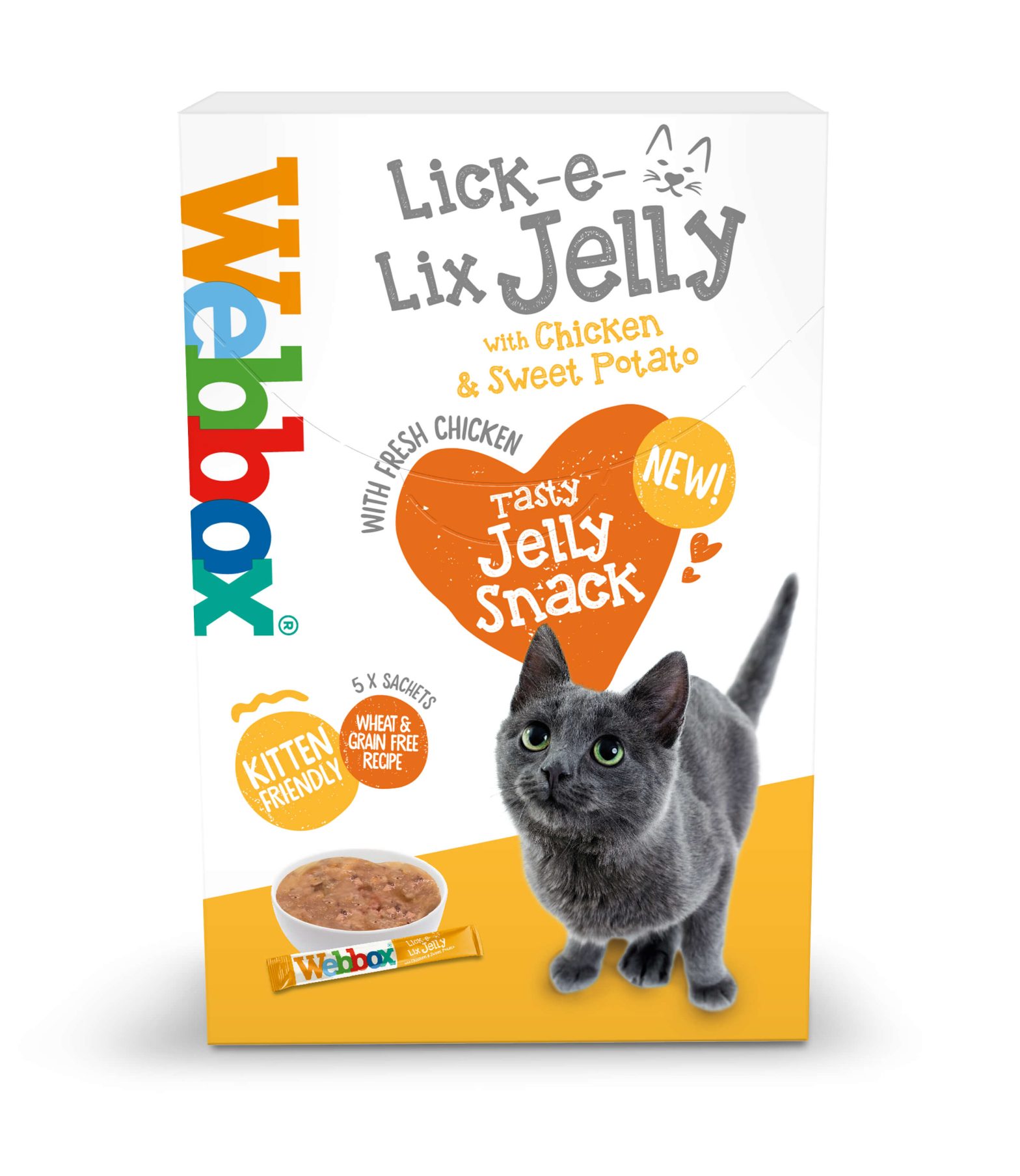 Webbox Lick-e-Lix Jelly, Chicken with Sweet Potato Cat Treats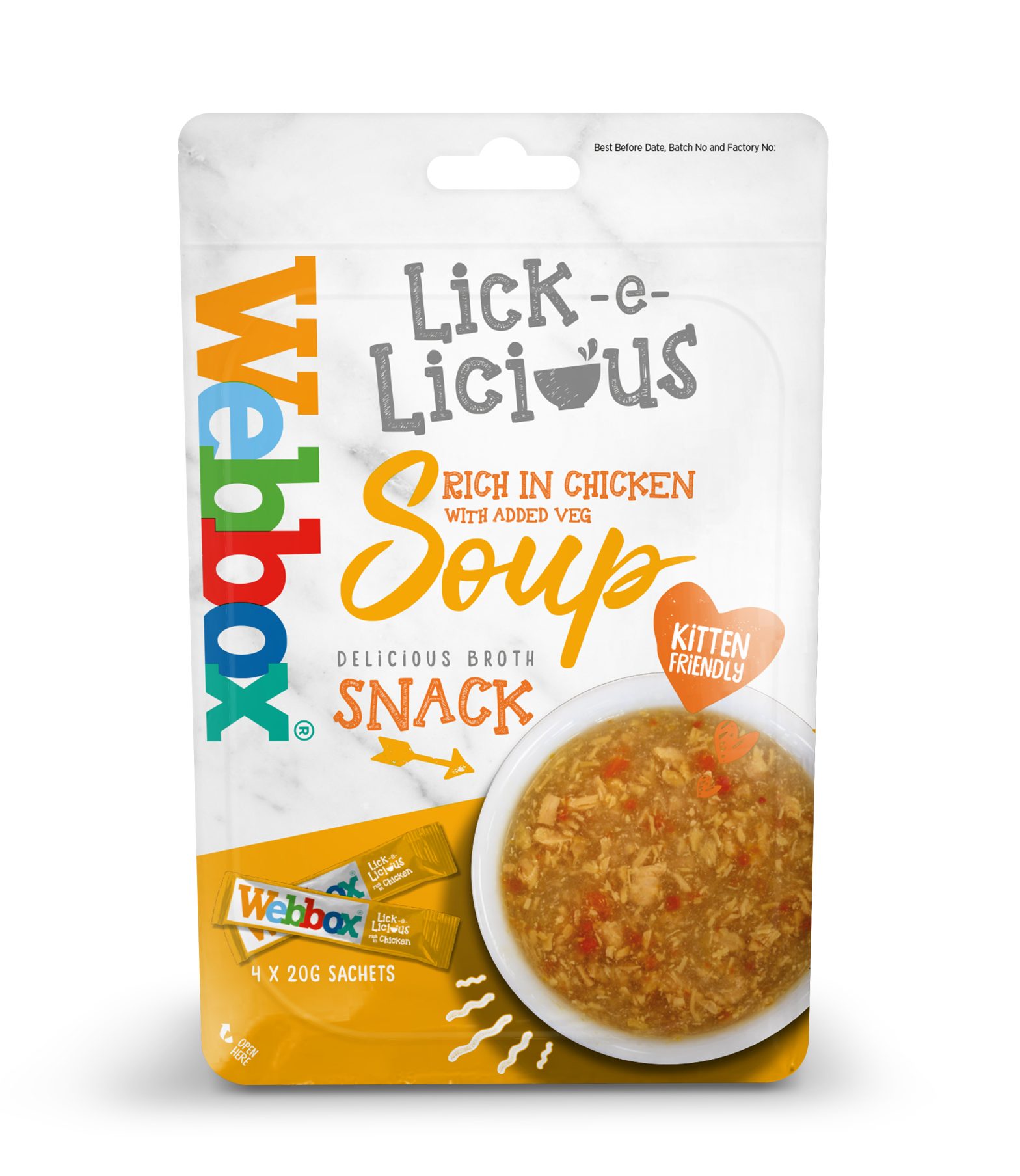 Webbox Lick-e-Licious Chicken Cat Treats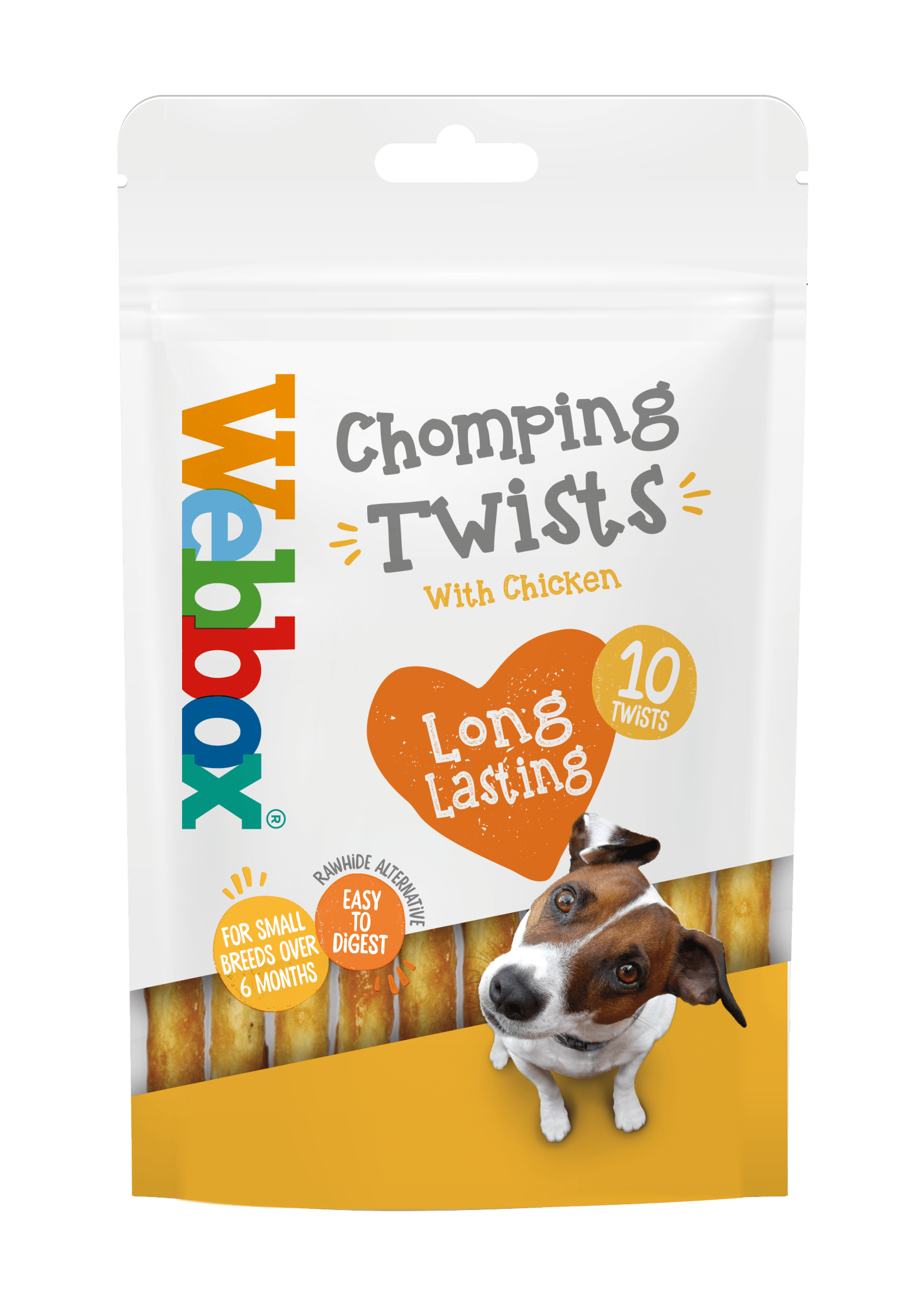 Webbox Twist Sticks Rawhide Alternative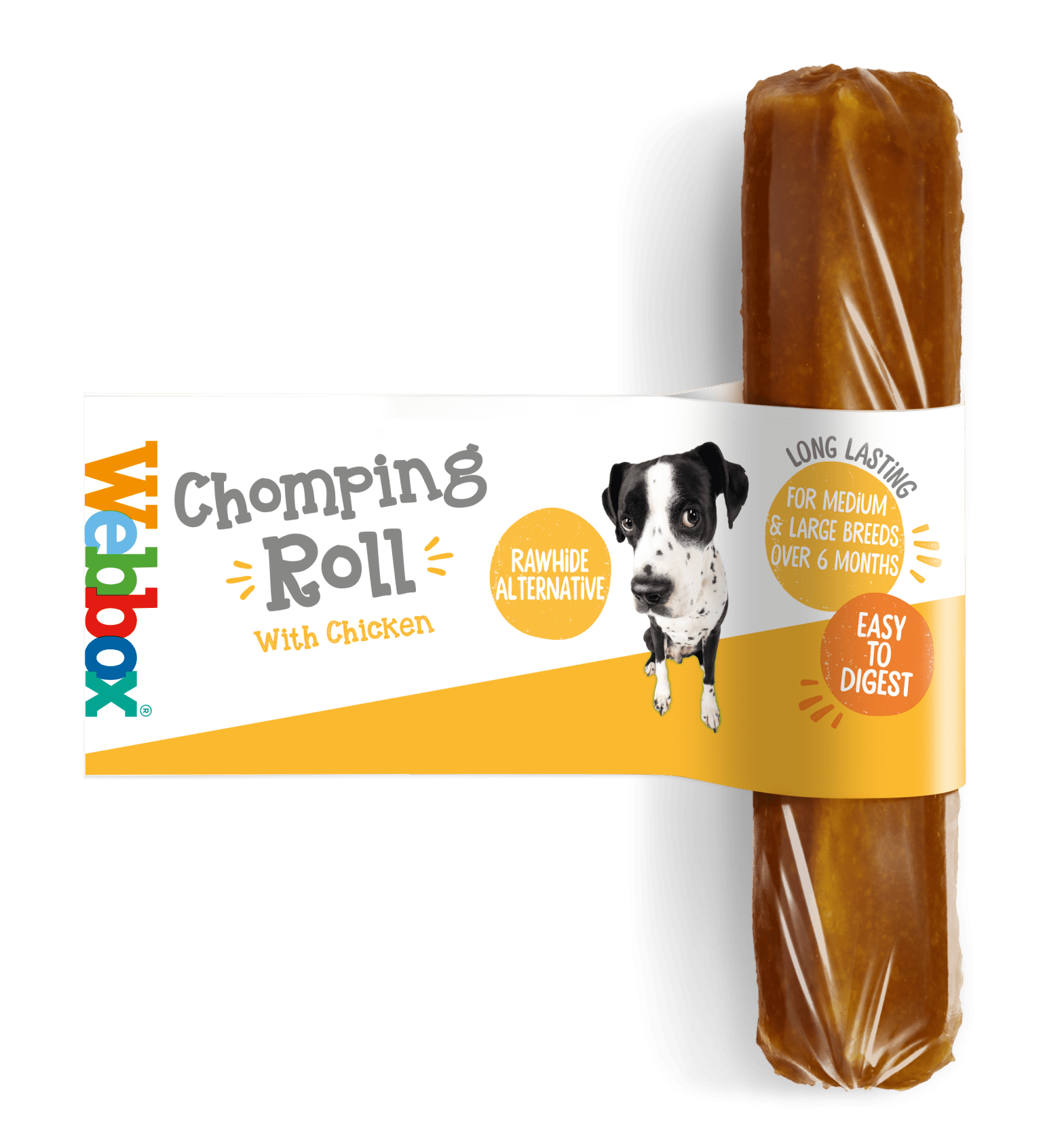 Webbox Chomping Roll Large Rawhide Alternative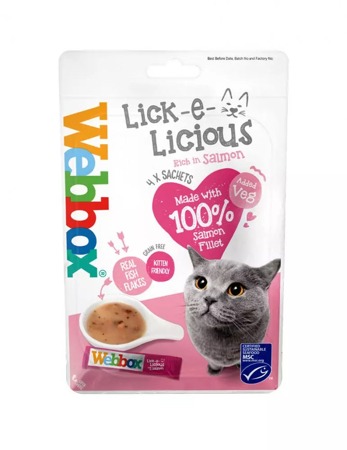 Webbox Lick-e-Licious Salmon Cat Treats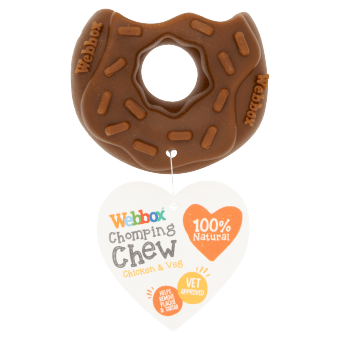 Webbox Chomping Chew Chicken & Veg Doughnut
Get the latest tips 'n' advice
Want to find out interesting facts and get helpful tips?
Need help choosing the right food?
Try our Pet Food Finder.