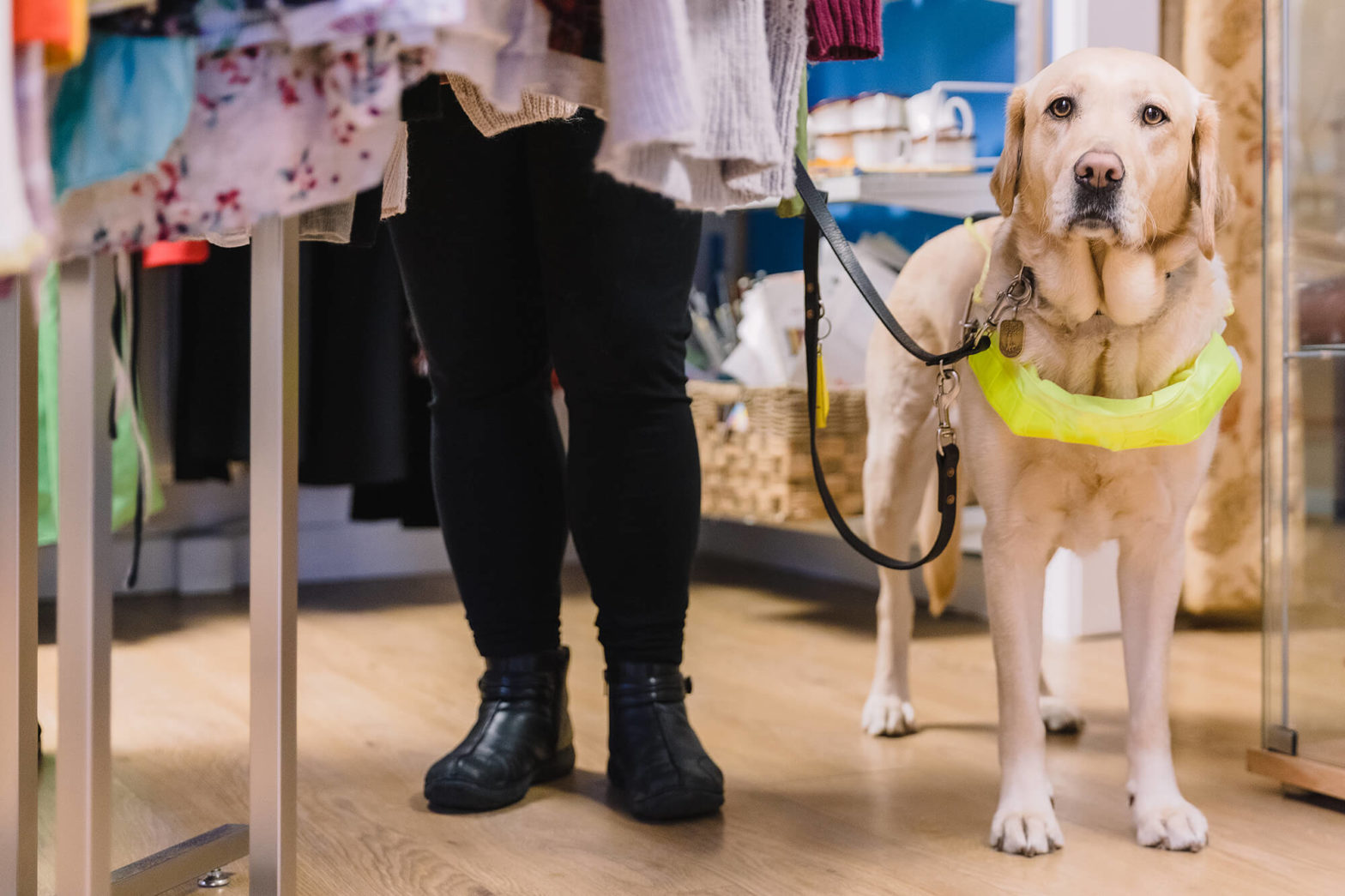 Not all heroes wear capes…some of them wear harnesses! There are no other creatures on earth quite like guide dogs and here at Webbox, we appreciate the work they do for people with sight loss and find their daily routines truly fascinating. If you're curious about what a guide dog gets up to and want to find out more about their training and capabilities, then read on! We give you: a day in the life of a canine superhero.
At home
Guide dogs are very much like other dogs in that they like getting a good night's sleep and enjoying a hearty breakfast in the morning. Guide dogs don't actually wear their harnesses whilst in the home; they're off duty and can relax, snooze or play with their toys just like any other family dog.
Out and about
Guide dogs really get their chance to shine when they're in their working harness and out in the world. They help their owner navigate unpredictable environments and act to both assist and protect them from any harm that might come their way. They're specifically trained to look out for obstacles on the pavement and stay on a straight course unless there's something blocking their path. Guide dogs know to stop at street corners and await instruction and they also know to judge the dimensions of doorways and overhead obstructions so their owner doesn't walk into anything. They can learn to find different shops, crossing points or other places. They really are that clever!
Guide dogs are always on the lookout for any situations that may put their owner in danger. For example, a person with sight loss may think that a road is clear to cross, but their guide dog will see that cars are beginning to move and so they will stop their owner from moving forwards until it is completely safe to do so.
Typically, guide dogs accompany their owners on trips to the office, on public transport, to cafes and restaurants and to the supermarket, but the sky's the limit on where the person would like to go. The decision making ultimately falls with the guide dog owner- a guide dog doesn't have built-in GPS after all!
Guide dogs can even accompany their owner during the most important moments in life, like walking down the aisle! Read about Stacey & Toffee's story here.
The partnership
The partnership between someone and their guide dog is perhaps the most interesting part about life as a guide dog. Despite the fact that owners have a vision impairment, they are still calling the shots while out and about with their dog. The harness worn by the canine superhero provides the owner with a significant amount of feedback and they are able to feel the dog's responses and therefore anticipate what the dog might be seeing.
The partnership between the duo is established through an intensive five week training course, where the owner and guide dog learn how to work together,  developing a bond and sense of mutual trust. Both the guide dog and the owner need to learn how to understand each other. Visit Guide Dogs UK for more information about the training course.
Ultimately, the partnership goes beyond the needs of having a vision impairment- guide dog owners develop great relationships with their dogs and couldn't see life without them once they become a part of their routine and family!
Exercise
Like all dogs, guide dogs need plenty of exercise. An important part of a guide dog's day is getting out and about and guiding their owner to all sorts of different places. They also get to play with other dogs in the park and often enjoy a roll around in the mud.
Exercise is essential for keeping guide dogs fit and healthy and a good diet is a high priority too. Guide dogs have very important jobs so fuelling them with the right kind of dog food couldn't be more important.
All dogs need a balance of protein, carbohydrates, vitamins and minerals so owners are advised to ensure they're feeding their dog the right food, in the right amounts for their size and weight.
What do all guide dogs have in common?
It takes a certain kind of pooch to be a guide dog. Most guide dogs are Labrador Retrievers, golden retrievers or cross breeds between these breeds. A small number are German Shepherd dogs and Labradoodles. An exceptional level of intelligence is of course necessary, but guide dogs also need to be willing to learn and be keen to please. It's also important for them to be able to retain their focus, even when there are a lot of distractions such as other dogs, cats and food. Not all dogs can resist these temptations so it takes a very special pup to become a canine superhero!
To find out more about canine superheroes visit Guide Dogs UK.

Shop for Dogs
Personalise your search:
Shop for Cats
Personalise your search: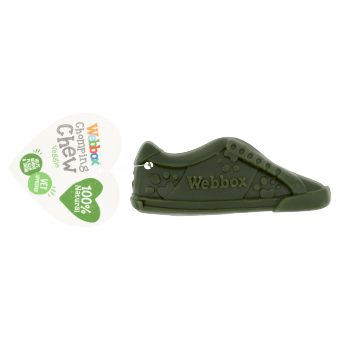 Webbox Chomping Chew Garden Shoe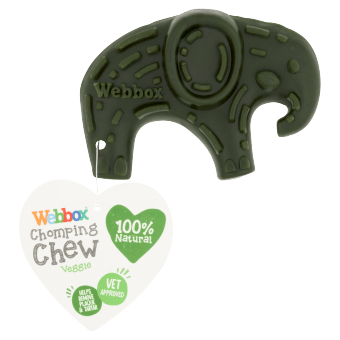 Webbox Chomping Chew Veggie Elephant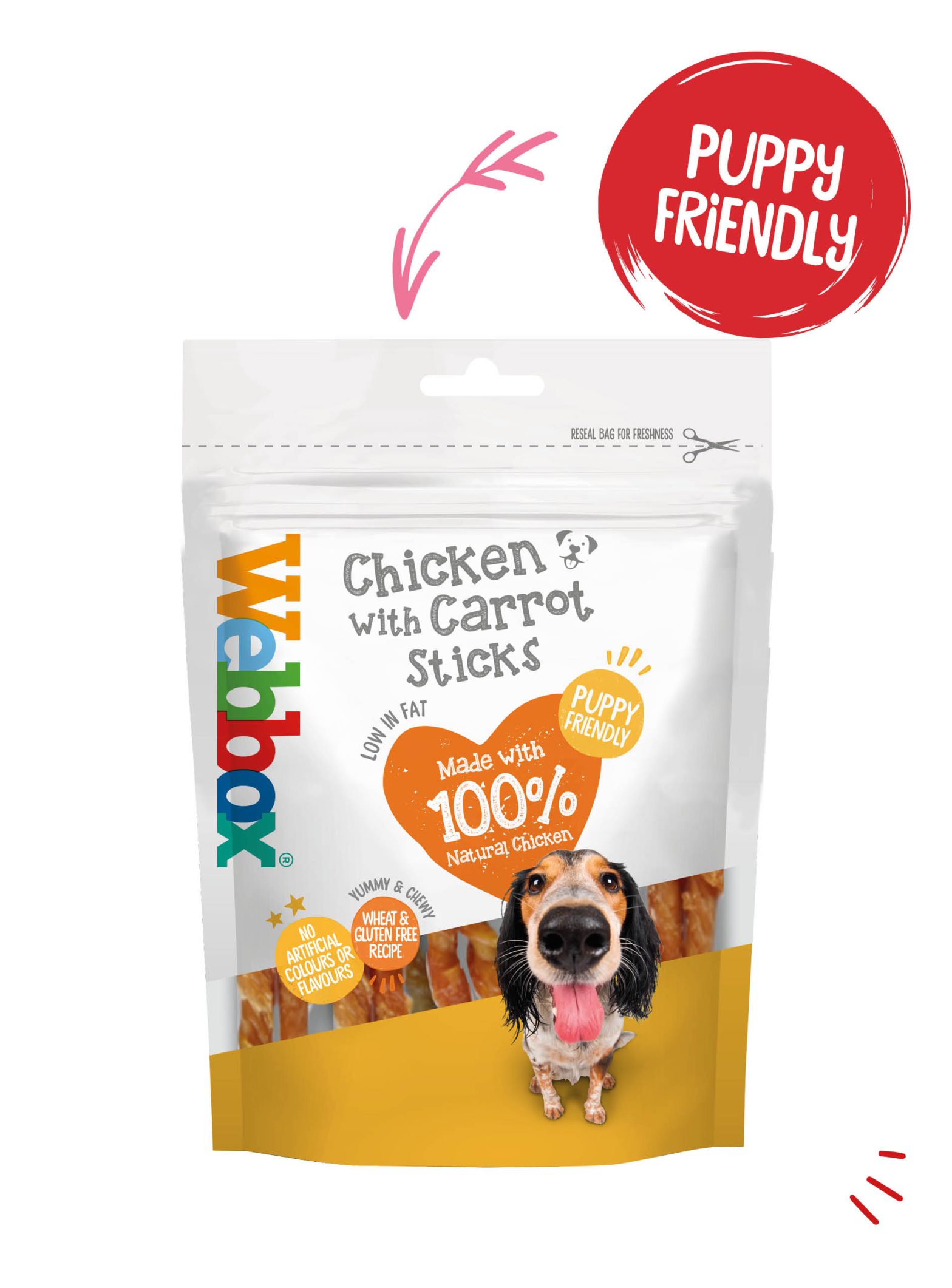 Webbox Chewy Chicken with Carrot Sticks Dog Treats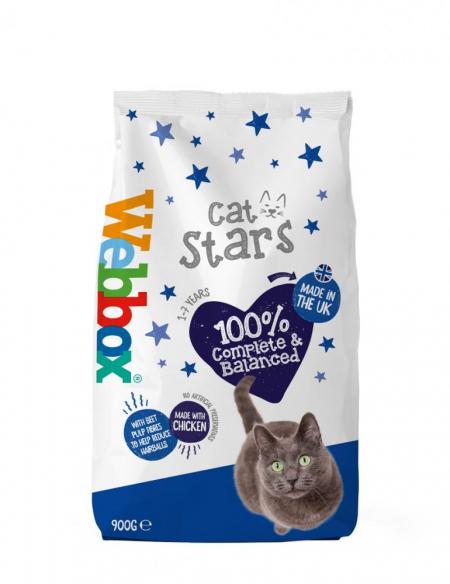 Webbox Cat Stars Chicken Dry Cat Food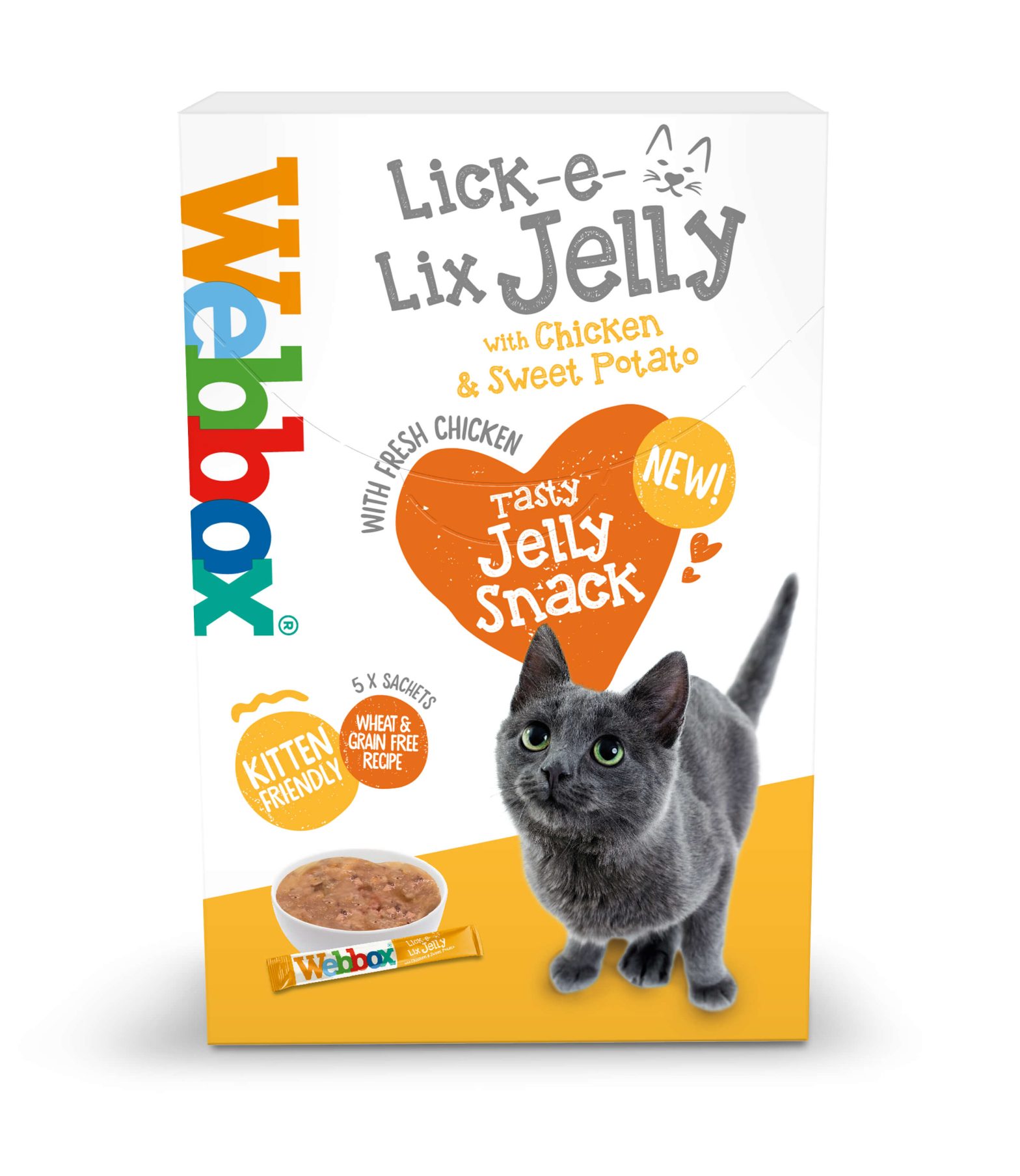 Webbox Lick-e-Lix Jelly, Chicken with Sweet Potato Cat Treats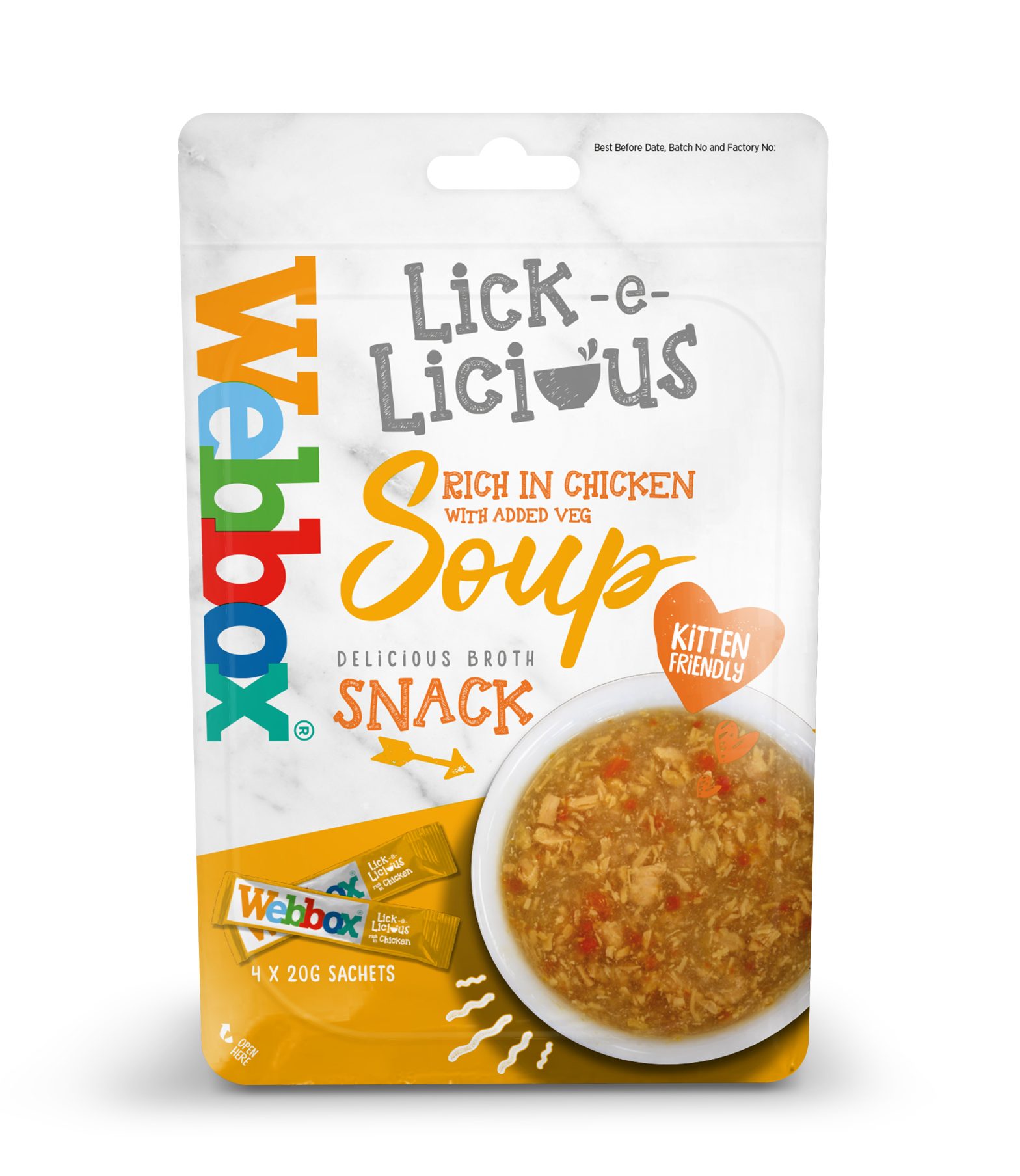 Webbox Lick-e-Licious Chicken Cat Treats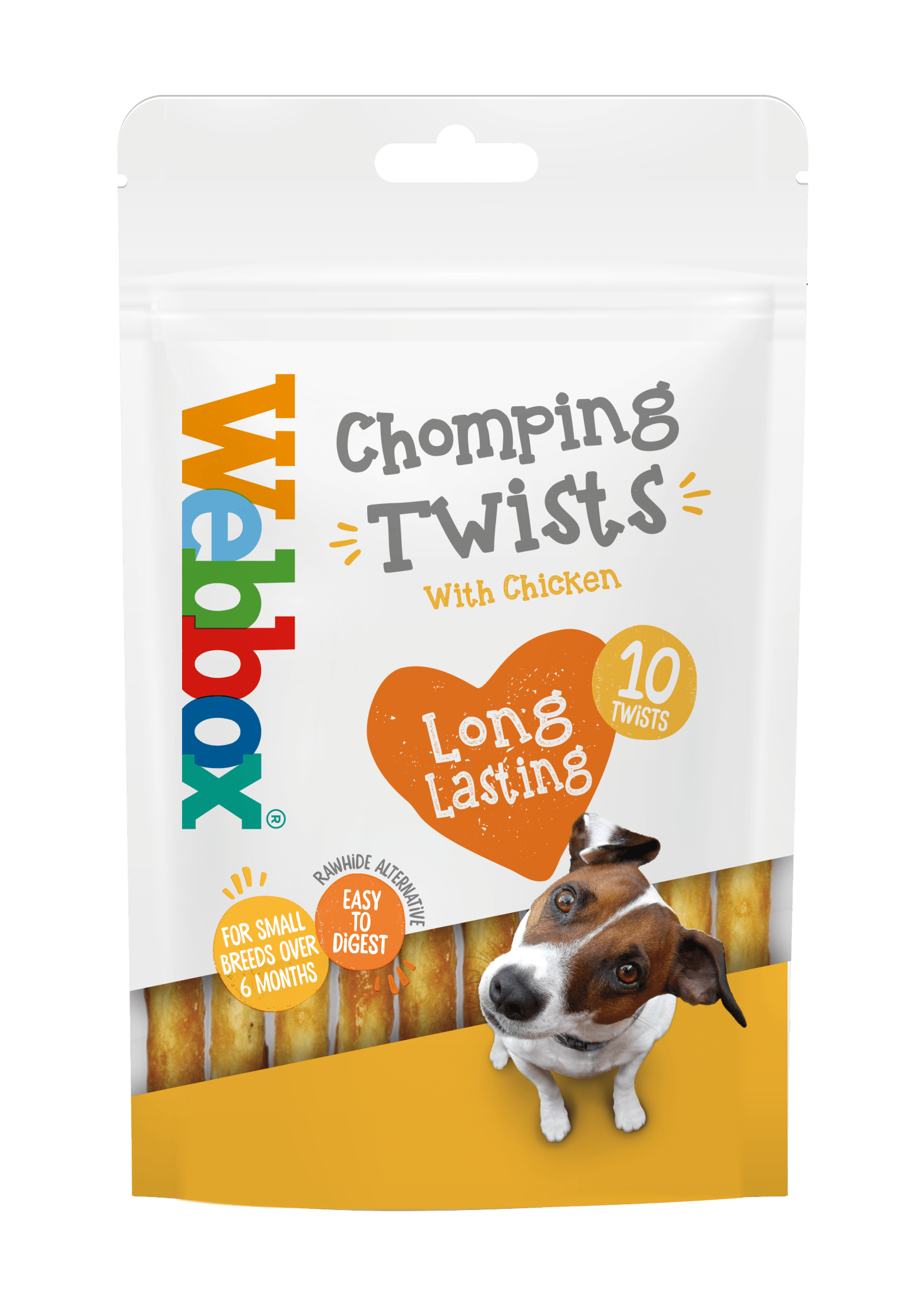 Webbox Twist Sticks Rawhide Alternative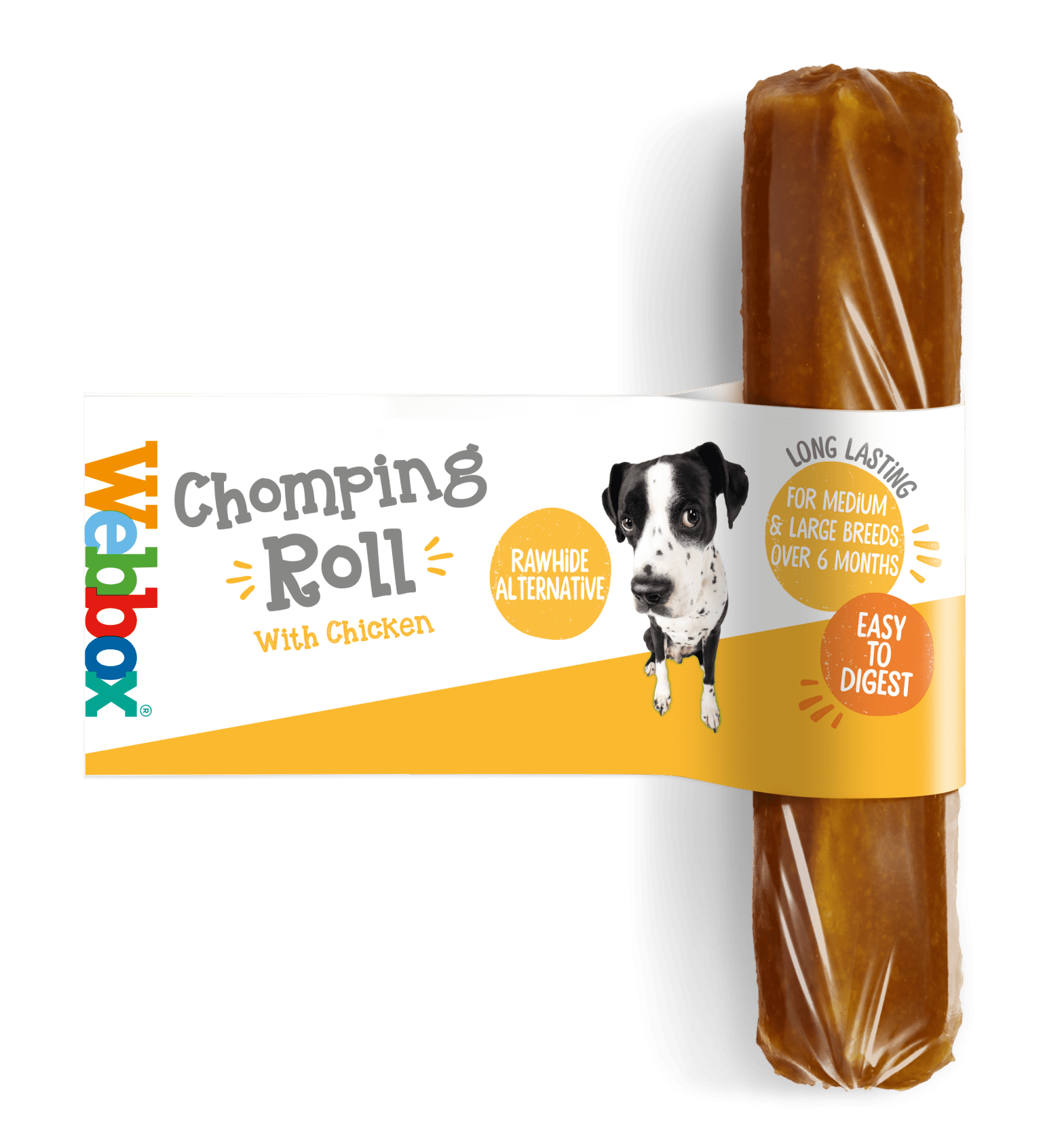 Webbox Chomping Roll Large Rawhide Alternative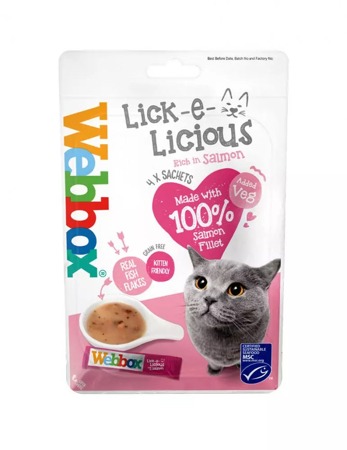 Webbox Lick-e-Licious Salmon Cat Treats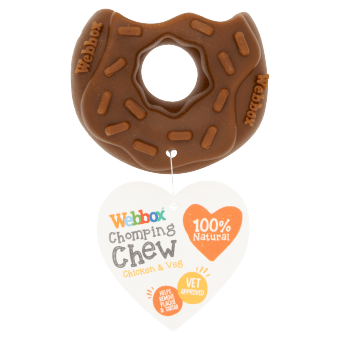 Webbox Chomping Chew Chicken & Veg Doughnut
Get the latest tips 'n' advice
Want to find out interesting facts and get helpful tips?
Need help choosing the right food?
Try our Pet Food Finder.