Spring is finally in sight! We are approaching that time of year when the weather can't make up its mind but this shouldn't stop us enjoying a nice stroll with our furry friends. There are many beautiful locations that can make rainy walks much more enjoyable for both you and your dog, not forgetting allowing your pet to enjoy their daily exercise and get their business done – just remember the rain-proof jackets!
Yorkshire
Scarborough Castle, North Yorkshire
Scarborough Castle has the perfect surroundings for walkies, but if the rain starts to get too much for you and your furry friend you can visit the castle's 12th-century ruins. While you're taking cover in the castle enjoying the internal views you can also enjoy a panorama of the Yorkshire coastline.
Stoodley Pike, West Yorkshire
Stoodley Pike is located on the tops of the Yorkshire towns of Hebden Bridge and Todmorden. Once you finish your walk and the rain has really got to you and your pooch you can visit the Shepherds Rest which is a dog friendly pub welcoming you and your fur baby. Sit back, relax and enjoy a homemade meal to keep you warm whilst your four-legged companion can tuck into some treats.
Dick Turpin's Dog Walk, North Yorkshire
York is a great place to take your dog, this walk isn't just a walk it also has a story attached to all the stop points marked along the trail. Once the rain has started to fall too much for you and your fur baby you can walk to Osbornes @68 that even has a menu for your dog to choose their own snacks.
North West
Derwentwater, Lake District, North West
This Lake District walk is perfect for you and your pooch and is even beautiful in the rain. This location is perfect if you're a Star Wars fan as it is the backdrop of Star Wars VII: The Force Awakens. This walk is on flat and easy paths making it easier on yours and your furry friends legs even if it is a 10 mile walk.
Williamson Park, North West
Williamson park is located in Lancaster and is a great family day out for you and your four legged friend. You can enjoy panoramic views of Morecambe bay, a butterfly garden and a great cafe that welcomes everyone, especially your pooch.
Sticklebarn & the Longsdales, North West
Just a one-hour car journey from Lancaster, this location is a favourite due to its variety of walking trails. To keep it short and sweet when the spring weather takes a turn for the worst, the Blea Tarn trail is the shortest walk. This stunning route leads through the forestry providing a little shelter from the rain. There's no need to be afraid of the mud as the dog-friendly Sticklebarn pub is fully prepared for messy dogs, with towels on hand to dry off your doggo!
North East
Summerhill Country Park, North East
This route is located in Hartlepool and is the perfect walk for all the family whatever the weather. If the walk is just too much for you and your pup then there is a fantastic dog groomers yards away from the entrance to let your pooch have a pamper. If you are feeling peckish after then you can make your way to the 9 Anchors, a dog friendly pub that will accommodate your four legged companion as much as they will you.
Waldridge Fell, North East
Waldridge Fell is full of woodland walks for you and your dog to enjoy even through the rain. Once you have finished your walk you can stay nearby in a dog friendly cottage where you can rest their tired paws and relax in the comfort of your cosy cottage.
Durham Riverside and Woods, North East
Durham riverside is a big part of the city and many locals say that it is something you need to see while you're in the area. The riverside walk is amazing to experience come rain or shine. The walk only takes an hour to complete so is perfect for more senior dogs or puppies that are still getting used to the great outdoors.
East Midlands
Sherwood Forest, East Midlands
When visiting Nottingham you have to visit Sherwood Forest and see how the trail has been adapted to fit the Robin Hood story line and you can even visit his hiding place. This walk is approximately 2 hours long so we would suggest wearing your biggest coat! You're really missing out if you haven't yet been to Sherwood Forest and you live in the Nottingham area as it is only a 45-minutes car journey from Nottingham town centre.
Hambleton Peninsula, Rutland Water, East Midlands
This walk is perfect for those dogs that love a long walk. This route is most famous for the variety of birds that reside here so is perfect if you love bird spotting with your fur baby. This route follows the lake surrounding the location so you may be able to see some other adorable animals in the water.
Wollaton Park, East Midlands
Wollaton Park is located in the centre of Nottingham and is perfect for all walkers as there are two different route options. You can walk up to the hall grounds or you can take a stroll around the lake. Whichever option you choose it doesn't matter as there is still a cafe at the end no matter how long your walk was, that allows you to dry off and is also dog friendly to all your furry companion to dry off too.
West Midlands
Dimmingsdale Valley & Furnace Forest, West Midlands
Forests offer beautiful scenery and as a bonus can also offer some shelter on rainy days! If you haven't yet visited Dimmingsdale with your dog, you're missing out! It's just a 35-minute car journey from Stoke-on-Trent city centre. If you're looking to hide away from the spring showers, you can take shelter in one of the huts or enjoy a tasty snack in the dog-friendly restaurant!
Lickey Hills County Park, West Midlands
This park has multiple different routes to suit all walking abilities.The park has a route called the sculpture route where you will find a variety of sculptures and they all have stories behind them. This walk would be perfect if you're also planning on bringing the kids as there is plenty to see and do.
Oakley Wood, West Midlands
This walk is perfect for pups that love getting muddy as it takes you through the woodland. If you try this walk in spring you'll witness the carpets of bluebells as you're walking which is an experience you don't want to miss!
Eastern England
Wells-Next-The-Sea Beach, Eastern England
If you want to avoid your pup coming home covered in mud you could opt for this beach walk. And if they love the water, you can even let them have a splash in the sea! The Beach Café makes Wells-next-the-Sea Beach in Norfolk the pawfect place for a spring walk. If you're heading over to the café before your walk, they have Ruff and Tumble coats available to keep your dog warm and dry. This one is ideal if you're looking for an escape from the busy city; this beach is just over an hour drive from Norwich city centre.
Pound Lane Woods, Eastern England
Pound Lane Woods also known as Thorpe Woods is located on the norfolk and suffolk border. It is perfect for those who love a woodland walk but also love an overnight stay in a pet friendly cabin in the woods. This is perfect for when the rain is not on your side and you and your pooch need a cuddle in front of the fire to dry off.
South East
Crystal Palace Park, South East England
Only a 20-minute ride on the tube from London Bridge Station or Victoria Station, you'll be instantly transported away from the hustle and bustle of the big smoke. Crystal Palace Park is famous for its history, dating back to the 19th century, you can take a walk on the Italian terraces to enjoy the antiquity and views, stroll through the trees and if you're with the kids the unique statues in the Dinosaur Court can make your walk much more exciting. On dry days you can even explore the maze!
Hamstreet Woods, South East England
This location is perfect for all those dog walkers who don't mind getting a little bit muddy along with their puppy. This walk is definitely worth all the muddy boots as the woodland is amazing and shouldn't be missed by anyone!
Pluckley Walk, South East England
This walk is definitely made for paw-rents that love a horror film as Pluckley village was nominated the most haunted village by Guinness World Records. So if you're an avid ghost hunter this is definitely the place for you.
South West
Hustyn Woods, South West England
This walk has many trails and tracks to choose from making it popular with walkers and cyclists. This walk is perfect for half term when you want to spend the day with your family and the spring weather has left you stuck with what to do. This walk is surrounded by nothing but fields leaving you and your family to enjoy all the peace you possibly can during your spring walk.
Bincombe Geocache Trail, South West England
This trail is great for those interested in Dorset's history as well as providing plenty of fun for your four-legged friend. You can choose to be led by the Dorset Youth Association on this walk which involves local children aged between 8-9 years old telling you all the fascinating ancient stories along the route.
Luxulyan Valley, South West England
Luxulyan Valley is a wooded valley located in Cornwall and is packed with fun events such as a winter walk amongst the trees. This walk seems targeted at those who love a walk and want to walk with other people rather than just them and their fur baby.
Have you been on one of these walks before or have you been because of this blog post? Don't forget to head over to our Instagram to share your stories with us if you have been as we would love to hear about your experience.

Shop for Dogs
Personalise your search:
Shop for Cats
Personalise your search: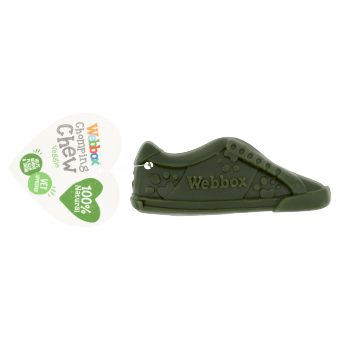 Webbox Chomping Chew Garden Shoe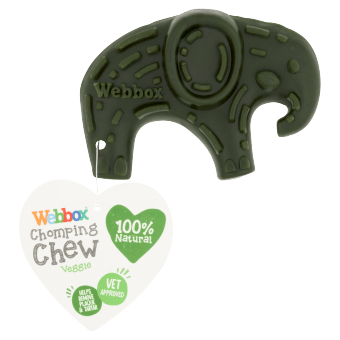 Webbox Chomping Chew Veggie Elephant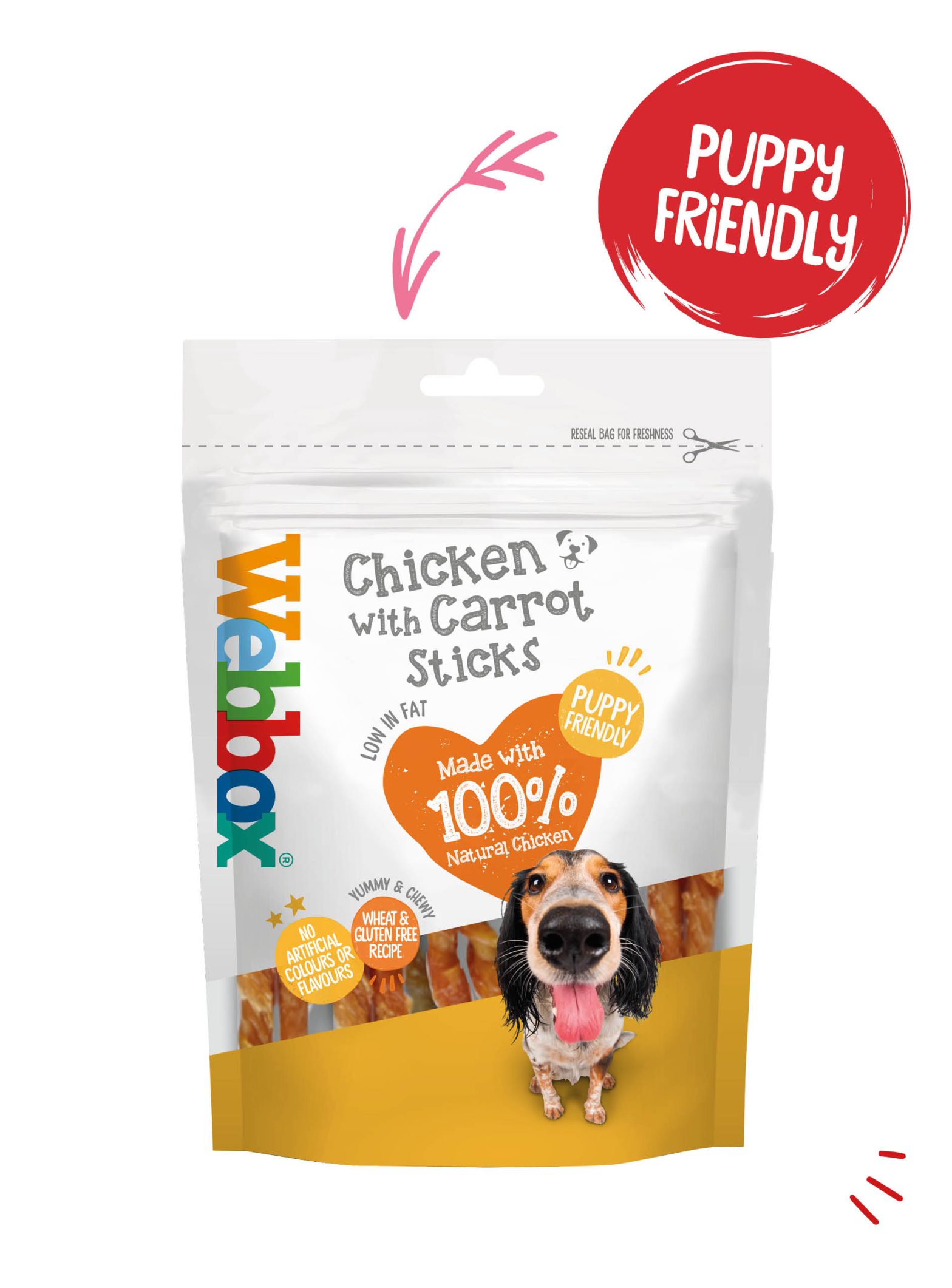 Webbox Chewy Chicken with Carrot Sticks Dog Treats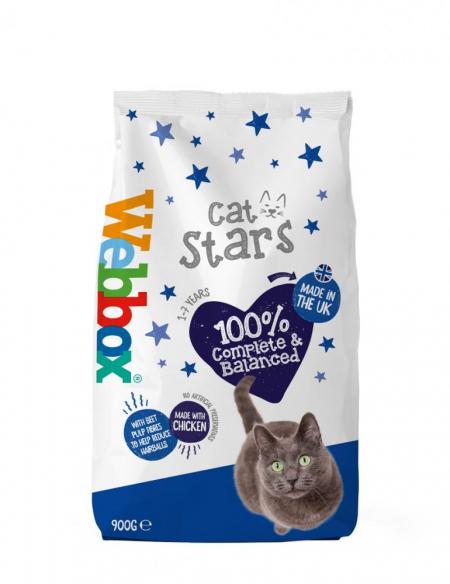 Webbox Cat Stars Chicken Dry Cat Food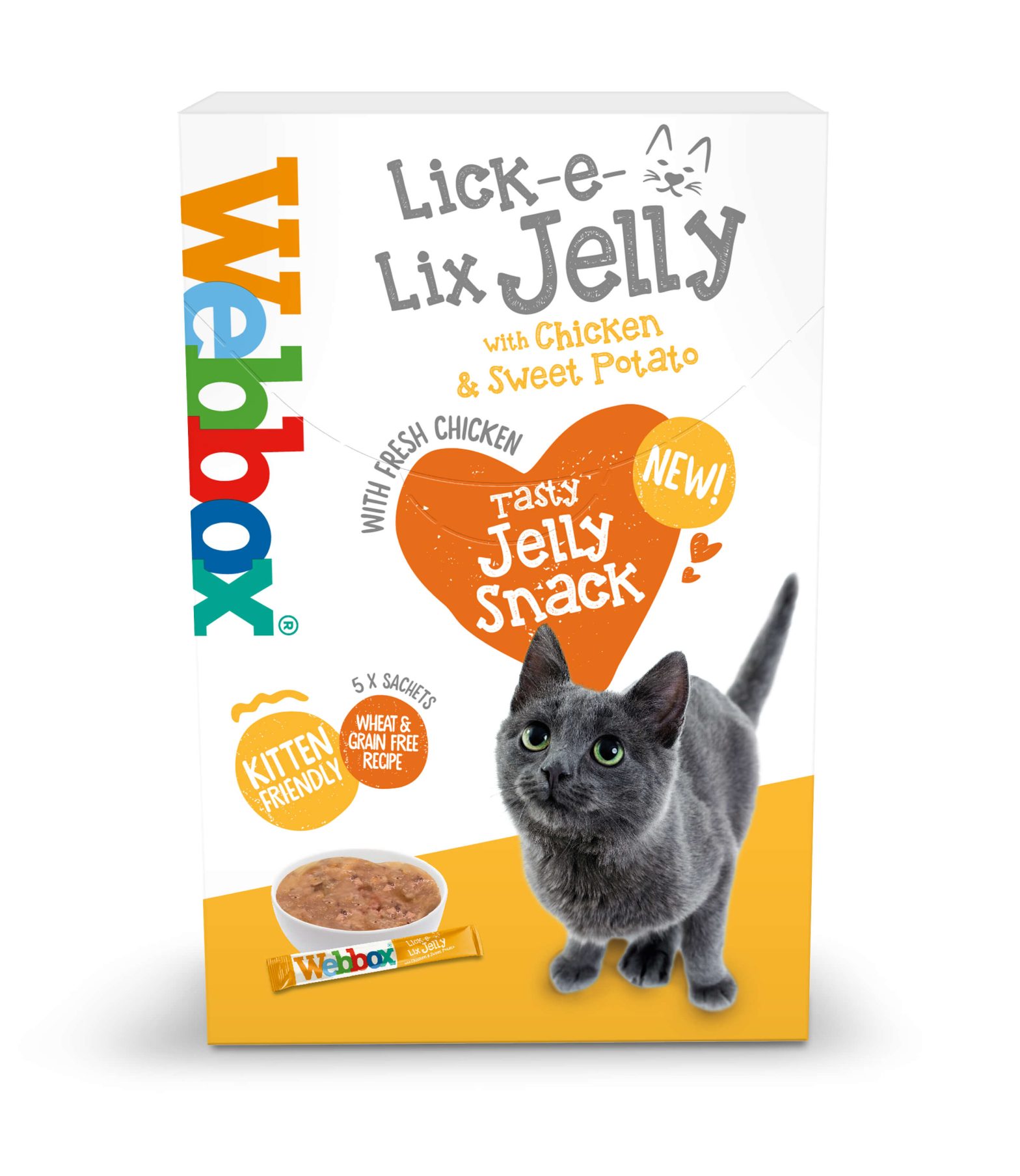 Webbox Lick-e-Lix Jelly, Chicken with Sweet Potato Cat Treats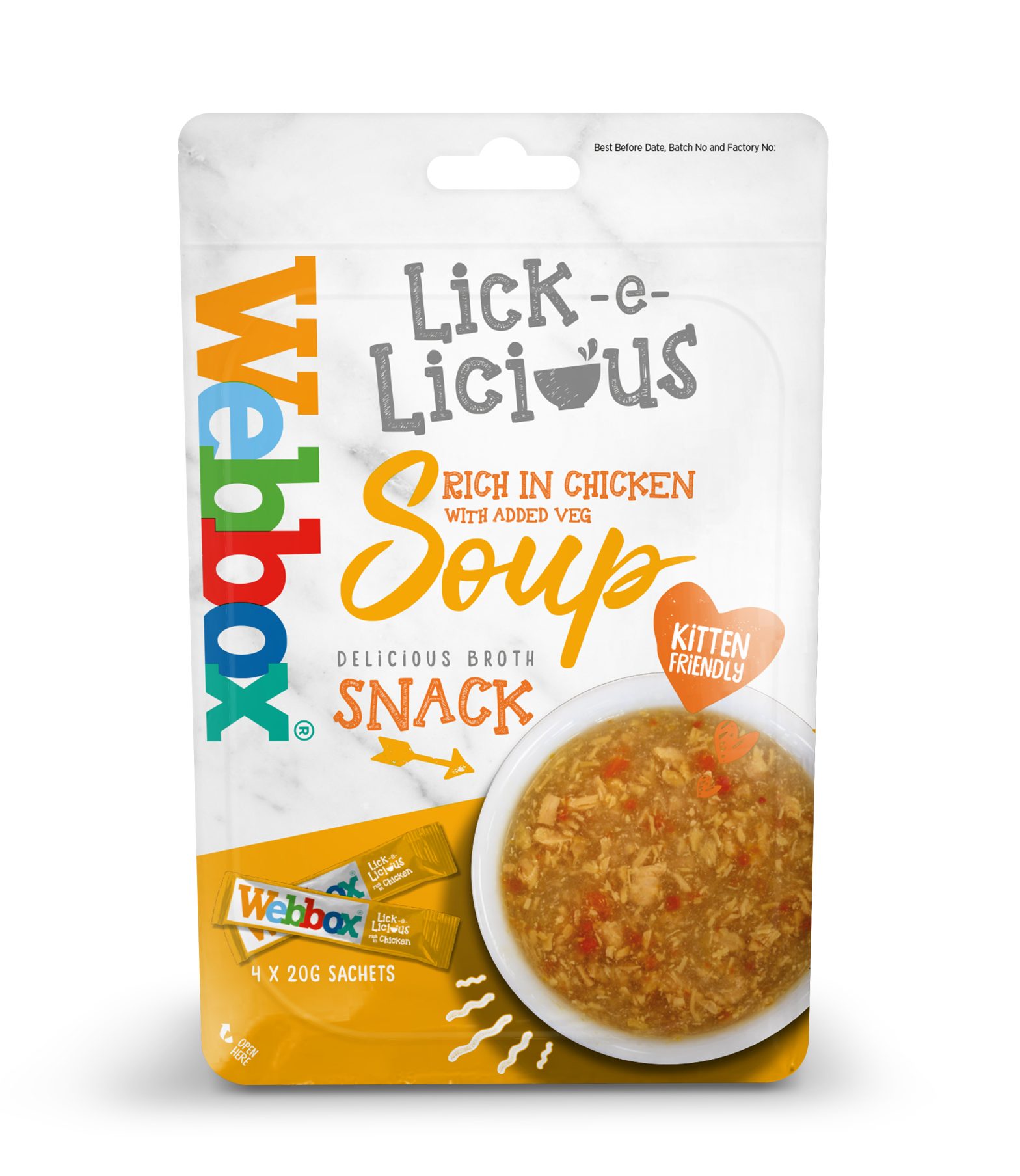 Webbox Lick-e-Licious Chicken Cat Treats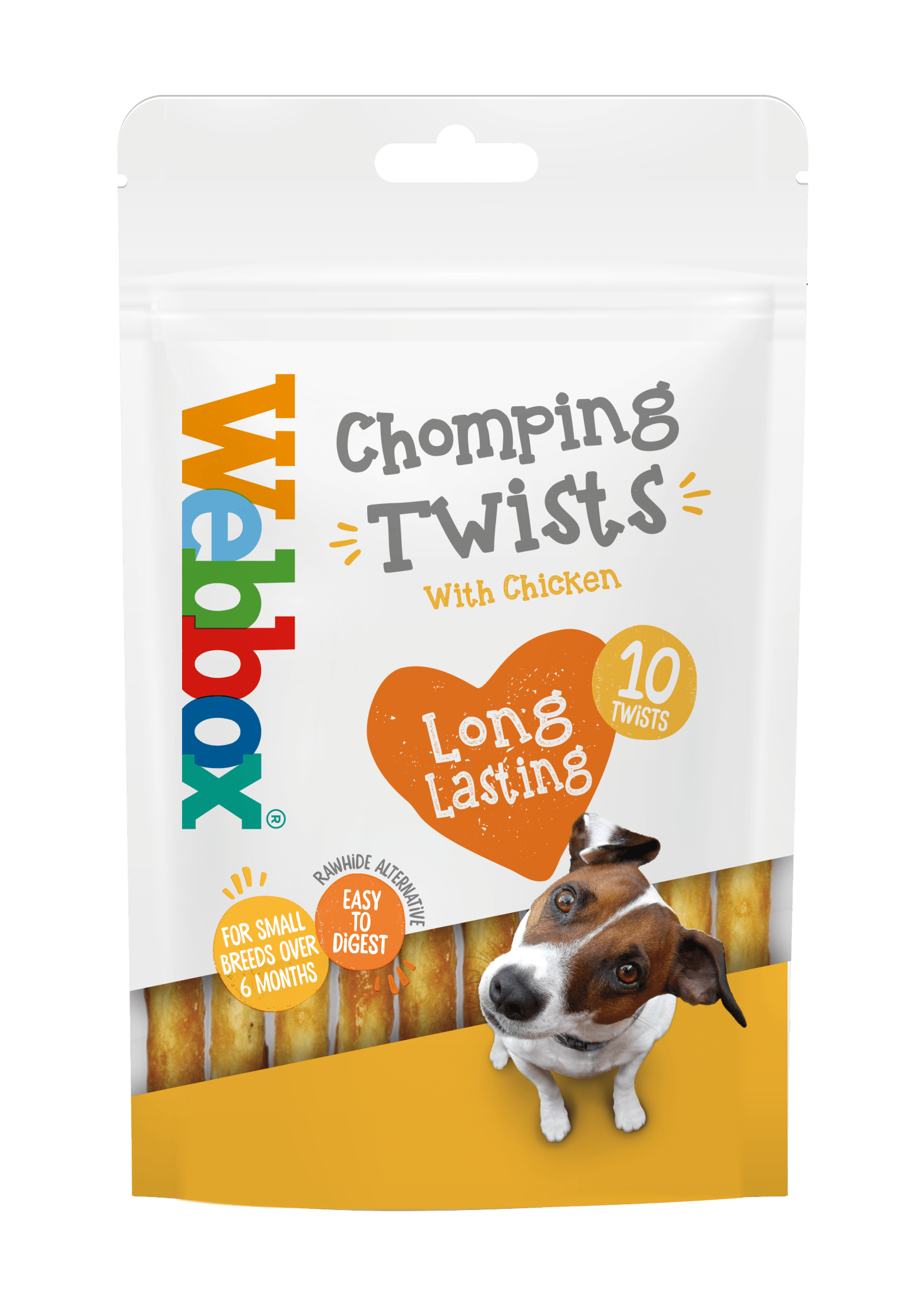 Webbox Twist Sticks Rawhide Alternative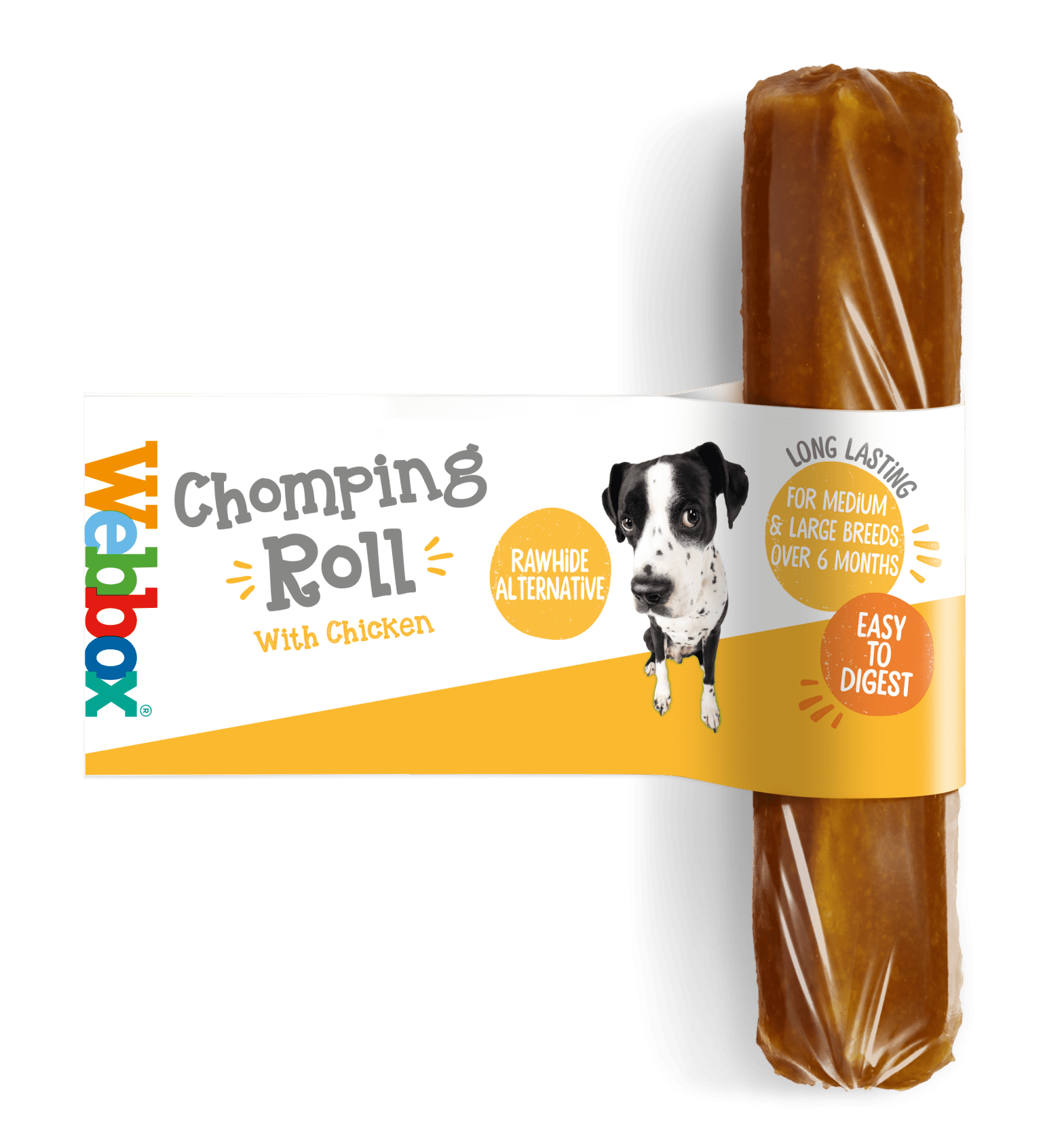 Webbox Chomping Roll Large Rawhide Alternative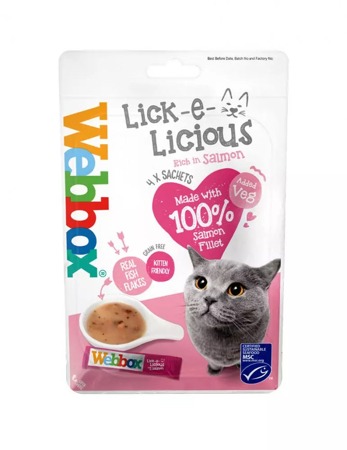 Webbox Lick-e-Licious Salmon Cat Treats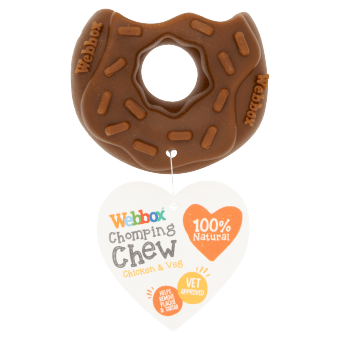 Webbox Chomping Chew Chicken & Veg Doughnut
Get the latest tips 'n' advice
Want to find out interesting facts and get helpful tips?
Need help choosing the right food?
Try our Pet Food Finder.