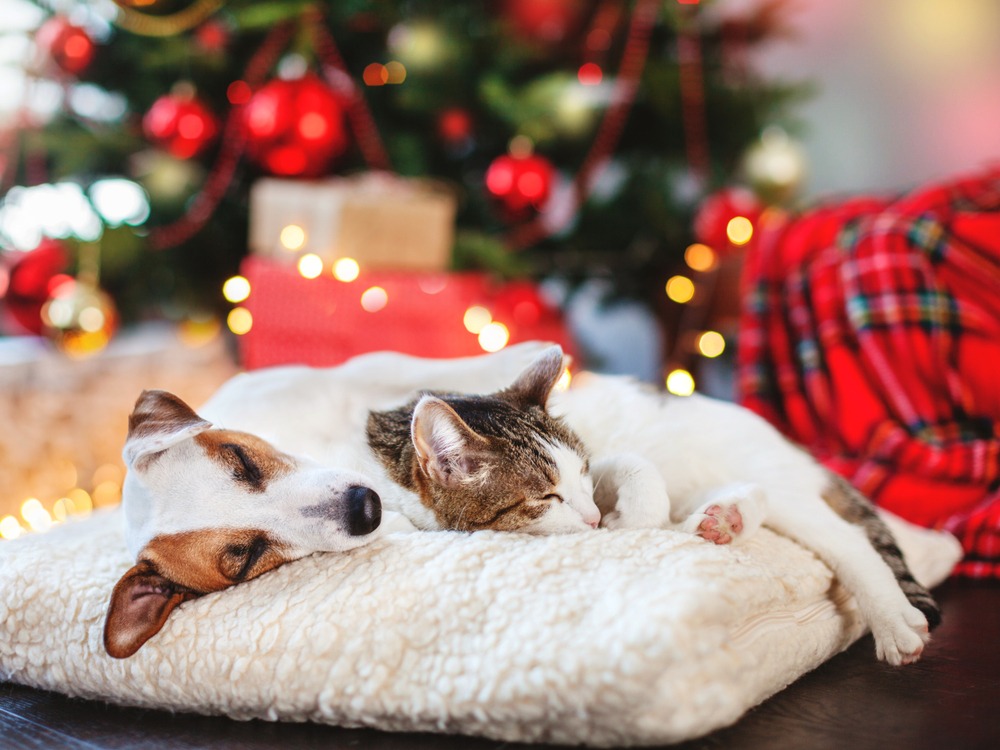 The Yuletide season is filled with exciting activities; decorating the home, parties and gift-giving, but it is important to approach these with caution to ensure our pets enjoy a happy and healthy Christmas.
Guard your Christmas tree
While decorating the tree may be a fun activity, as pawrents, we all know the struggles of stopping our pets from having a play with the baubles or fairy lights and knocking over the tree. Not only can a falling tree be dangerous with its weight and spikey needles, but smashed baubles and tinsel can be risky for our furry friends. Using a barrier such as a pen or baby gate can be a useful technique for guarding your tree, but for those high jumping kitties, more effective methods include securing your tree with ties.
Choose your plants carefully
There's no argument that holly, mistletoe and poinsettia plants are traditional festive foliage, but they are in fact poisonous to our tail-waggers when eaten. Although keeping them out of reach reduces the risks, it is best to steer clear. Why not opt for an artificial plant instead?
Keep food and drink out of reach
In the lead up to the big day, we'll no doubt be attending or hosting a party or two. If you're preparing a few tasty nibbles for your guests, it is important that your pet doesn't get their paws on any. There's a variety of festive foods that can be toxic to our furry friend's including raisins, chocolate and sweets. Beverages must also be stored with caution; milk and alcohol can cause very upset tummies, and sometimes more serious issues. Your kitty can still get involved in the fun with our amazing range of dry and wet food or why not treat your pooch to our Yak Cheese Bar made with no artificial nasties?
Avoid flames
With winter approaching, we may be tempted to warm up with a traditional open fire. They make a great festive ambience and colder nights toasty, but unless you're using a guard, it can be extremely dangerous for your furbabies. Candles also pose a risk of nasty burns, so why not try battery operated candles which are safe if knocked over?
Don't hang your wires
Whether you are hanging lights on your tree, windows, stairs or walls, they can be a danger to pets and must be hung with consideration. Securing your lights tightly will decrease the risk of burns or electric shocks from bites and tugging. Choosing battery operated lights are a much safer option for homes with four-legged companions.
Don't leave presents under the tree
If Santa Paws has been early, make sure he doesn't leave any gifts under the tree before the big day; this risks the presents being clawed or chewed open. Wrapping paper and ribbons can be toxic to animals, as well as the potential food inside. There are non-toxic gift-wrapping options available which are a much safer option.
Make a safe place
Although some of our furends may love the extra company and decorations, others could find the festive season stressful. If you're having family and friends over, create a quiet place in the home where your pet can retreat from the noise. Make sure to leave a bowl of water, food and a comfortable bed and blanket for warmth. Their favourite toy can also provide a welcomed distraction for those feeling lonely or overwhelmed.
Got any more tips for pet-proofing the home this Christmas? Head over to our Facebook page to let us know!

Shop for Dogs
Personalise your search:
Shop for Cats
Personalise your search: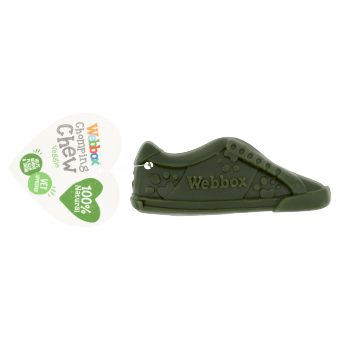 Webbox Chomping Chew Garden Shoe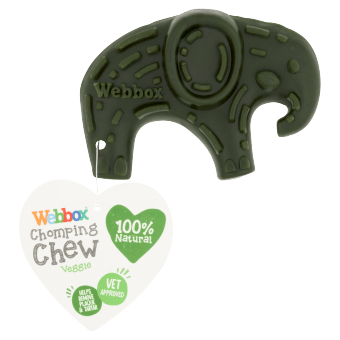 Webbox Chomping Chew Veggie Elephant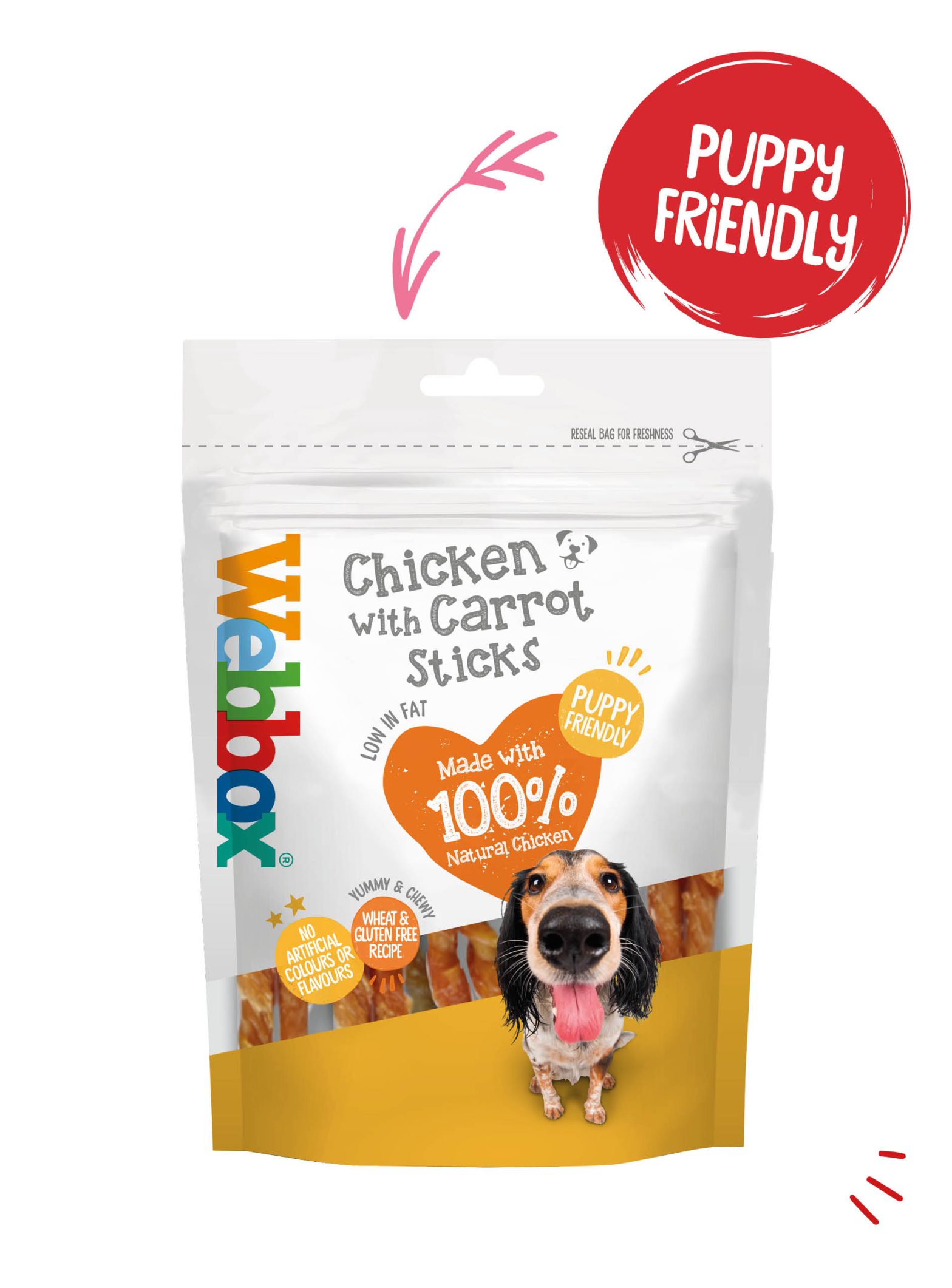 Webbox Chewy Chicken with Carrot Sticks Dog Treats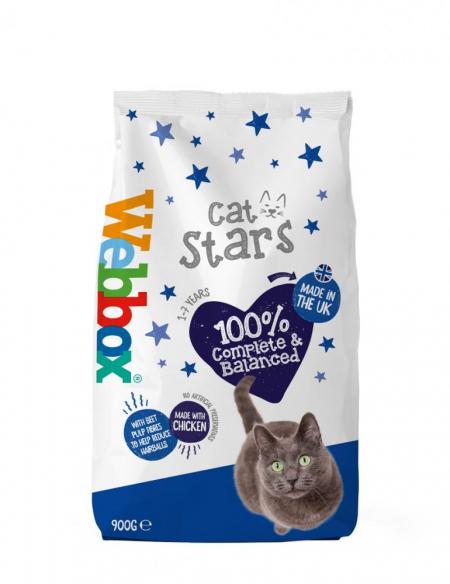 Webbox Cat Stars Chicken Dry Cat Food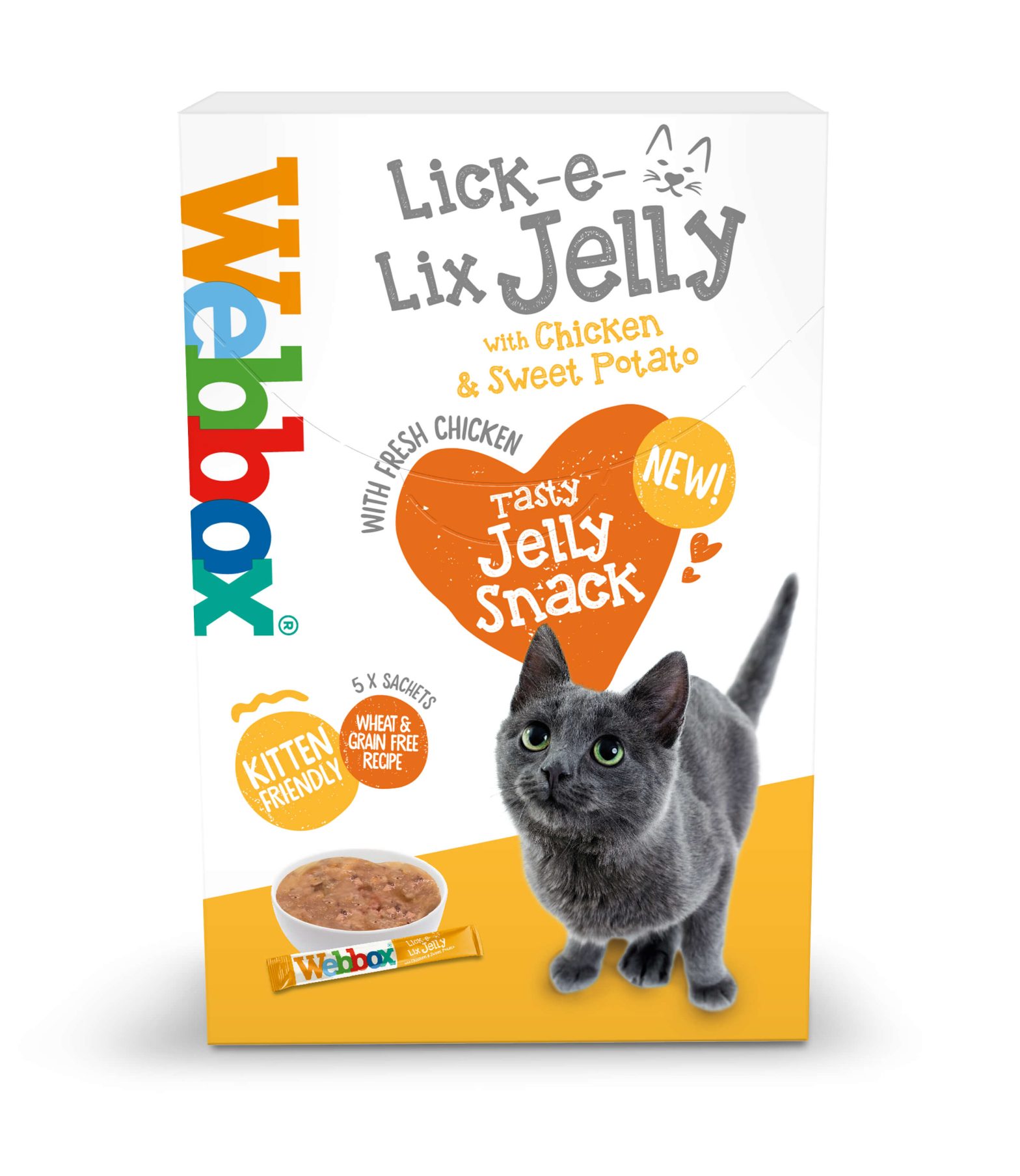 Webbox Lick-e-Lix Jelly, Chicken with Sweet Potato Cat Treats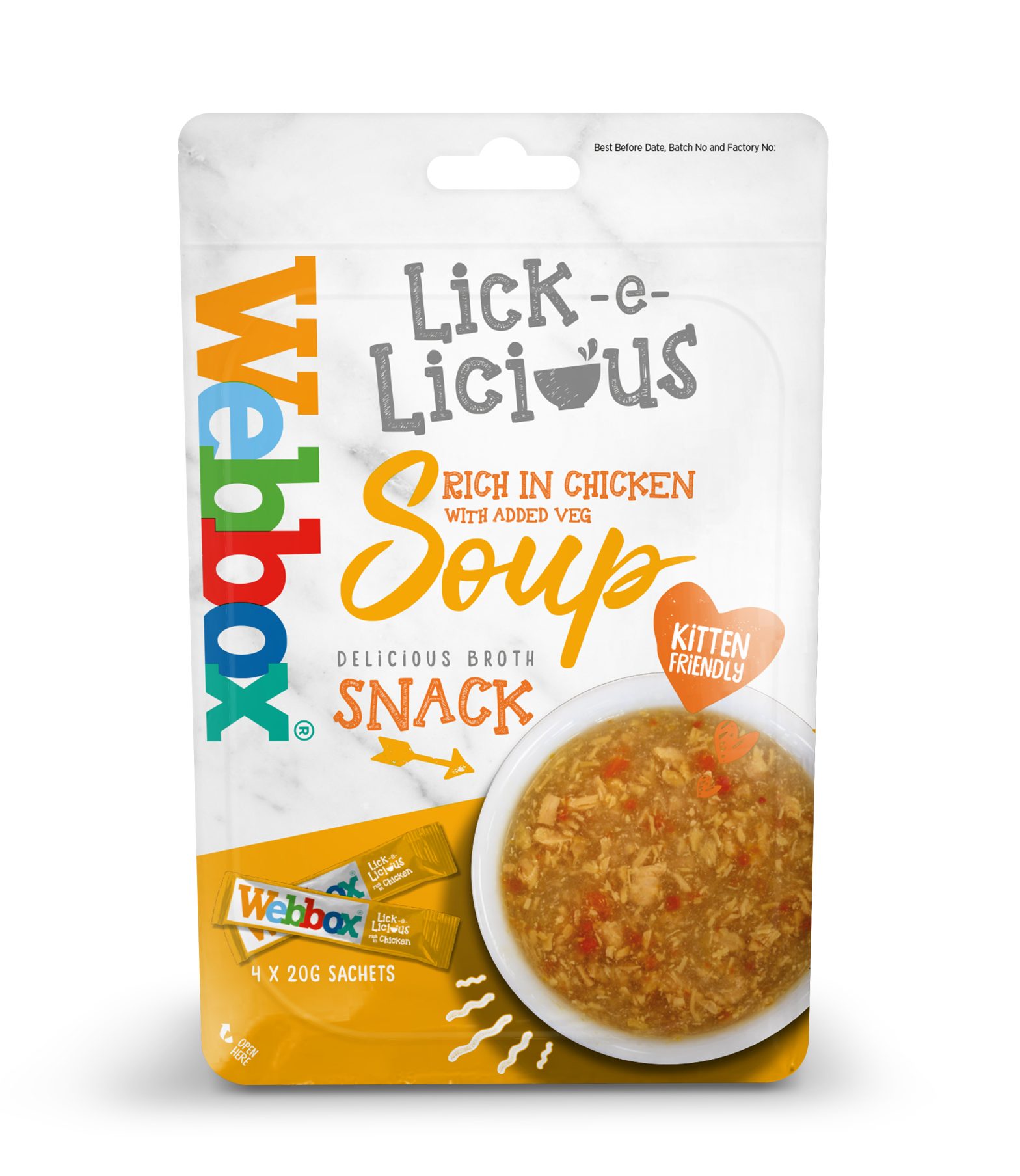 Webbox Lick-e-Licious Chicken Cat Treats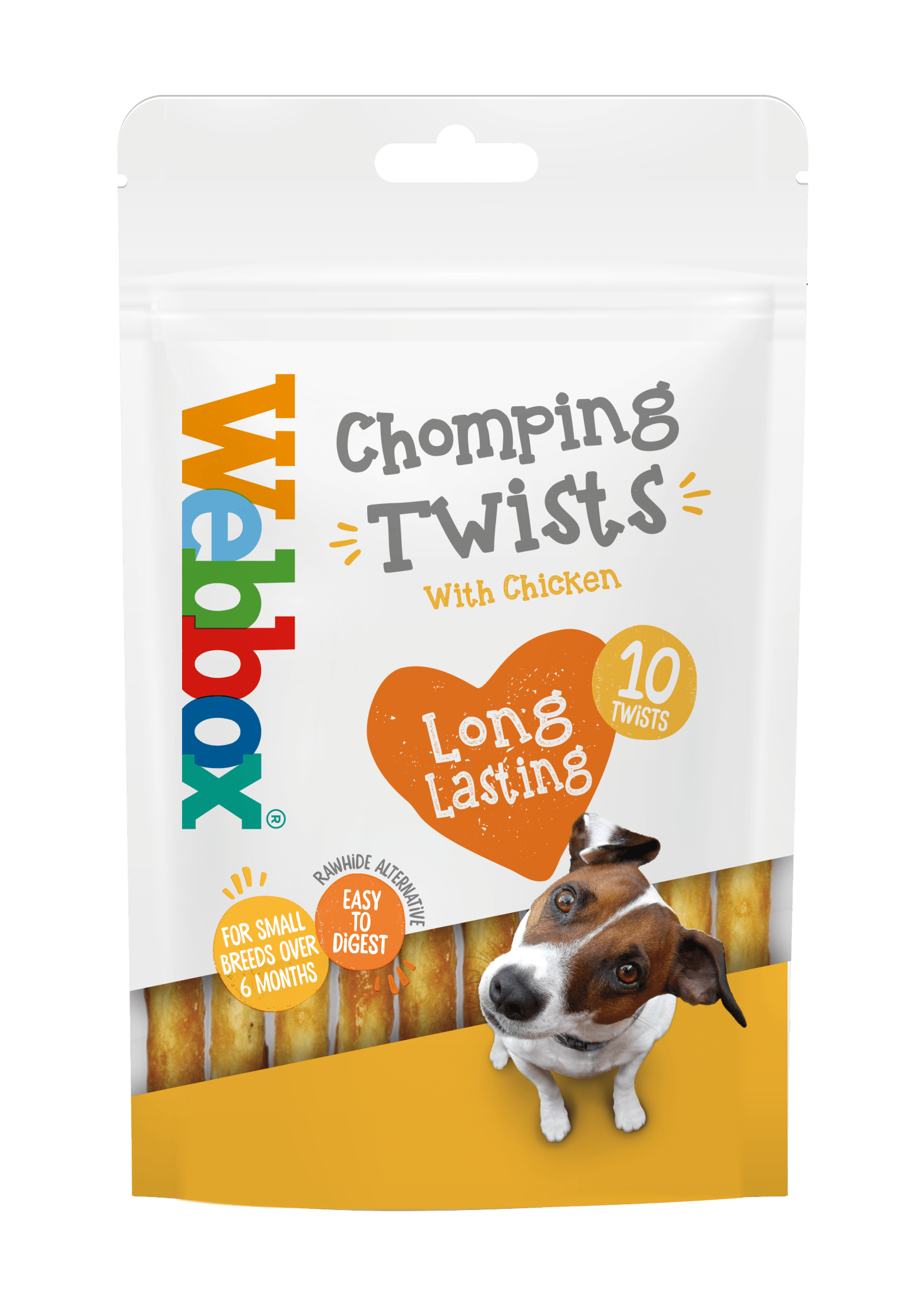 Webbox Twist Sticks Rawhide Alternative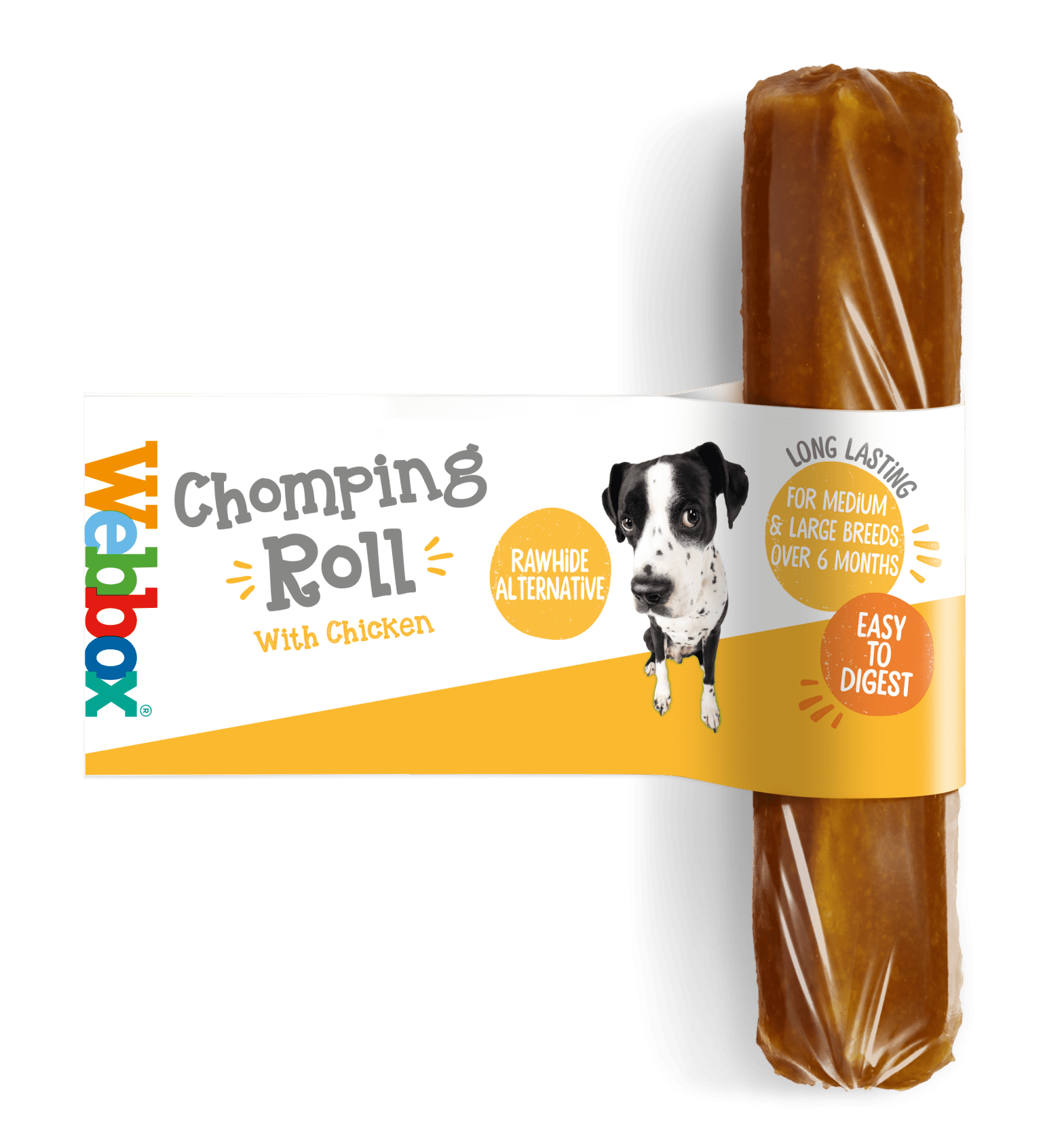 Webbox Chomping Roll Large Rawhide Alternative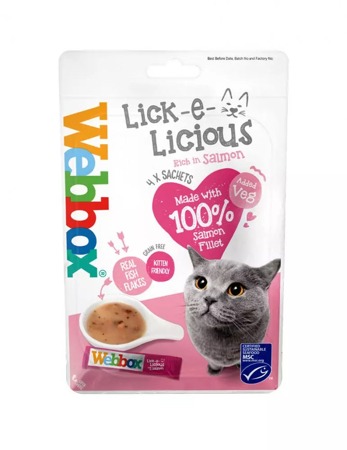 Webbox Lick-e-Licious Salmon Cat Treats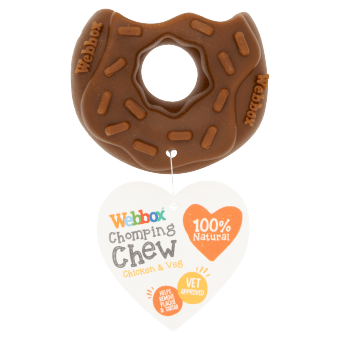 Webbox Chomping Chew Chicken & Veg Doughnut
Get the latest tips 'n' advice
Want to find out interesting facts and get helpful tips?
Need help choosing the right food?
Try our Pet Food Finder.