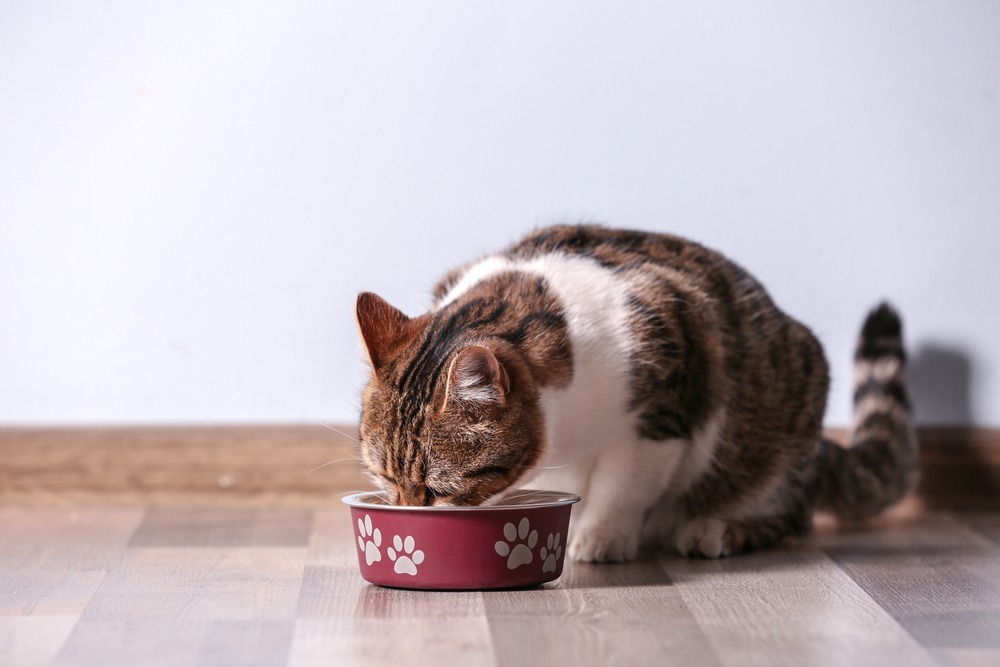 If wet food just isn't doing the trick, it might be time to consider making the switch to dry food for your feline friend. There are numerous benefits of both wet and dry food but it's safe to say that dry food is making a serious comeback for pet parents across the UK. Read on for all the reasons why dry food is a great option for your cat. 
Convenience
It's true that dry cat food is definitely the most convenient option. You can leave as much out as you like and not have to worry about it going off or making your entire house smell. Dry food can also save you money in the long run as it takes much longer to spoil than the wet variety. For those that work long hours and live busy lifestyles, dry food definitely tips the scale as the more favourable option.
Sustainability
If you're concerned about the environment and want to take conscious steps to protect our planet, then feeding your cat dry food is the way to go. As a general rule, there is less waste involved when you feed your cat dry food as it can be left out all day without spoiling. Dry food can also be bought in much larger quantities, which means less packaging overall. Why not shop our larger 700g pack and save yourself a few trips to the supermarket?
No nasties
At Webbox Naturals, we're proud to be part of the no nasties club. Our dry food recipes stay well clear of artificial colours, flavours and preservatives, so you know your cat is getting the very best when you shop with us. Say hello to glossy coats and strong bones!
Natural ingredients
We take pride in creating delicious meals that include only real ingredients; high quality proteins and healthy wholegrains. Natural ingredients can help alleviate allergies and also reduce the occurrences of a number of skin ailments in cats. Our dry food range comes in a variety of flavours so you're sure to find the perfect one to tickle your cat's fancy.
Vet approved
Webbox Naturals dry food has been approved by veterinary experts so you can sleep soundly knowing what you're feeding your cat has had the thumbs up. The vet seal of approval is something we're very proud of as we work hard to ensure all our recipes are top notch.
Dental health
Cats love a bit of crunch but did you know that dry cat food actually helps clean your fur baby's teeth? The texture works to remove plaque build up and improve their overall dental health as soon as you make the switch to dry food.
Delicious taste
Nothing will make your cat purr with delight more than the delicious taste of Webbox Naturals. Take your pick from Chicken and Duck or Chicken and Salmon and get ready to see your fur baby lick their lips in approval. If you're very lucky you may even get a cuddle as a thank you!
Healthy digestion
Unfortunately, cats are prone to upset tummies and a number of ingredients in mainstream cat foods can contribute to those dreaded stomach aches. Webbox Naturals dry food contains prebiotic fibres which help promote healthy digestion and overall gut health. A cat with a happy tummy is ultimately a happier cat!
Hairball control
Sometimes hairballs are unavoidable for cats, but it doesn't mean there isn't anything you can do to prevent them. Webbox Naturals dry food has added cellulose, which helps to reduce hairball formation. Just remember to ensure your cat drinks plenty of water as this can also help keep those hairballs at bay.
Higher calorie content
As a general rule of thumb, dry cat food is much higher in calories than wet cat food. This is great news if you have a growing kitten on your hands or a cat that could do with putting on a bit of weight. Remember though, cats aren't great when it comes to portion control so always feed them the appropriate amount for their age and weight. Webbox Naturals is so delicious that it wouldn't be surprising if they wanted to come back for more!
There's no time like the present to start shopping the Webbox Naturals range. Click this way for the complete cat food range and get ready to put a smile on your pet's face!

Shop for Dogs
Personalise your search:
Shop for Cats
Personalise your search: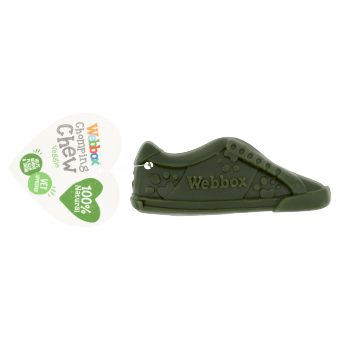 Webbox Chomping Chew Garden Shoe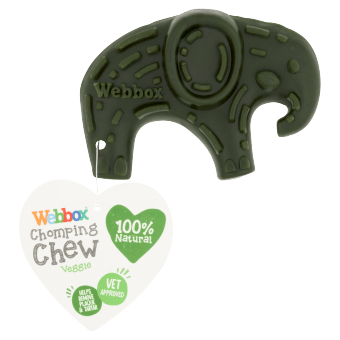 Webbox Chomping Chew Veggie Elephant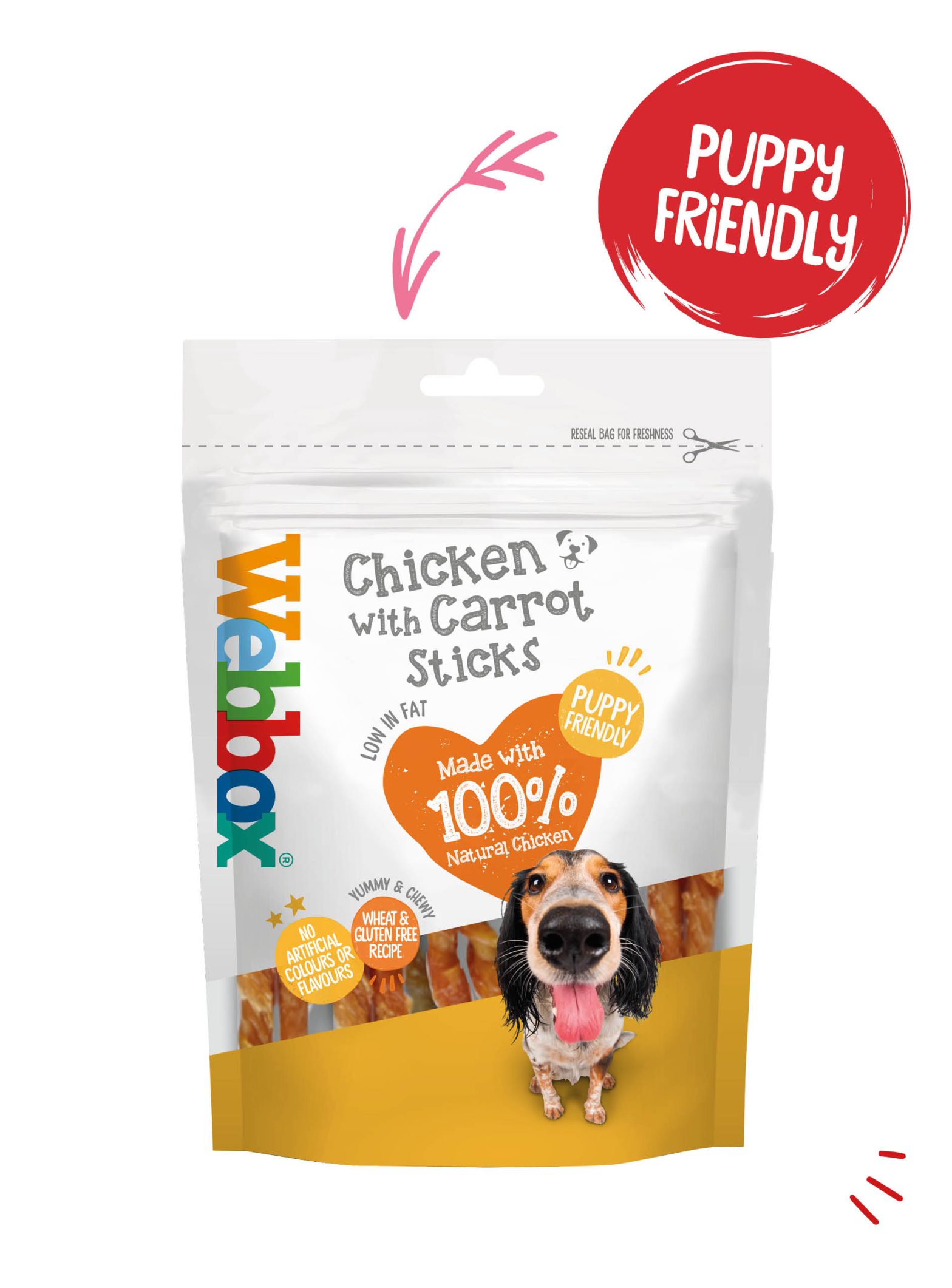 Webbox Chewy Chicken with Carrot Sticks Dog Treats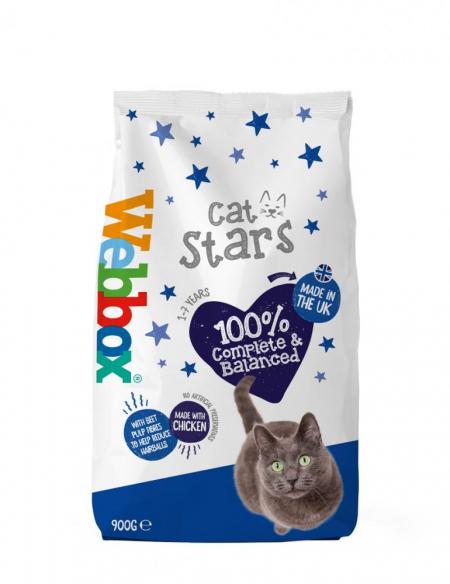 Webbox Cat Stars Chicken Dry Cat Food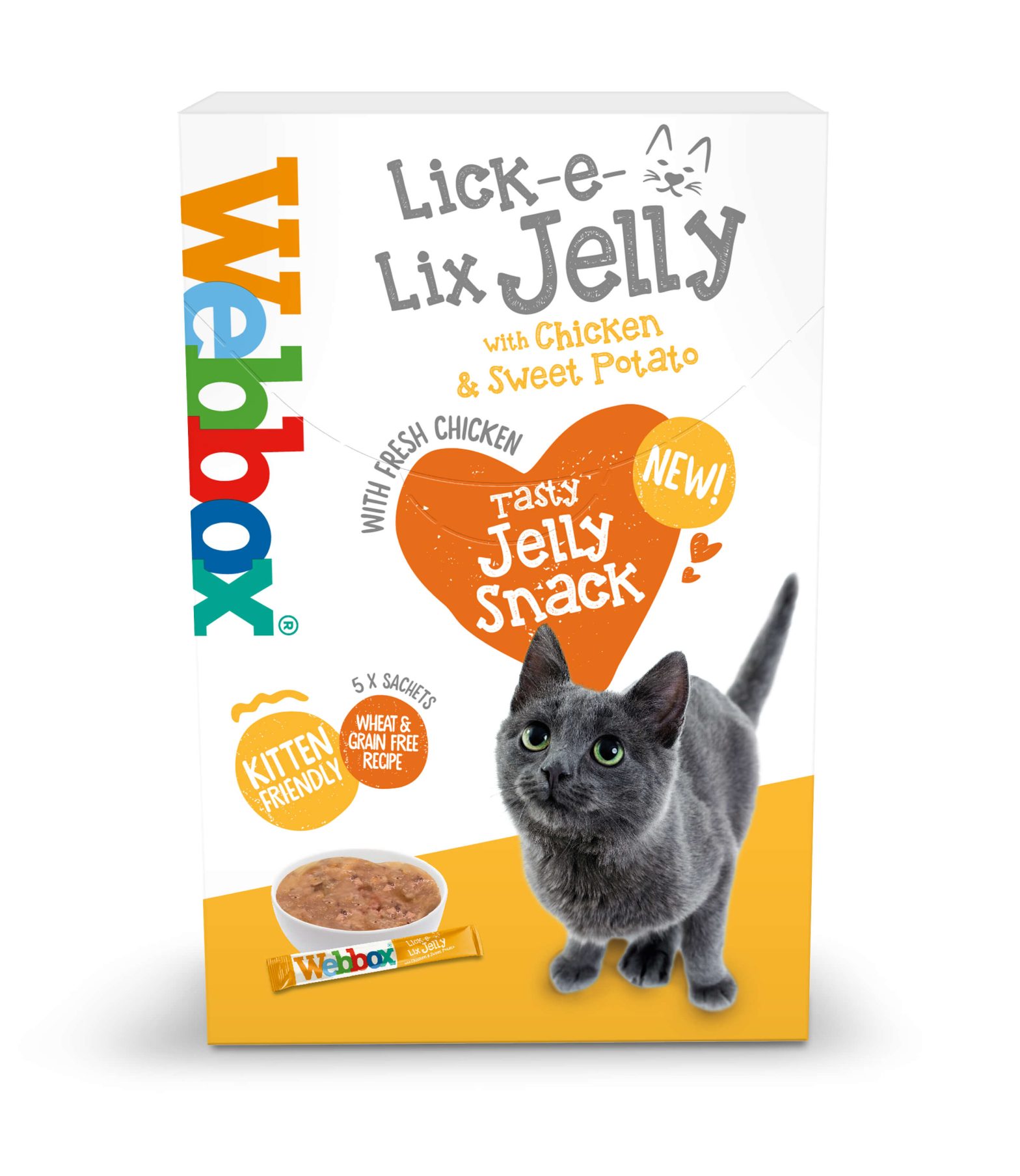 Webbox Lick-e-Lix Jelly, Chicken with Sweet Potato Cat Treats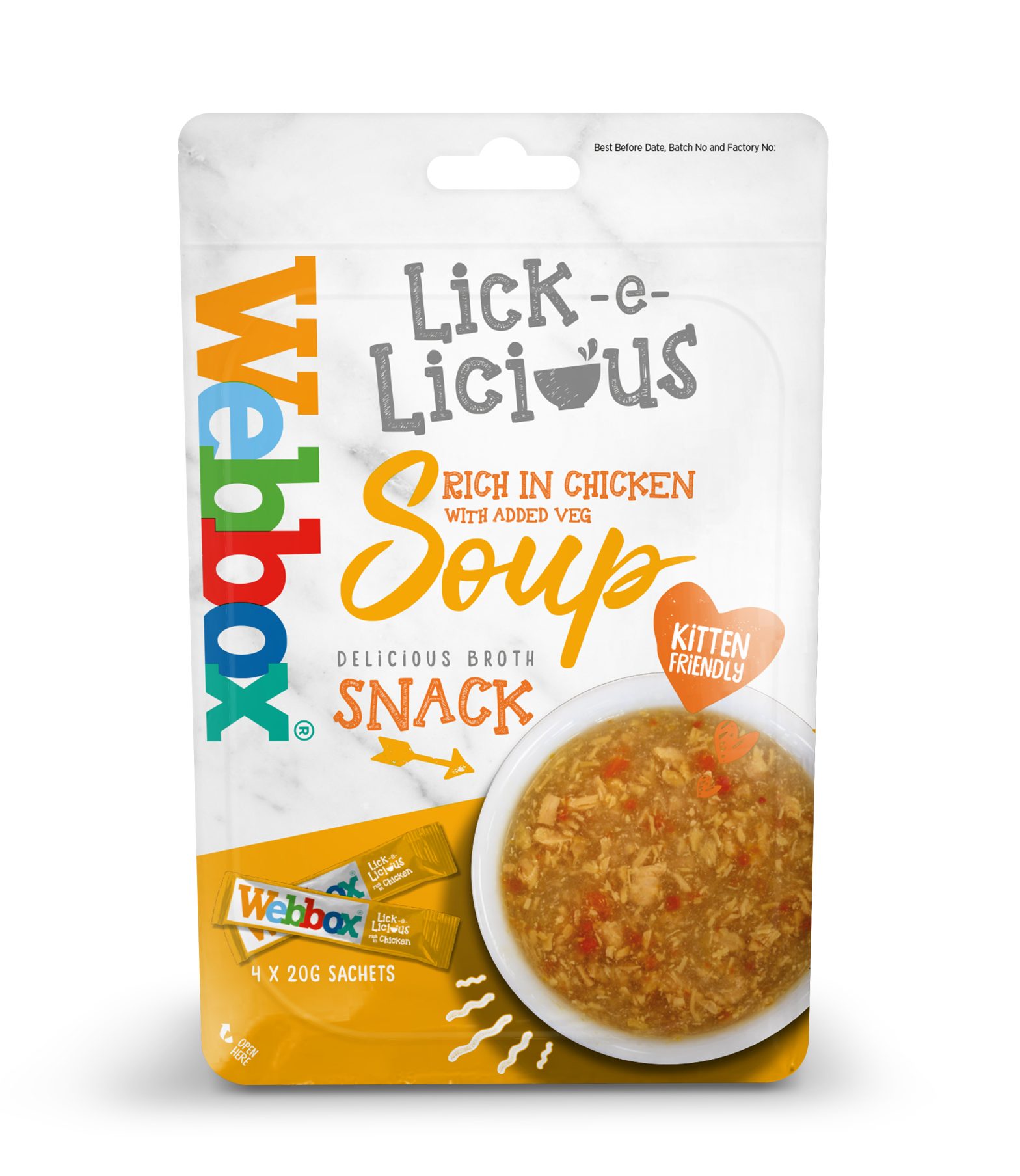 Webbox Lick-e-Licious Chicken Cat Treats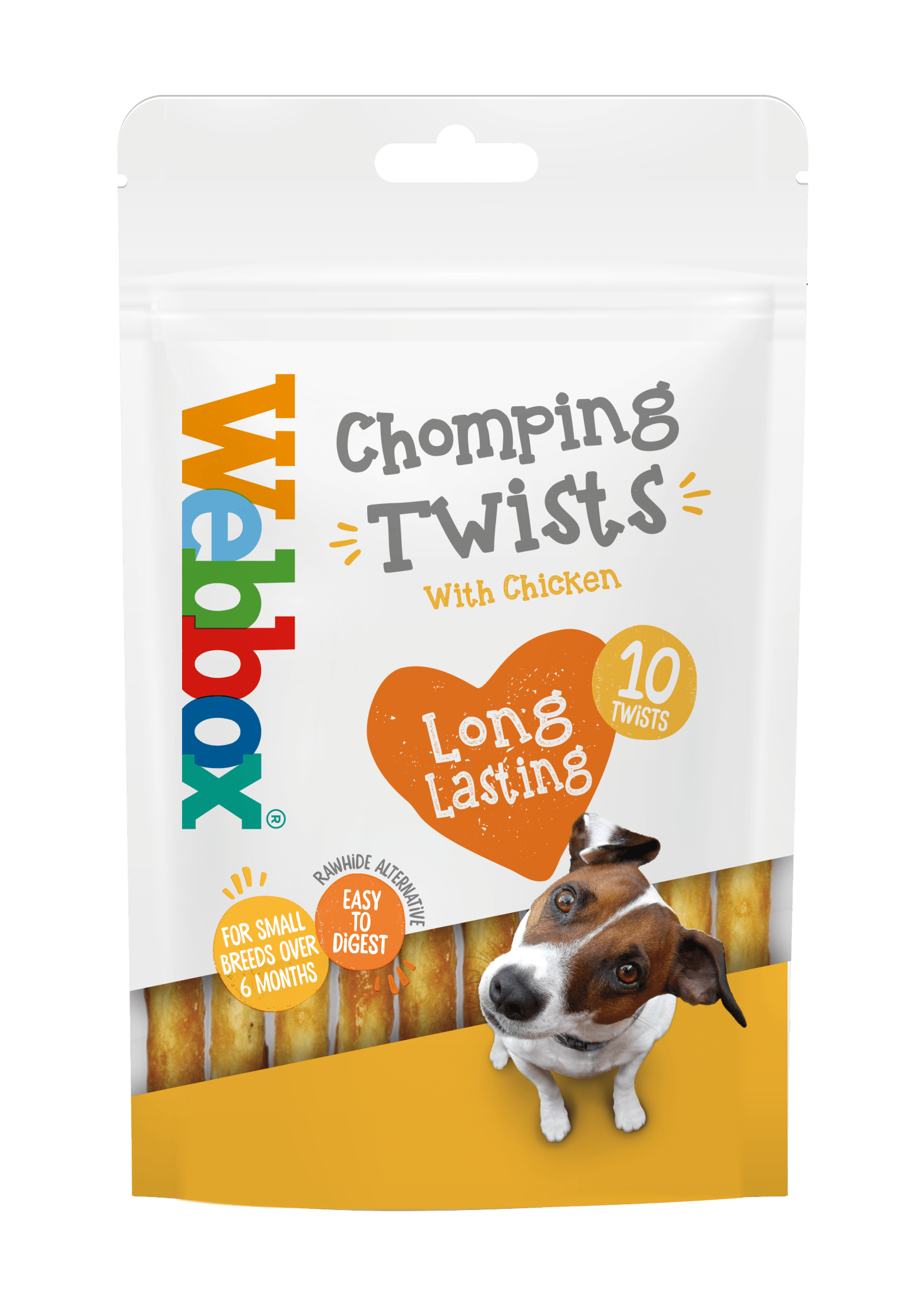 Webbox Twist Sticks Rawhide Alternative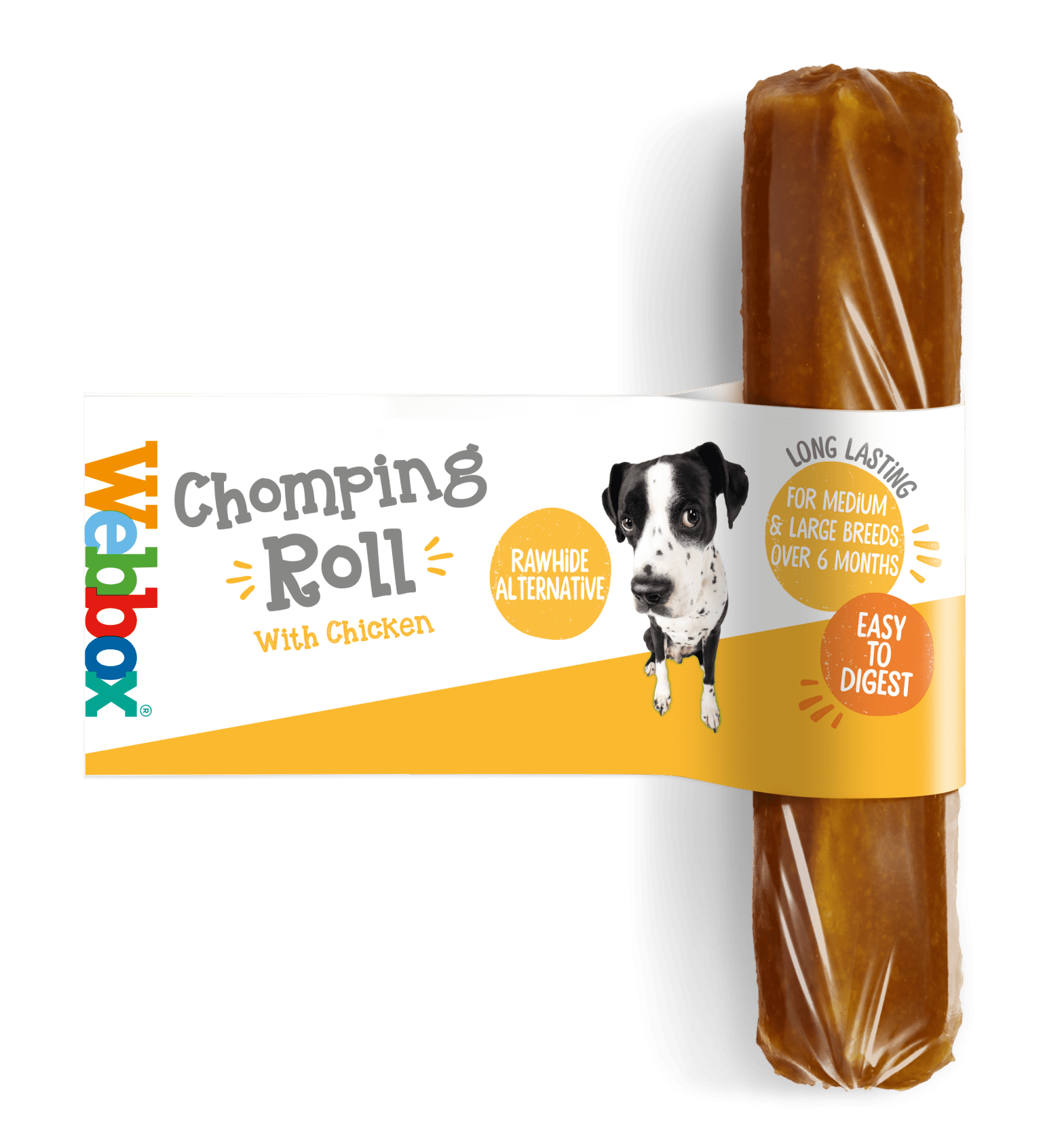 Webbox Chomping Roll Large Rawhide Alternative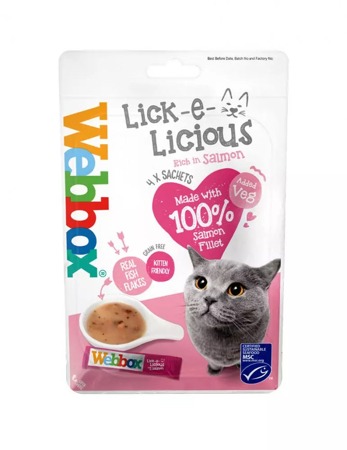 Webbox Lick-e-Licious Salmon Cat Treats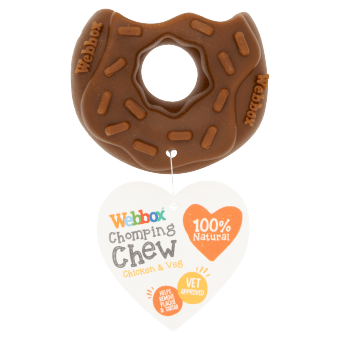 Webbox Chomping Chew Chicken & Veg Doughnut
Get the latest tips 'n' advice
Want to find out interesting facts and get helpful tips?
Need help choosing the right food?
Try our Pet Food Finder.