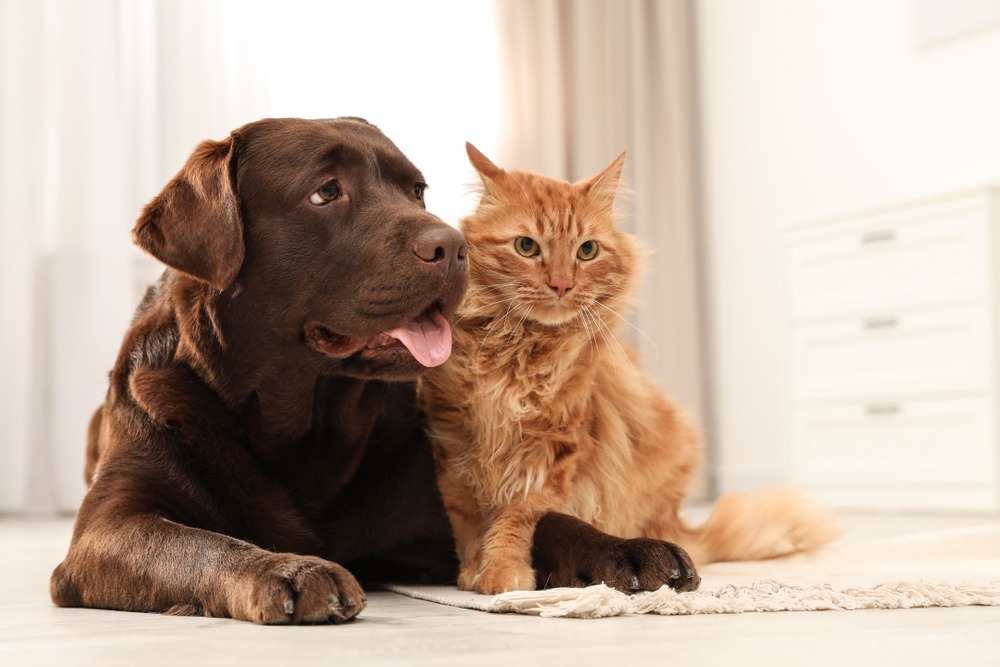 For pet parents throughout the UK, feeding good food is a high priority. We understand that the desire to feed your pet the very best food you can afford is something all responsible pet owners strive to do. That's where Webbox Naturals comes in. Our range of dog and cat food contains high-quality ingredients, without the high price tag. But don't just take our word for it, read on to find out why switching to Webbox Naturals can save you money.
Why natural pet food?
You might be wondering: 'is natural pet food more expensive than normal pet food?' and 'is natural pet food worth the additional cost?'.
Natural pet food is created using specially formulated recipes to ensure that all of your pet's nutritional needs are met. All of the ingredients are 100% natural and topped up with vitamins and minerals, much like how we take our vitamin tablets every day.
The cost of using 100% natural ingredients does mean that natural pet food can be more expensive than your everyday pet food. However, this extra cost is worthwhile when you consider the quality of the ingredients being used. No pet parents want to feed their cats and dogs loads of artificial ingredients and neither do we!
You may be wondering if you can recreate natural pet food at home, but it's not quite that simple. While feeding a homemade diet of protein and healthy carbohydrates can be good for your pet on occasion, these diets do not contain all the nutrients your fur baby needs. Achieving the right balance of meat, vegetables and carbohydrates can be extremely difficult and that's why you should leave it to the experts here at Webbox Naturals!
Why Webbox Naturals?
So you might be sold on the idea of switching to a natural food but with so many brands on the market, why should you choose Webbox Naturals? Our range of Webbox Naturals pet food is readily available in a number of shops and supermarkets, including Home Bargains, Morrisons and online at Webbox. Not only is the Webbox Naturals range accessible, but it is also great value for money when you compare it with some other brands currently on the market.
Let's take a look at Webbox Naturals cat food as an example; the Webbox Naturals Adult Cat Dry Food costs just £3.00 for 700g, whereas the Encore Dry Cat Food 800g is £6.00. If purchased throughout the year, swapping from Encore to Webbox Naturals would save you a total of £60*, allowing you to spend more money spoiling your fur baby with treats and new toys!
When comparing the same Webbox Naturals Adult Cat Dry Food to the Harringtons Dry Cat Food 800g, the Webbox Naturals food contains 48% meat, whereas the Harringtons food only offers 33% meat! Switching to Webbox Naturals means you get more meat for your money and your cat will be getting a more protein-rich and delicious meal.
How about dog food? If you look at Webbox Naturals versus Forthglade and compare the 400g wet food tray, switching to Webbox Naturals Adult Dog Tray will save you 15p per tray. This may not seem like much but when looking at the year, feeding Webbox Naturals could save you £68.44**.
Still not convinced?
At Webbox Naturals, we don't just make great pet food, we are like-minded pet owners who want the very best for our pets. That's why we offer a 100% satisfaction guarantee, so you can try our range of natural food for pets knowing that if you're not completely happy we will offer you your money back!
All prices referenced are correct as of 26/04/2021
*Based on a 3kg cat eating 45g of dry cat food per day.
** Based on a 10-20kg dog eating 1.25 trays per day.

Shop for Dogs
Personalise your search:
Shop for Cats
Personalise your search: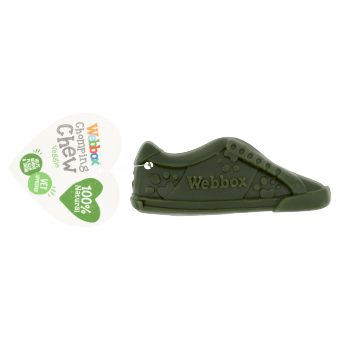 Webbox Chomping Chew Garden Shoe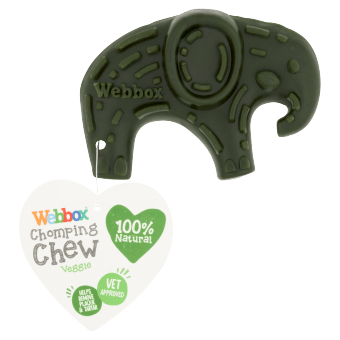 Webbox Chomping Chew Veggie Elephant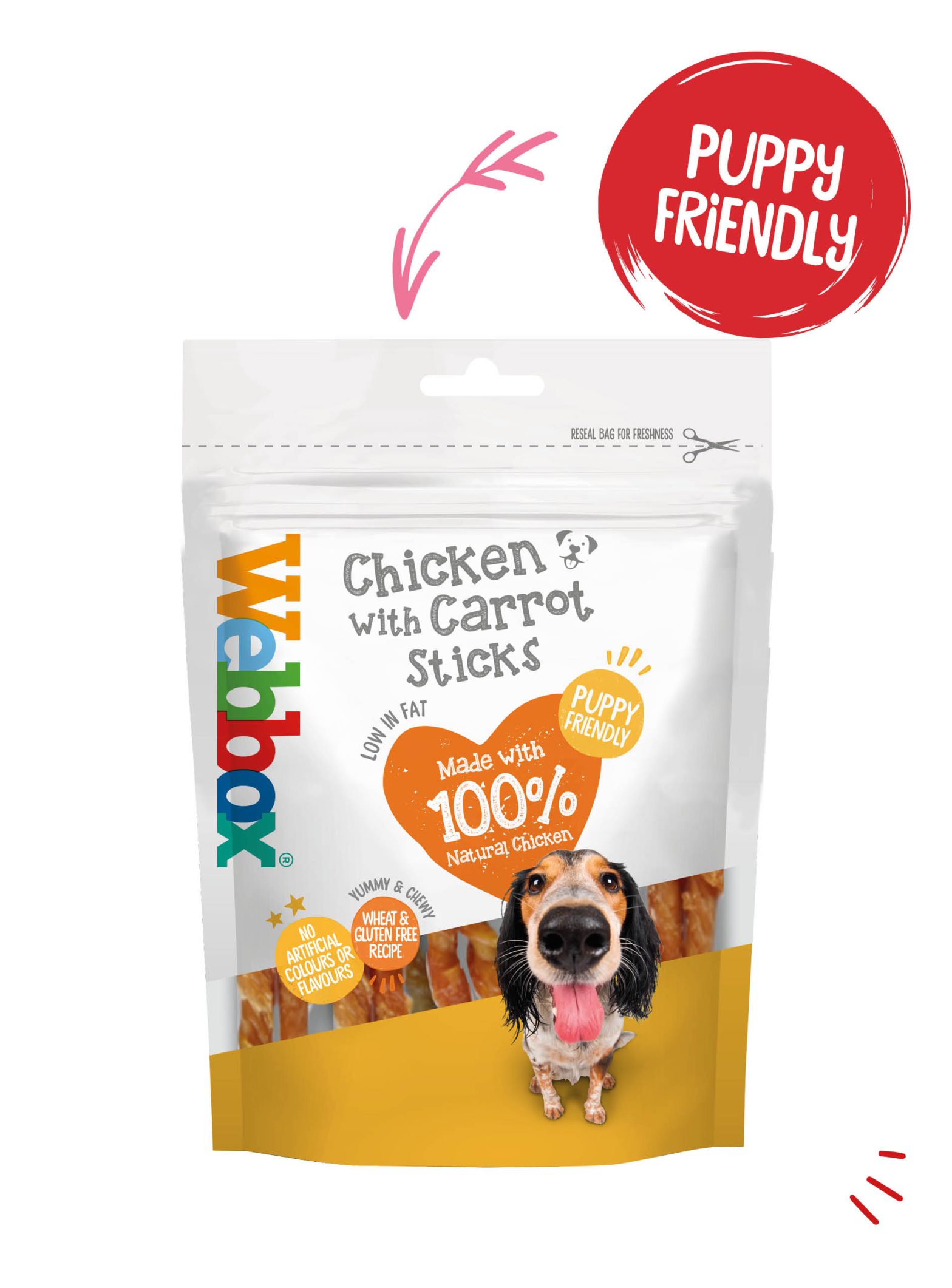 Webbox Chewy Chicken with Carrot Sticks Dog Treats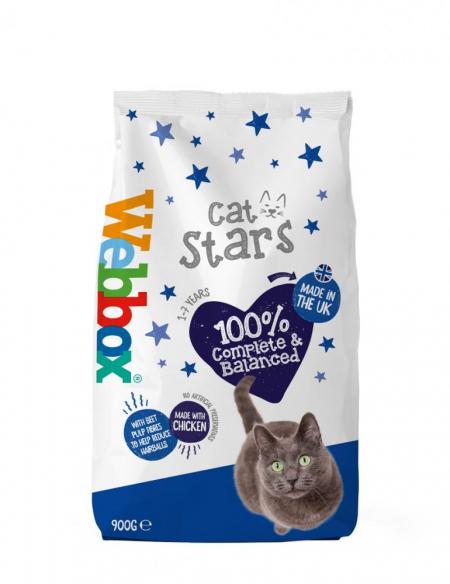 Webbox Cat Stars Chicken Dry Cat Food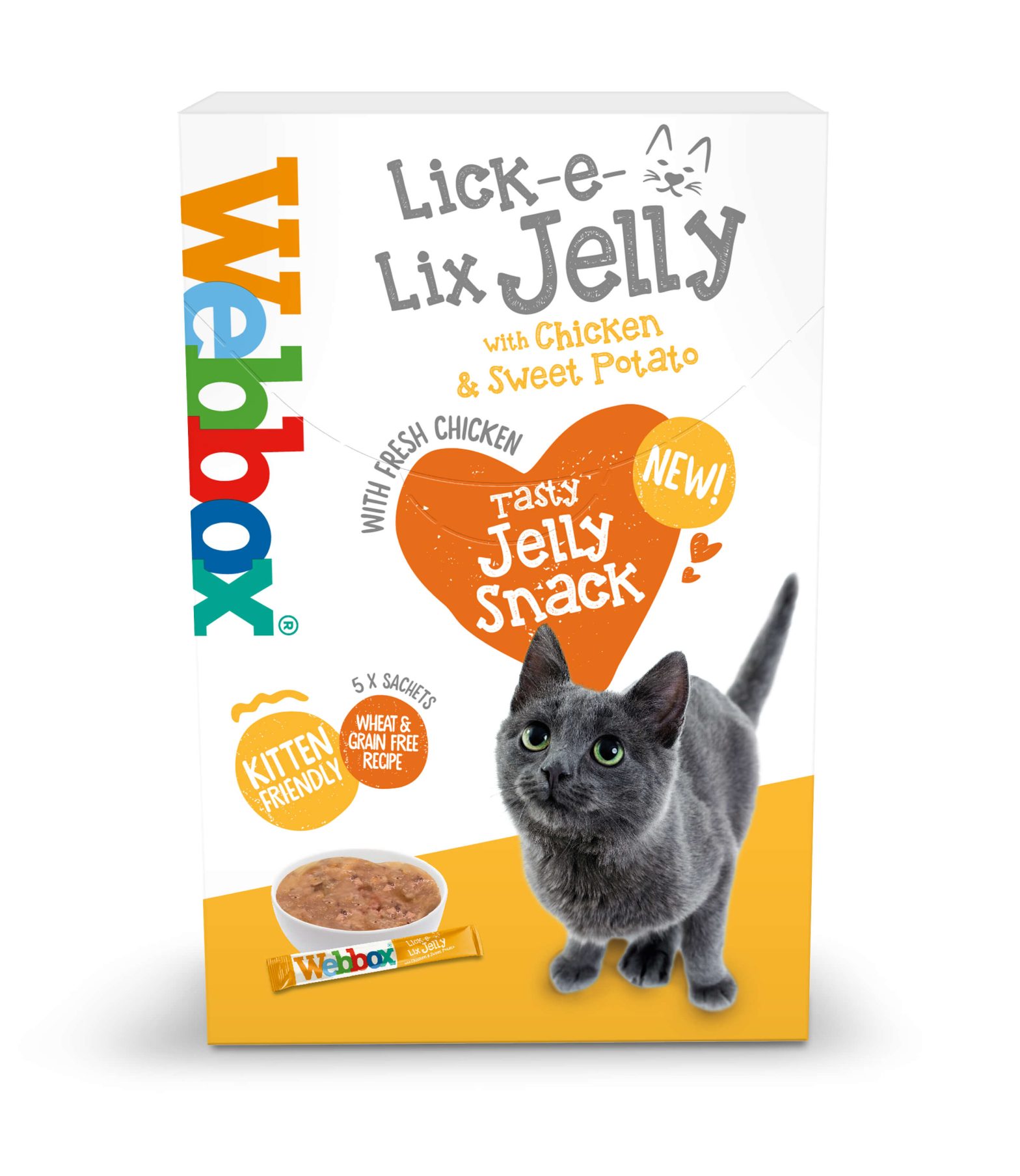 Webbox Lick-e-Lix Jelly, Chicken with Sweet Potato Cat Treats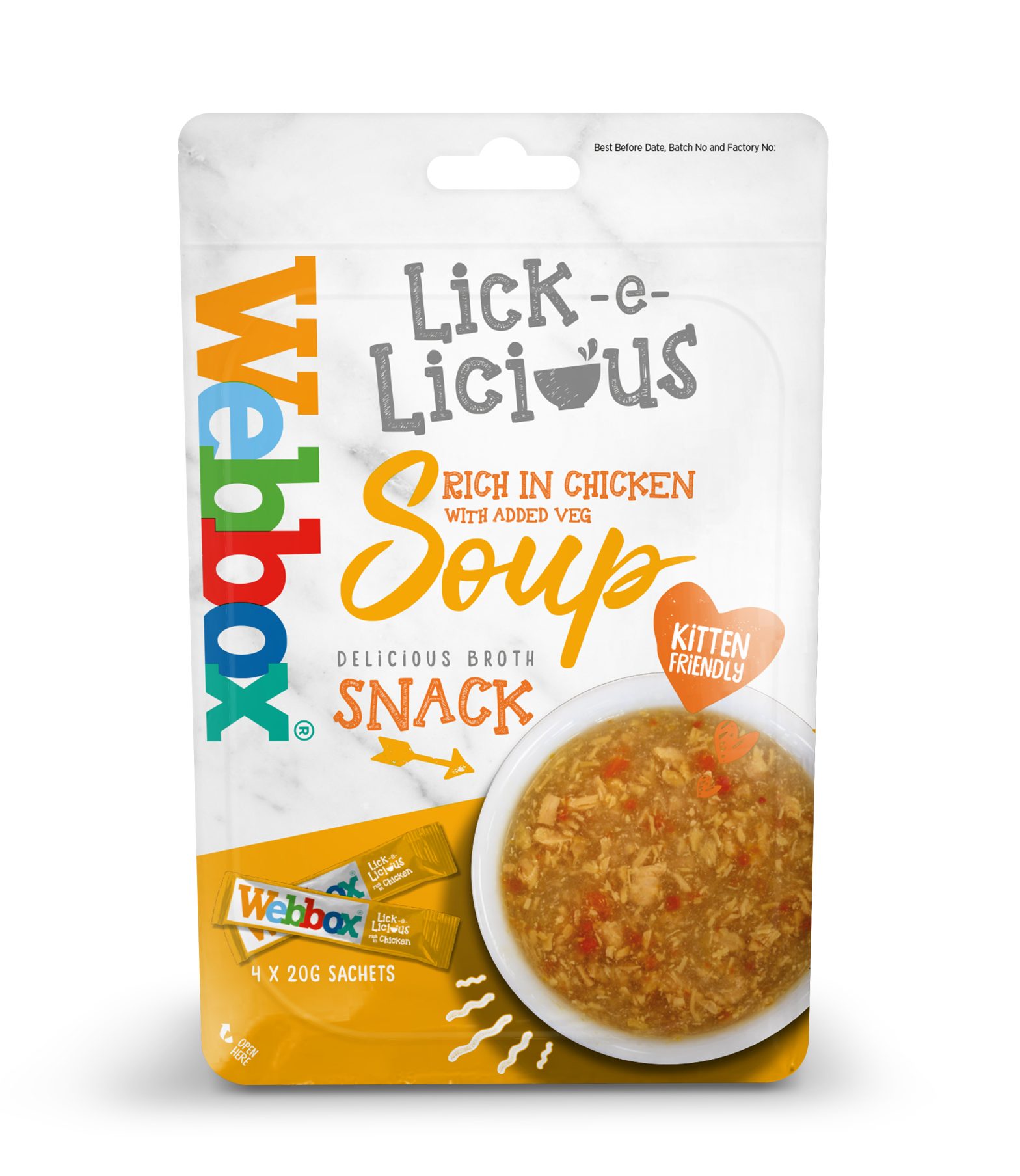 Webbox Lick-e-Licious Chicken Cat Treats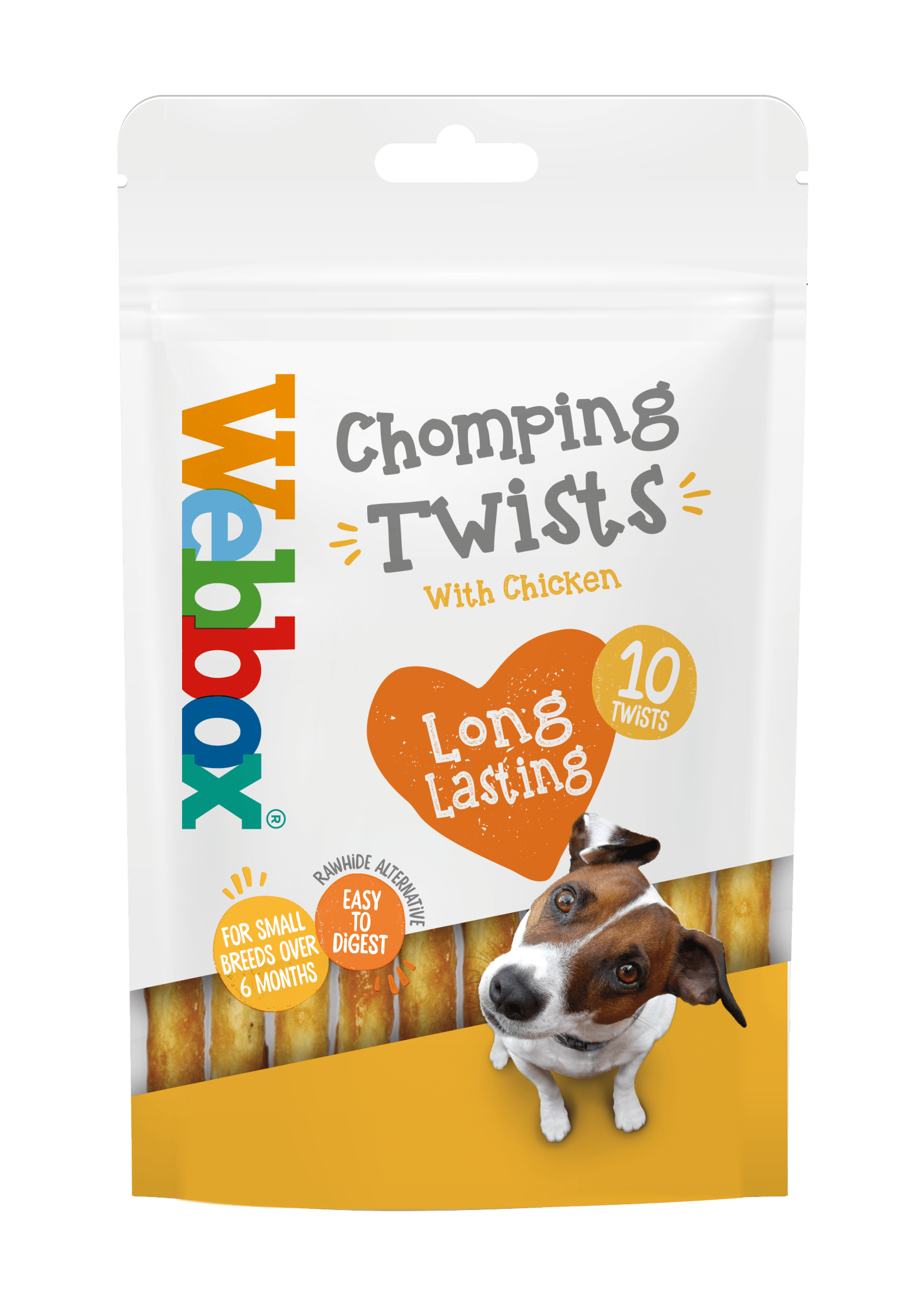 Webbox Twist Sticks Rawhide Alternative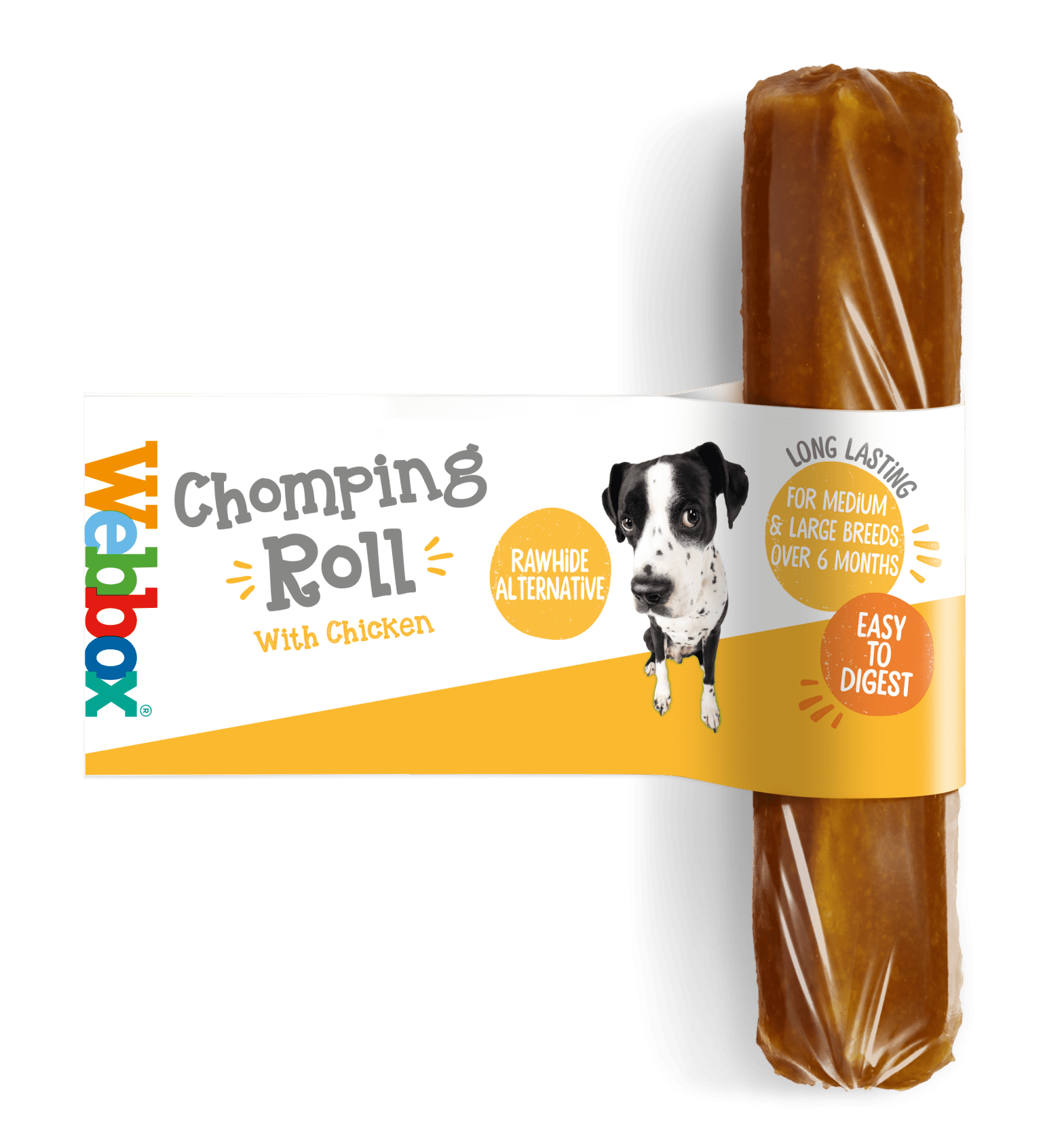 Webbox Chomping Roll Large Rawhide Alternative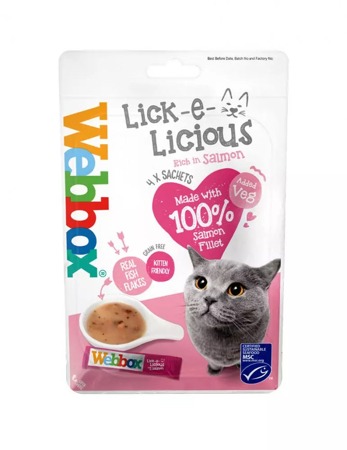 Webbox Lick-e-Licious Salmon Cat Treats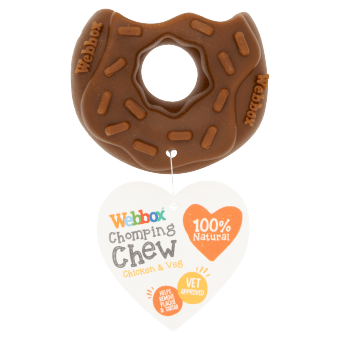 Webbox Chomping Chew Chicken & Veg Doughnut
Get the latest tips 'n' advice
Want to find out interesting facts and get helpful tips?
Need help choosing the right food?
Try our Pet Food Finder.