In line with the UK launch of its patented DreamBone treat for dogs, leading pet food brand Webbox, is asking dog-owners to get inside their hounds heads.
Launching a caption competition across Facebook and Twitter, the firm's 'Dream On' competition is inviting dog-owners to post a snap of their bundle of joy and include a caption detailing what you think they're dreaming of – with the winner scooping a year's supply of DreamBone for their beloved pooch.
DreamBone, which is a healthier and extremely palatable alternative to rawhide bones, is now being introduced to all major supermarkets and offers a rawhide-free alternative snack.
Tony Raeburn, chief executive of Webbox comments: "We're incredibly excited to be introducing this extremely palatable and revolutionary dog treat to the UK grocery market; and what better way to launch than offer some freebies to our potential new customers.
"DreamBone is a safe and tasty alternative to traditional rawhide bones. These treats are simply made of a patented, two-layer vegetable chew, with a real chicken layer inner portion."
Independent Digestibility Studies show that the new DreamBone chews are over 99 per cent digestible, and tests indicate nine out of ten dogs prefer DreamBone to leading rawhide treats.
Tony continues: "Those wanting to be in with a chance of winning some of these great new goodies, should visit our Twitter and Facebook pages to get sharing."
The competition closes at the end of September, with a winner to be announced in October. See @WebboxPetFood on Twitter or www.facebook.com/webboxpetfood for more details.
DreamBone will be distributed to the UK grocery sector by Webbox exclusively; and will be available in Asda, Tesco and Morrisons supermarkets.

Shop for Dogs
Personalise your search:
Shop for Cats
Personalise your search: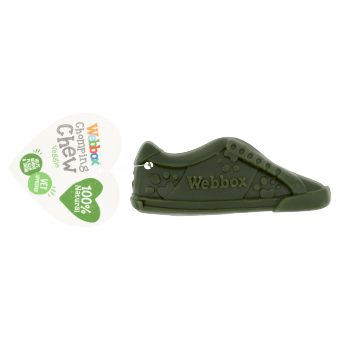 Webbox Chomping Chew Garden Shoe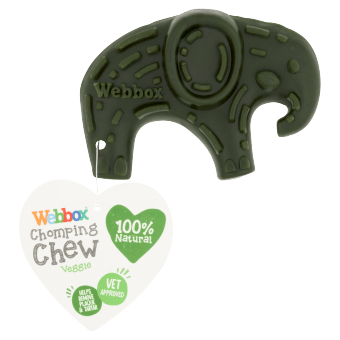 Webbox Chomping Chew Veggie Elephant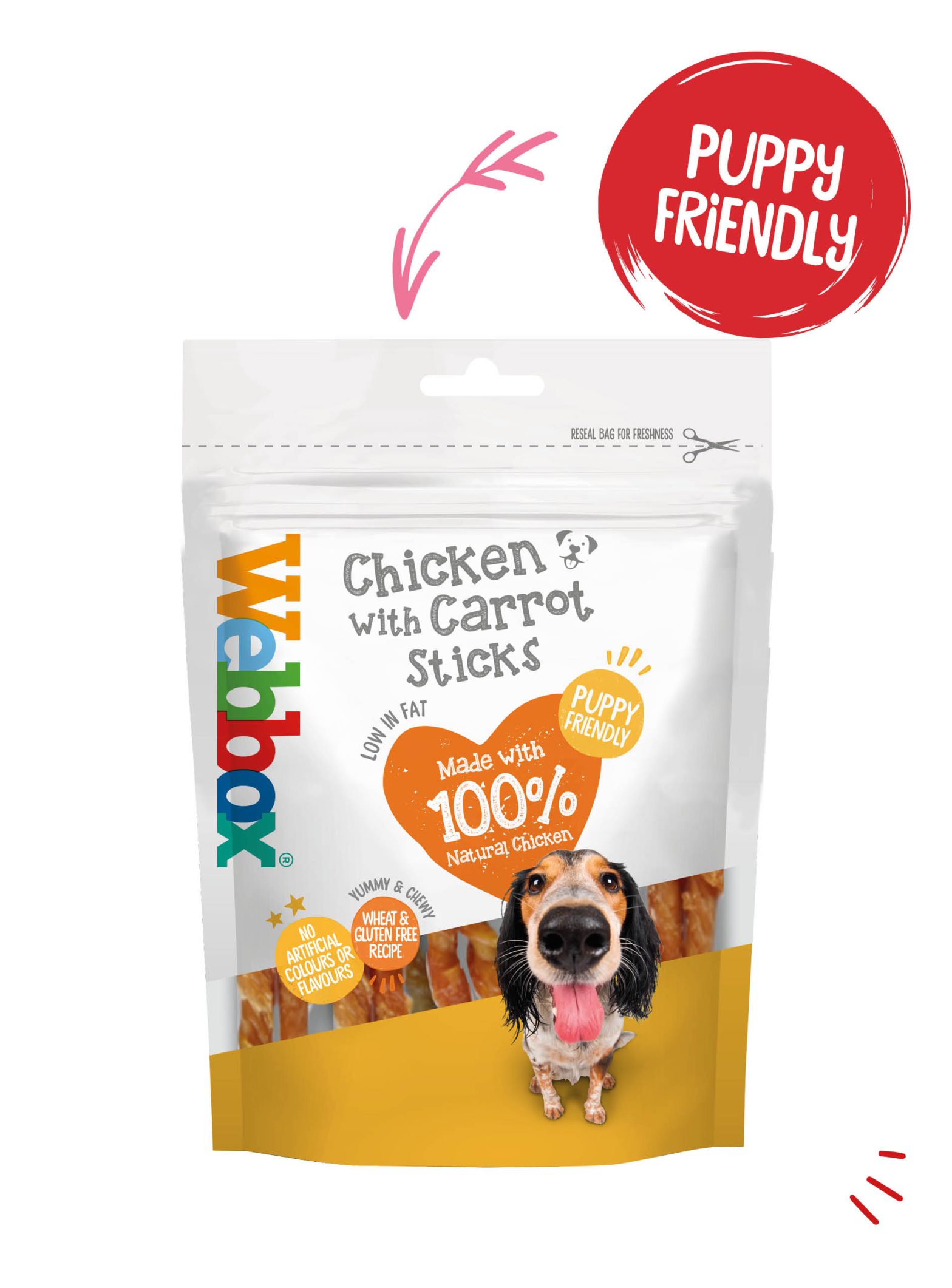 Webbox Chewy Chicken with Carrot Sticks Dog Treats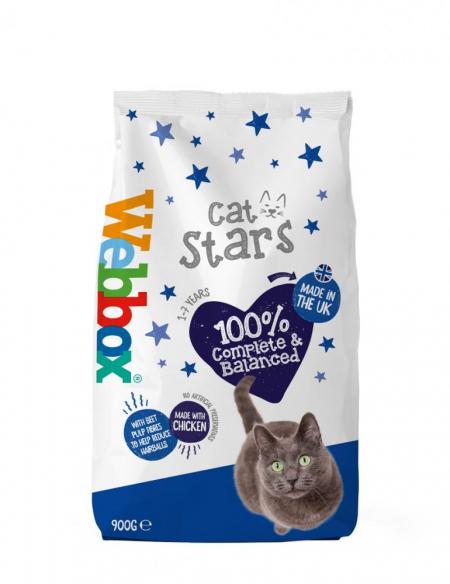 Webbox Cat Stars Chicken Dry Cat Food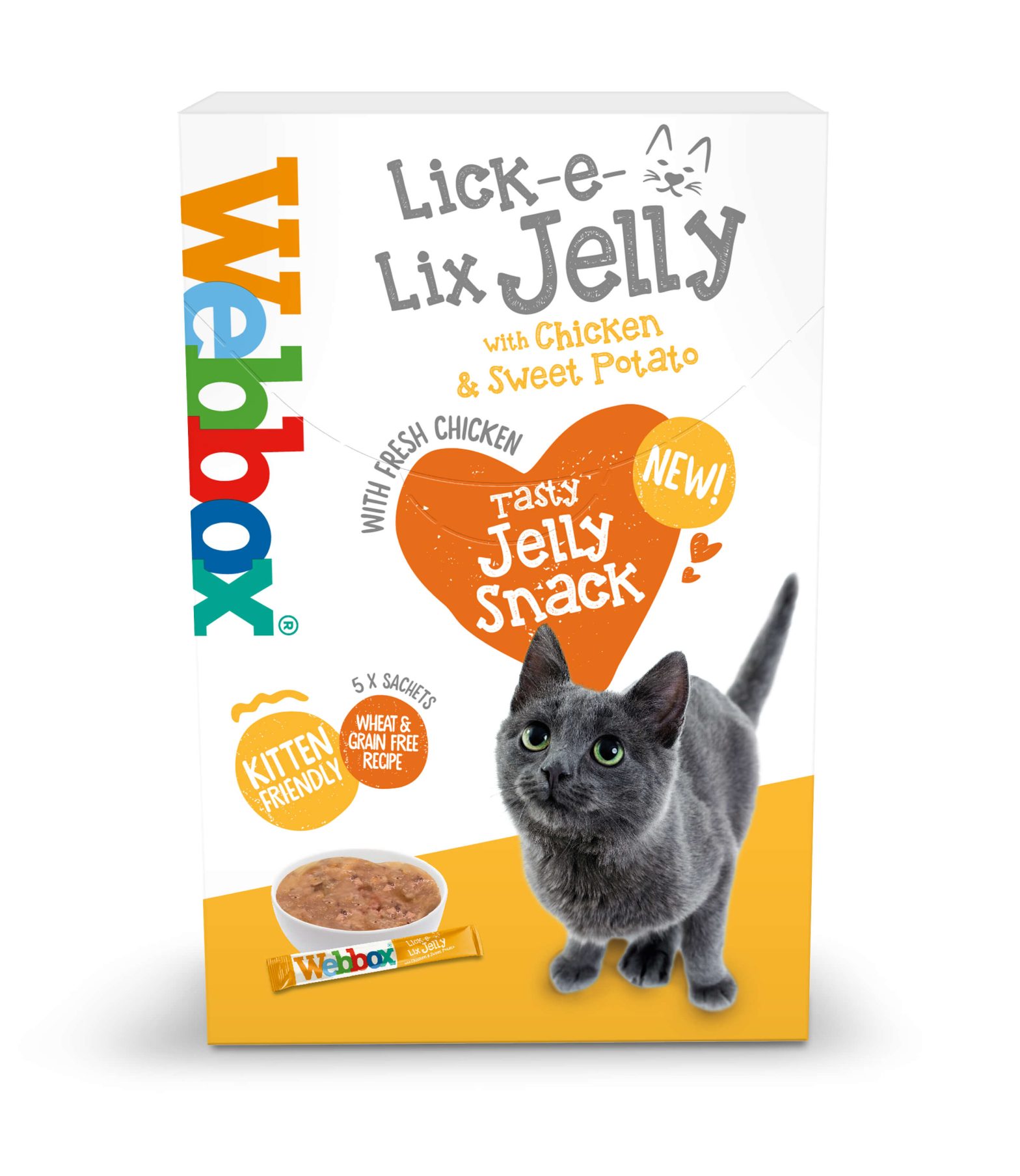 Webbox Lick-e-Lix Jelly, Chicken with Sweet Potato Cat Treats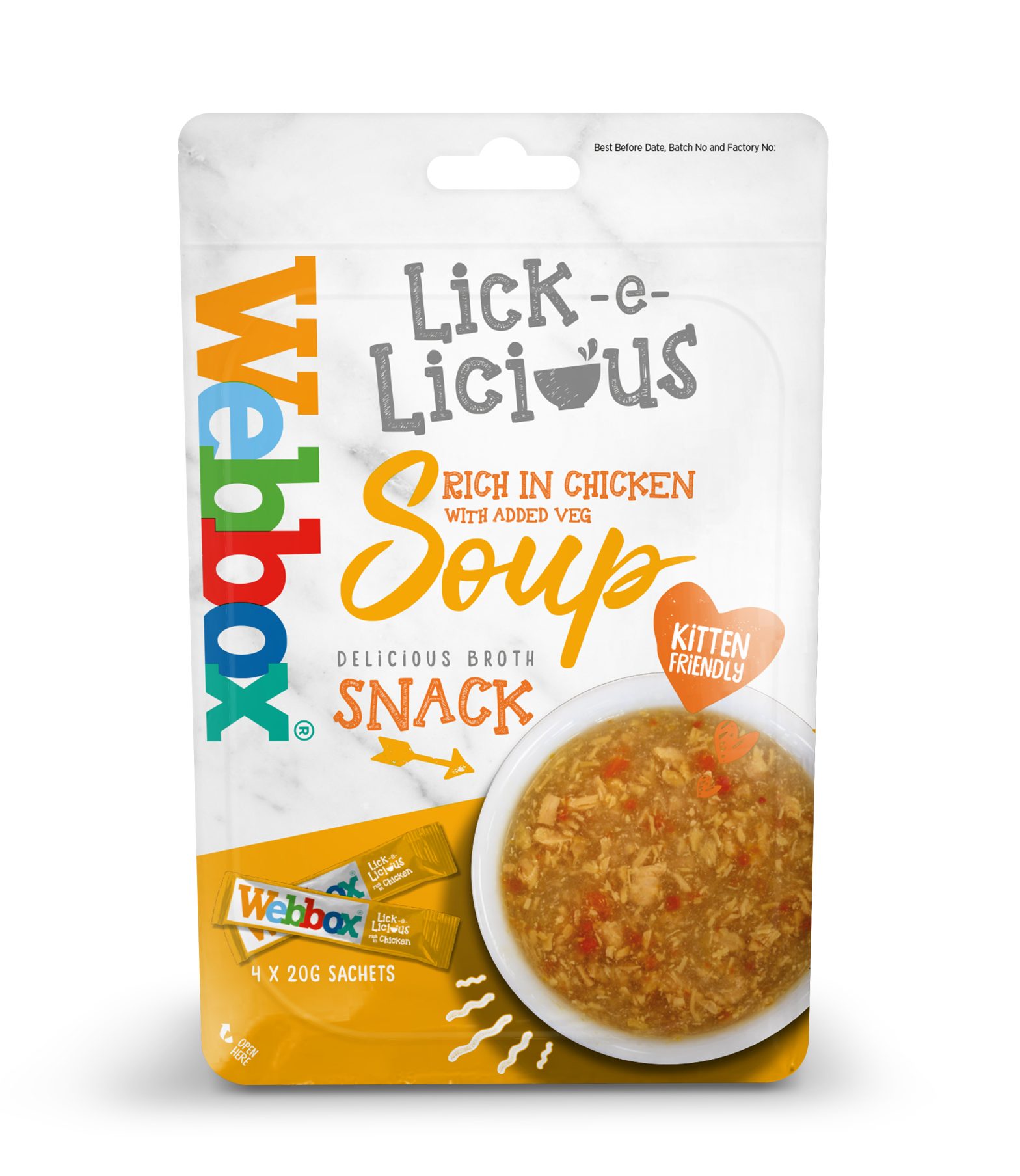 Webbox Lick-e-Licious Chicken Cat Treats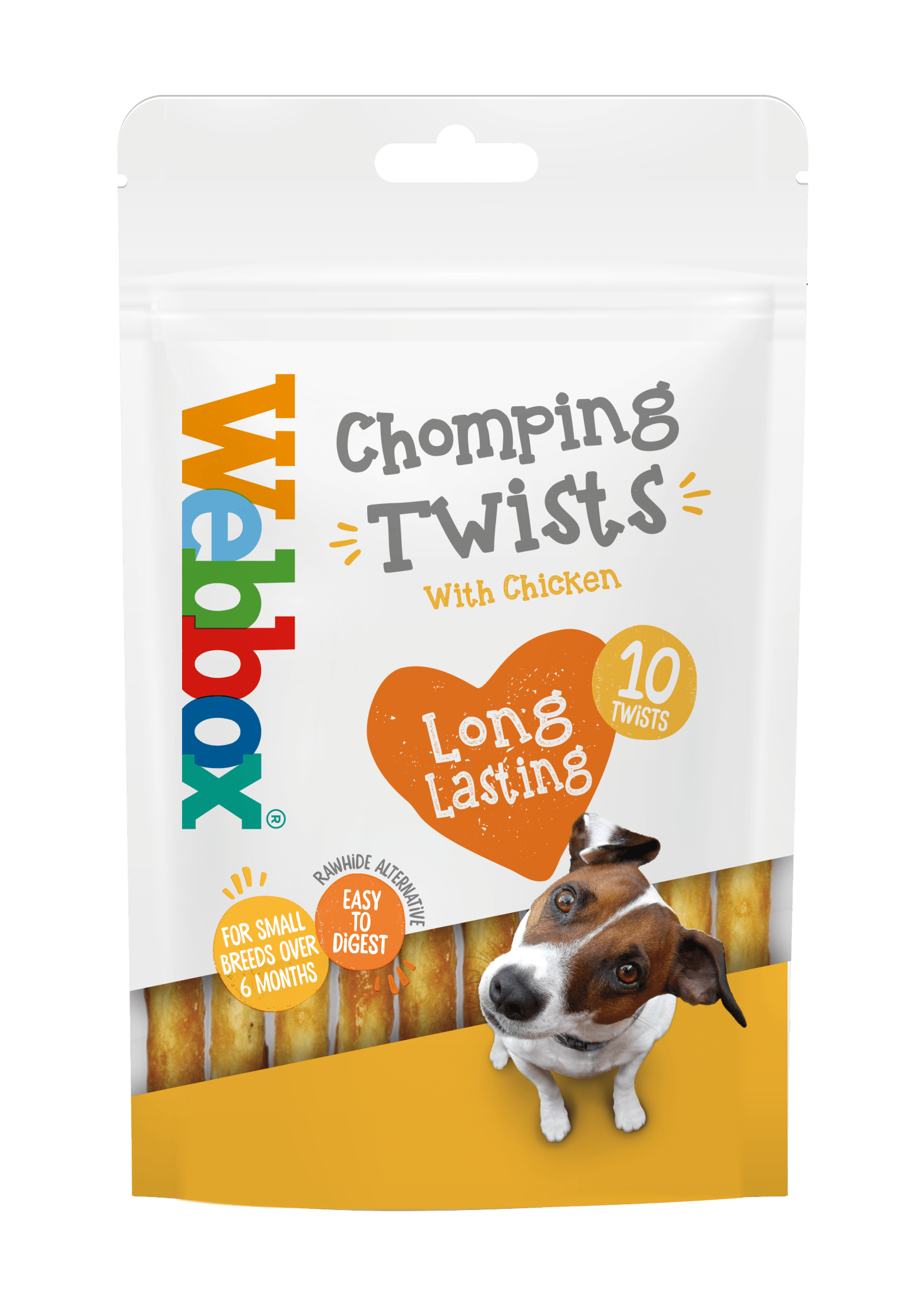 Webbox Twist Sticks Rawhide Alternative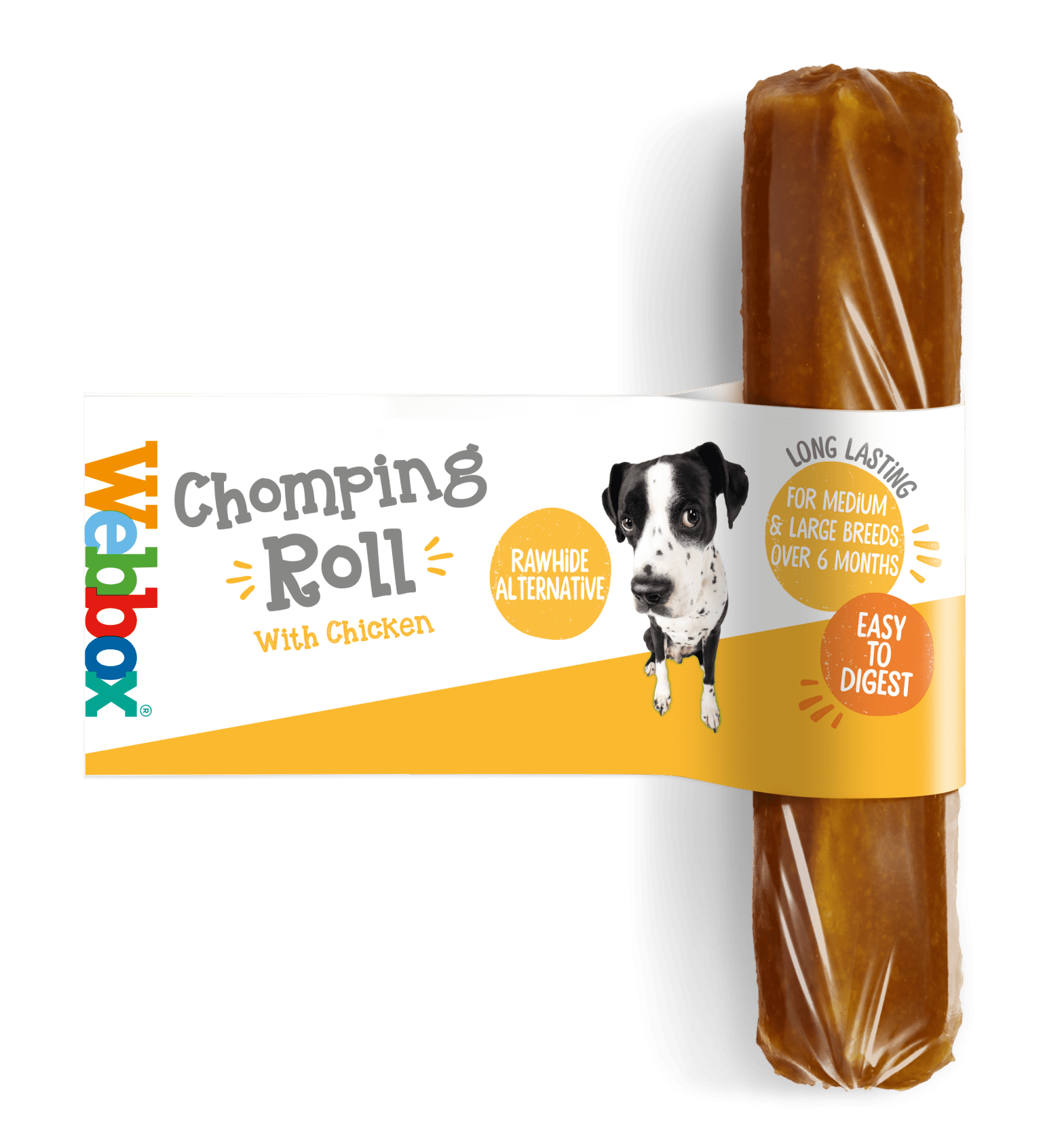 Webbox Chomping Roll Large Rawhide Alternative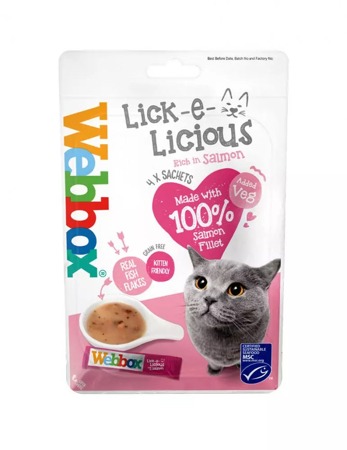 Webbox Lick-e-Licious Salmon Cat Treats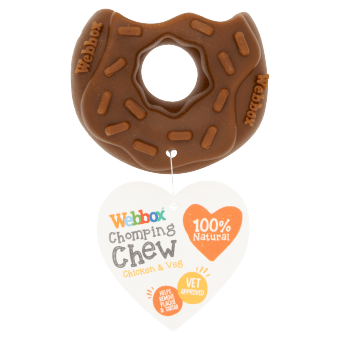 Webbox Chomping Chew Chicken & Veg Doughnut
Get the latest tips 'n' advice
Want to find out interesting facts and get helpful tips?
Need help choosing the right food?
Try our Pet Food Finder.